Well-Known Member
Site Donor $
Messages

10,032
Reaction score

2,116
Location
In preparation for my Getrag 5 speed install I have been preparing the short throw shift linkage and was not satisfied with the crappy plastic bushings that came in the new rod joint or the used 320i lever. BMW does not sell replacements for these. So I measured the size of the bores and it is 10mm ID x 13mm OD x 20mm long. A quick search yielded a most excellent company that sells the exact fit bronze bushing.
The plastic one was removed from the shift lever, there are grooves in there but the bush is tight so no adhesive needed. I Dremel'd the inside with a wire brush to clean and smooth it out:
Then I tapped it into the lever, it overhangs about a mm on each side (where the original flange would be) and is not quite as tight in the 144mm dog bone DSSC linkage piece as I want (nor was the plastic one) so I am fitting two 10mm x 16mm x .25mm shim washers to make it nice and snug. Then I torched the plastic bush out of the new rod joint, there are large grooves inside it so I put some JB Weld in and tapped another bushing into that, it is very snug and won't need washers between it and the dogbone: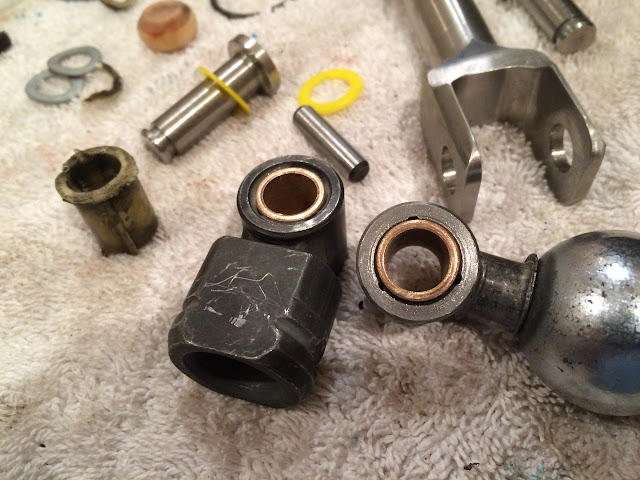 That's the old plastic lever bearing in the above pic. Now I have tight, smooth bronze bushings that won't distort over time like plastic or have as much play.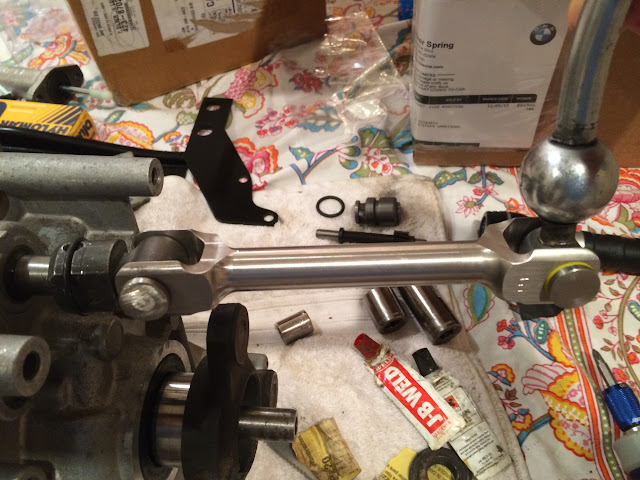 Here is the bearing source:
https://www.ametric.com/p-40373-10-13x20.aspx
Last edited: