Messages

1,166
Reaction score

65
Location
OK, I've done the major Google search but it seems either the thread stops for some reason or there are no pictures of the work done. Apparently several people have done this conversion but we have little documentation to show for it (maybe it didn't work!)
Anyway, I'm planning on doing just this and will give a documented procedure to do it.
The first step is to gather up all the parts you think you'll need. I got the Sanden compressor and condenser coil from an outfit in San Diego (i'll post the link later).
Remove the window lift/shifter part of the center console by unscrewing the two wood screws under the rear window lift switches. The're hard to find but they are in there! Then the whole thing lifts out with some wiggling around.
Remove the wood storage plate.
I got the center console from a parts car. My car was originally delivered in Italy with no A/C. The doner car was a CS delivered in the States. Here's a comparison of the center consoles
Notice the difference in contours. Also, there appears to be a difference in the edge of the console
With A/C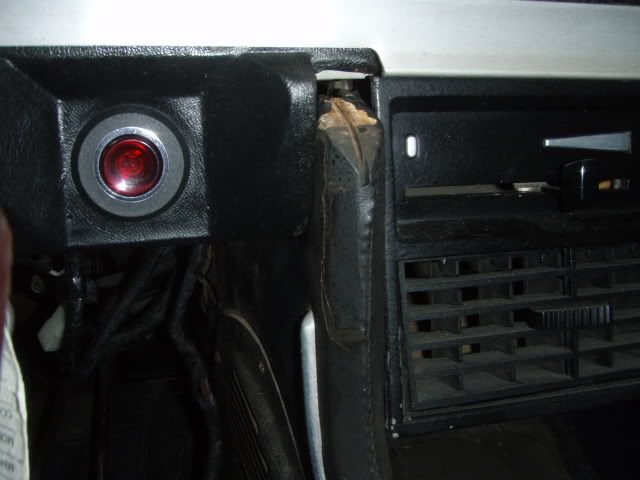 With A/C
The raised portion of the console sides are different. I can't find the part number for the difference, any help would be appreciated.
Next, I started on the evaporator coils I got. I eneded up with two, one for a go-by, one for actual installation.
After 38 years, maybe you should clean it off!
Here's a shot of the expansion valve. I got the last one in the States from my local BMW dealer. The guy that's going to make the hoses for me suggested very strongly to replace the valve. Remember, it's 38 years young! It's a PITA to get to and the only way to test it (as far as I know) is to have it all installed and pressured up. If it doesn't work, start over from Line One above.
I'm off to the upolsterer tomorrow to see what he can give me with both the A/C contour plus the raised edge of the non-A/C console.
More to come.....