Messages

1,062
Reaction score

530
Location
Hello there,
yesterday was reassembling M30 Bosch starters for my CSI engines, made some photo's - maybe someone will need them.
One is 1,5kw older type (cast iron) & one 1,5kw newer partially aluminium type.
Unfortunately i didn't made photo's during the renovation (let just say both starters where in pretty good shape & needed some cleaning, slight polishing & re-greasing). Cases, bolts where blasted, zinc plated & powder coated.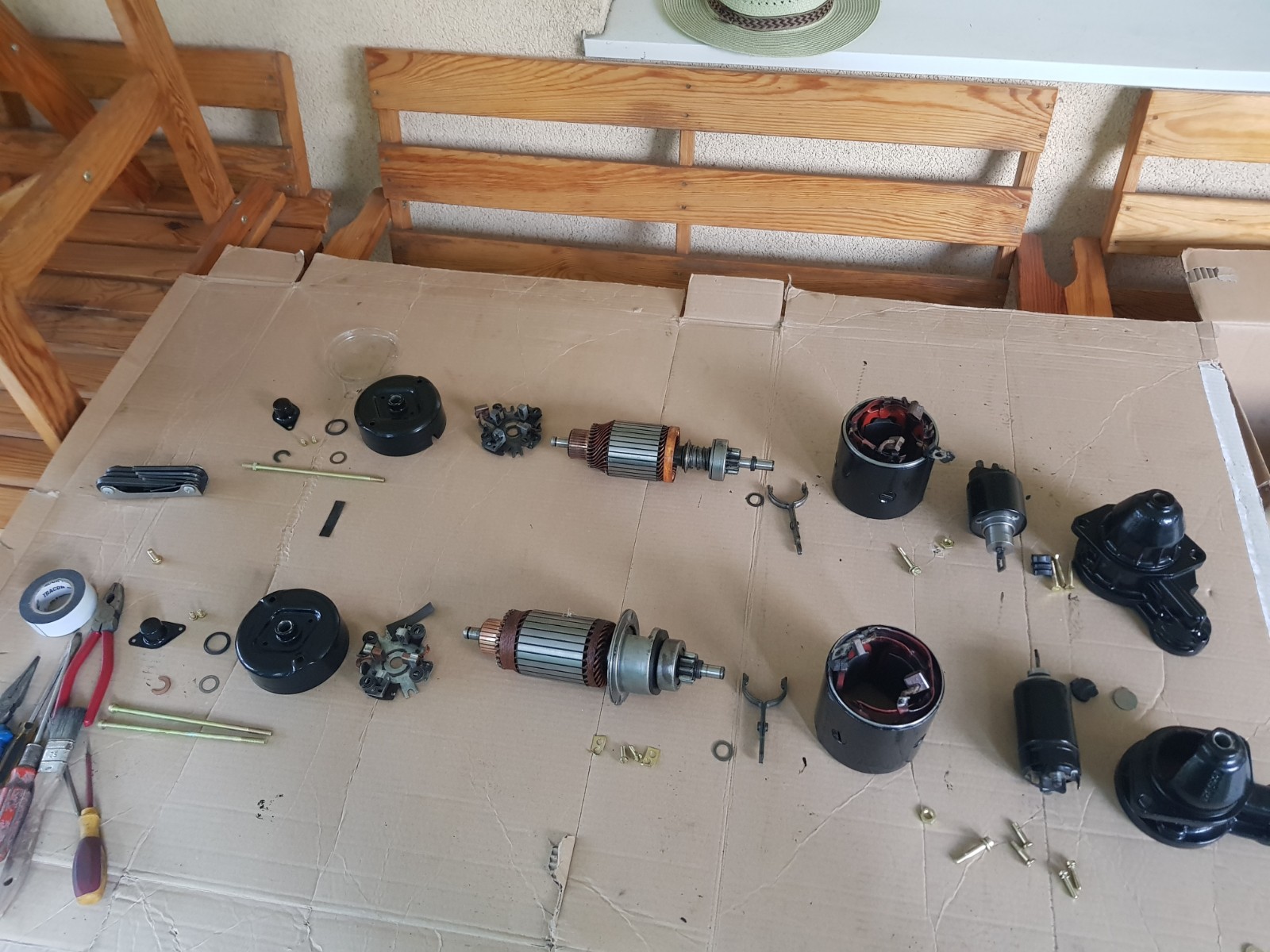 Blackened metal washer
After fitting with front case i noticed that was some little friction between rotor winding & inner part of case when rotating, so i added one additional copper washer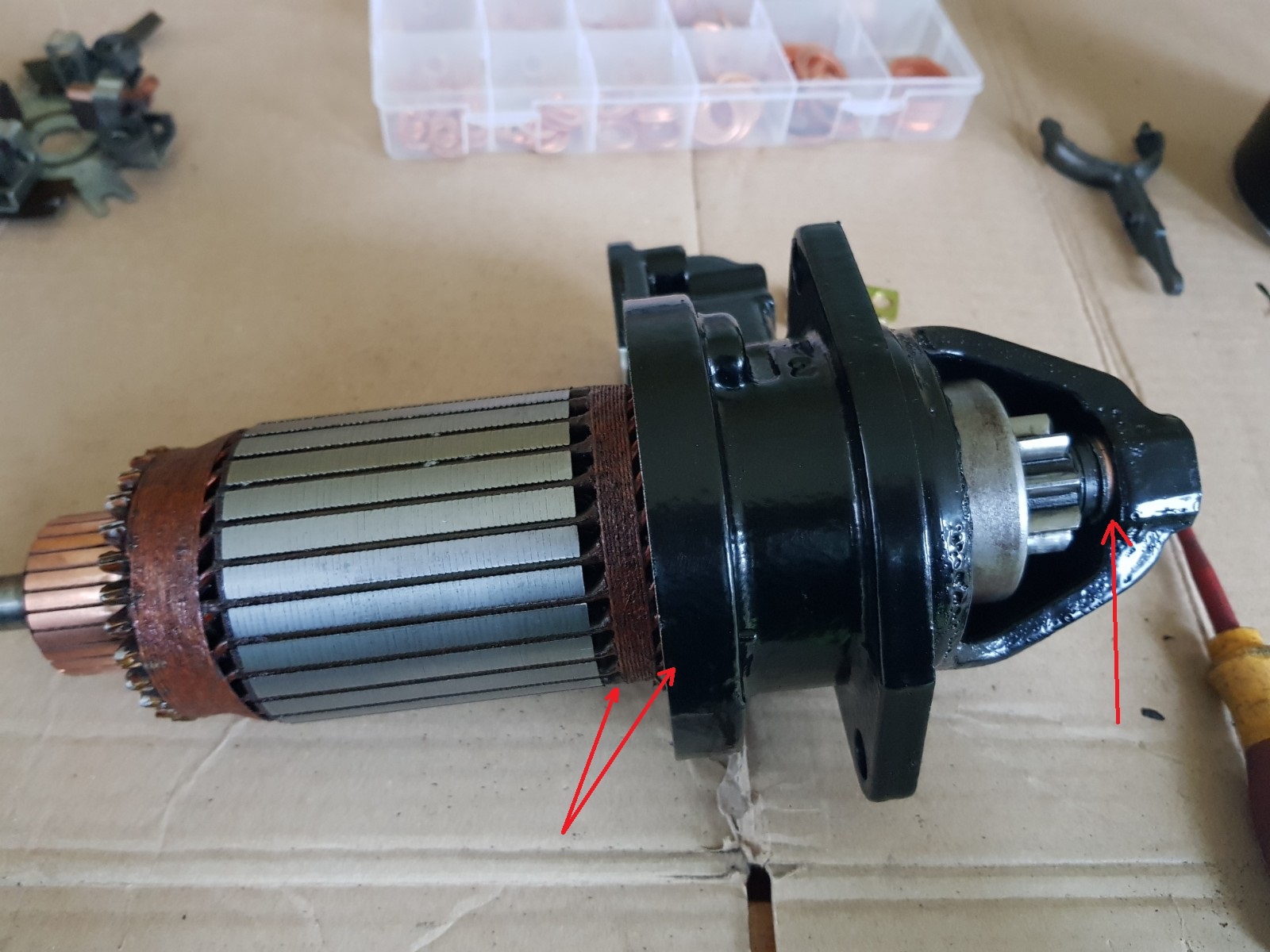 Arm for solenoid - slide it on plate first, then mount a bolt. Arm should be well greased on both sides.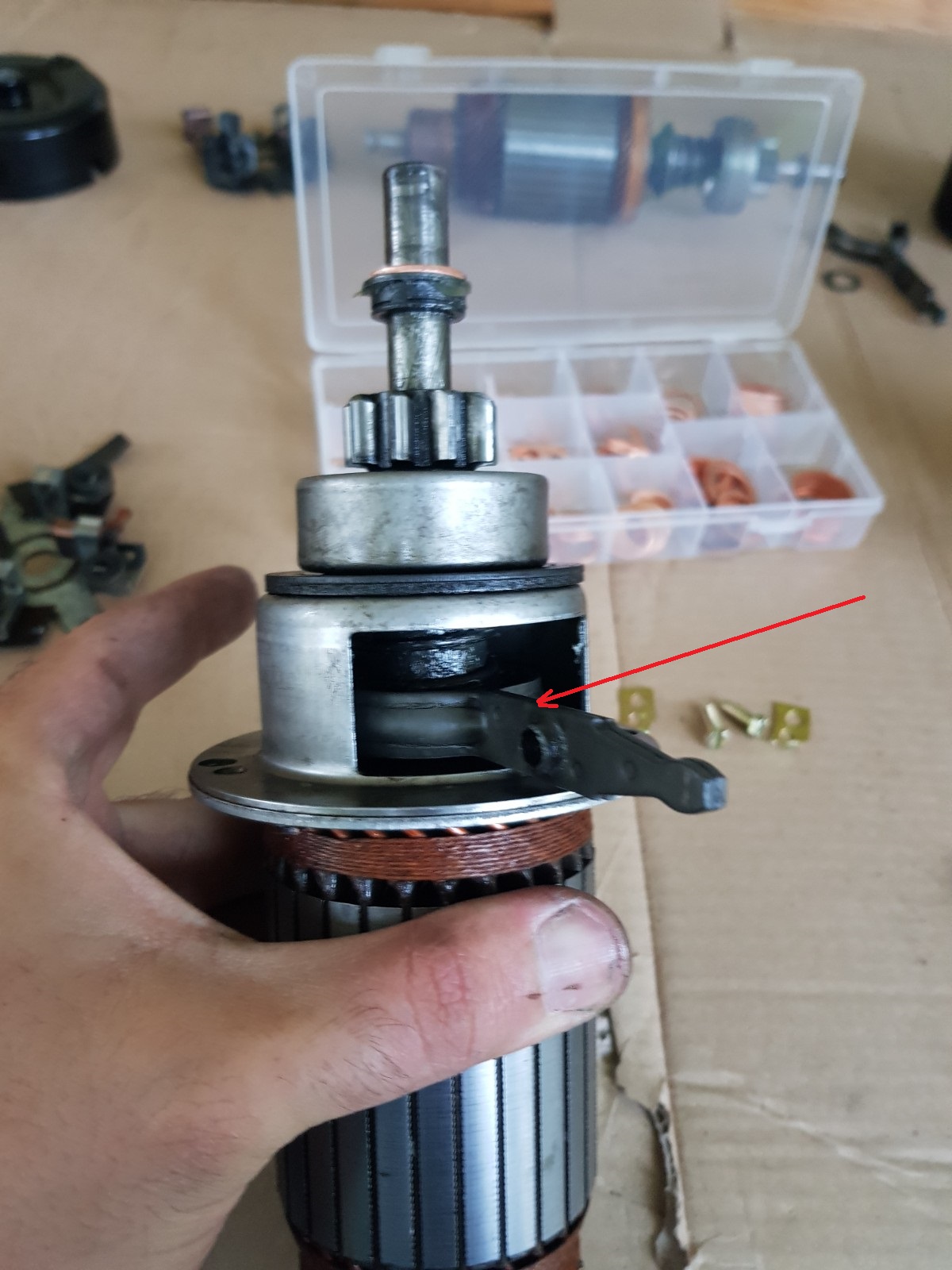 Grounding plate mount. Notice that area where this plate is mounted should be free of paint for better ground electrical connection: starter motor <-> solenoid.
Rubber seal
Solenoid should be hooked on arm first and then bolted to the frame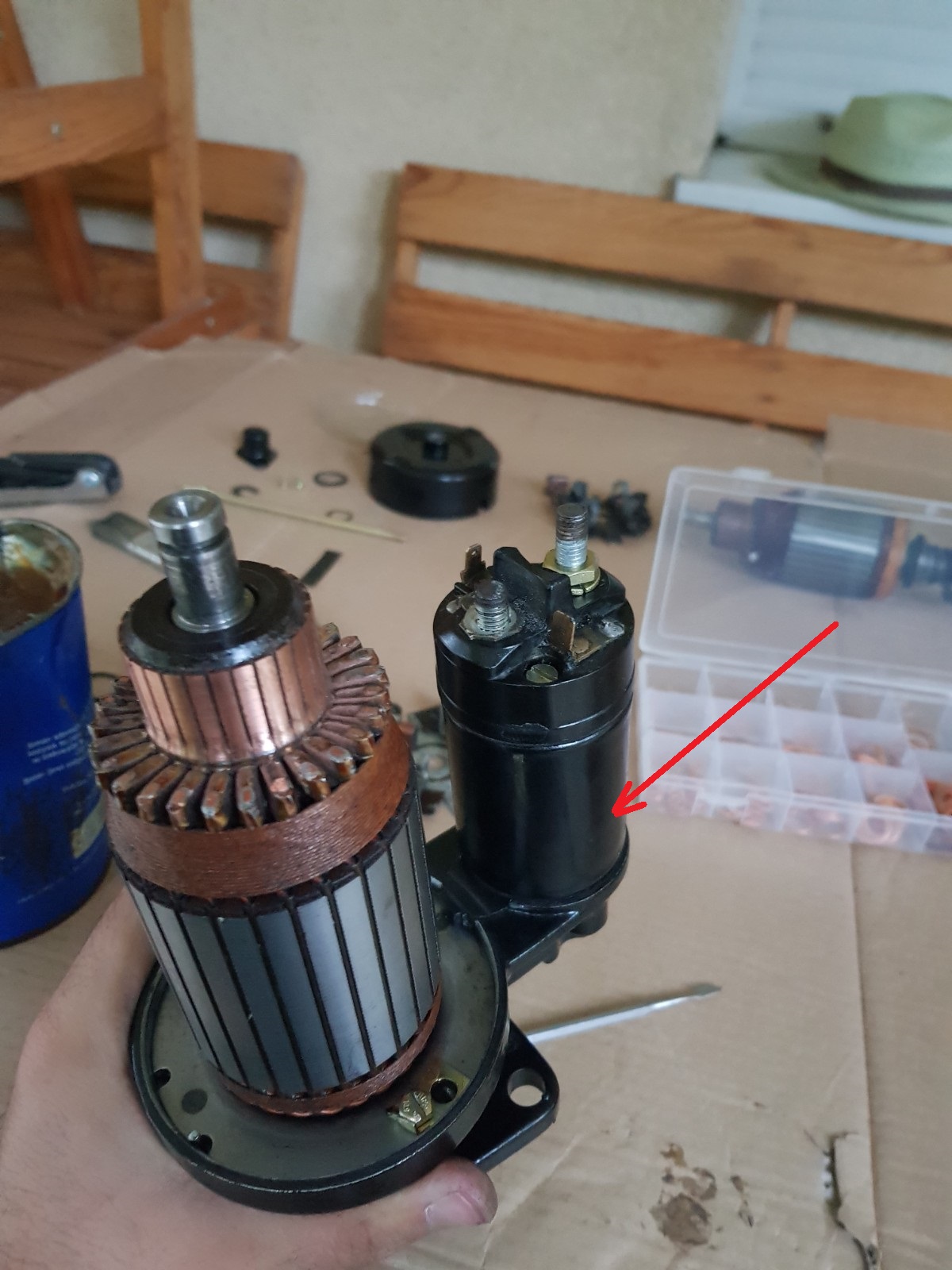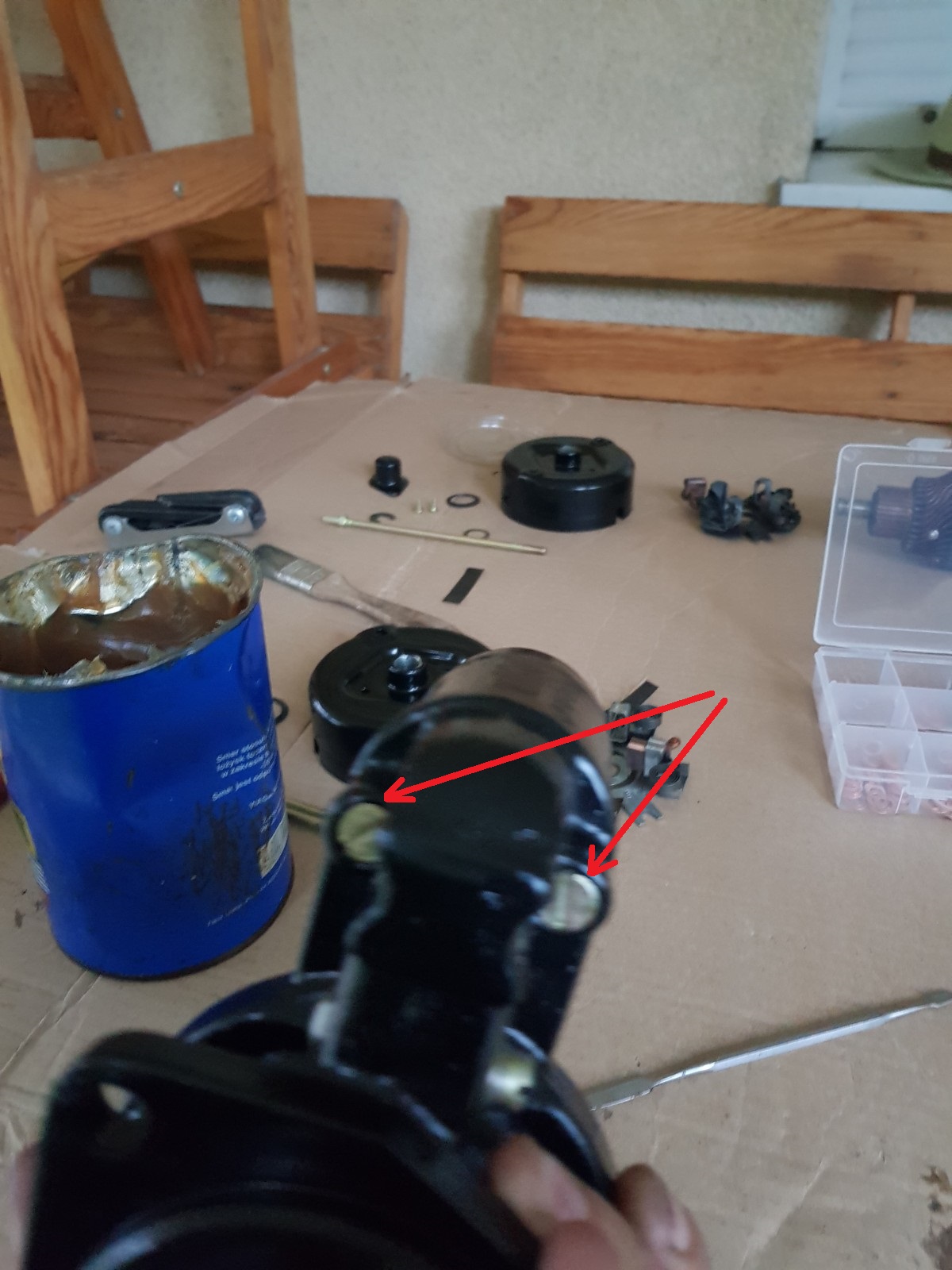 Bolt stator to front frame with two bolts & two locking type washers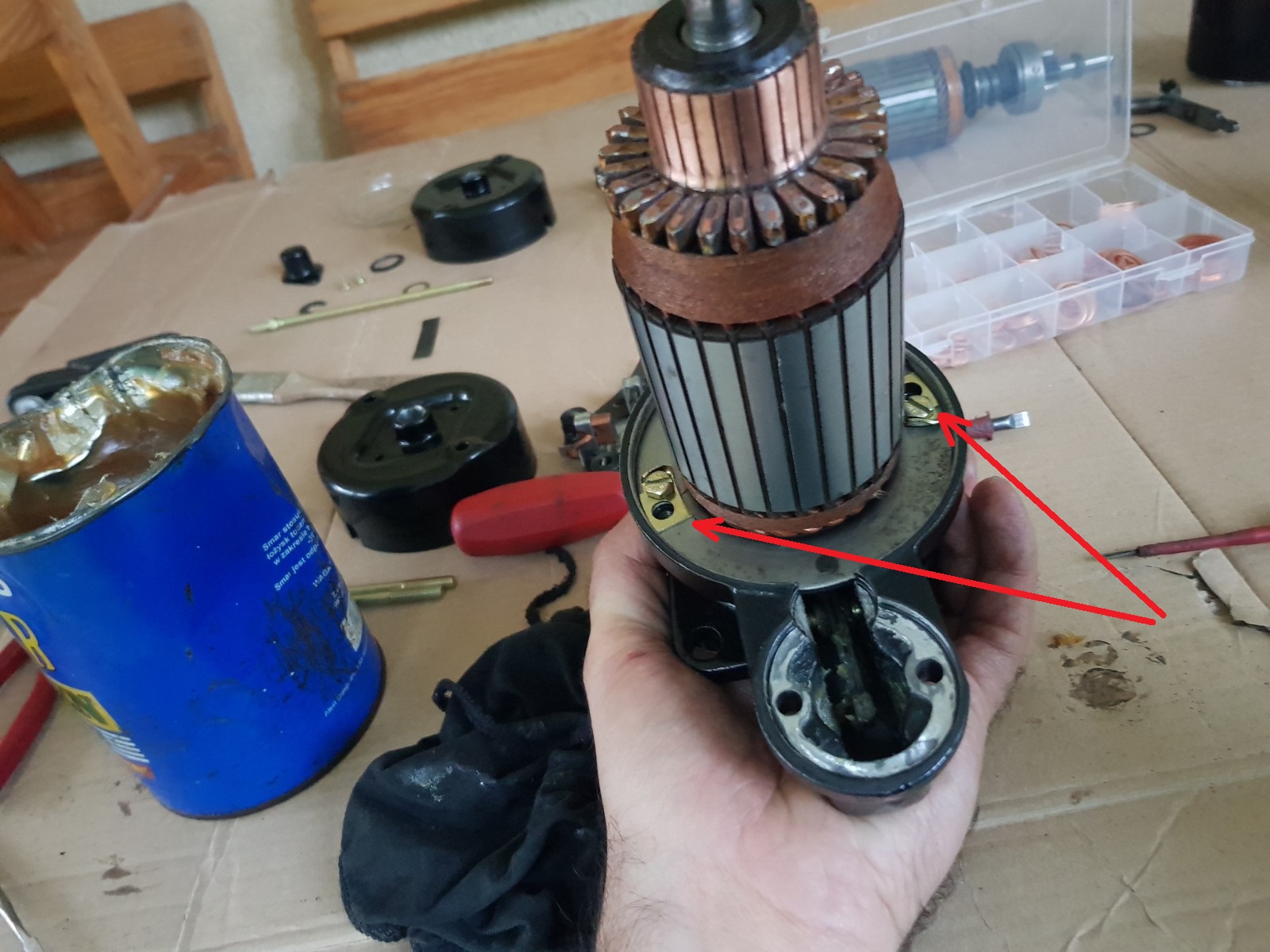 Now connect/mount brushes plate on stator. I used little flat screwdriver to tension the spring then brushes just slides in.
Now put stator on frame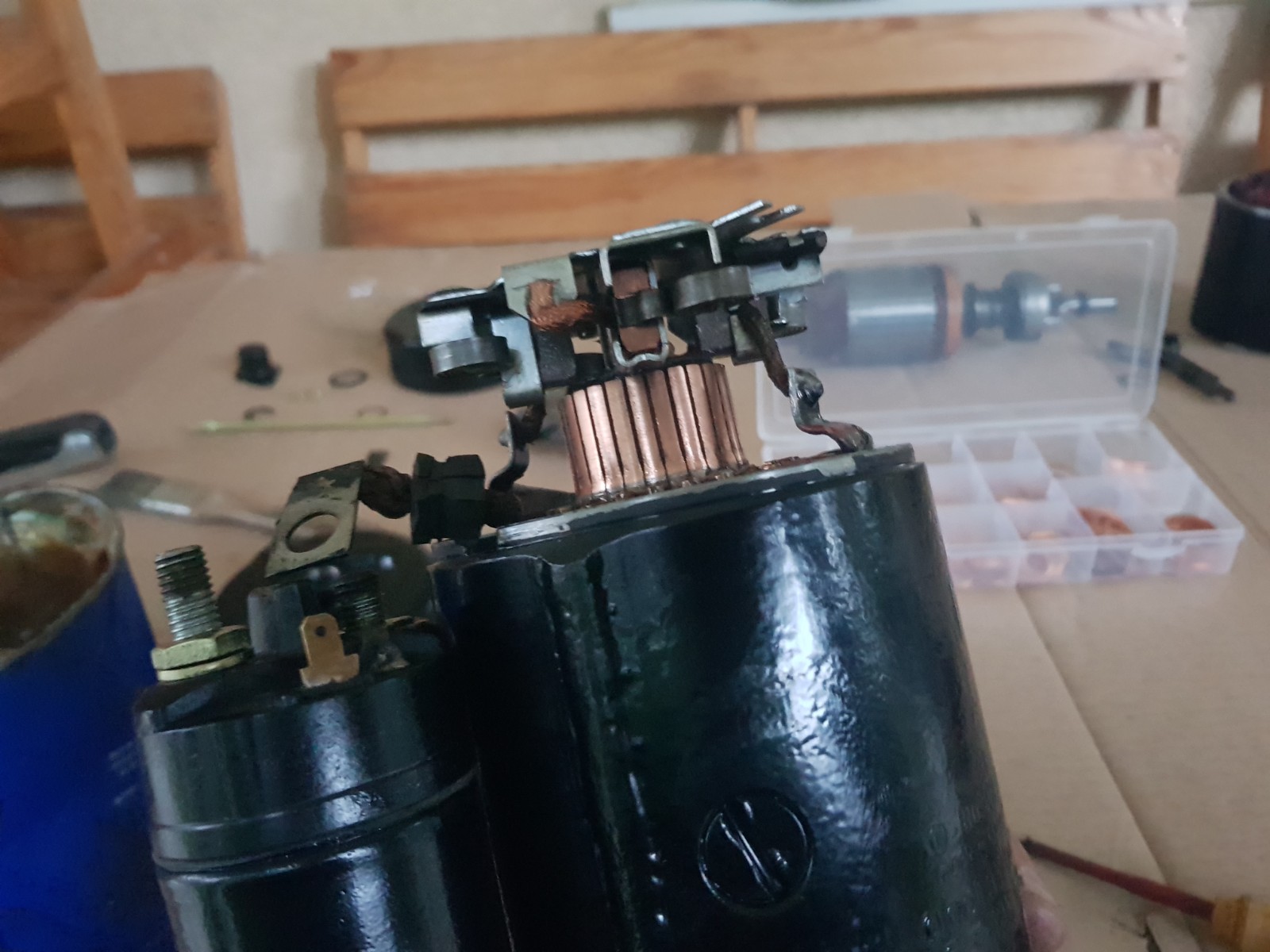 For mounting them on you need to make some pressure on plate from the top with one hand & with other hand move brushes with flat screwdriver one by one until they drop completely.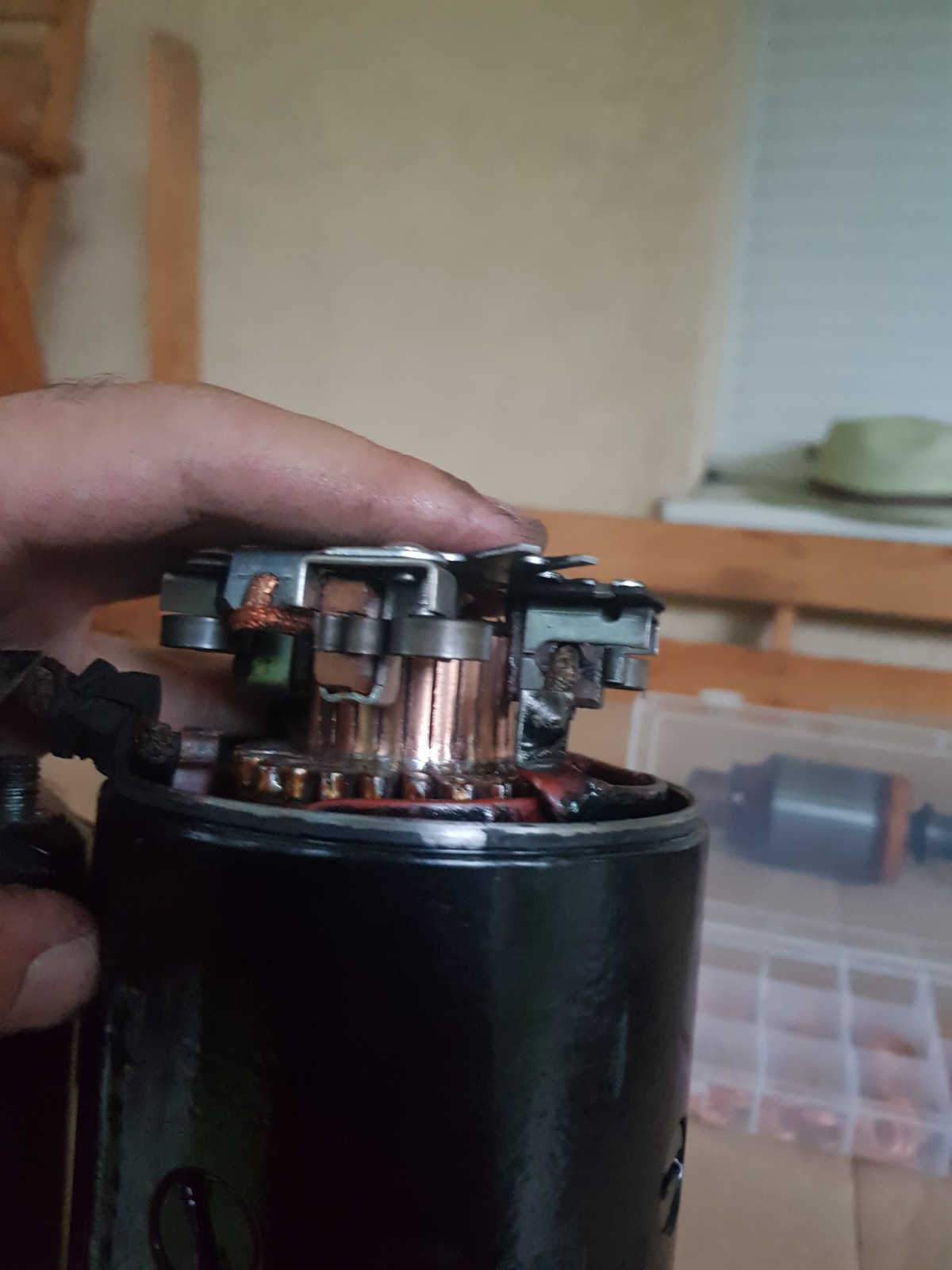 + wire connection to solenoid
Rear cap mounting. Notice that all holes should be aligned.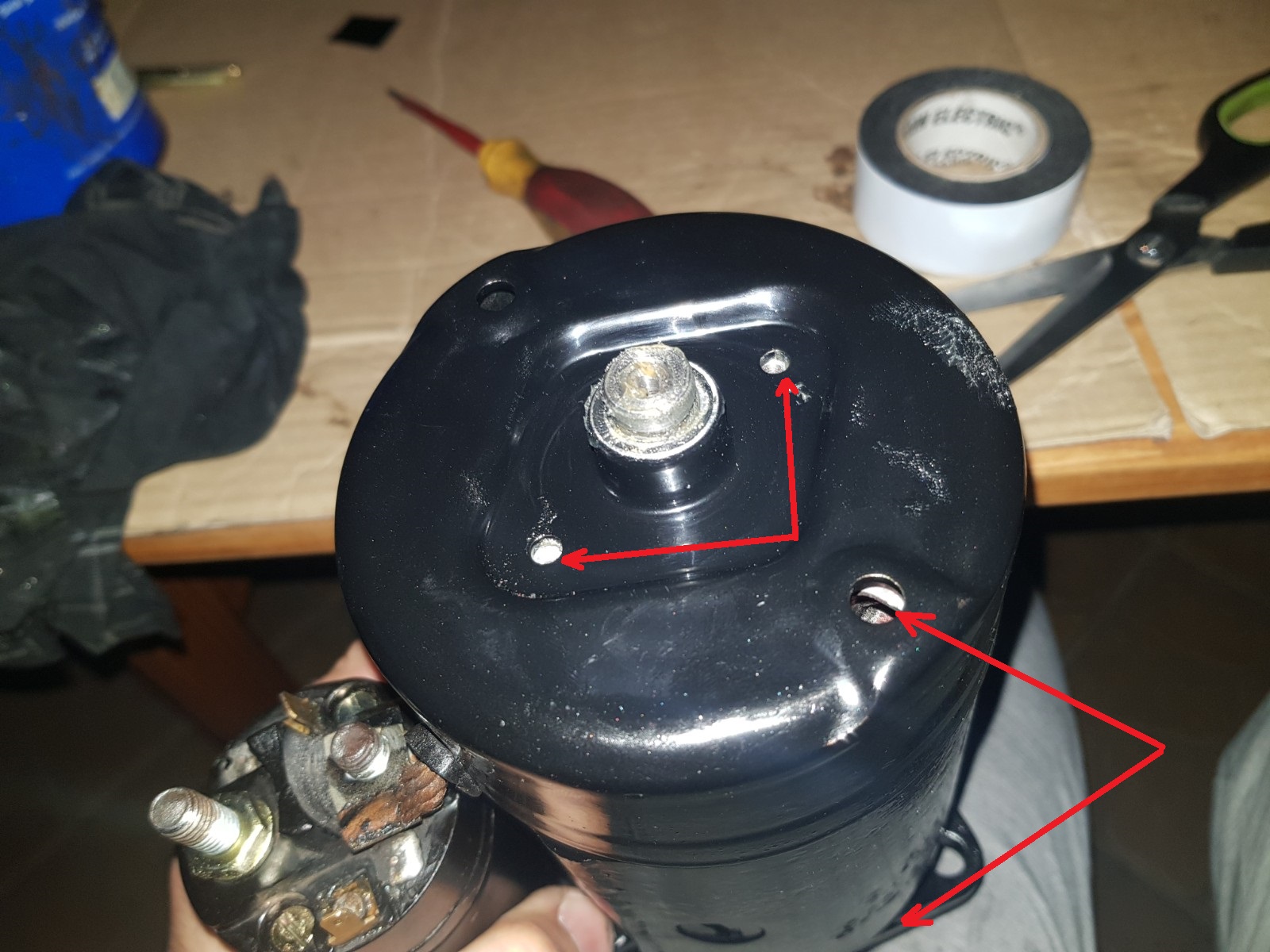 Now you can screw in long bolts & then mount seal, washers & little cap. Rubber o-ring -> steel thin oring -> copper washer (horseshoe type) -> little cap.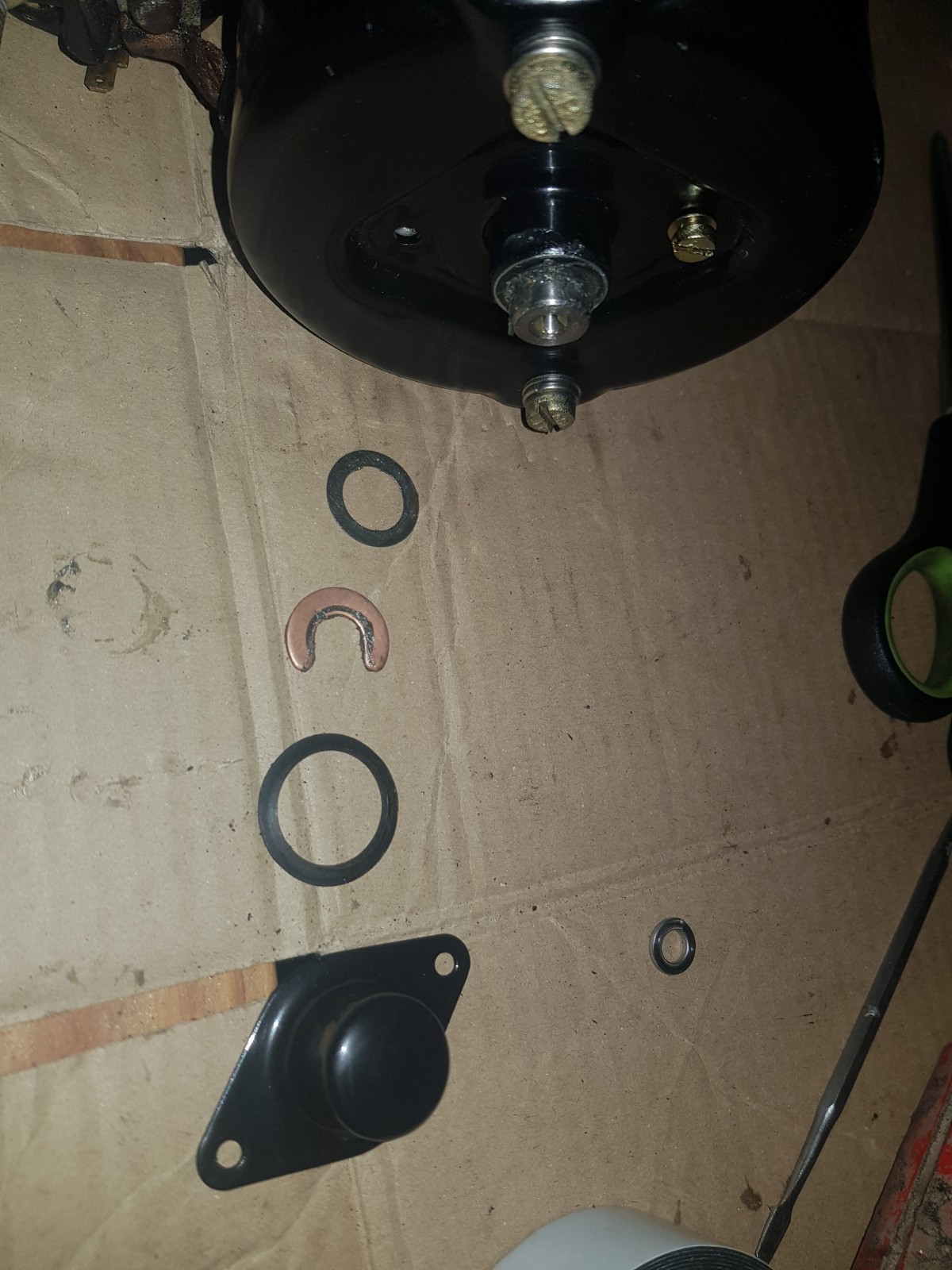 That's all.
After reassembly try to rotate the rotor with fingers/hand. If all was assembled & greased well it should rotate just with little resistance.
Last edited: