Hi team. Here's a DIY thread in two parts -- something for everyone! Today we'll save $330 by finding a sweet non-original trunk seal for our cars and put that money toward some nice carpet or something!
Part 1: Replacing your long gone, damaged, or deteriorated trunk seal by finding an Lincoln LS at the (North American) Pick-N-Pull.
This is a Lincoln LS. Cool cars if you're into them; I feel like Ford really tried to make them worthy of attention, at least based on how many individual strips of rubber were attached. The rubber seals all over this model make it useful to us. I've never ridden in one but I suppose they're pretty quiet. You'll need to find a POST-FACELIFT (2003-2006) model for this to work; the particular seal off the 2000-2002 cars is to thick.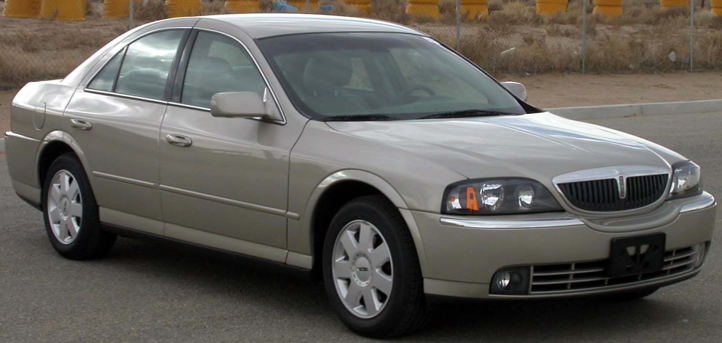 Here's the location of the part -- it's the roof seal that runs from the A-Pillar to the C-Pillar. You'll need the seal from BOTH SIDES to have enough length for an E9 trunk. I've already plucked it from the car at the point that I took this picture.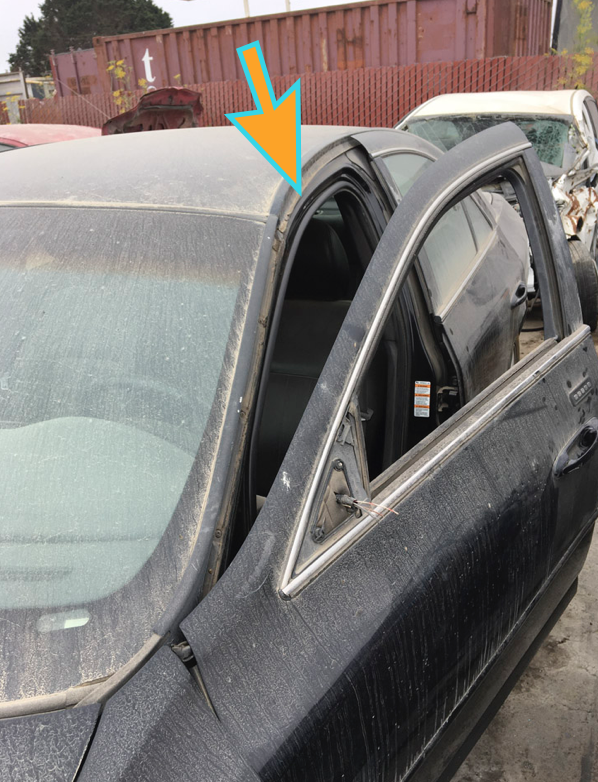 Get them before they're gone; Ford doesn't seem in the mood to keep producing rubber seals for its cars from this era. You won't find this part new, in other words. However, FYI, the Lincoln part numbers for each side are
1W4Z-5451823-AA
and
1W4Z-5451822-AA
.
Here's another donor candidate: It's a Jaguar S-Type. It shares Ford's DEW98 platform with the LS and the Thunderbird from the same time.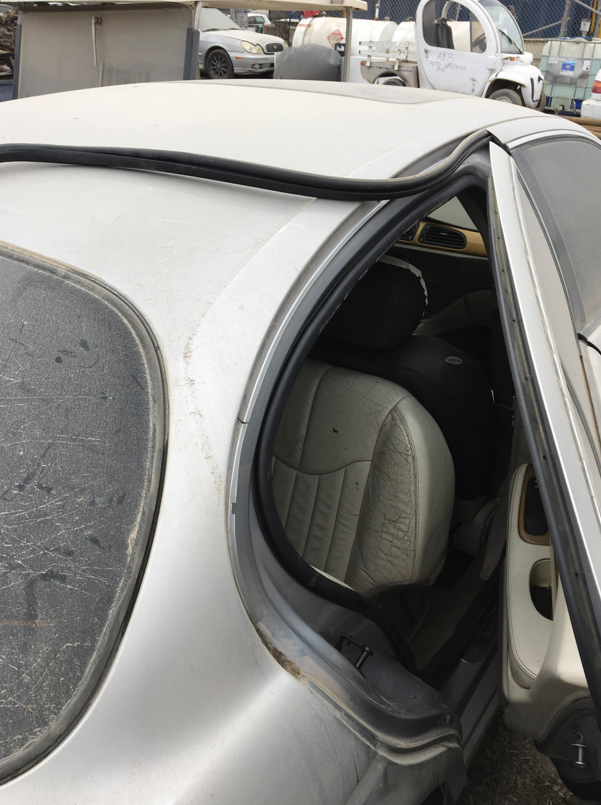 The wrecking yard I got these from asked for $10 per strip. Bargain! Here it is attached to my coupe:
You'll need to cut the custom-molded parts off each end but then you should have two nearly identical strips to apply to your car. The profile of the rubber does change slightly in the middle of each strip and I chose to have the thicker part be at the back edge of the trunk and the thinner part be along the back window. And the result? So far the trunk requires a firm slam to close but gaps all seem correct. I closed a piece of paper between the lid and the seal and felt friction as I slid the paper back and forth.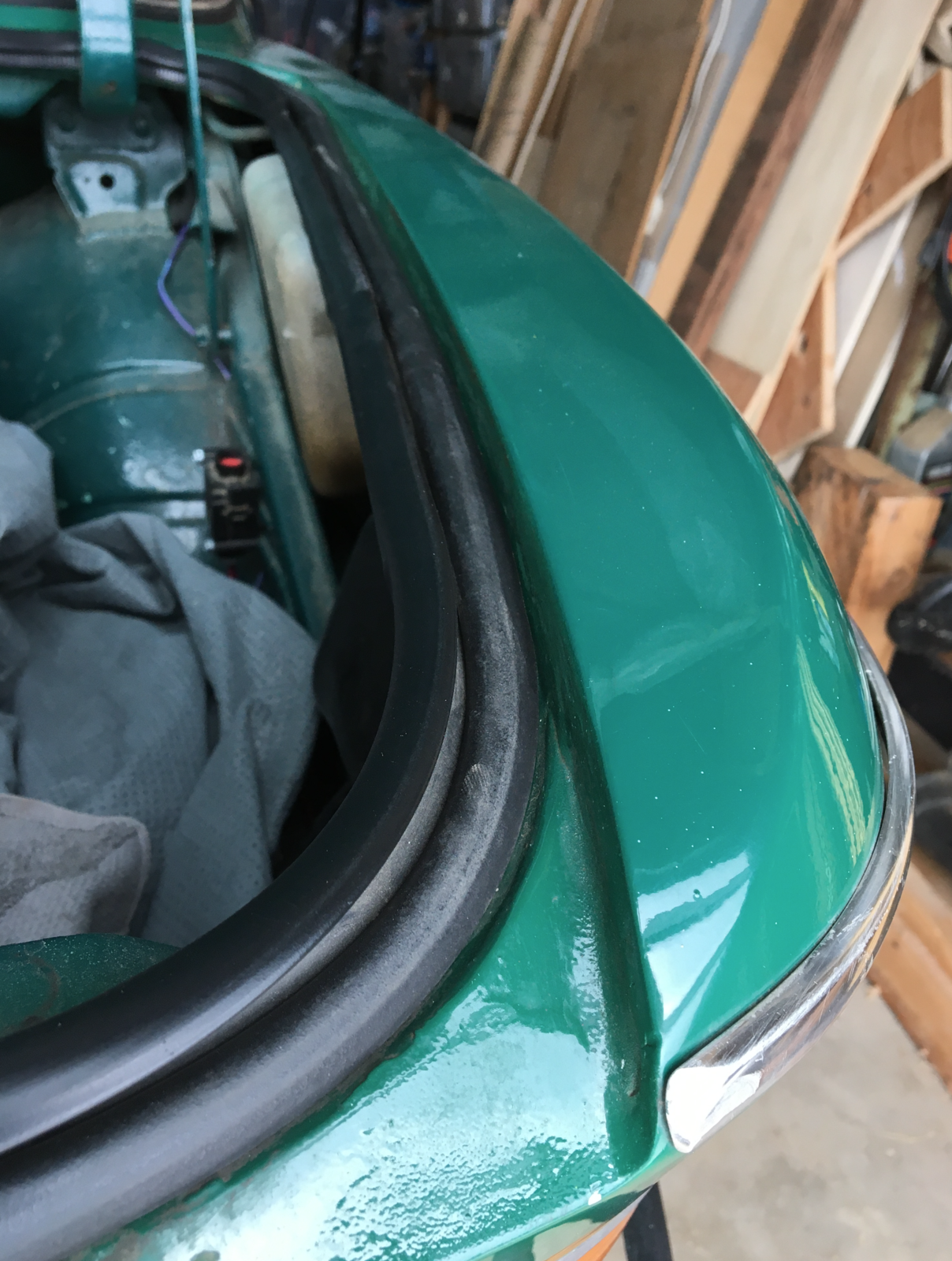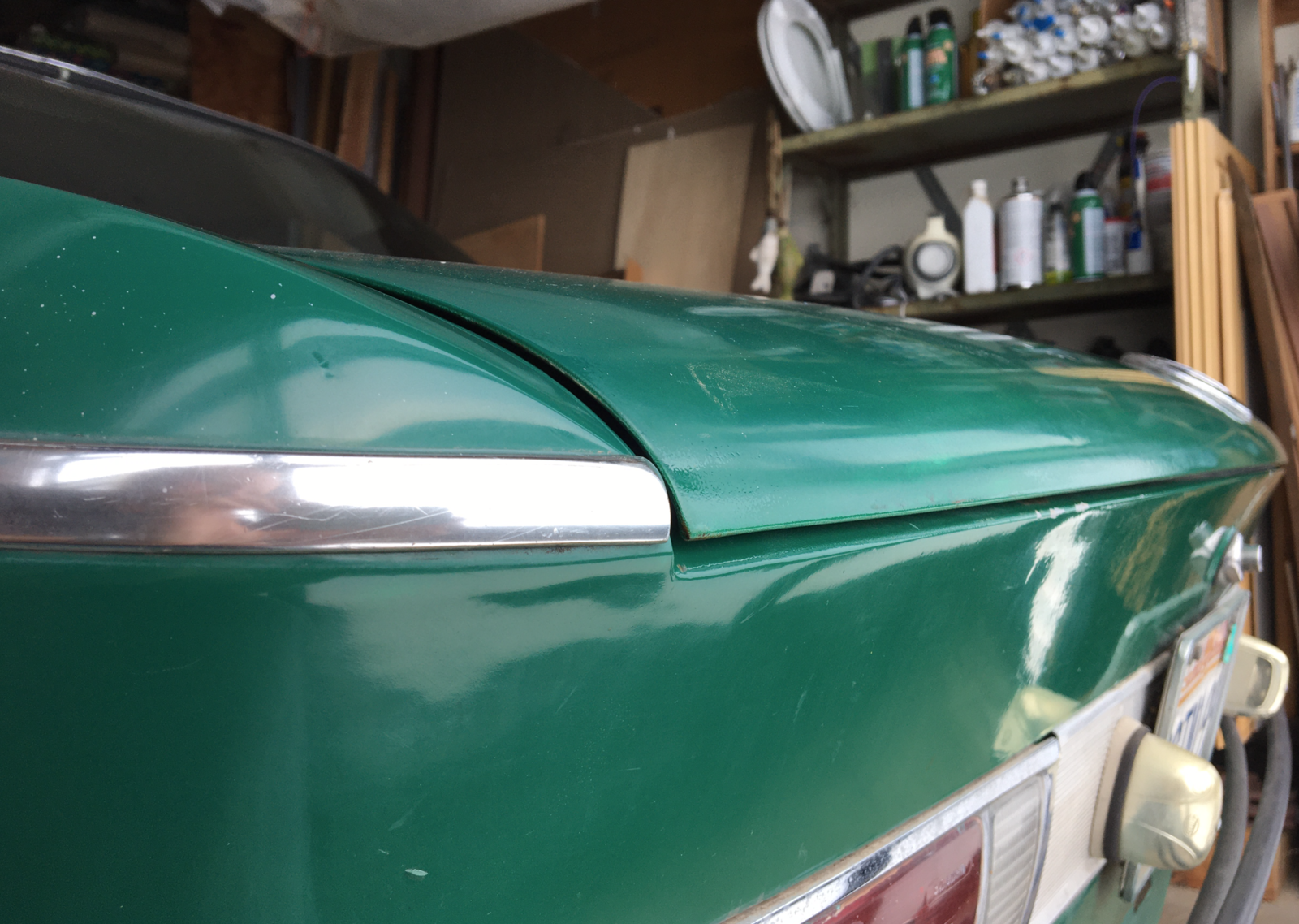 Now, this would not be very interesting except that this turned out to have one amazing superpower --
no glue
is required, unlike with the original part. It pushes onto the sheetmetal edge that sticks up at the perimeter of the trunk opening, the edge that serves as the backing for the original seal. I've actually applied and removed this strip a number of times as I was experimenting and I'm really excited about how I can take it off and change it around without it taking any paint with it. Except for originality I think I'd recommend this part or something like it over the original strip just because you can take it off, clean out dirt, and look for rust any time you want to. But is it quite as good as the original? I did a little analysis which I'll post as
Part 2
below.