I refurbished the anodized trim around my front grilles by sanding the hard anodizing off and buffing it back out. This requires periodic polishing but is easy to do. This is a workaround to re-anodizing the trim like factory original.
The kidney is just aluminum so I used a flat head screwdriver and dollied all the dents down as smooth as I could before sanding. It's very thin so you can't sand too much, so there's a few tiny pits here and there that I didn't want to sand out. I think I started with 400g and ended at 1000g or 1500g, then polished with a 6" cloth wheel on a drill motor with Blue Magic metal polish. I think most any metal polish will work okay.
The headlight grille surrounds are anodized aluminum, I believe, and very very hard. They're thicker though so there's more to work with. I actually started dry sanding with 80g to cut through the hard outside layer then used 150g/240g to work the heavy scratches out before sanding down to 1000g, then used Blue Magic to finish. I started with 240g on the first grille and it was taking forever, found it easier to cut through the hard layer and then clean up afterwards. I did all the sanding by hand. The good thing about just polishing out aluminum is if you find areas that aren't done quite good enough you just start sanding again and fix it. I'm happy with the way they turned out.
In this photo the top grille hasn't been touched yet and has heavy pitting. The bottom grille has been sanded and polished and has a couple areas on the right that needed more sanding. I think I probably used 800g then 1000g to sand it out, then polished.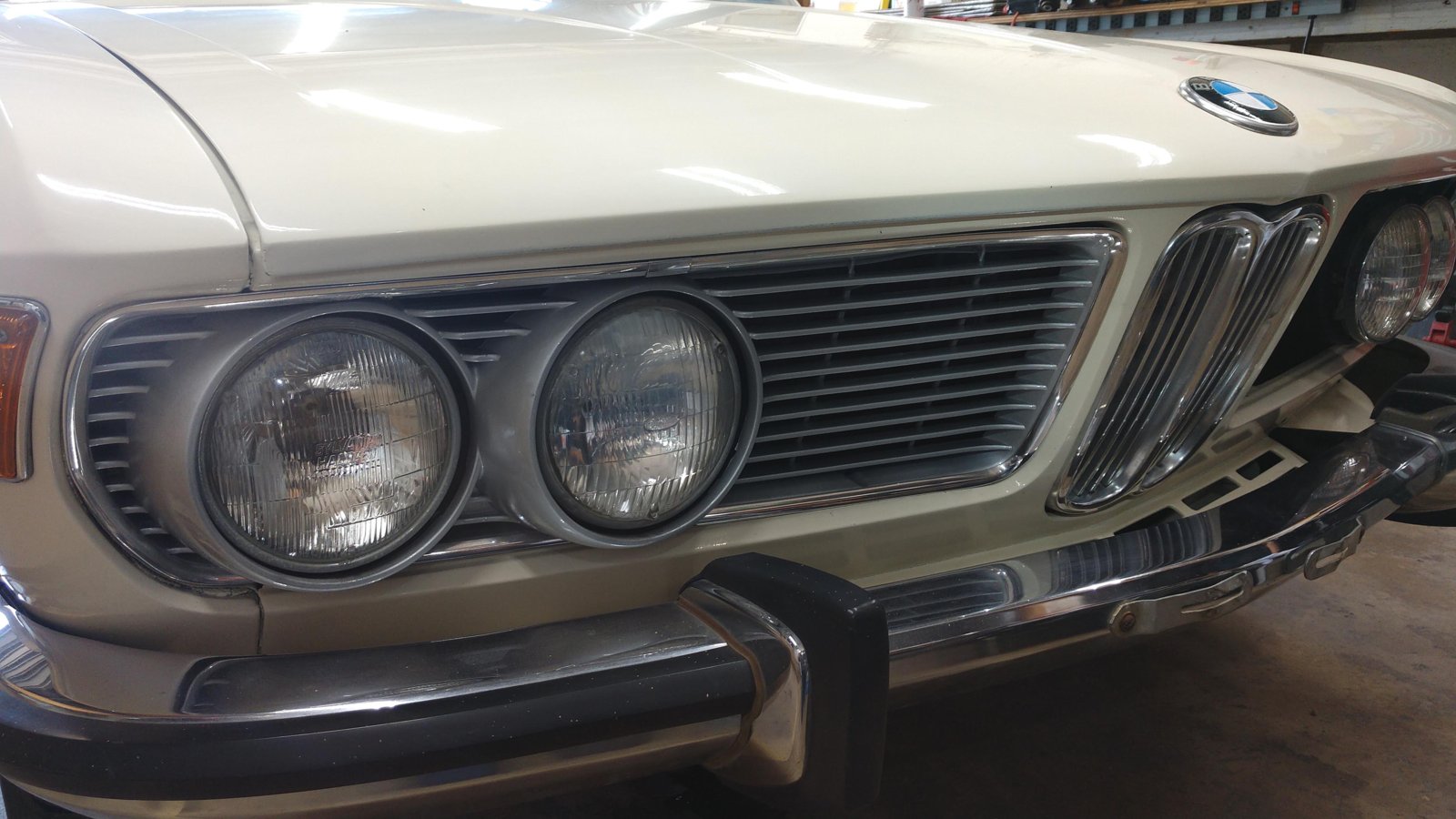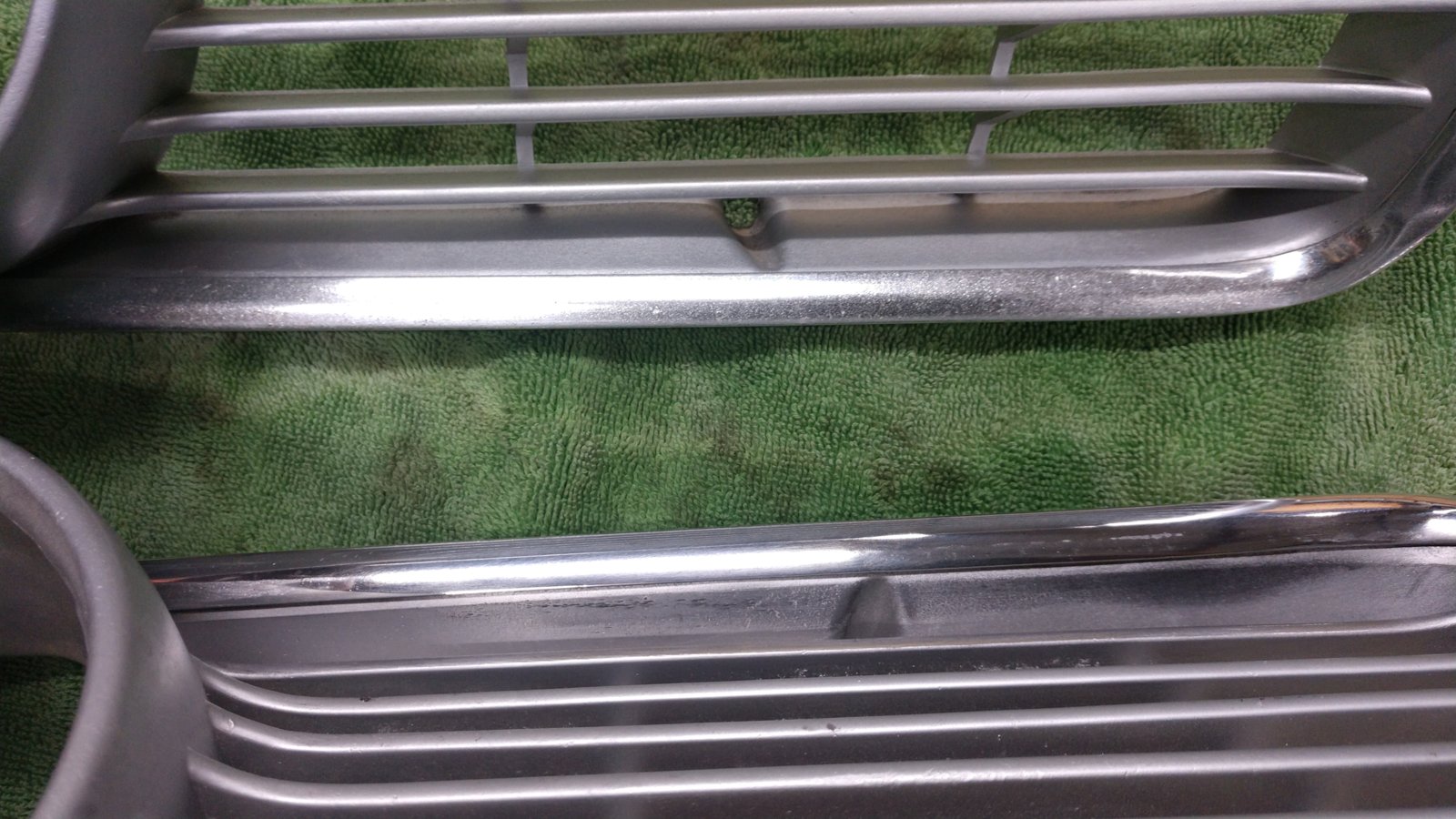 Last edited: