In Rust We Trust
Site Donor
Messages

877
Reaction score

697
Location
Dad saw this pop up on fb marketplace and after much persistence (read nagging) I messaged the seller and arranged to view. I really didn't fancy another project, but series 2 manual 635s are a rare beast, with only around 400 produced. Rarer still are the factory Recaros which differ in design to earlier ones.
Meeting in a rather nondescript car park, the car did look rather sorry for itself. However, bar a respray at some point in the 90s (and a rather good one at that) and a car phone, the car was as it left the factory, down to the factory locking wheel nuts and decades old metrics. The car has been off the road since 2001. Originally a demo for Bridgegate of Derby (now stratstone) , it was then used for about a year, before being sold via Castle BMW and used by the owner from 15k all the way up to 146k, fully serviced by his local bmw dealer. At this point it was then laid up.
Some rust in the bottoms of both rear arches/sills as well as the tops, a few bubbles here and there elsewhere but nothing major. The usual rust under the rear lights too. The sunroof was completely toast. I presume that it was stored in a leaky garage, thankfully no damage was done to the interior. The zinnobar paint was very faded and generally, it just needed some love. Overall, a very solid base that, most importantly, hadn't seen a welder or any bodging.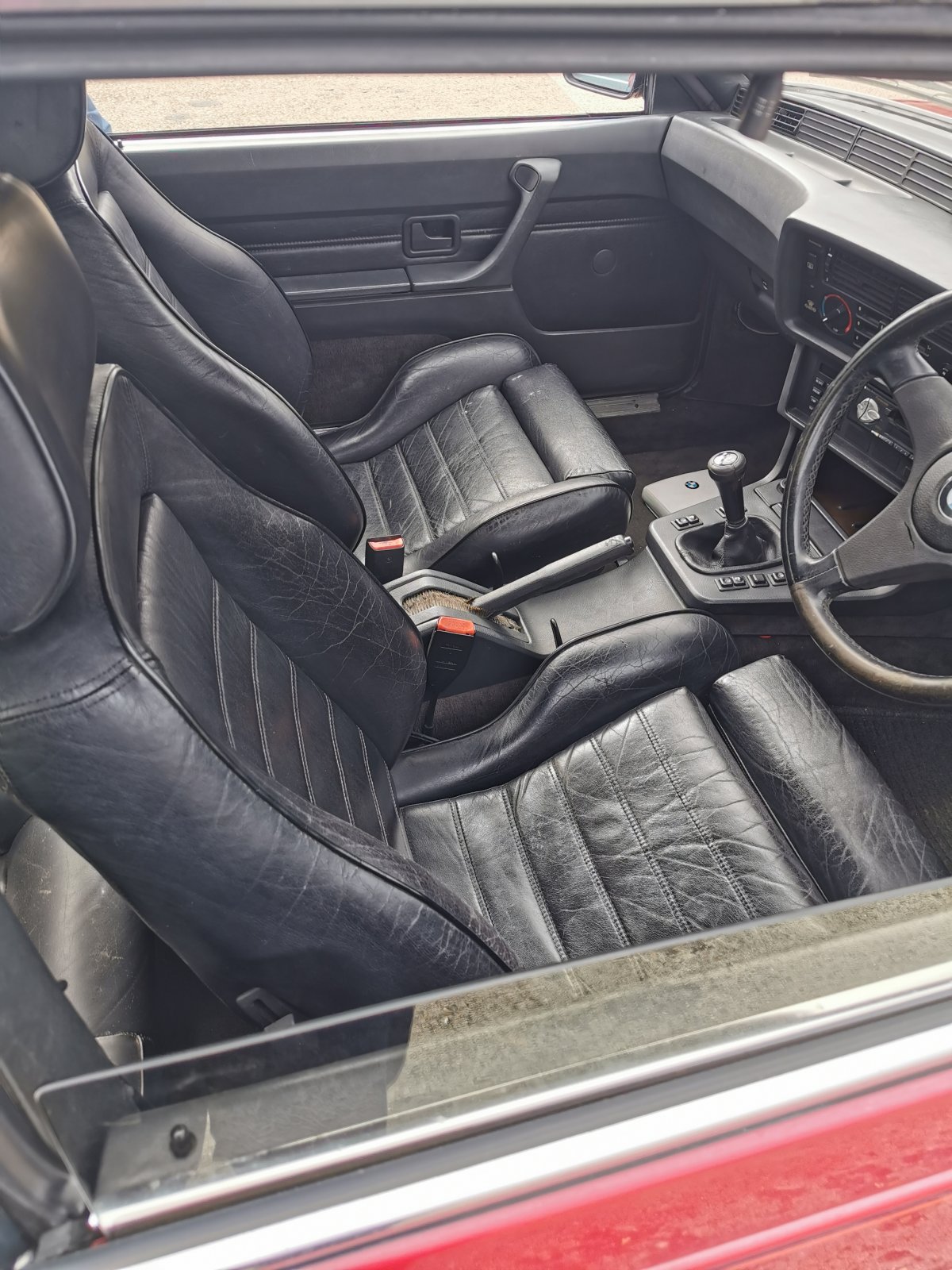 Nice seats, not torn but the leather was drier than Gandhis flip flop.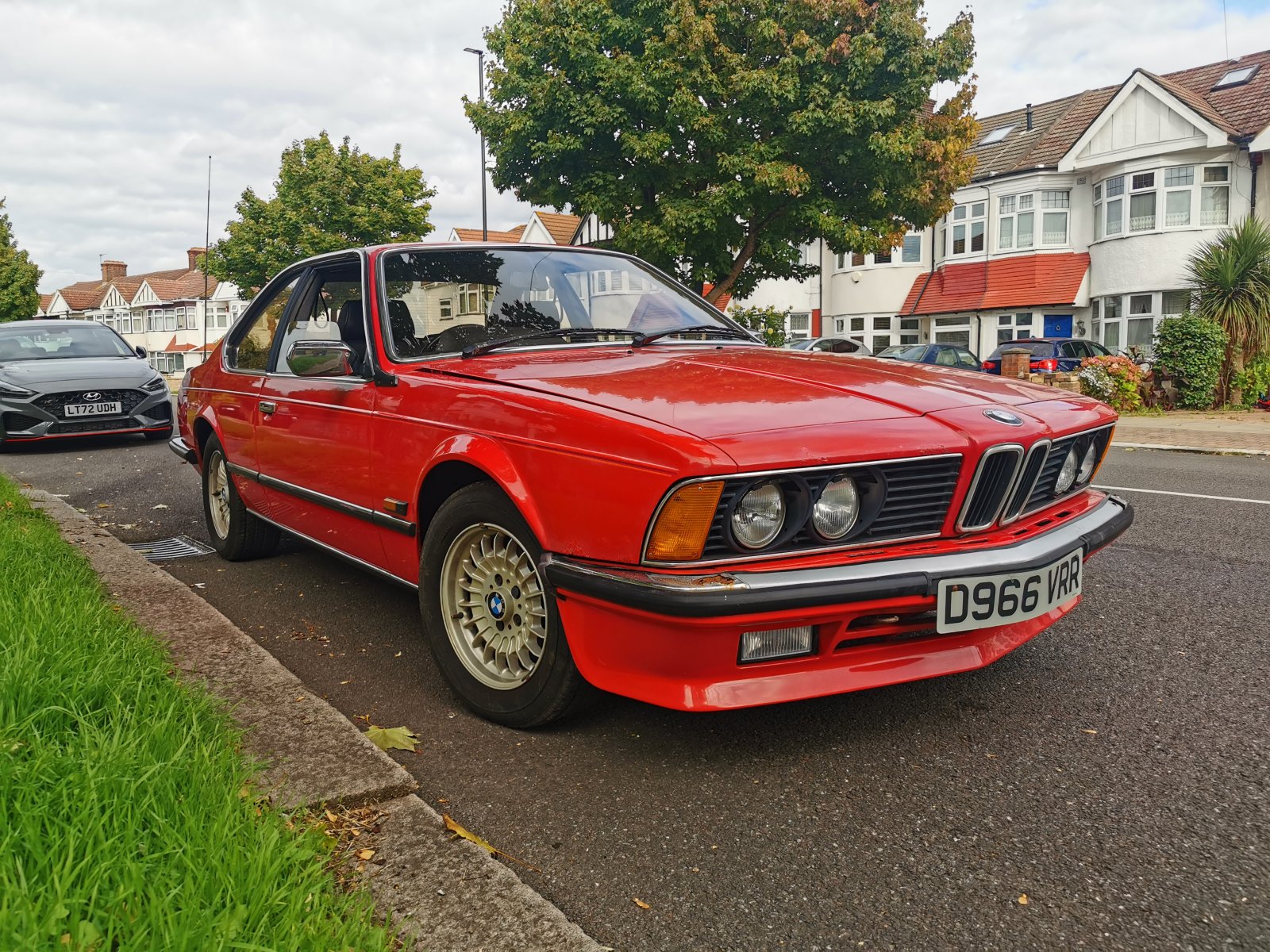 Off the trailer, with the daily lurking behind wondering why another rusty coupe has arrived....
Mechanically the car seems good but will need a refresh due to the amount of time it's been standing. Any parts that have been replaced or look to be new are all genuine bmw and it has clearly been pampered in a past life. The rear brake lines are leaking and the exhaust has a blow. These will get replaced as I'll be dropping the rear axle to deal with the welding, sort the brake lines and fit a new stainless exhaust from Fritz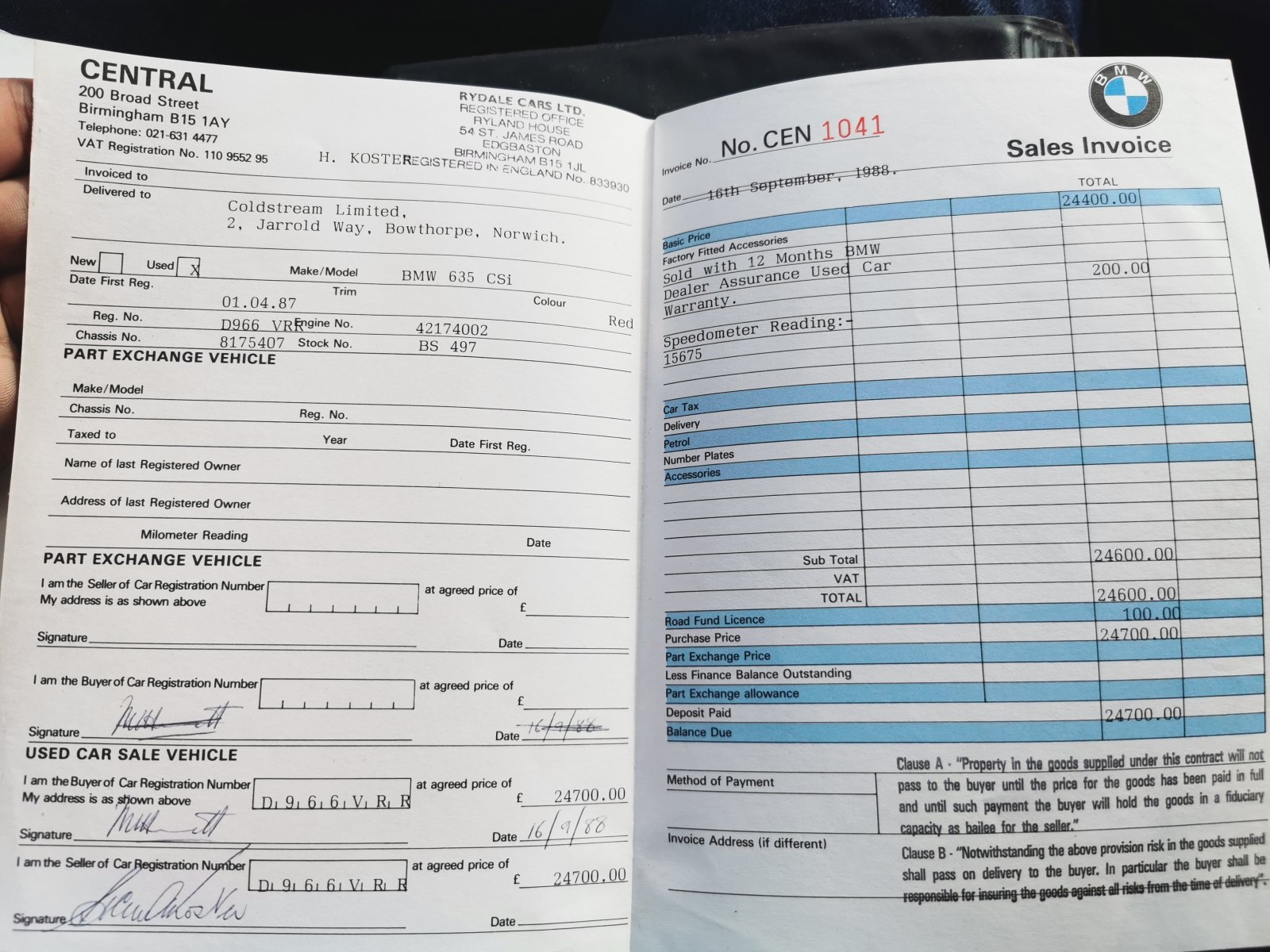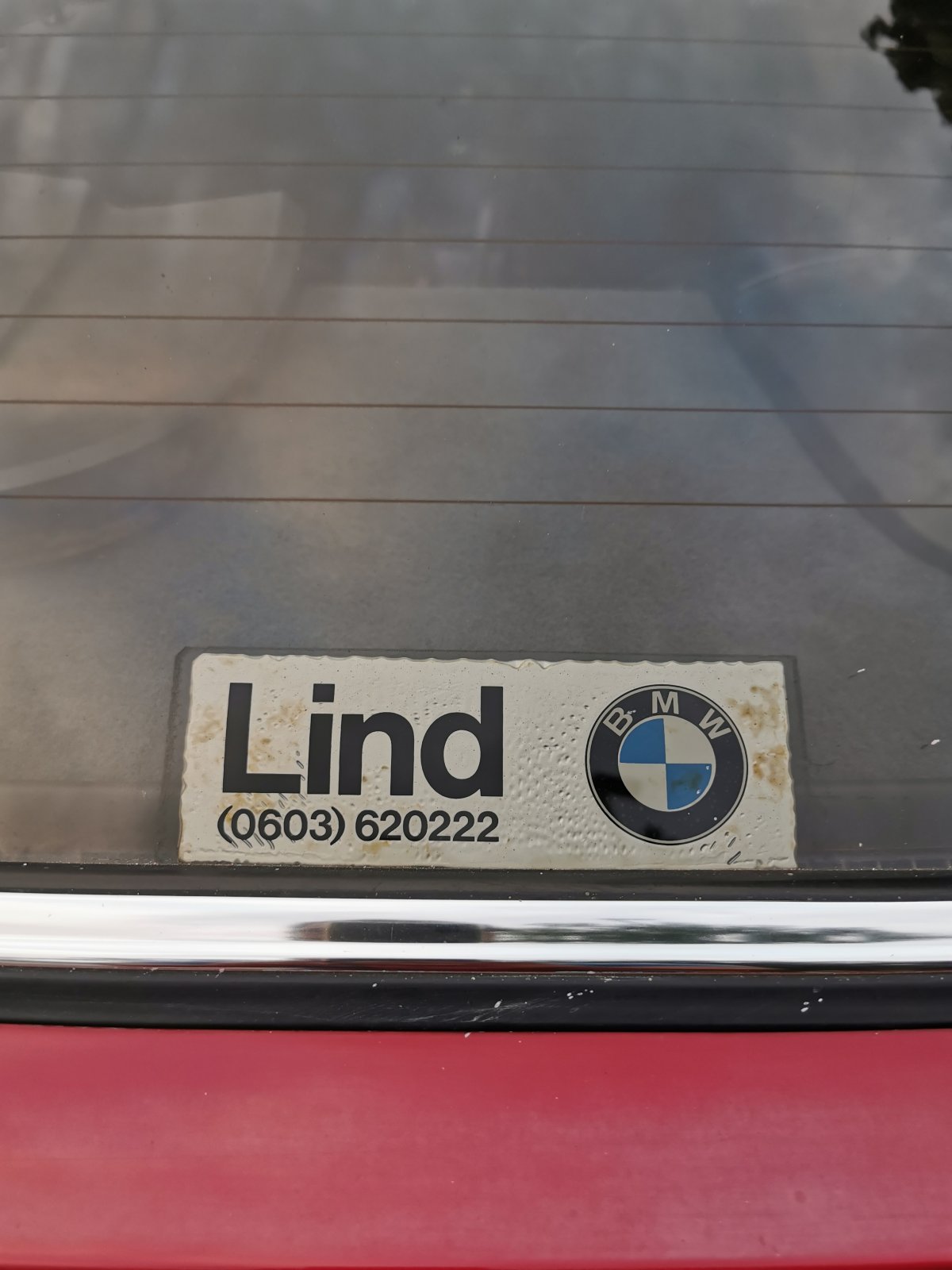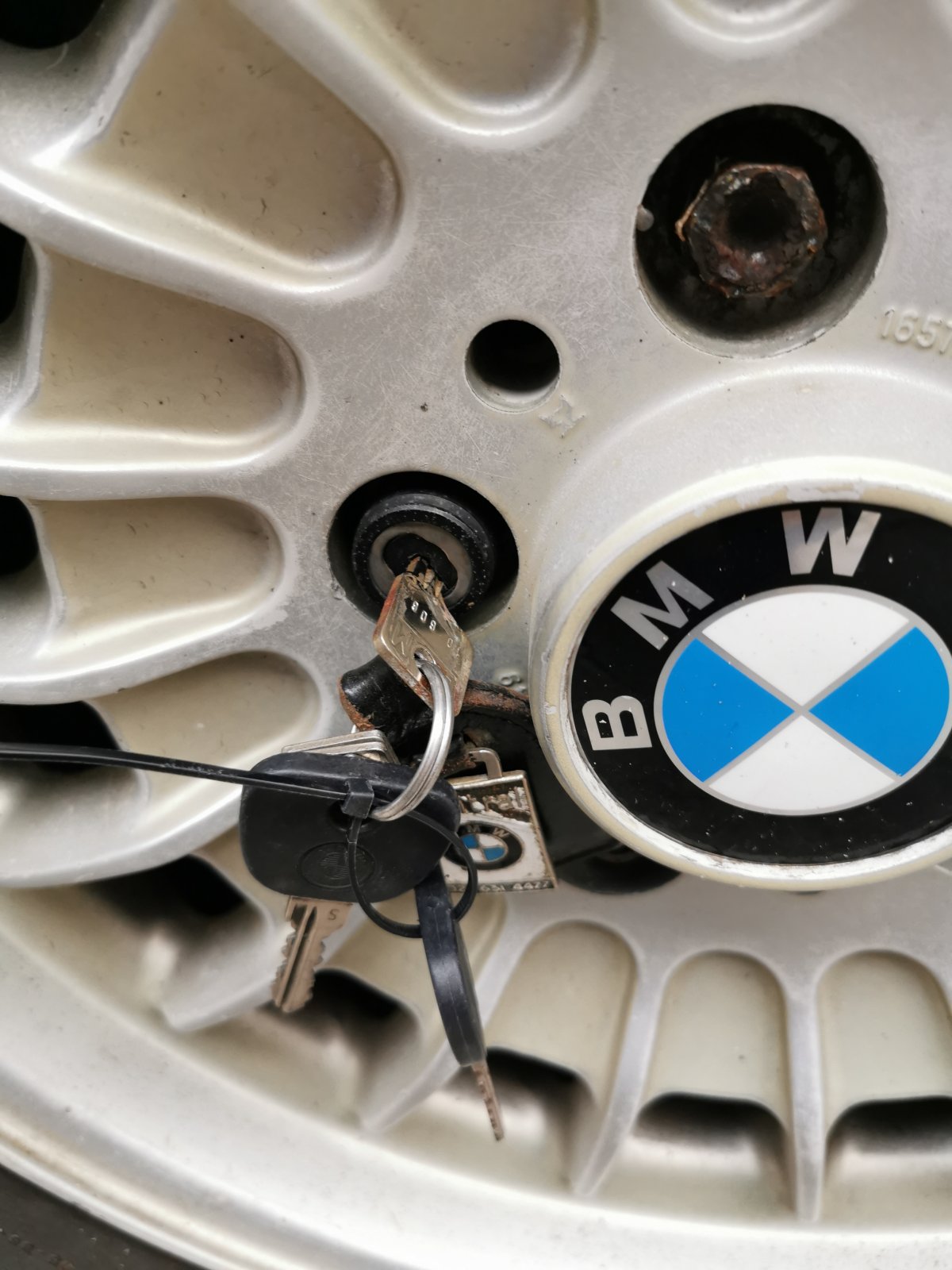 The complete and unused toolkit with original cloth was a pleasant surprise.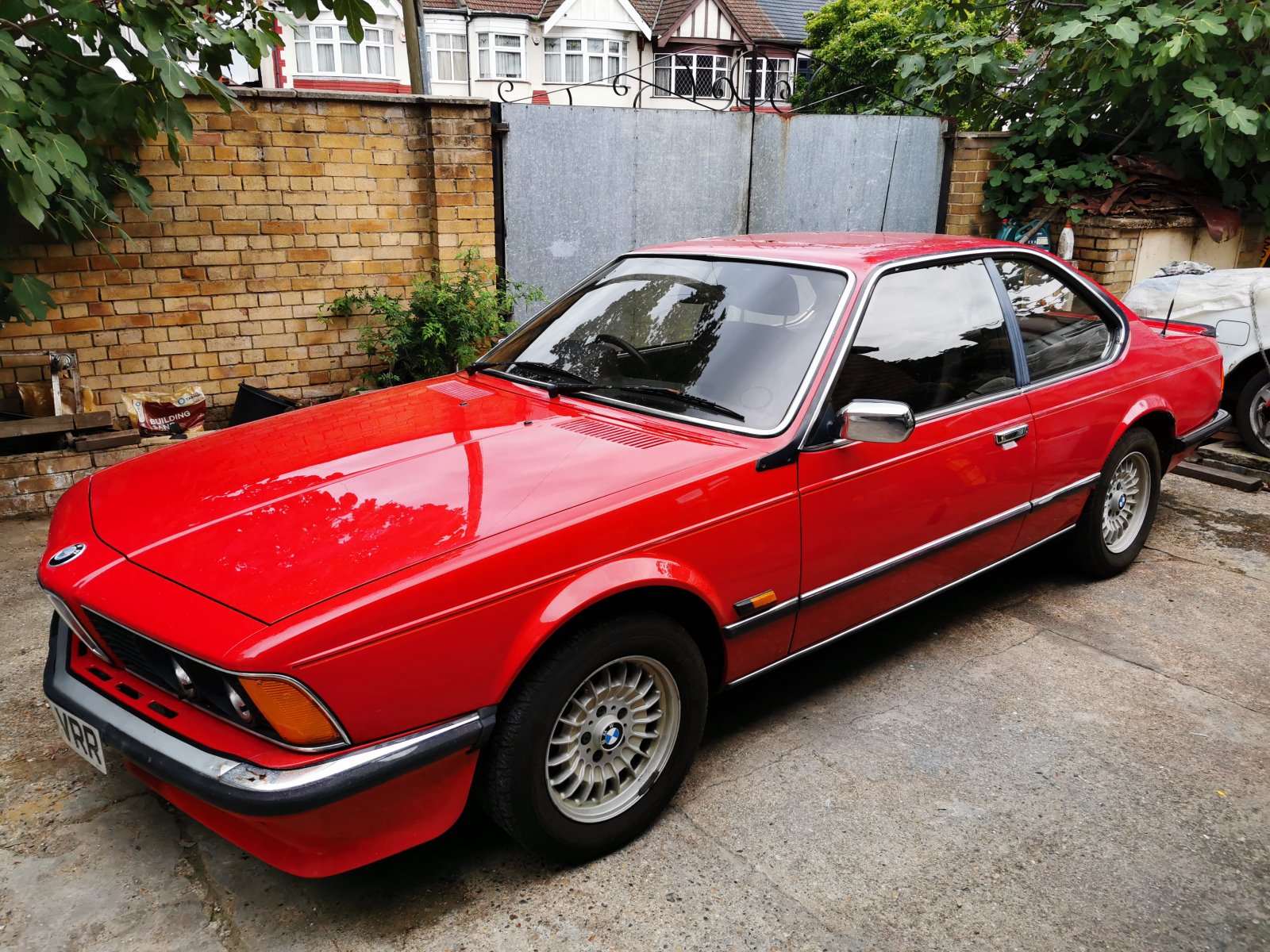 After a quick clay bar and buff, the oxidised paint really transformed. Single stage reds are always the most satisfying to polish.
Job number 1 was to get everything working. Interior lights were gone and the OBC was having a little disco. The boot light was hanging off and shorting against the body.. Refitted and sorted. The windows also needed adjusting as they were closing too high and it'd be all too easy to shatter a glass.
A few interior pieces were not fitted or loose, so got repaired what needed fixing (mostly damaged/broken mounting tabs) and fitted everything back into place. A new mirror switch and multiple coats of leather balm to try and get some suppleness and life back into the seats really made a difference. Also found the original floor mats in the back so fitted them back in after a good scrub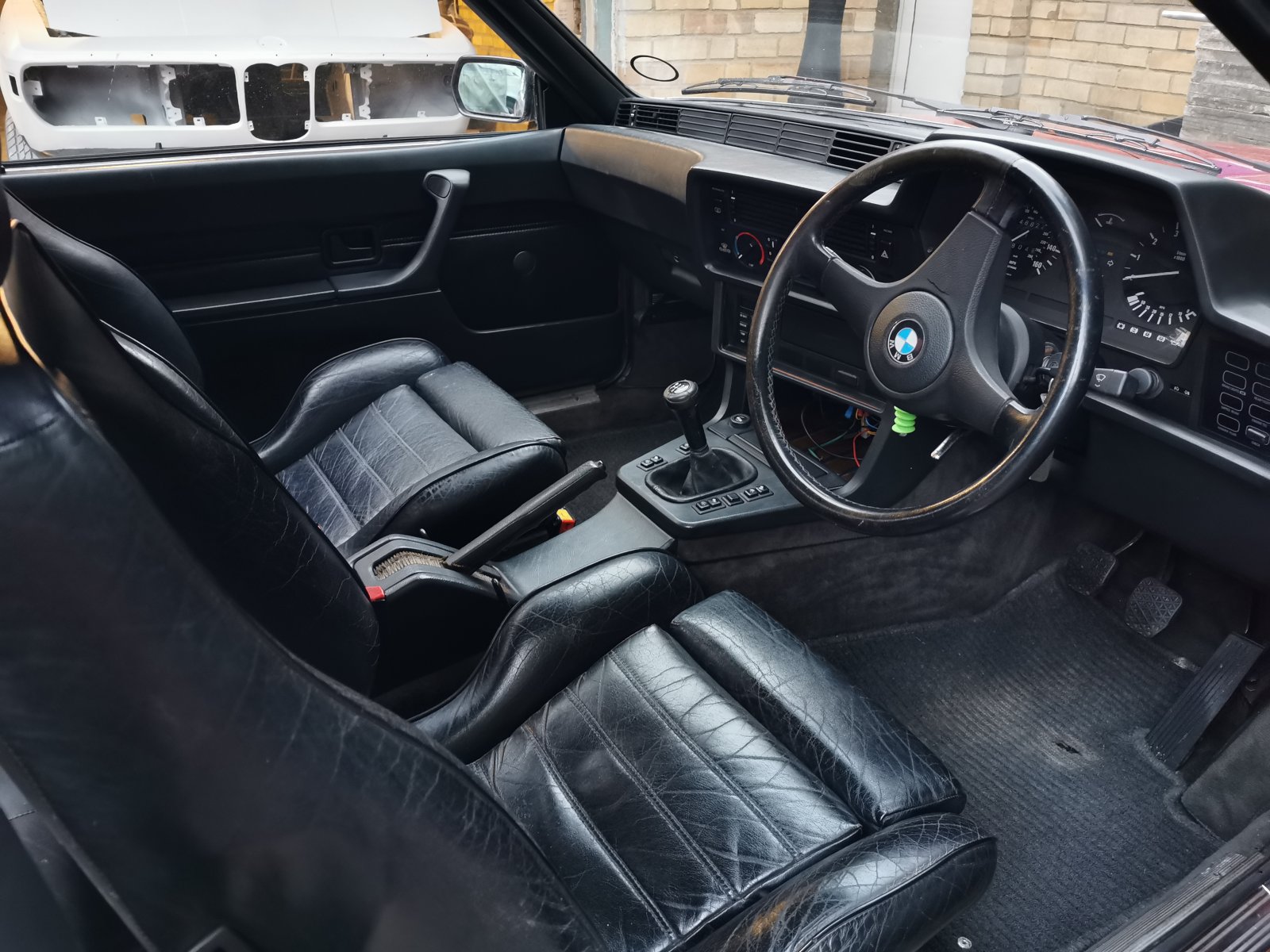 The plans so far are rather simple. A quick refresh of the underside and sort out all structural corrosion. Get the car MOTed and enjoy it whilst the e9 resto continues. It'll be out for paint in a few weeks and I'll have 6-8 weeks of down time after work and weekends to get this usable. This is a great survivor and one I feel would be all to easy to over restore. New bumper corners are on their way for the front, but the centre is proving tricky to source. Also purchased a pre 87 style sunroof so that'll need modification to fit the later e30 style mountings. It'll have a few localised paint repairs, but I don't feel it's necessary for a full respray, nor do I have the funds to do so.
I will update in here periodically, but don't expect much for the next few weeks!