Messages

1,203
Reaction score

83
Location
Remember this guy for $900? Well, it was accurately priced.
I picked it up last week as I couldn't turn down the price. It rolls and the tires hold air (sort of)
Alley Oop!
No dice the first time
Second time's the charm!
Put yer backs into it, ye swabbies!
Job done!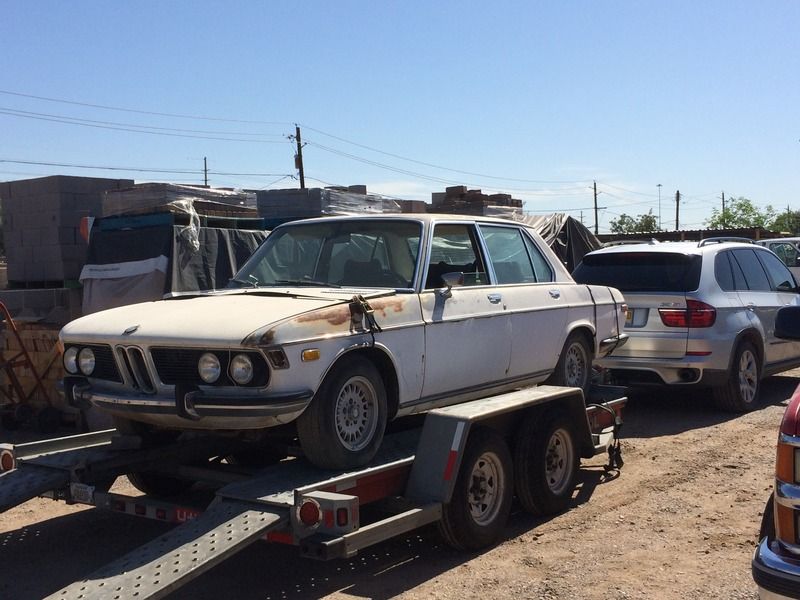 Is this that was making all that racket?
I'm pretty sure it fits in here someplace
What you get these days for $900 plus a tow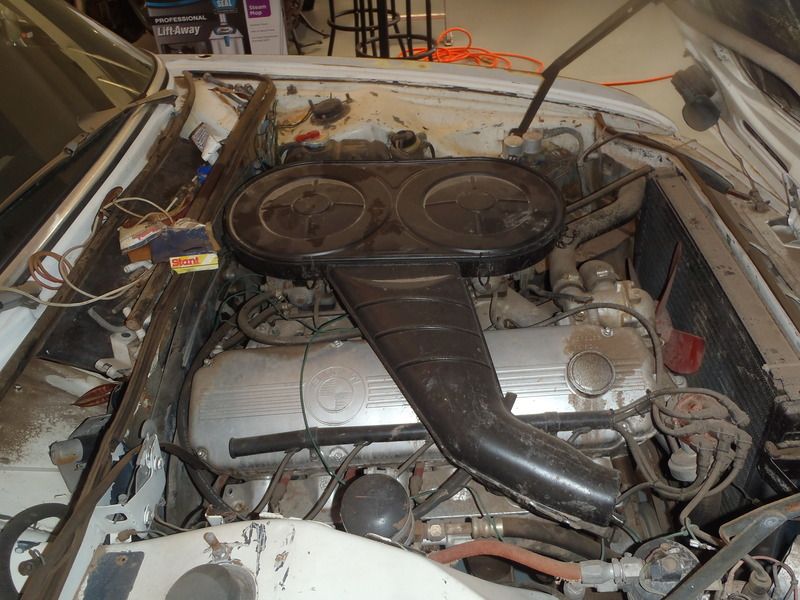 I picked the Bavaria because the current market values are low and changing it from stock will not lower it's value. I'm planning on installing a built turbocharged engine with COP and some sort of aftermarket FI system. I do have a spare D-Jet manifold setup so I'm going to try and keep it period correct looking (sort of). It does have a manual but I don't know if it's a four or five speed (forgot to ask). The engine is free and the guy said it has cold A/C. Really?
It appears that most everything is there but it all needs a bit of *ahem* "refreshing".
This saga will probably take a couple of years as the car is at my other house, I only get there four or five times a year :cry: . But stay tuned, the next activity will be to strip out the interior and check for rust.
Any initial tips or thoughts?
Edit: How similar are these to e12/535's? I've been looking at pictures of both and they seem very similar. Interchangeable parts?
Last edited: