Well-Known Member
Site Donor
Messages

1,269
Reaction score

870
Location
Hi!
Thought I could share some pictures with you of my 3.0CSi project.
Before anything else, I've got zero experience of e9's. This is basically the first one I've seen IRL. Second is that I've never done a resto-mod/rebuild of this extent, on any car before. And this will be a DIY project mostly.
With that said, the goal is to get a nice, reliable and rust-free e9 that I can enjoy driving, alot.
I have absolutely no ambition or even the skills to get this into a 100% original
concours
car.
Some corners will probably be cut, and somethings will probably be left half-assed, but hopefully I'll learn from those things and know what to look out for in the future with new car-restos.
Let's move on to the pictures. I bought the car about a year ago, and this is how far I've come.
3.0CSi, was running and driveable when I bought it, but had not been in traffic for 15years, here on the trailer on the way home from the PO.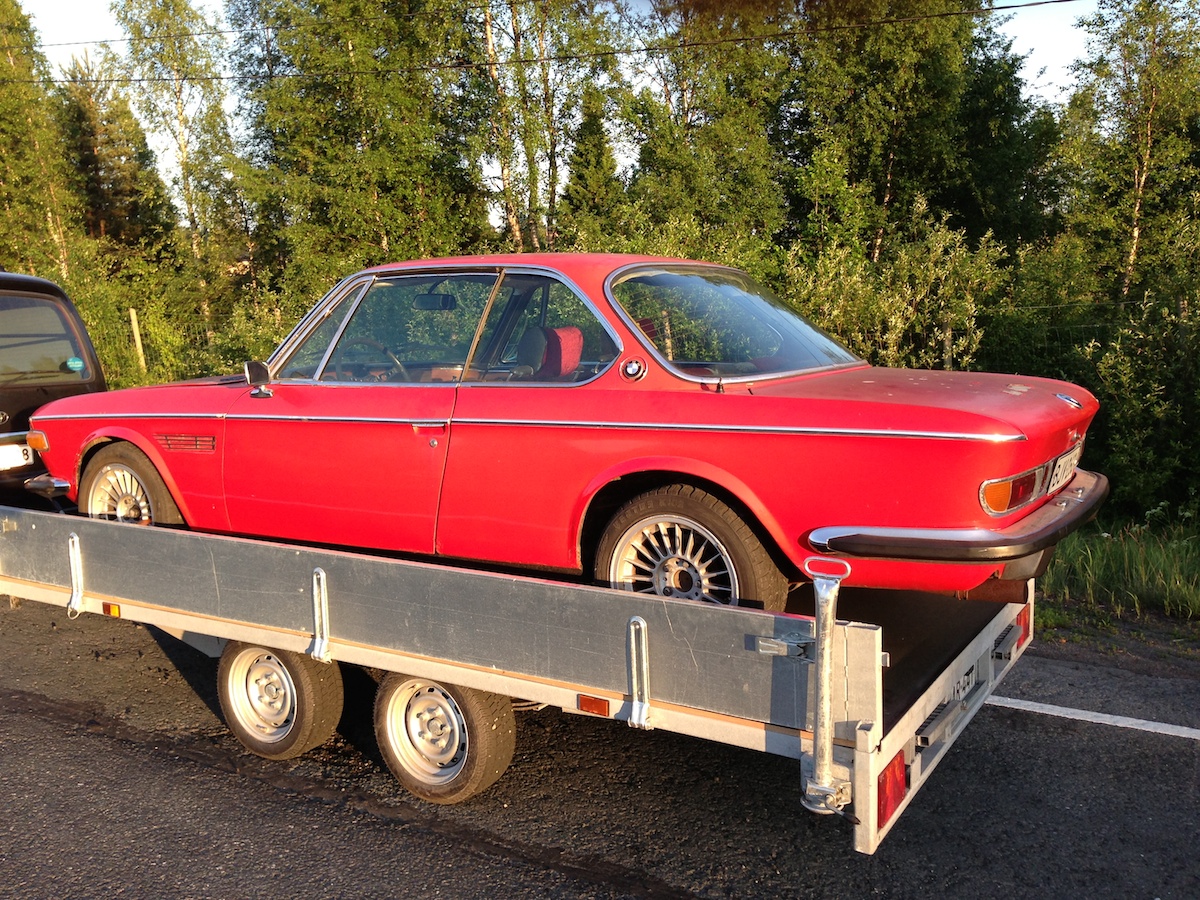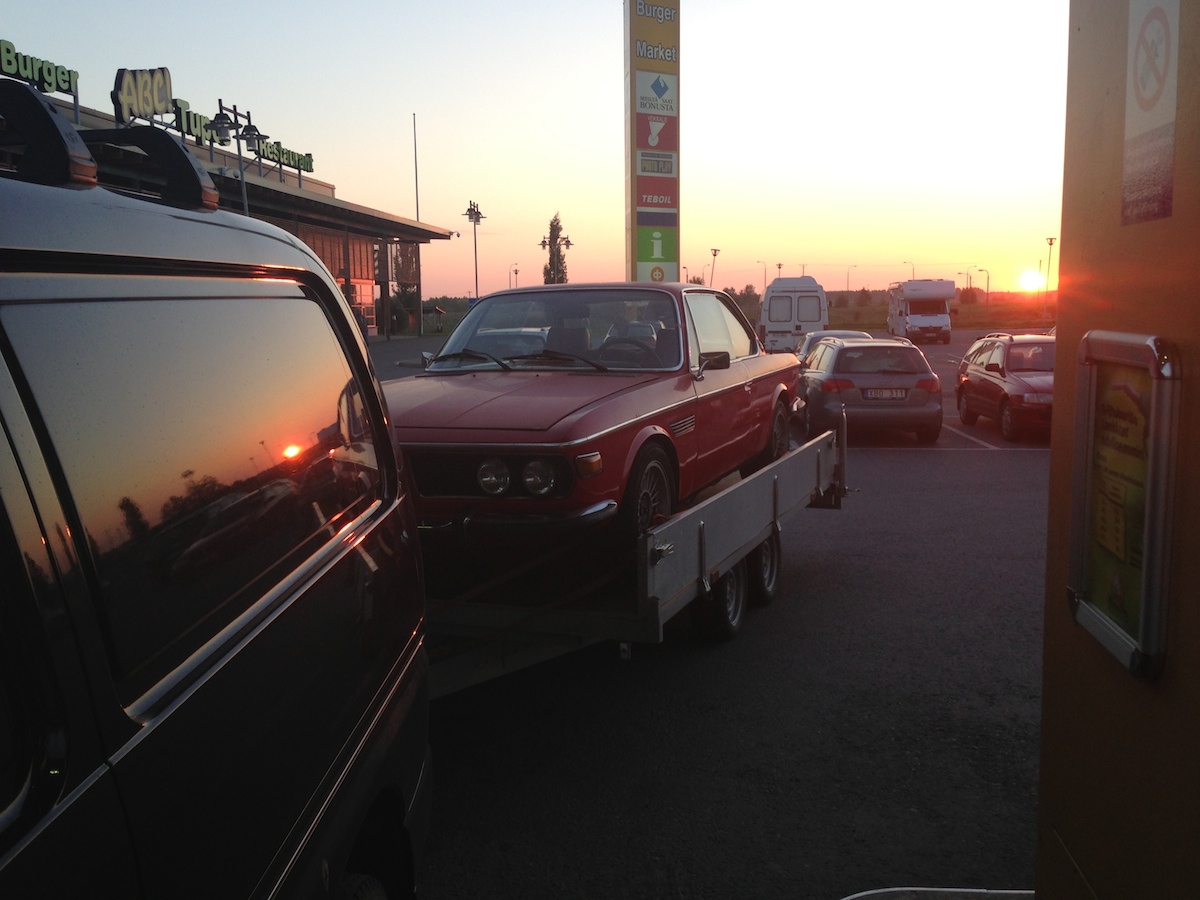 And home at my parents house: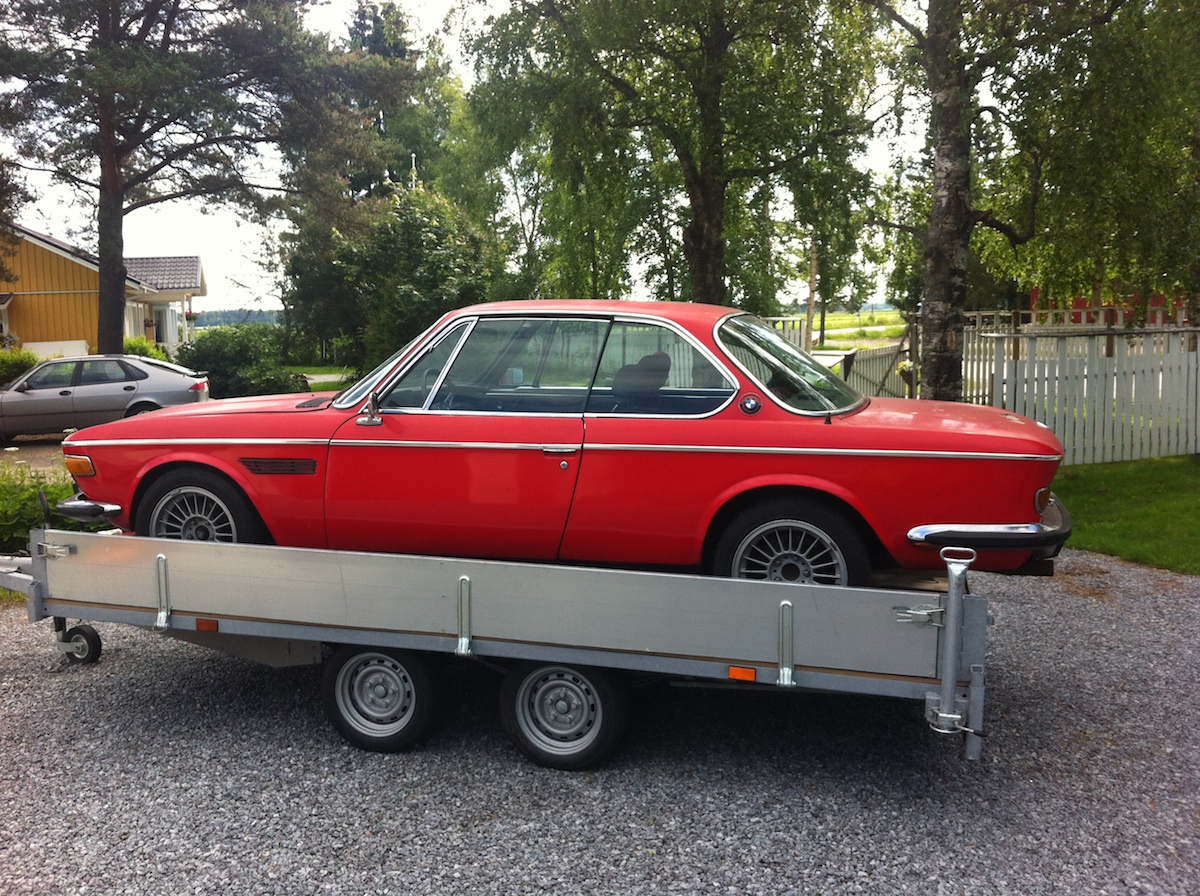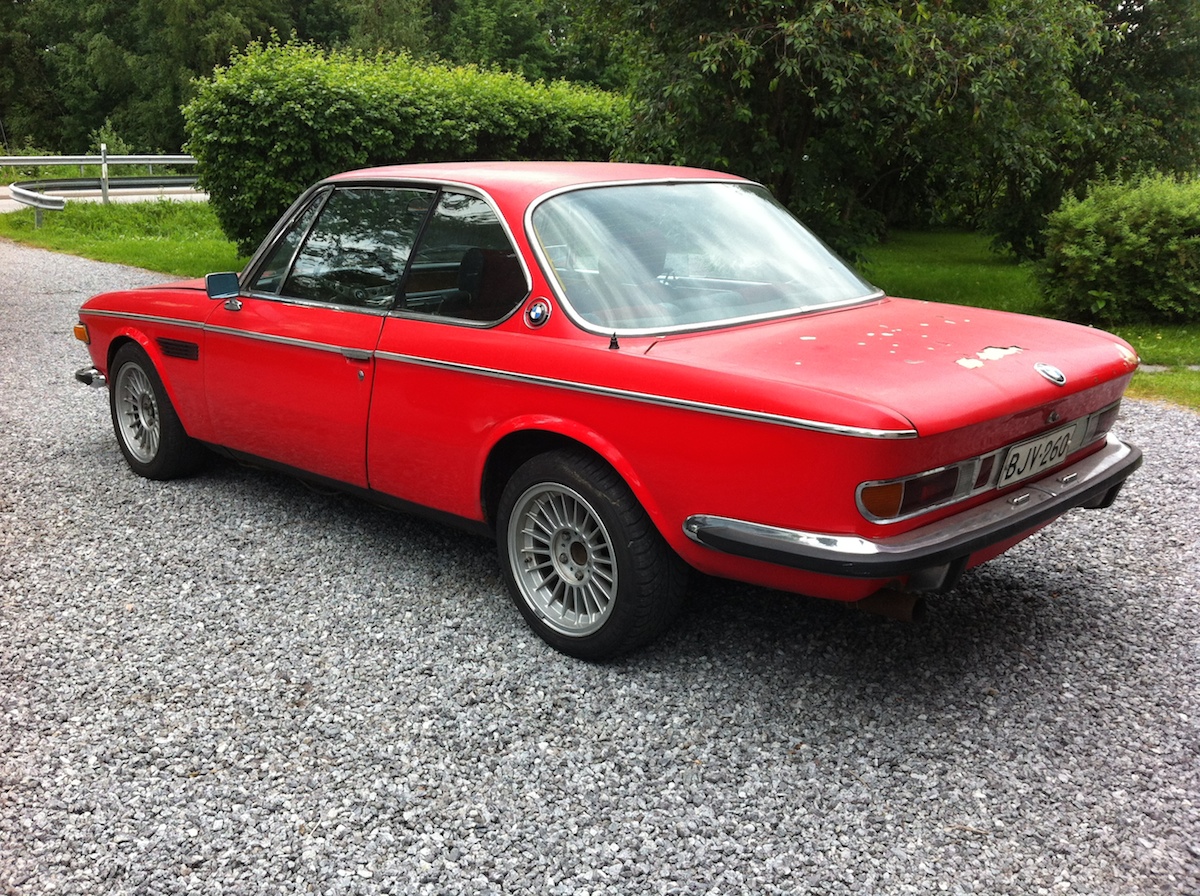 The interior, seats are in good condition, but I don't like the velour, so I'm currently searching for a new leather interior.
Teardown started:
Engine out: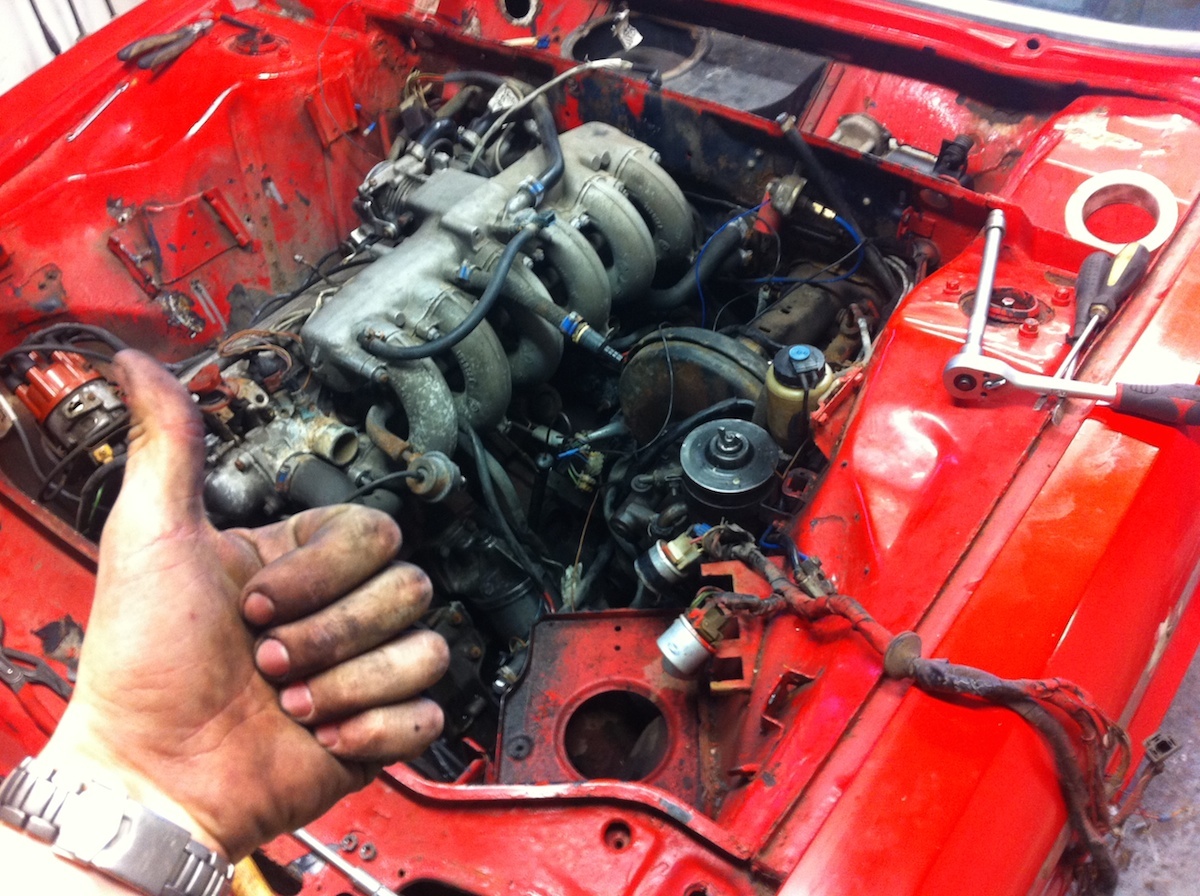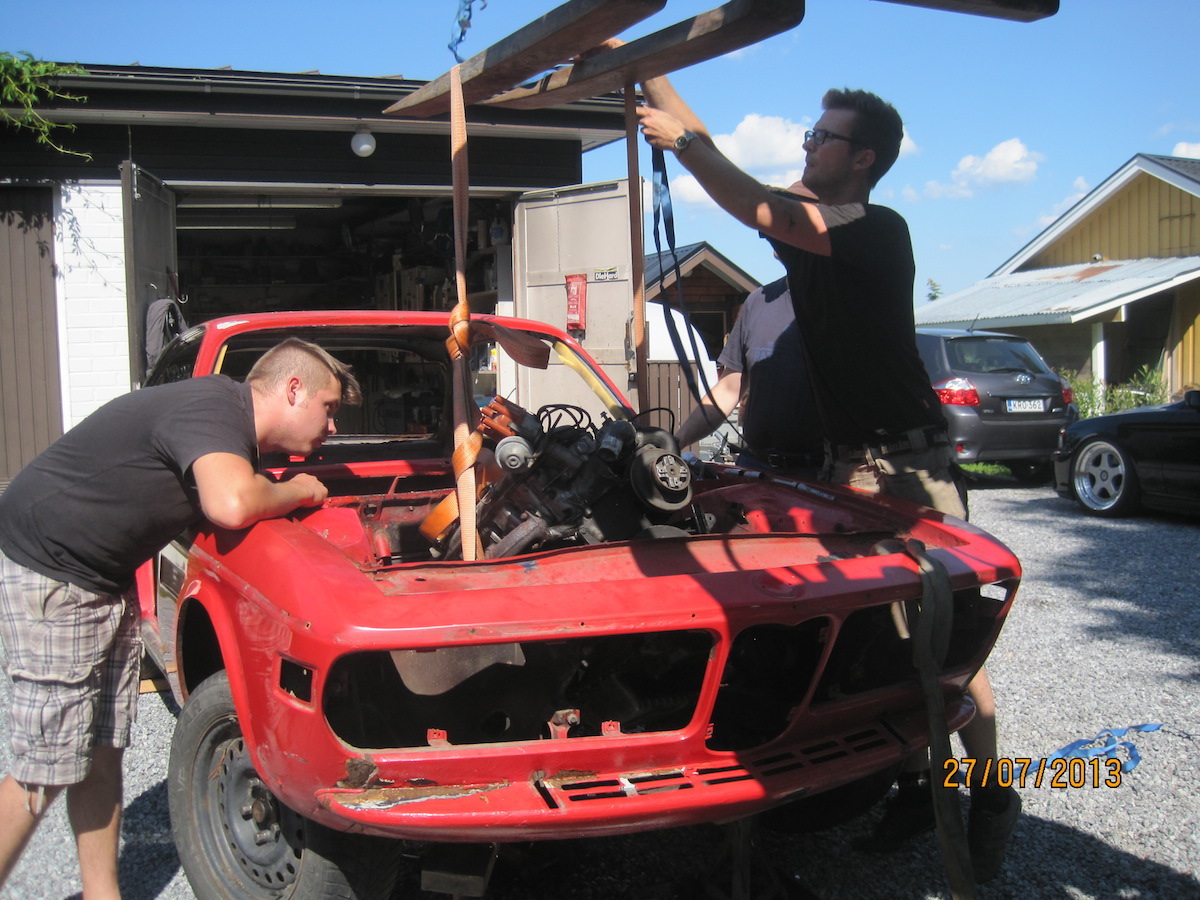 Looking sorry for itself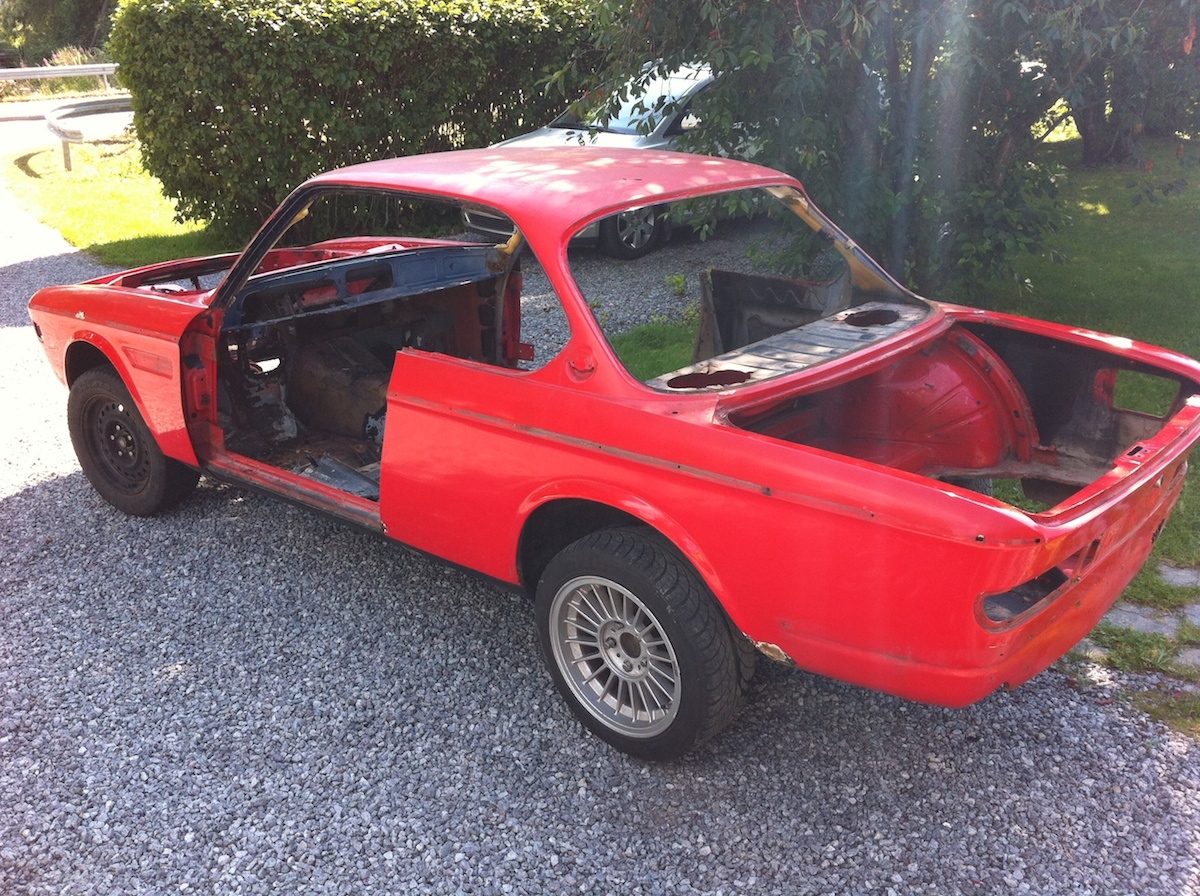 Needed something to move the chassis on: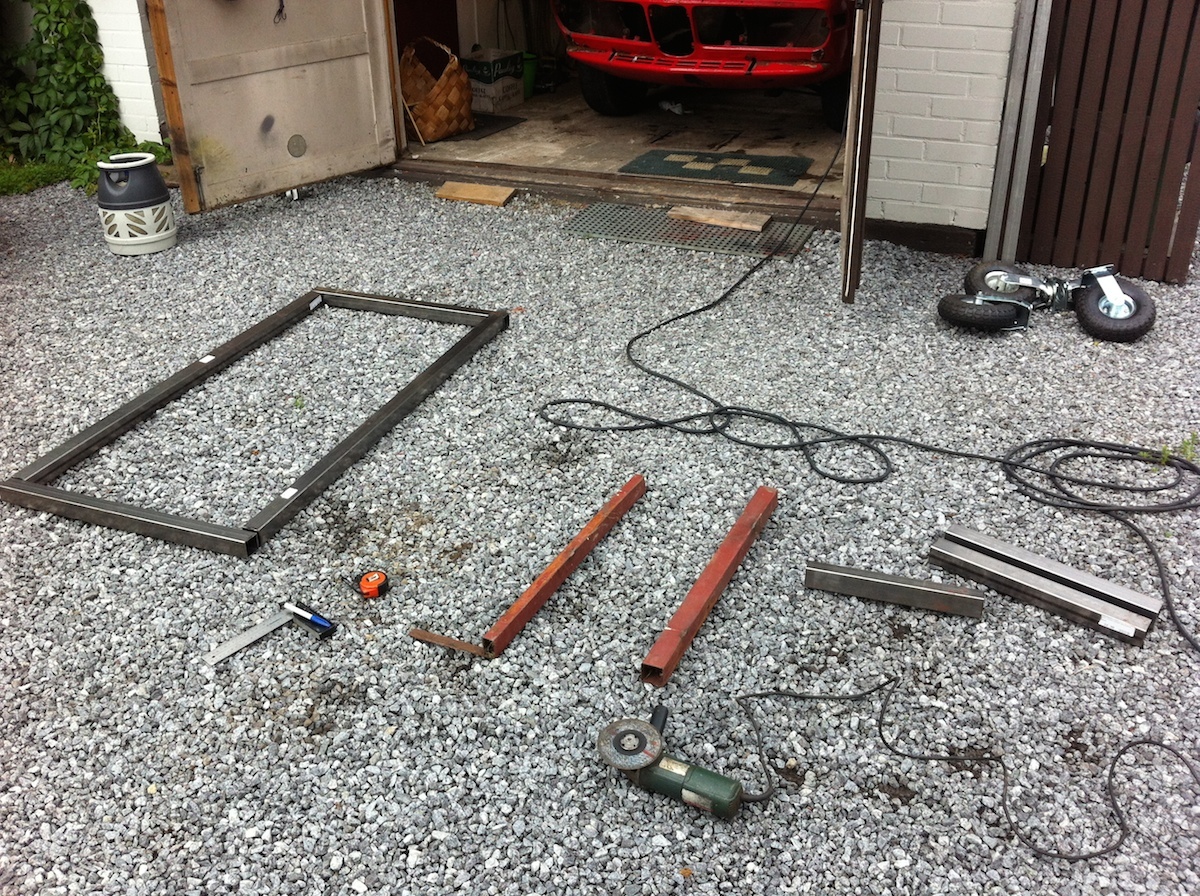 Rear axle out: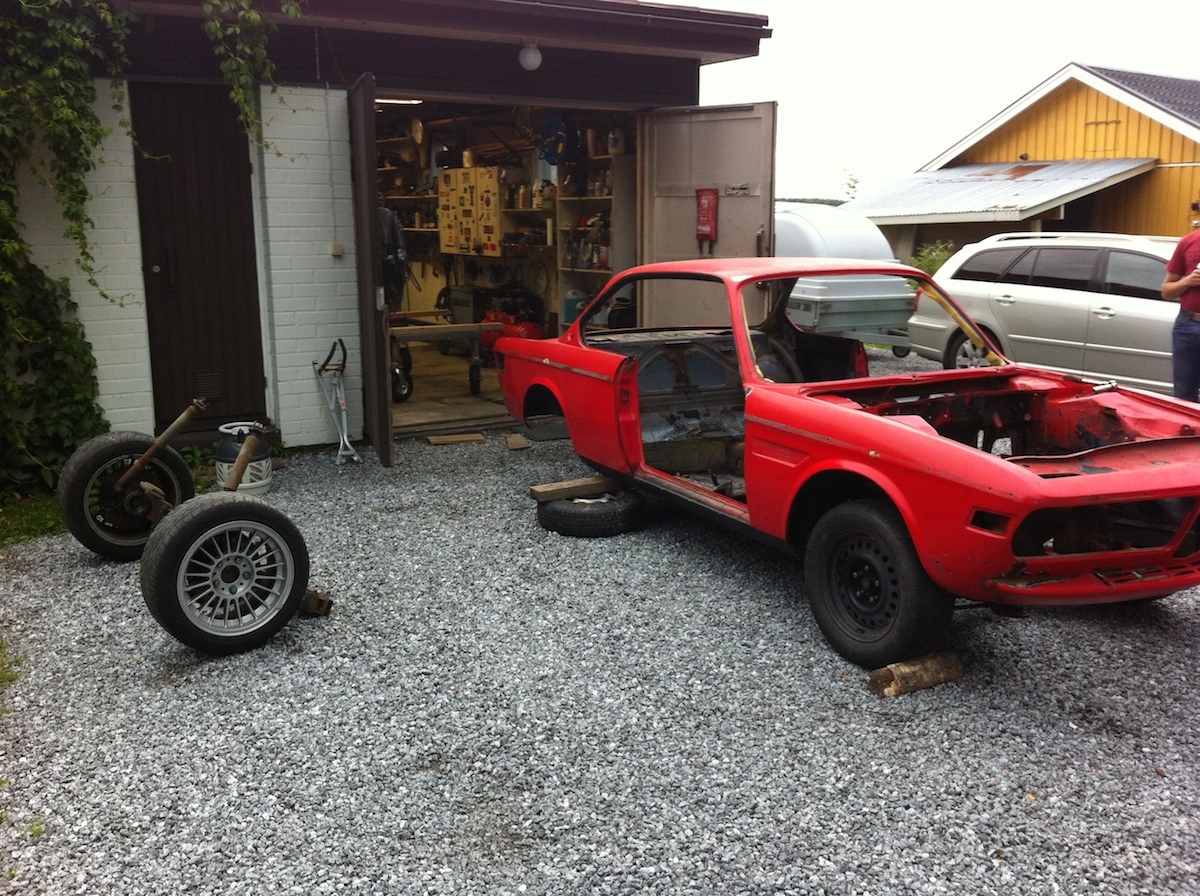 Then took out the front subframe and suspension, put the chassis on the cart and started to take out all the sound-deadening. Lots of surface rust.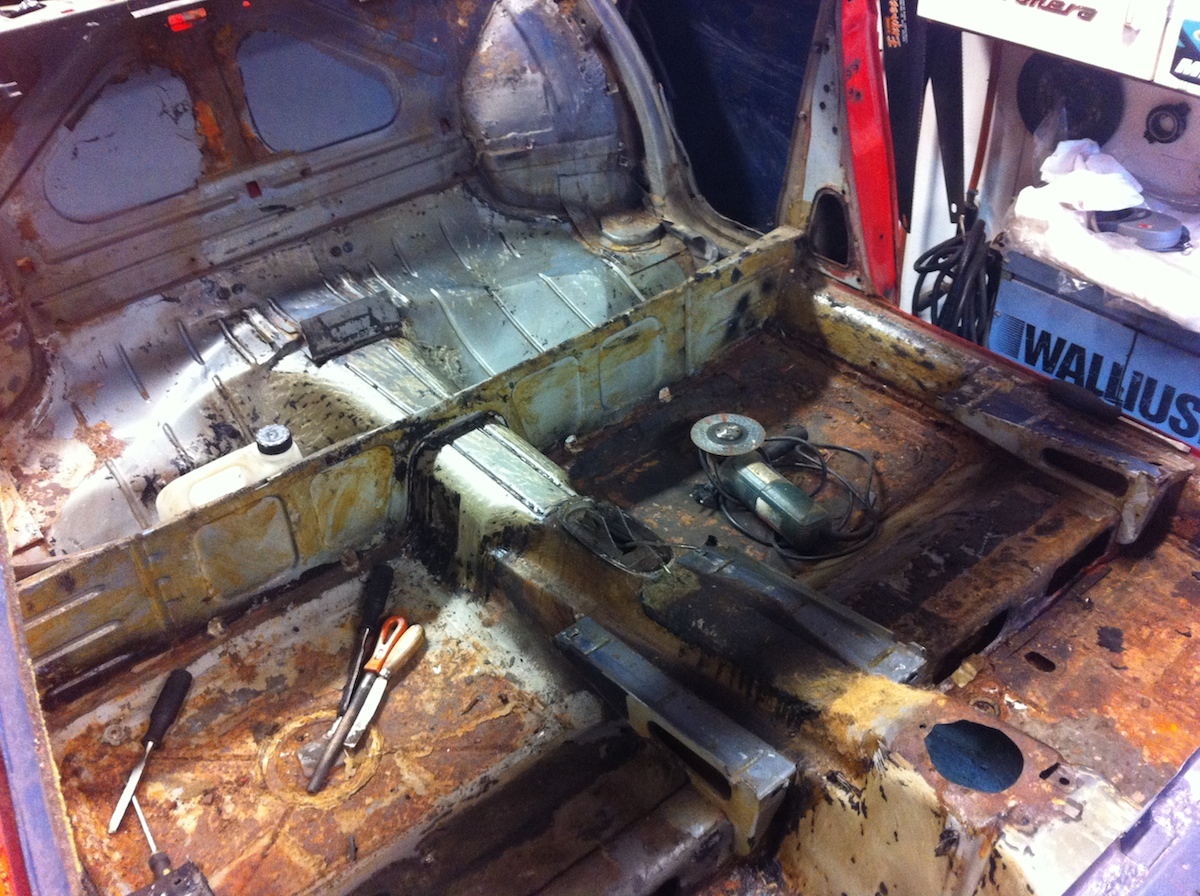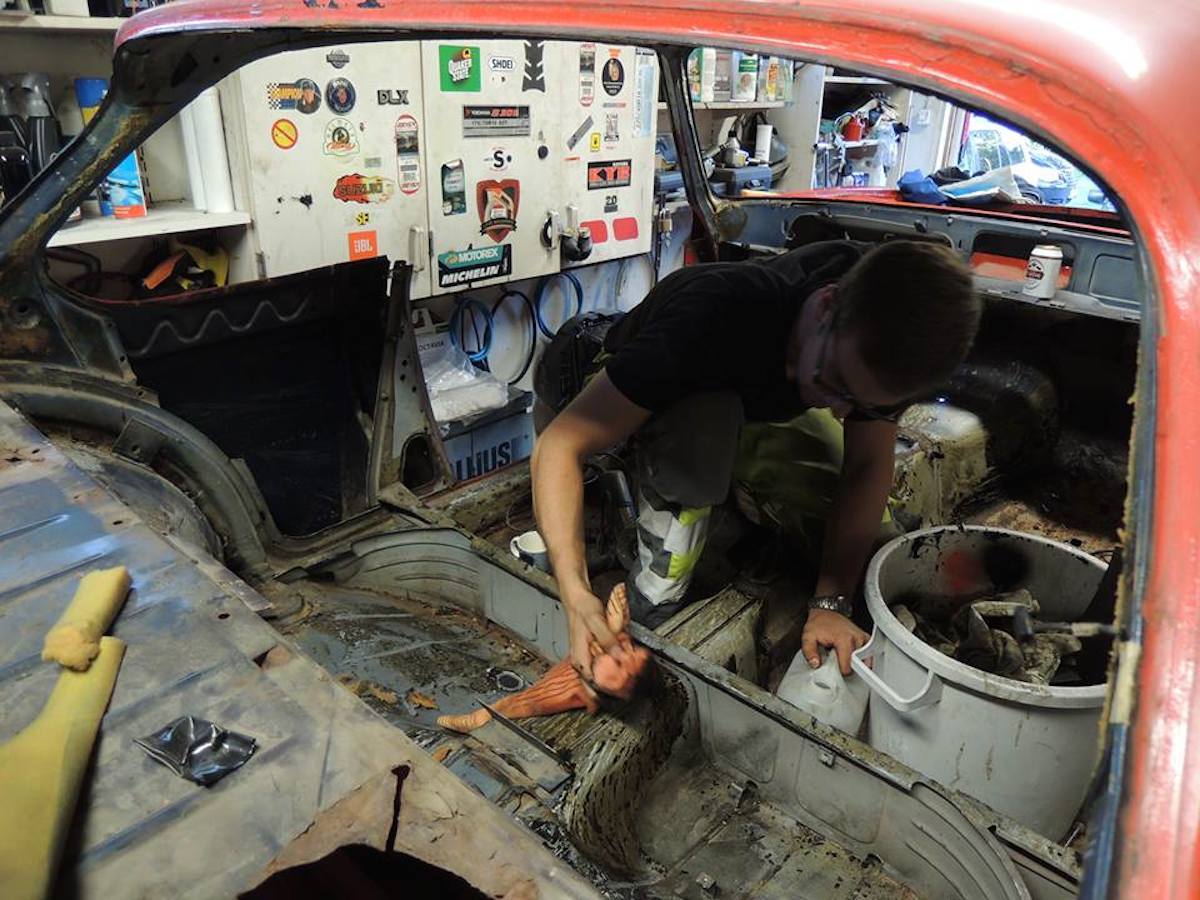 With the sound-deadening gone, I was able to mediablast the trunk, engine compartment, inside and underside of the chassis.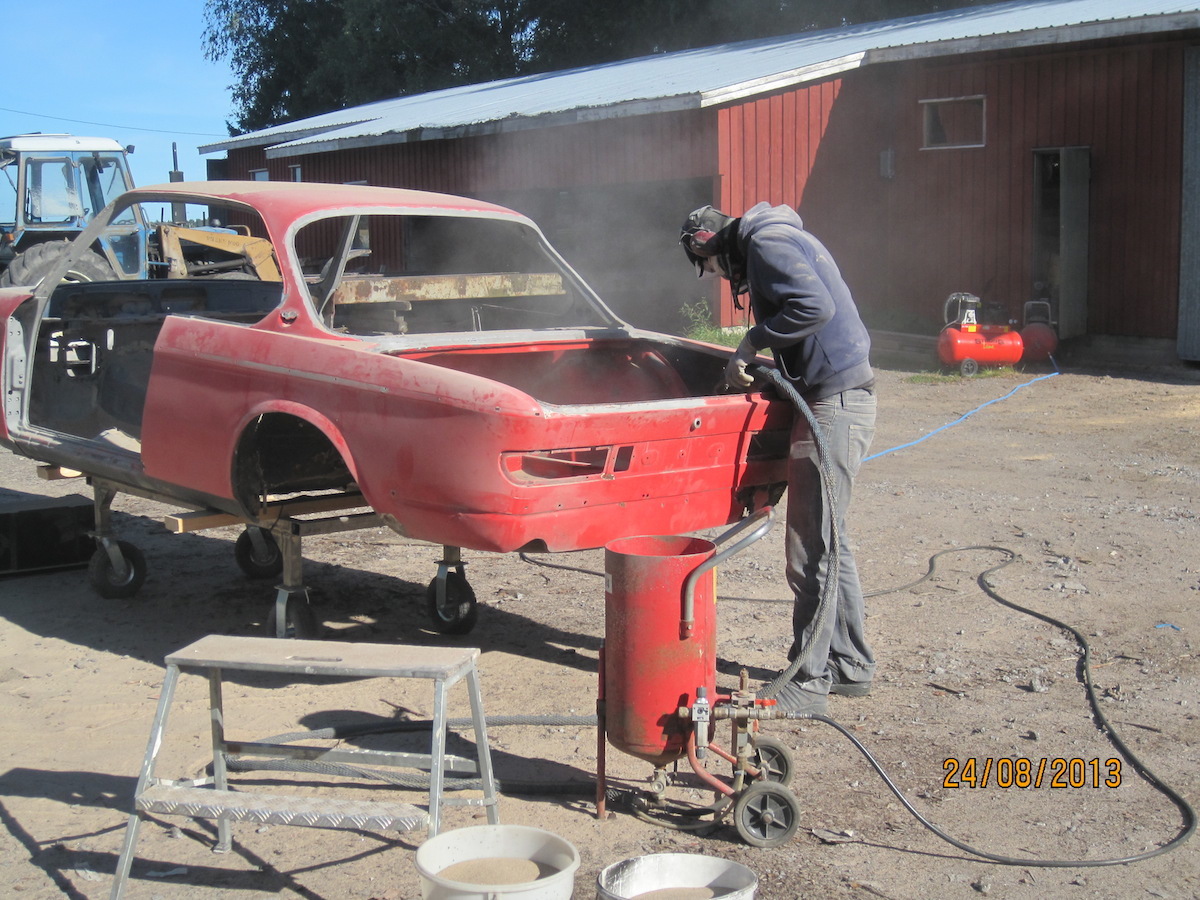 Like new, but no, not really. Easier to see what needed to be done at least.
Put on a coat of wash-primer to prevent surface rust.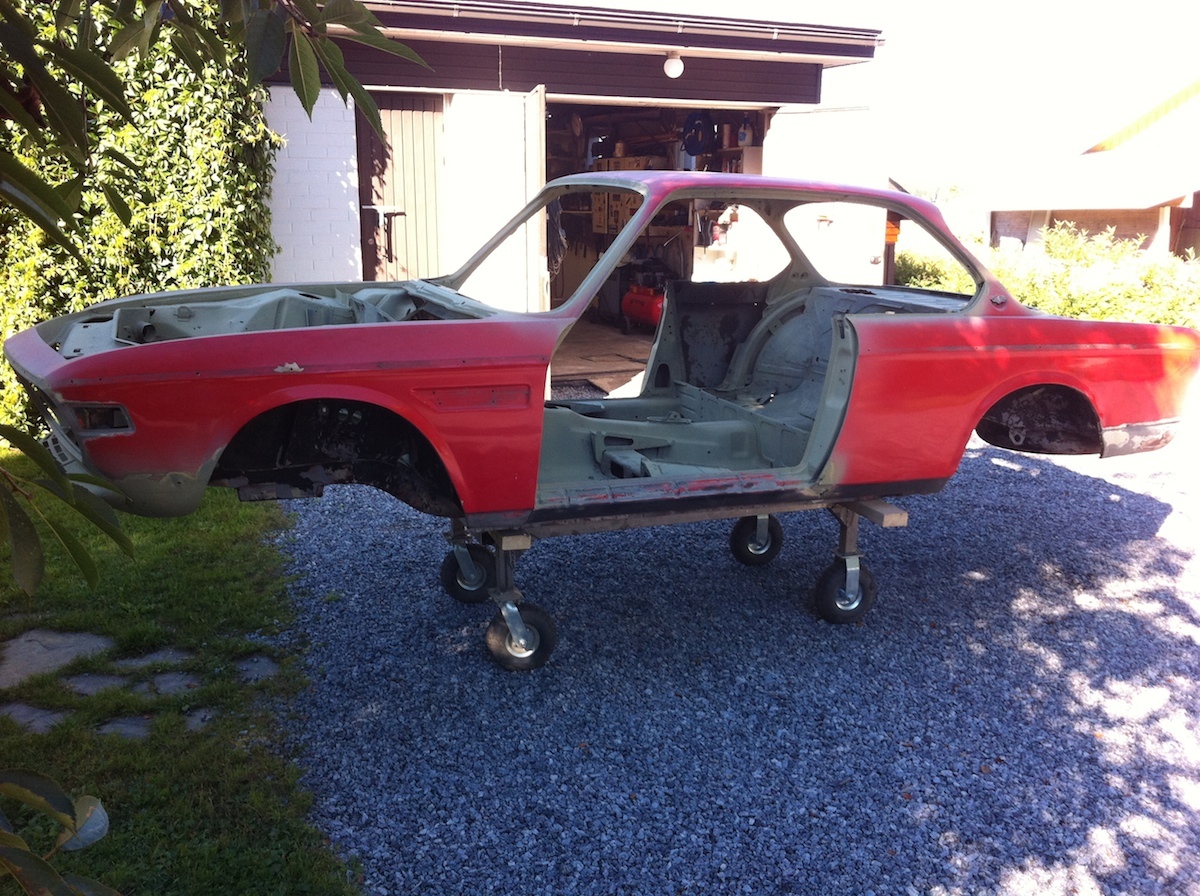 Started to mediablast some of the pieces that were not too far gone.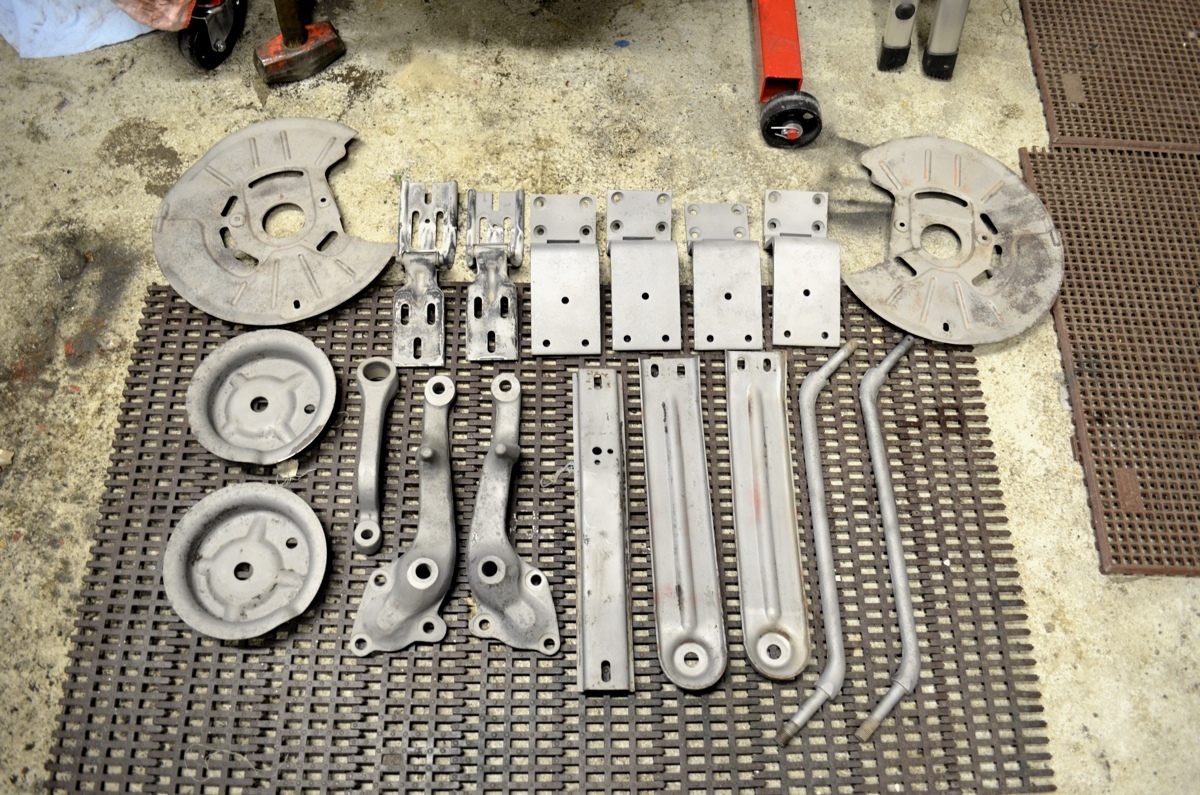 Rear subframe blasted and with wash-primer on.
Front subframe and shocktowers: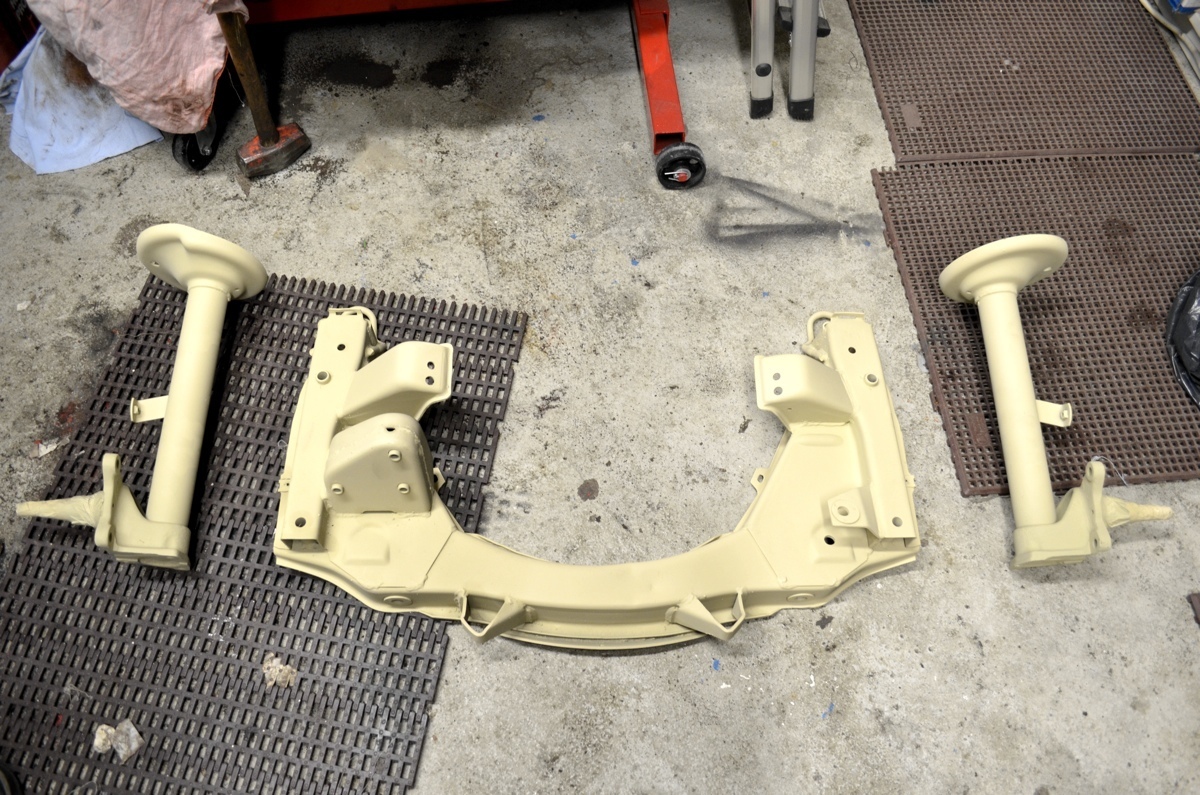 Like new again after some work and paint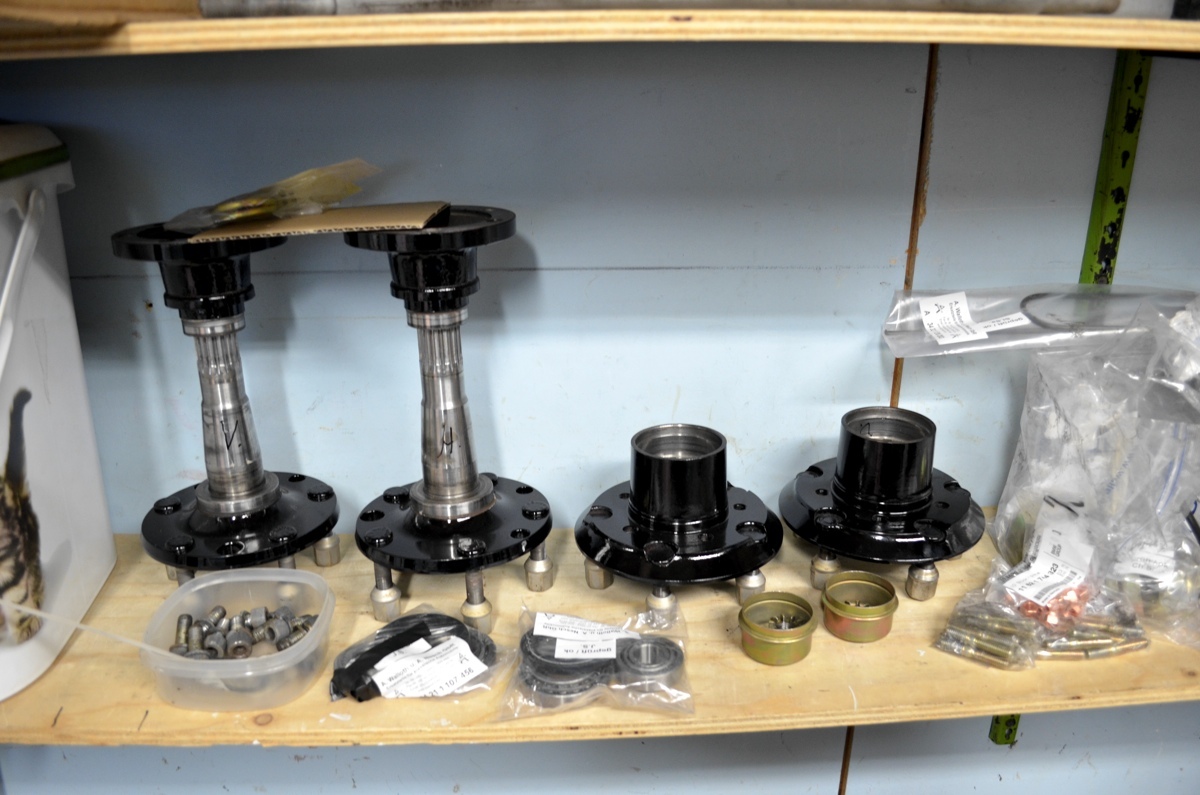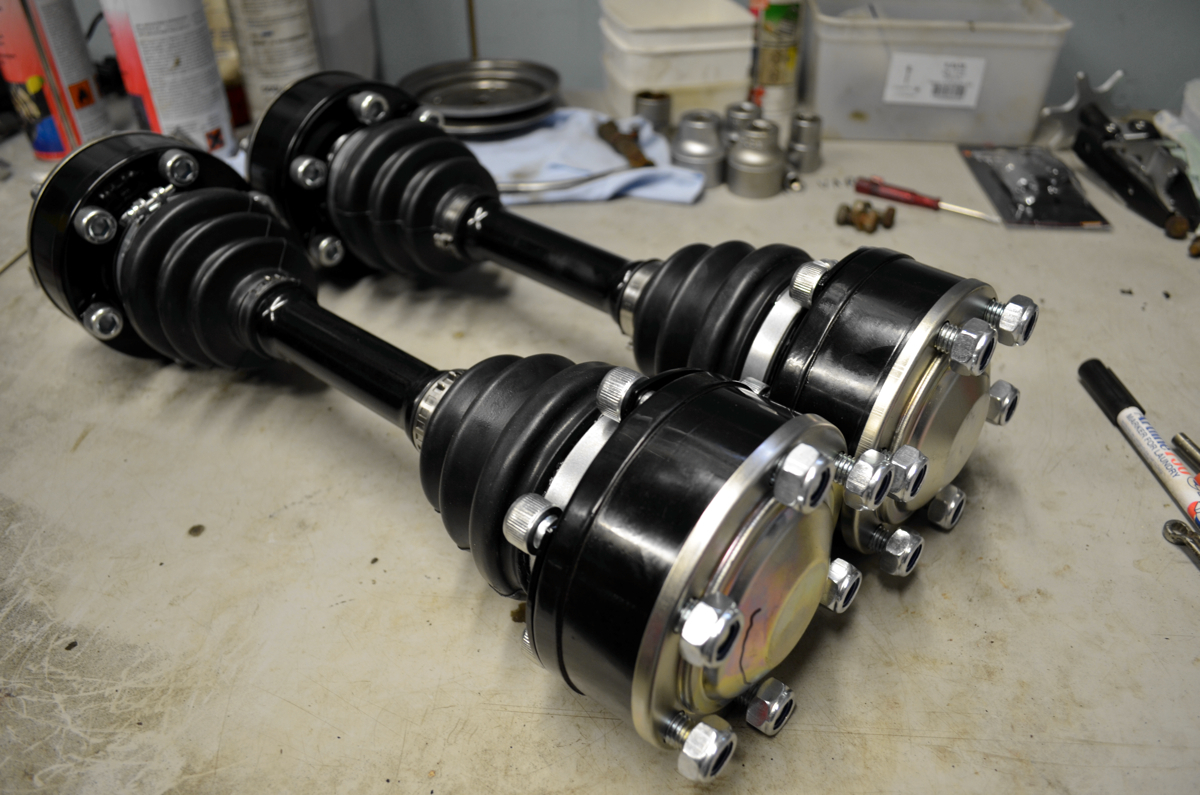 Refurbished brake calipers, new pistons and seals.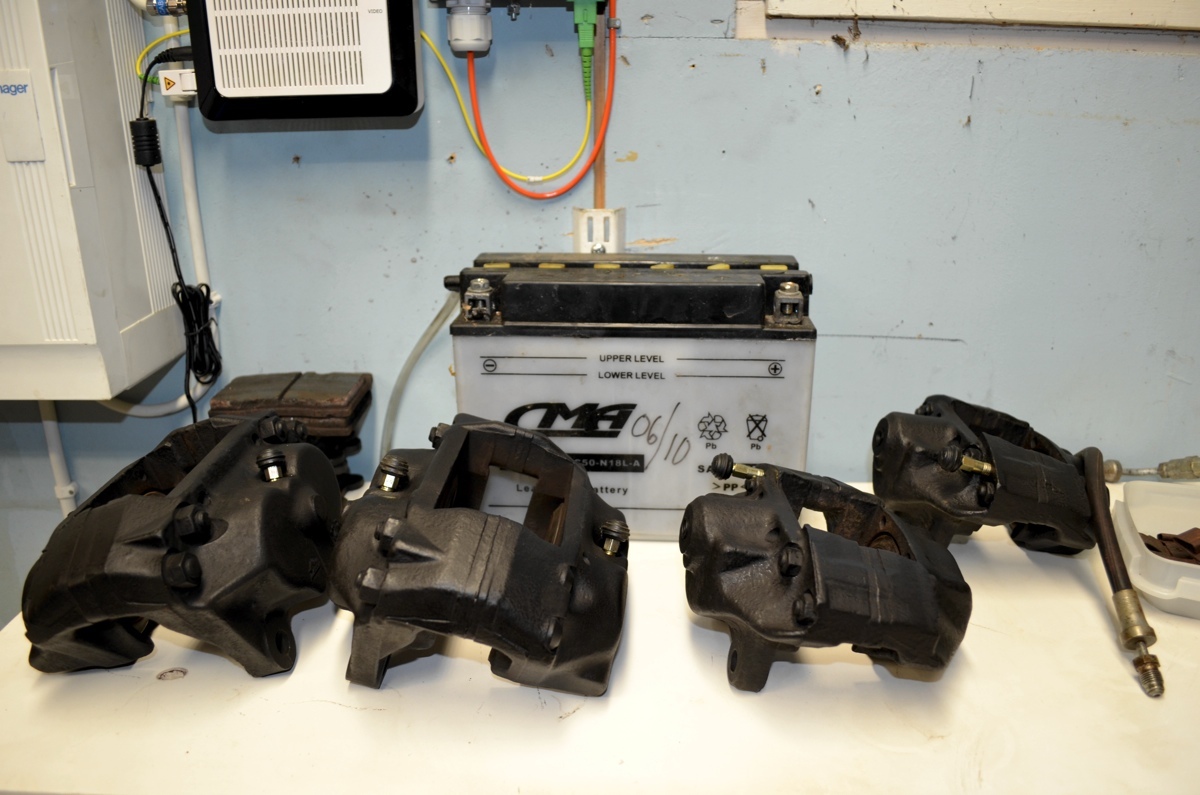 Dismantled powersteering box, replacing old worn seals.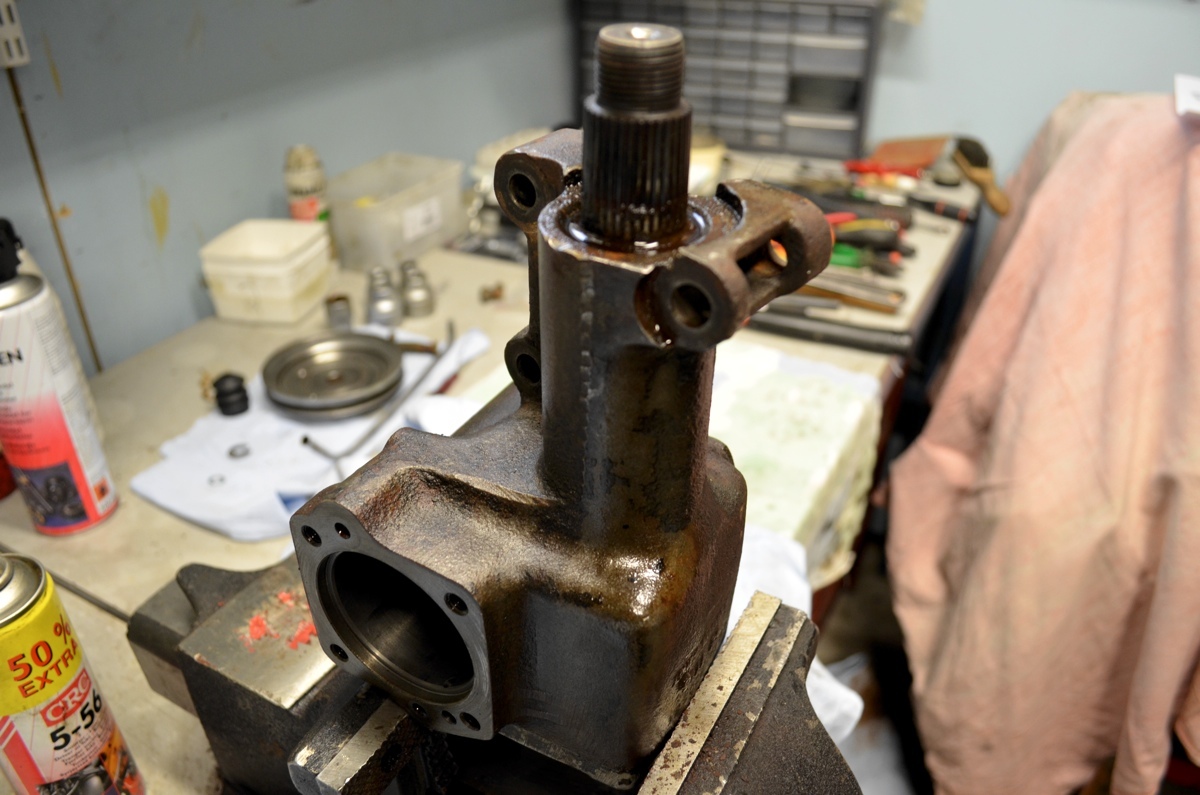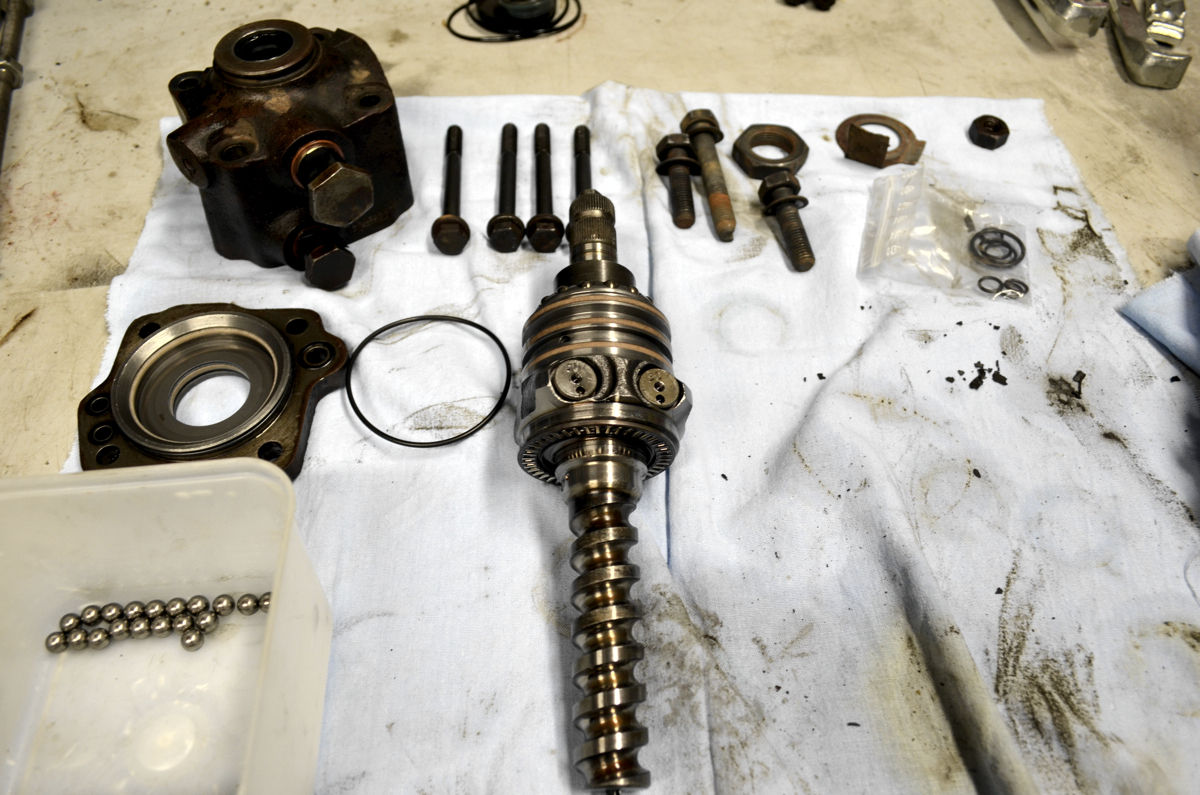 Parts beeing prepped for paint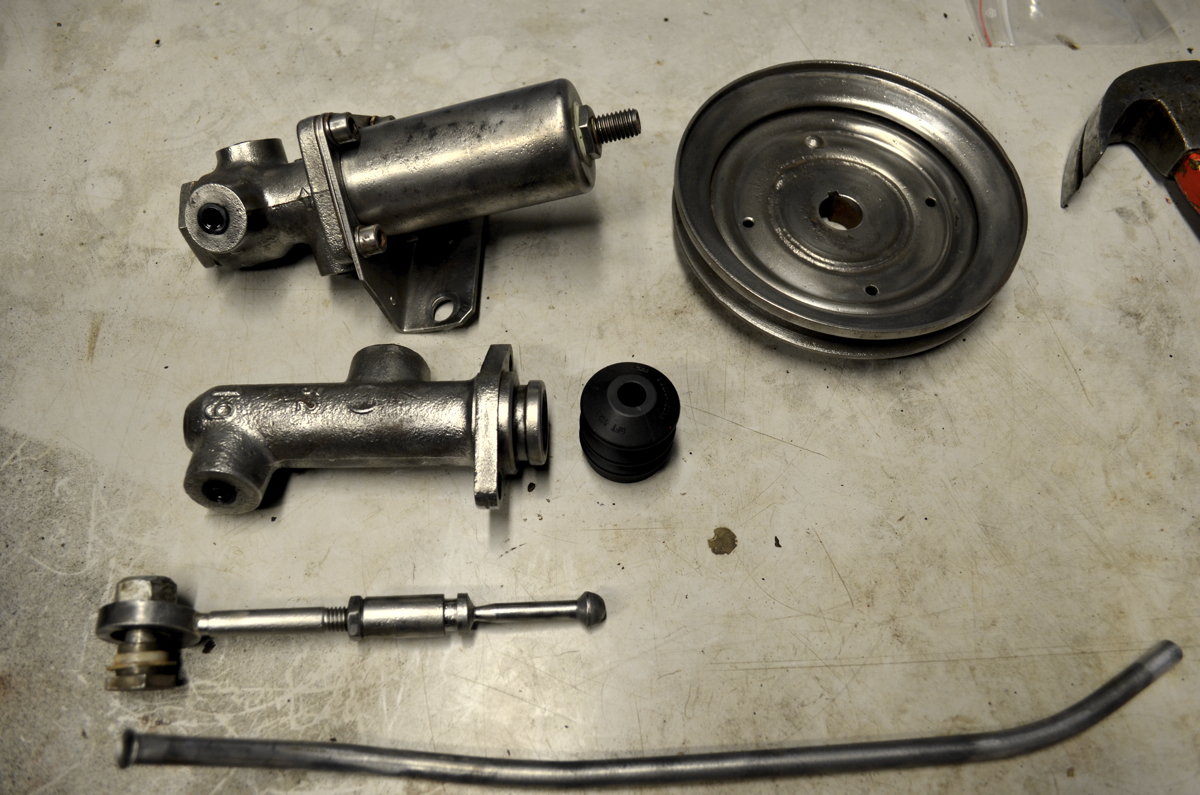 Epoxy primed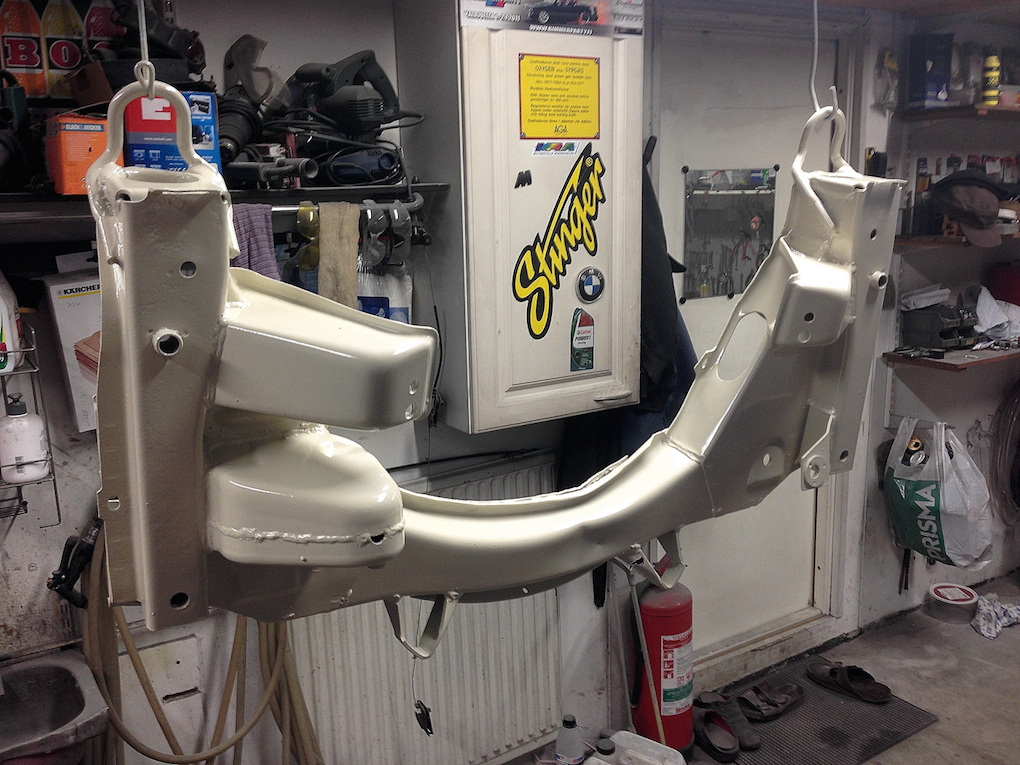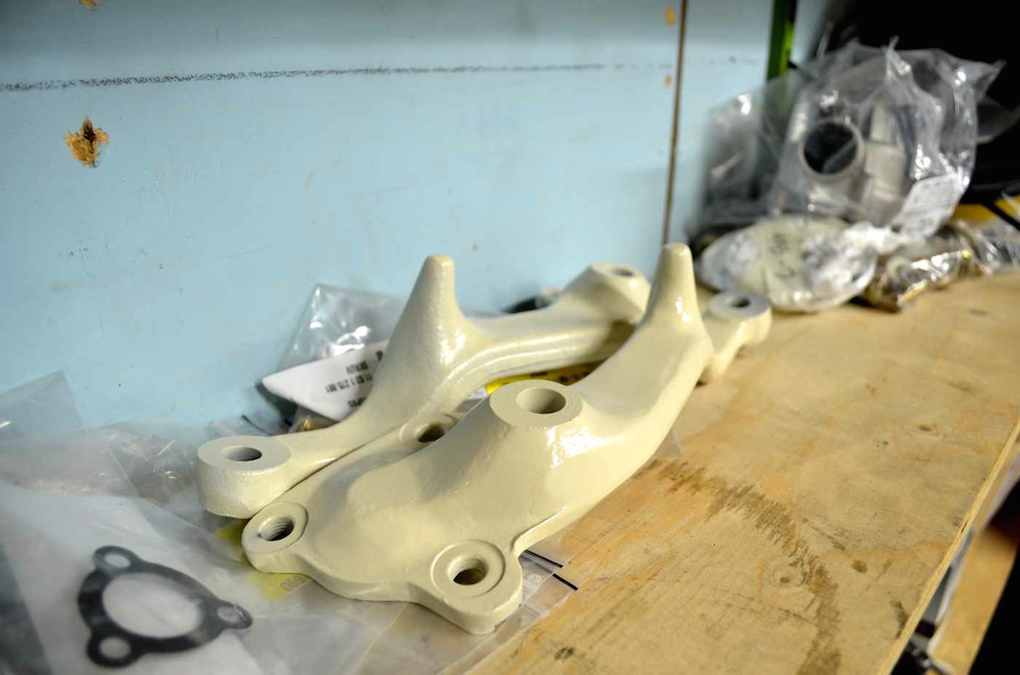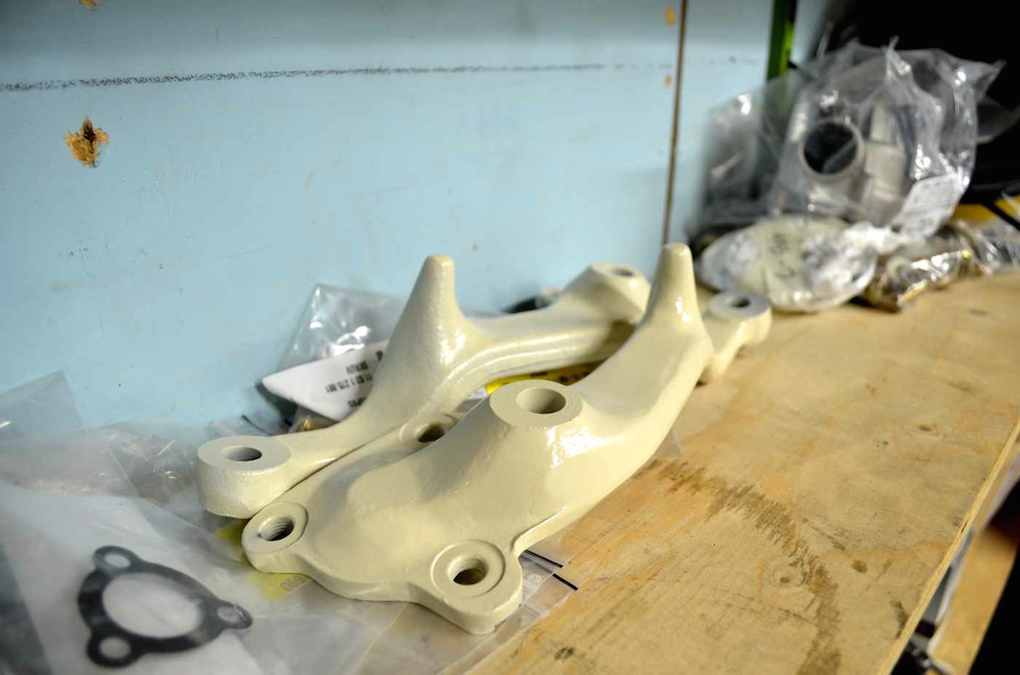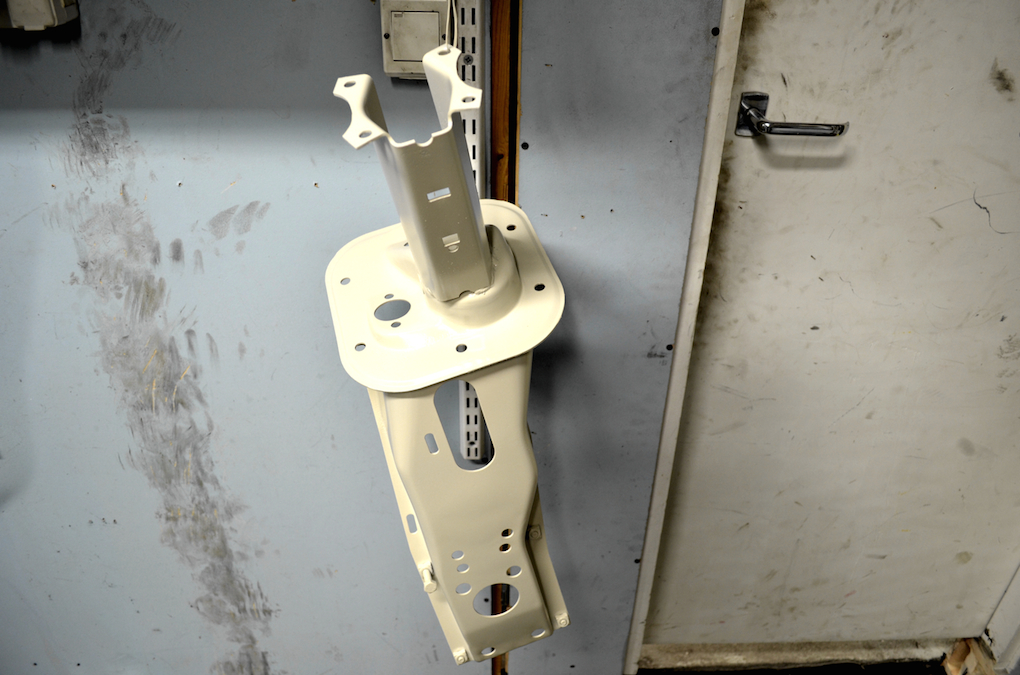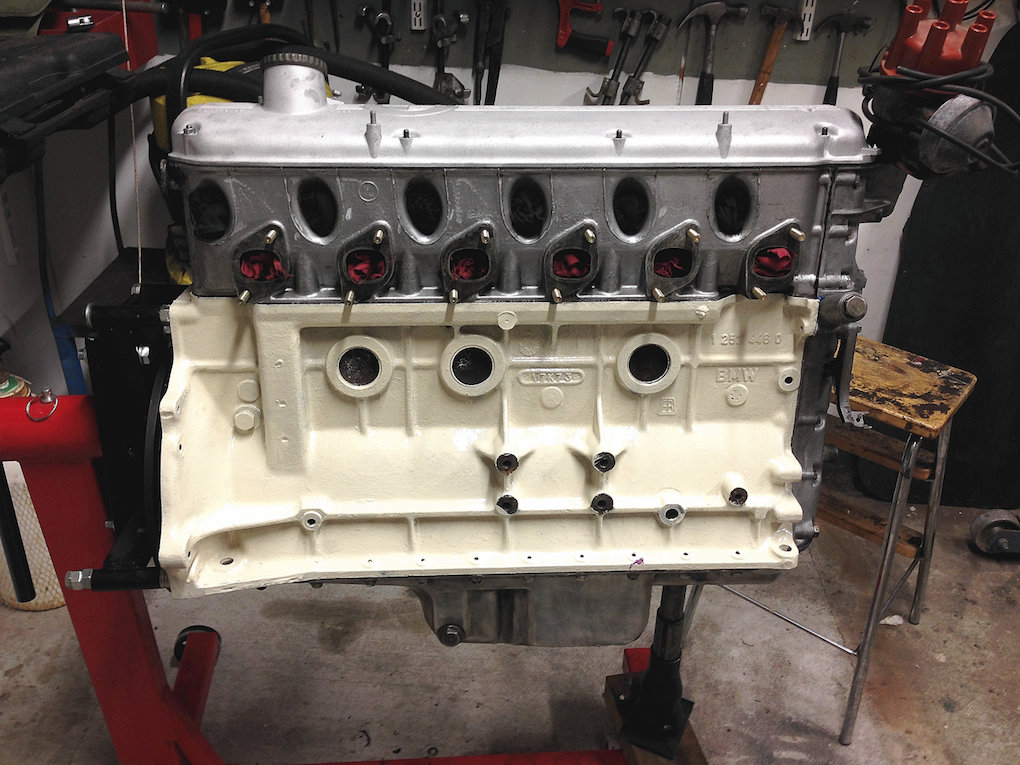 Alot of parts beeing searched for and bought, here is a small sight of that.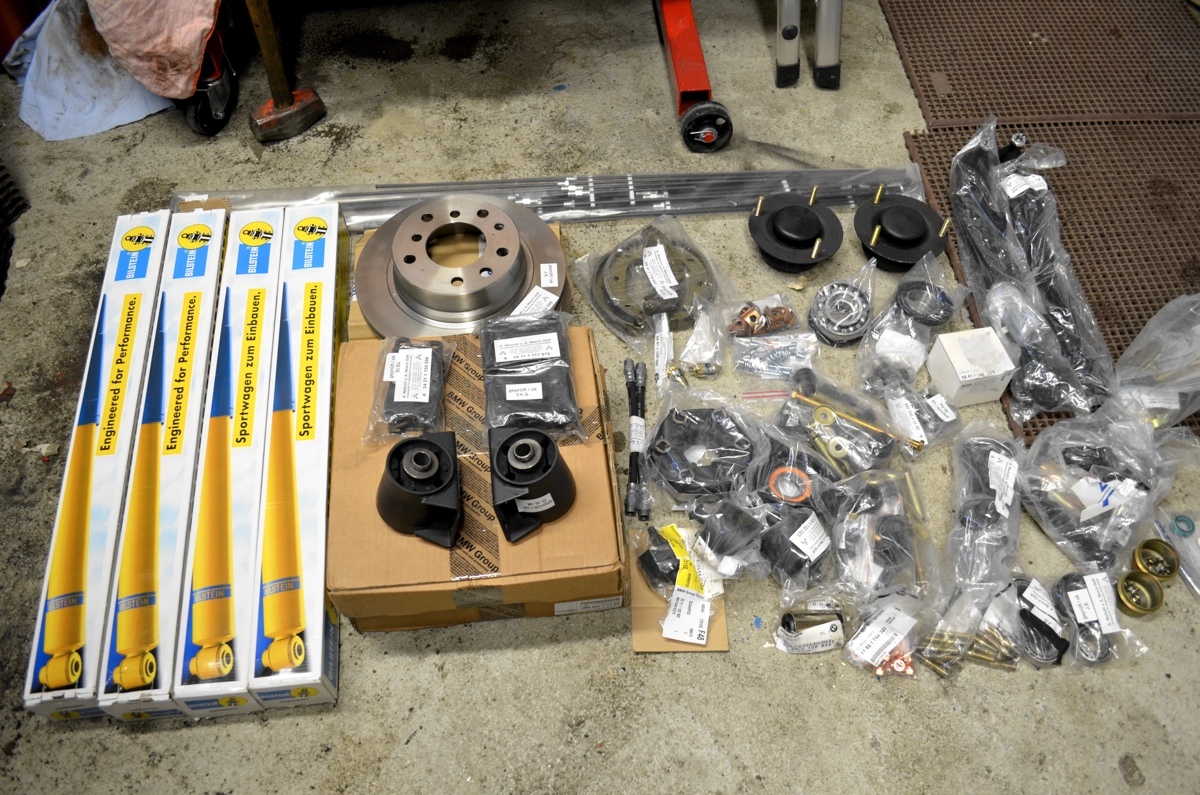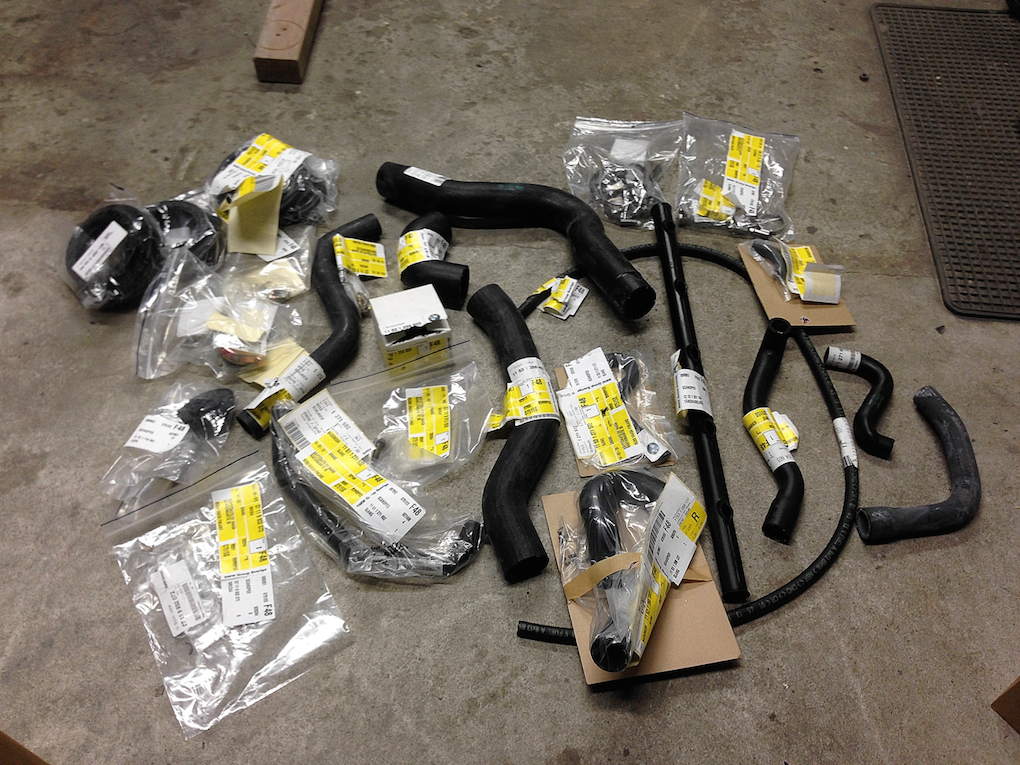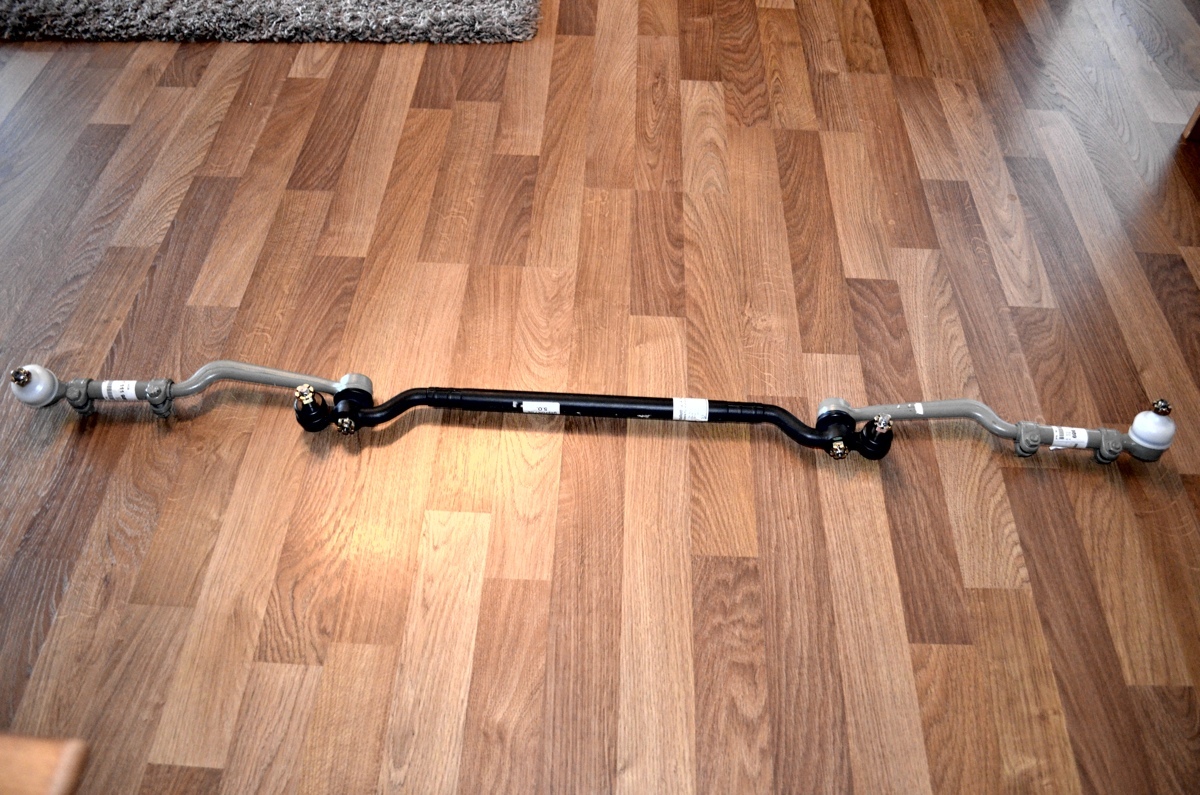 New sheetmetal: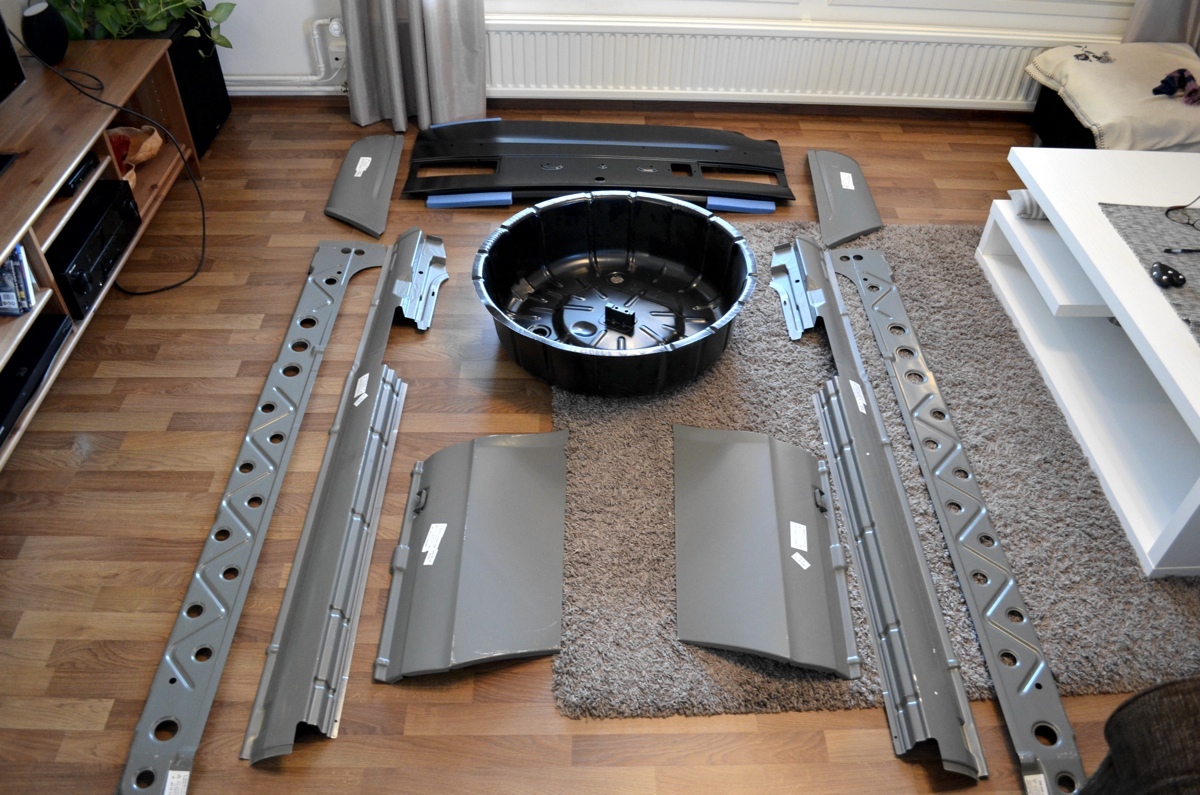 Stainless exhaustsystem: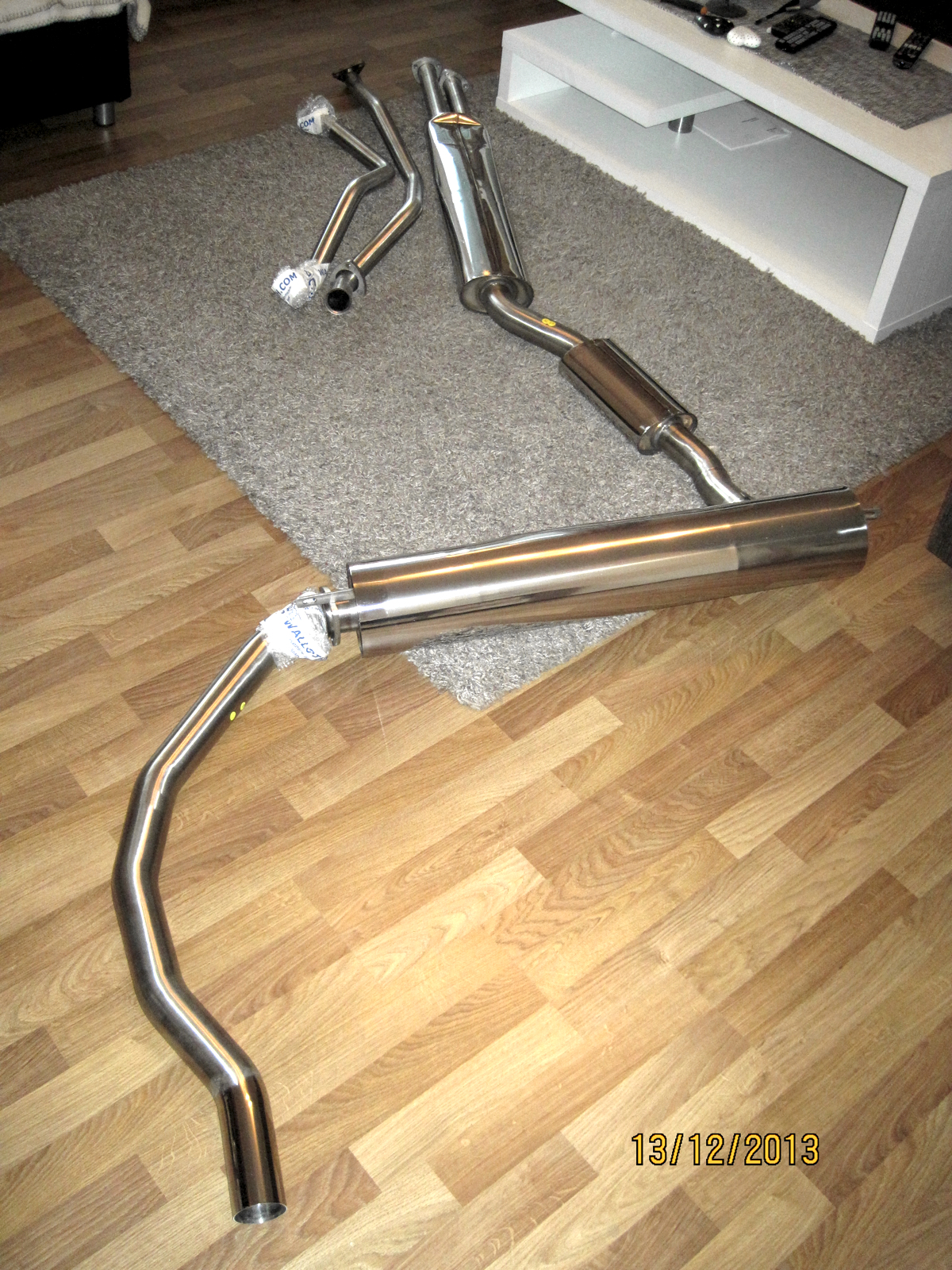 Blasted and heat-painted manifolds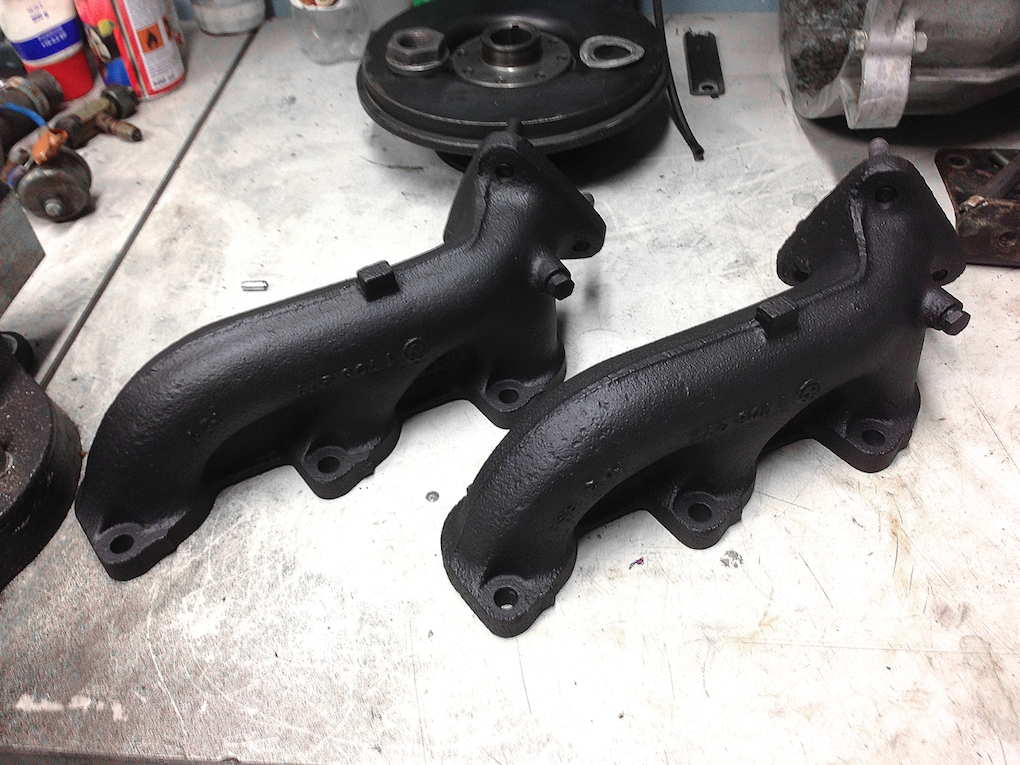 The gearbox looked a bit sad, so I washed it.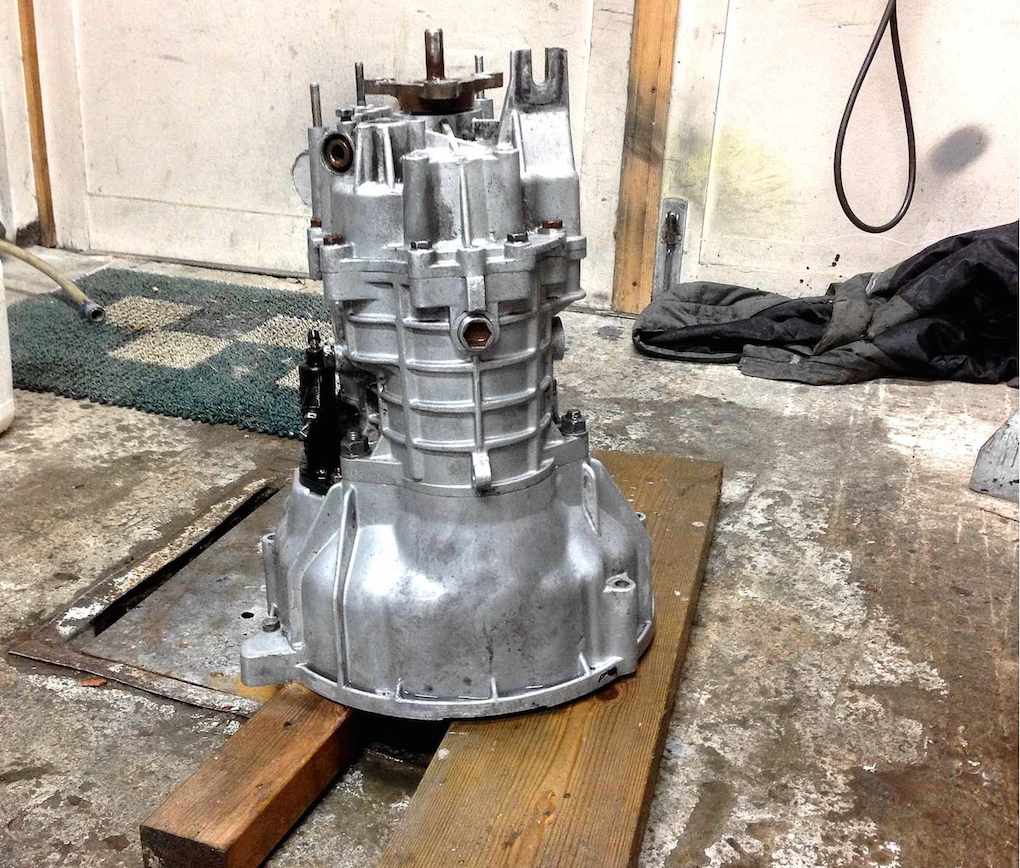 Mediablasted intake and misc. Really bad pictures.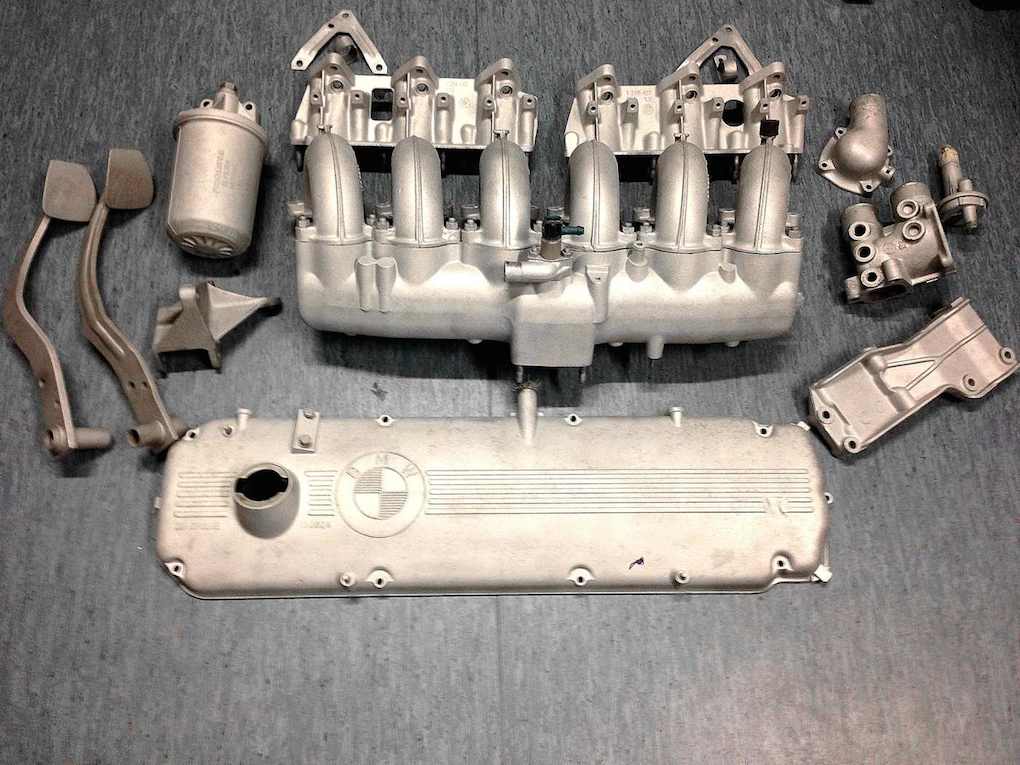 Black topcoat and new freeze-plugs
More painting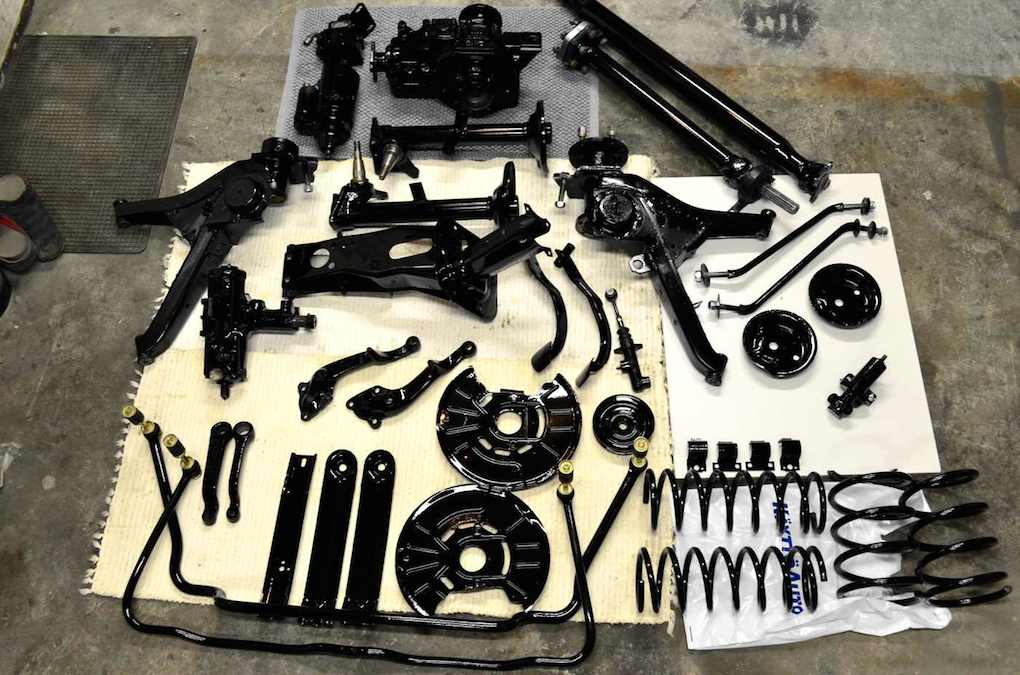 Everything will be new in the front and rear subframes, bushings, bolts, brakelines, hand-brake wires and so on.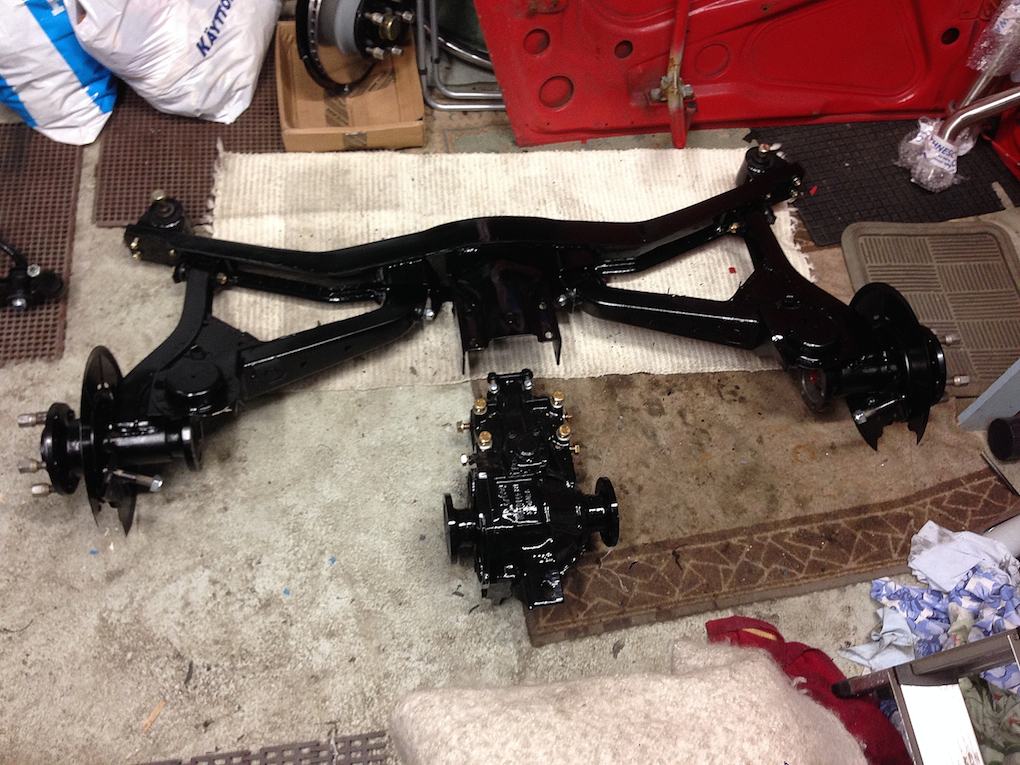 Ready to be put back on the car:
Engine pretty much done to put back in the car:
Heaterbox opened and refurbished: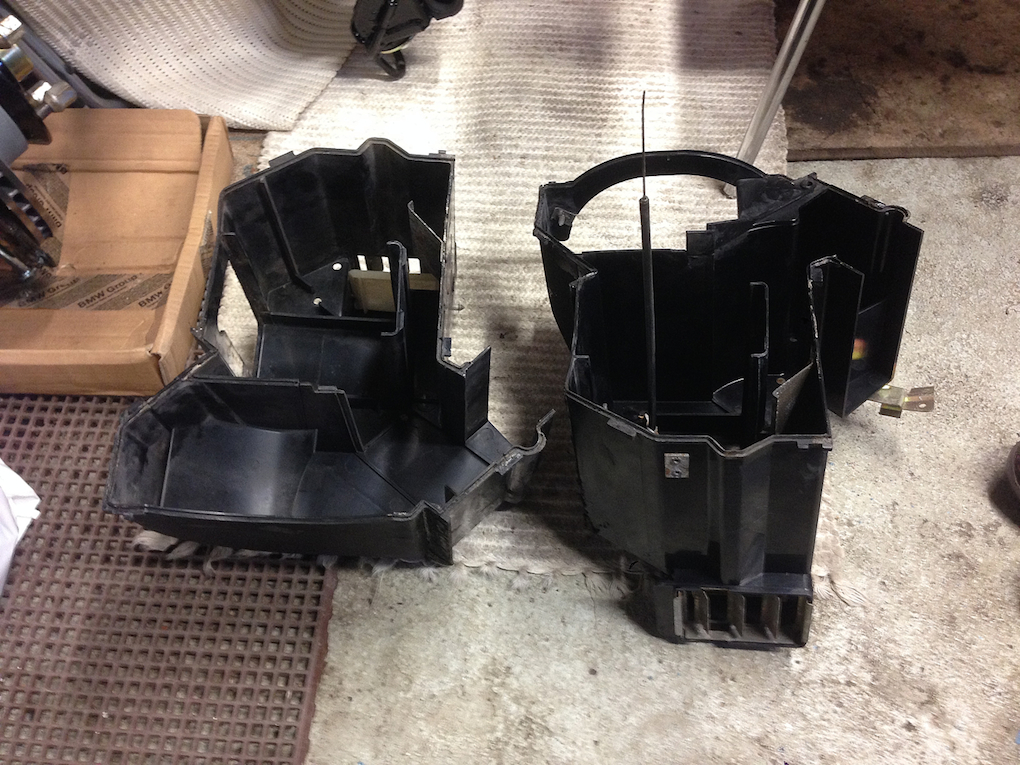 The heater core was leaking a bit, but got it welded and painted:
Last edited: