Well-Known Member
Site Donor $$
Messages

473
Reaction score

605
Location
I was recently investigating why my headlamp stalk was so close to the rim of my recently installed Petri 380mm steering wheel. I had initially thought it was because I was using a 2002 hub, rather than an E9 hub, although the 6mm difference between the two didn't explain how close my headlamp stalk was to the wheel rim. Eventually someone at e9coupe.com recognized that my headlamp stalk was not an E9 component and most likely from some other BMW. Accordingly, the search is on for a correct (shorter) replacement headlamp stalk.
I mention this only because while I was sitting in the car contemplating the headlamp stalk mystery, I noticed an old repair to the carpet in the driver's footwell. Truth be told, the repair was effectively hidden beneath my Cocomats, but I knew it was there, and it bothered me. I removed the offending piece of carpet, then began tugging away at the surrounding carpets, wondering what I'd find beneath. As a professional car restorer for the last 25 years, you'd think I'd know better. Anyway, the net result of me investigating my incorrect headlamp stalk was the purchase of a new carpet set from GAHH.
Having received the new carpets, I decided it would be unwise to install them without thoroughly investigating the condition of the sheet metal beneath, so I removed the seats and center console, and began pulling up all the insulation and sound deadening material. Although the main floors and inner rockers are actually in much better shape than I expected, the front floors are bad enough that I am just going to replace them. New floor panels are ordered and on way from Walloth & Nesch in Germany.
My incorrect (but perfectly functional) headlamp stalk has turned into something of a Pandora's Box!
I am actually really pleased that I decided to pull up the carpets. I no longer have to worry about what lurks beneath my sound deadening and carpeting. I was hoping not to be posting in the Projects and Restorations Forum, and yet here I am
Headlamp stalk, AKA Pandora's Box
Starting to remove all the carpeting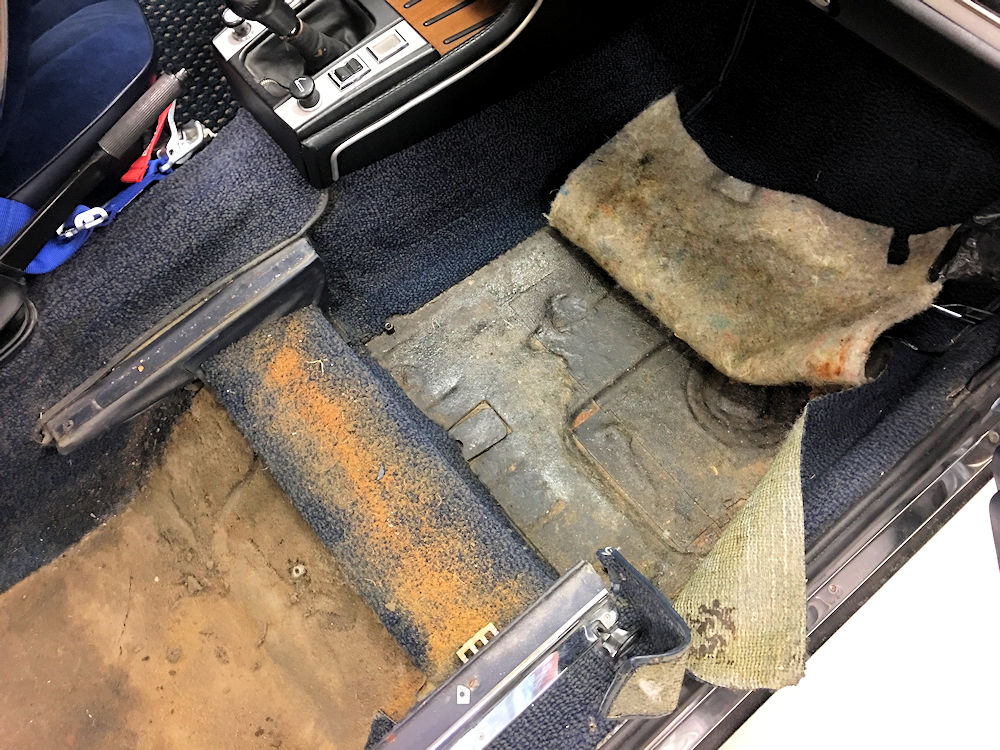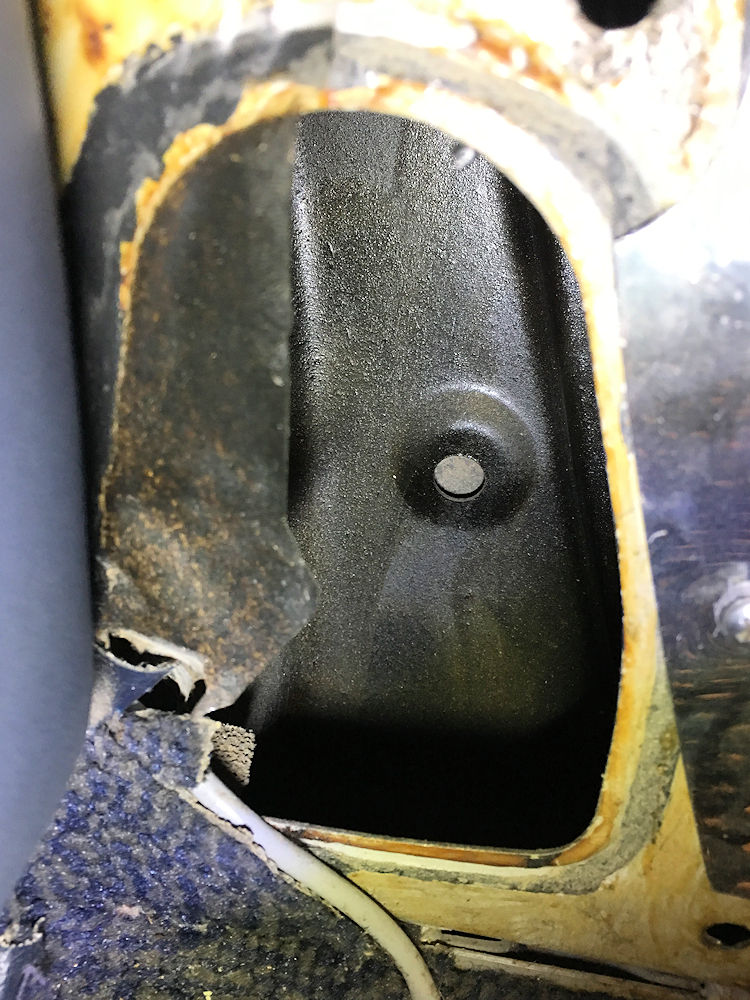 Peering into the inner rockers, everything was looking good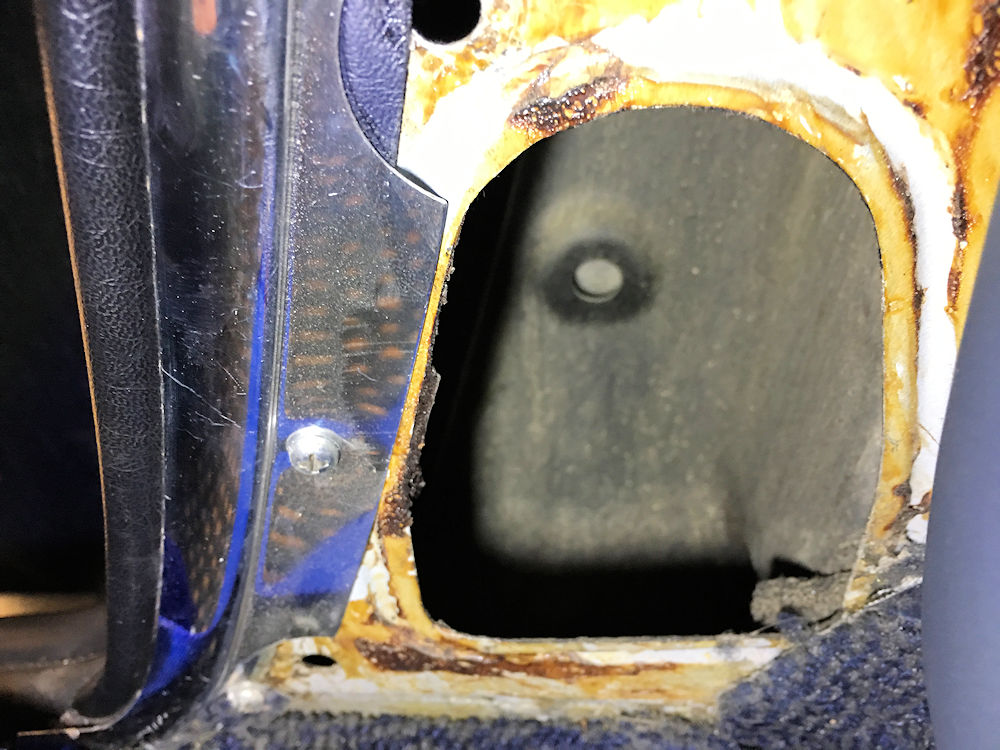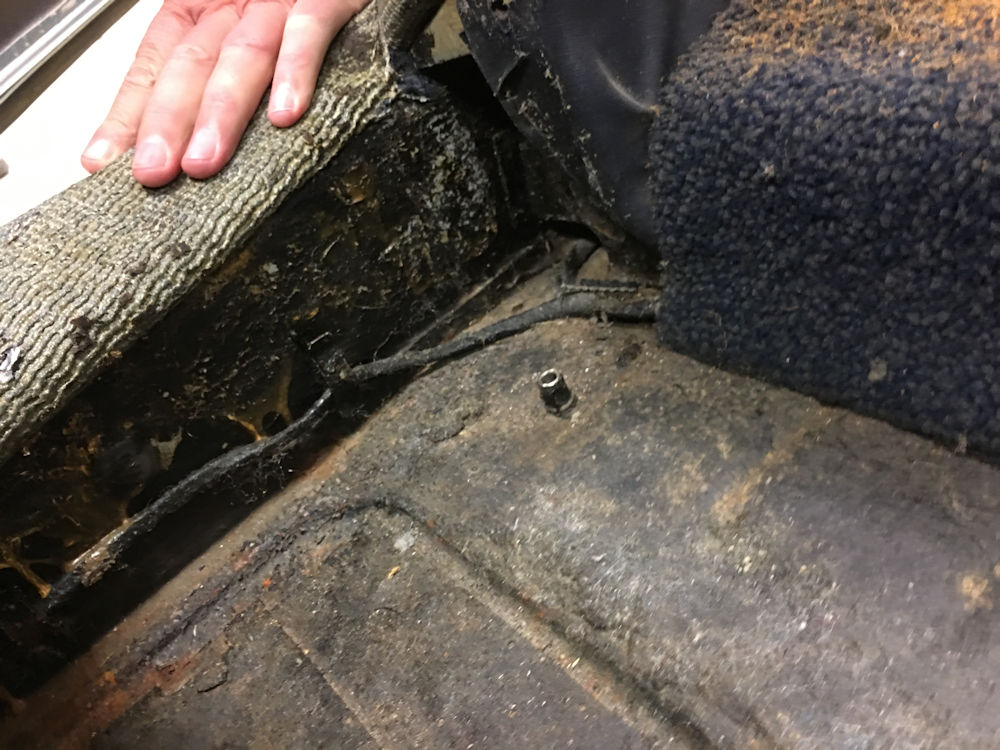 Main floors beneath the seats look pretty sound
Time to scrape up all the sound deadening and padding
New carpets will have to wait a while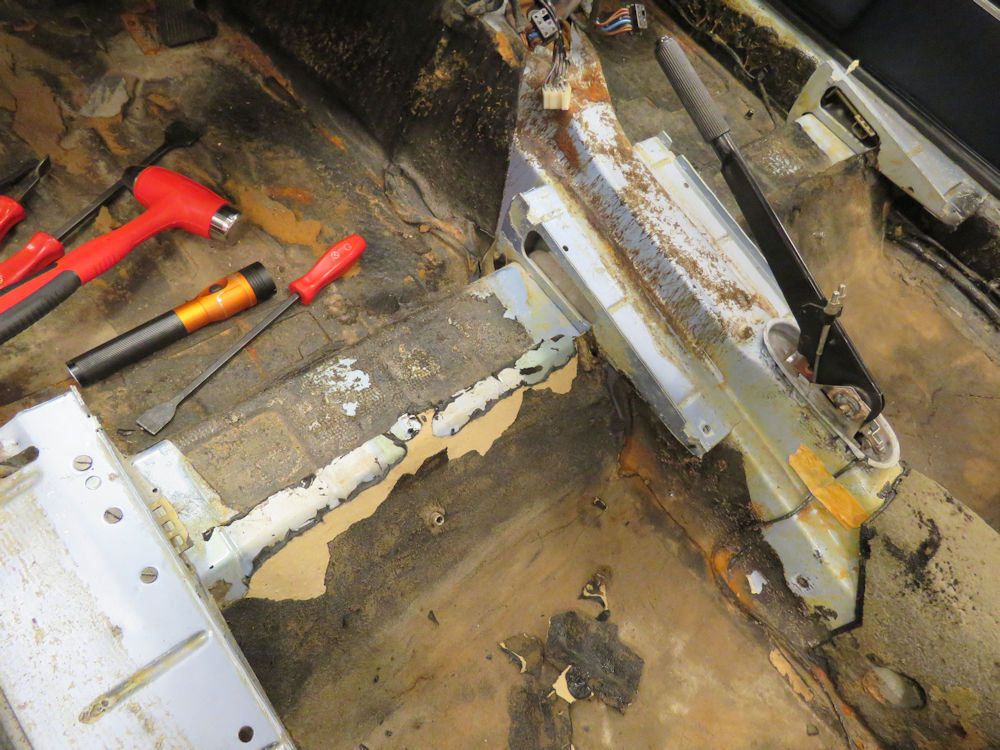 Still looking pretty good at this stage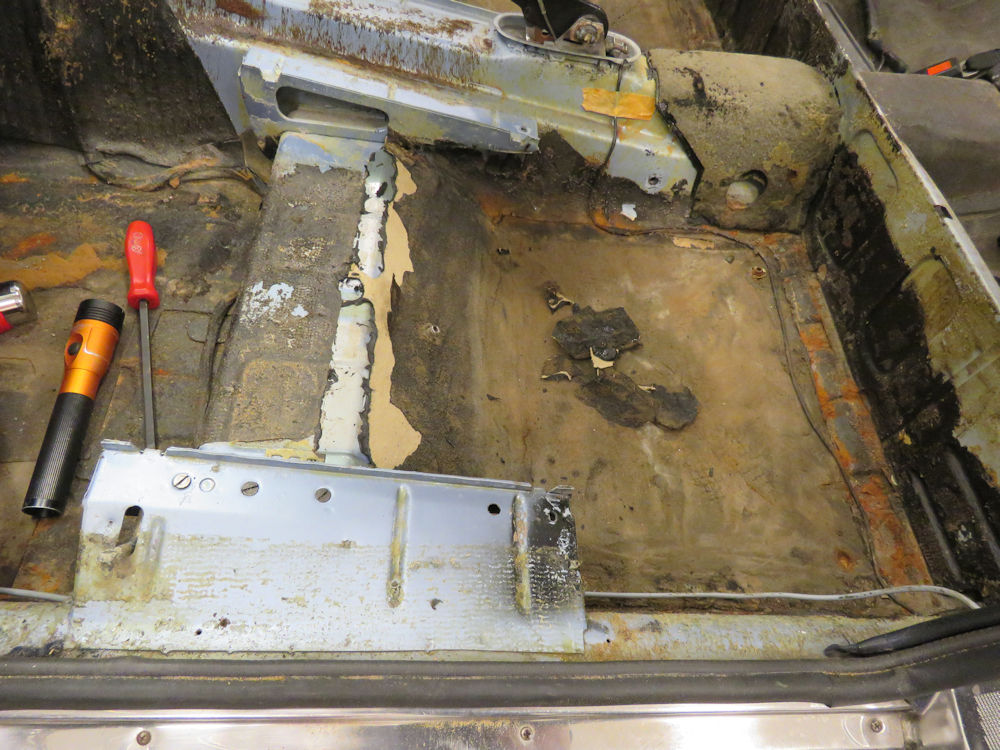 So far everything we found was just surface rust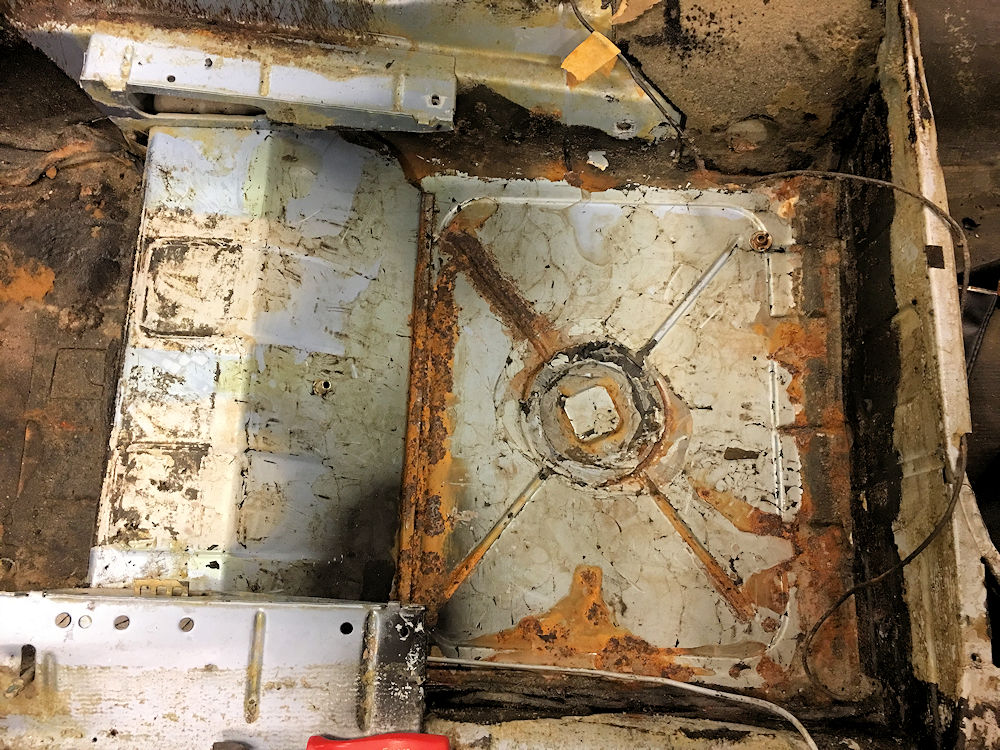 Main floors are better than they look in this photo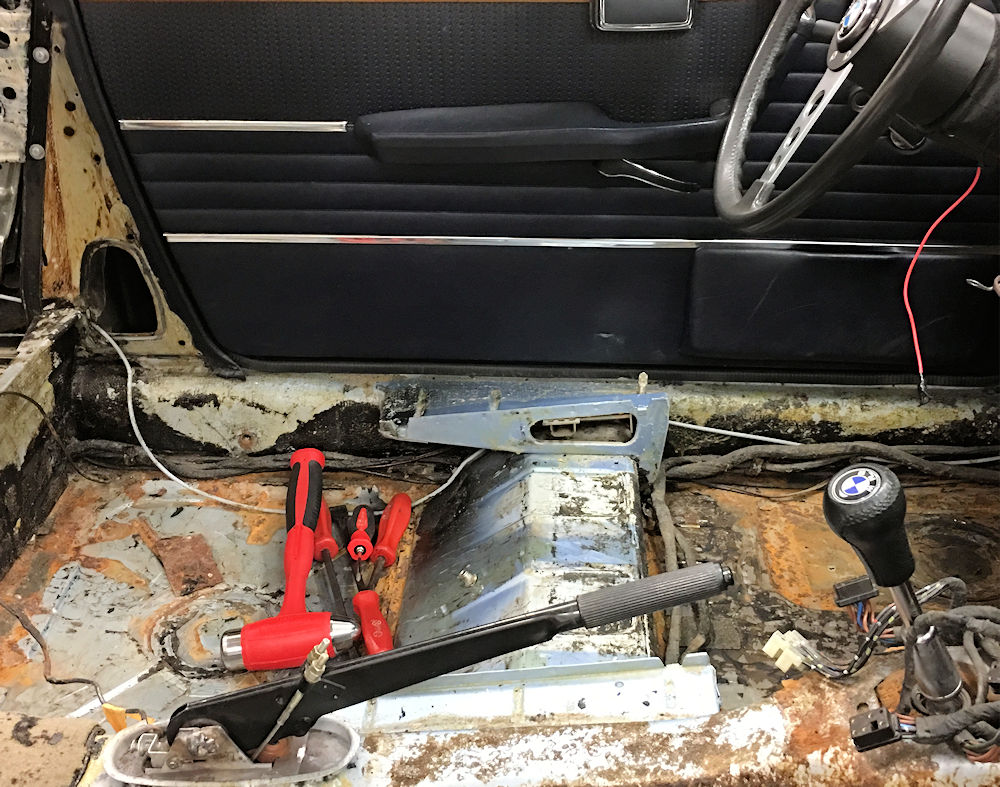 Inner rockers look totally sound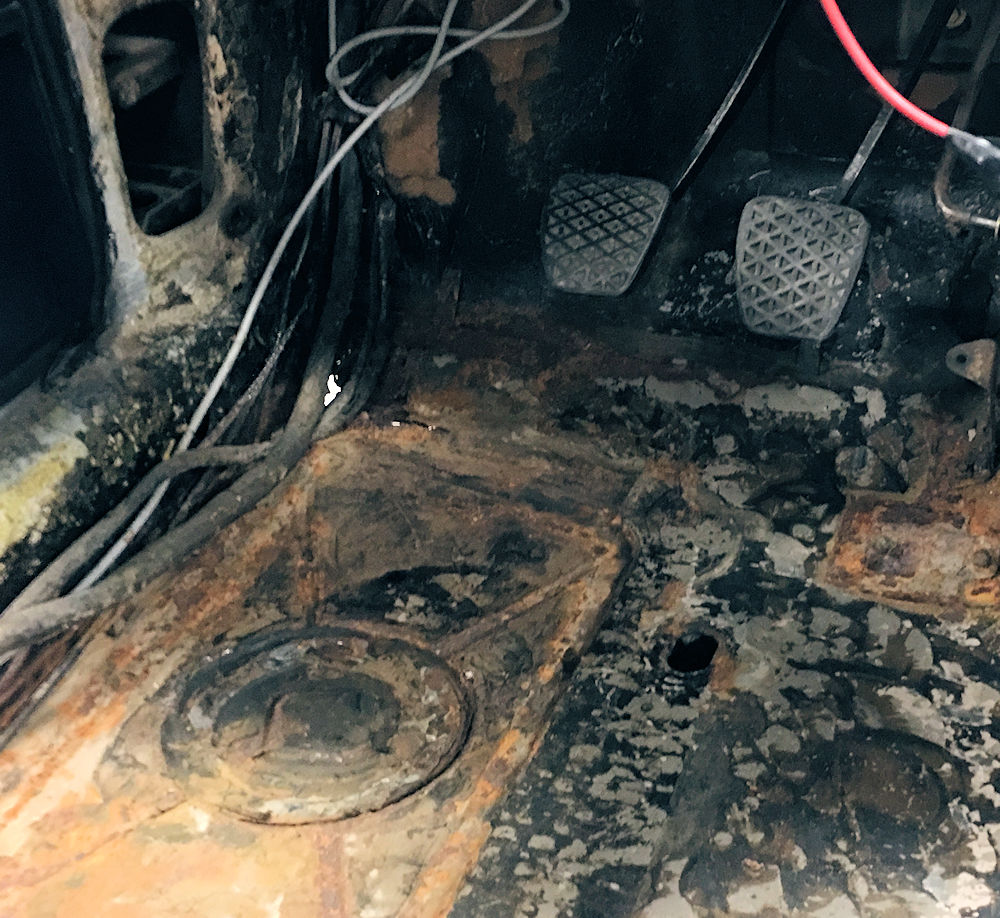 Front floors not so good :eek: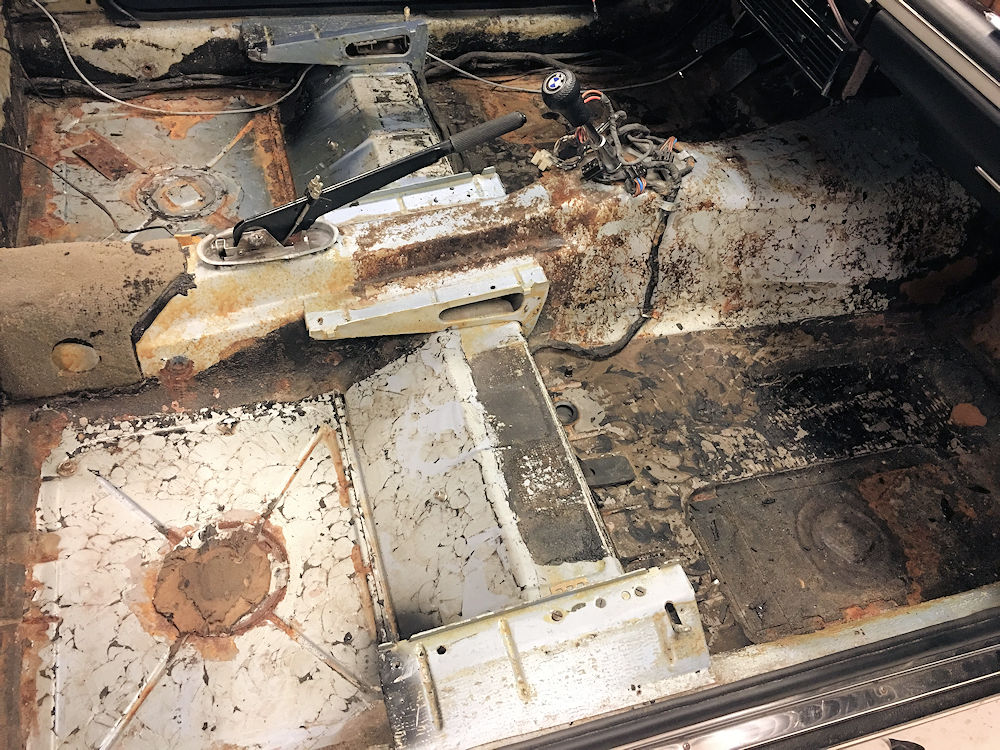 I decided to remove every last bit of insulation to make sure we catch everything
Last edited: