Messages

21
Reaction score

49
Who creates this back story? Was it the screenplay writers? Or did they give your company some creative licence to generate a character depth likely greater than the main protagonist? What a rich story.
Thanks, AK!
To answer your question, we decided to run with the scant brief provided by the producers and expand it a bunch. While on the one hand that helped to secure their confidence as a customer ('under promise, over deliver'); more importantly our car's fulsome storyline provided
us
with much needed direction on the build concept. Our goal was to create a car that, while it never existed, was nevertheless completely believable by the audience – and in particular, BMW enthusiasts. We hoped that after seeing and hearing on-screen some of its build details and fictional history, these people might just find themselves 'recalling' something about this rare 6.0 CSR. (Indeed, it's been satisfying to have several hardcore Bimmer fans visit our shop, study the CSR, and opine that, "...
oh yeah, I think I remember reading about this car.
"
Of course, the more realistic the detail, the more believable the fiction. We even went so far as to create for the producers an FIA-style
Historic Technical Passport
that 'documented' the CSR's brief race history (please see
'anal retentive'
in the
Diagnostic & Statistical Manual of Mental Disorders
). Crazy? Sure, but its emblematic of how we build our projects and why folks like Bobby Rahal have commissioned cars from
Pathfinder Motorsports
.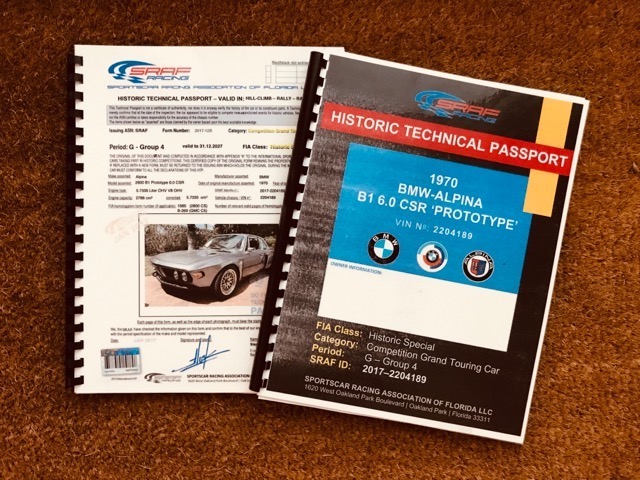 "Your Honor, we present exhibits 1 and 2 as evidence in this insanity hearing."
Last edited: