Well-Known Member
Site Donor $
Messages

214
Reaction score

288
Location
Despite being an original blue plate California car, my 73 has some rust. I knew the spare tire well and the right rear pan were rusty so I bought a replacement right-rear floorpan panel from Mike P. but after lifting the carpet I find it is worse that I anticipated. While the pans under the rear seats are bone dry, the rust extends up to where the floor pan connects to those pans (item #1 in the W&N diagram at
https://www.wallothnesch.com/en/karosserie-blechteile/bmw-2-5-cs-3-0-csl-e9/katalogbild-41-05.html
which doesn't seem to be available), giving me nothing to weld to. It looks like the original floor pan curved up but the replacement pan is flat. Seems like a hard part to fabricate as it has a curve and a number of indentations. Any thoughts?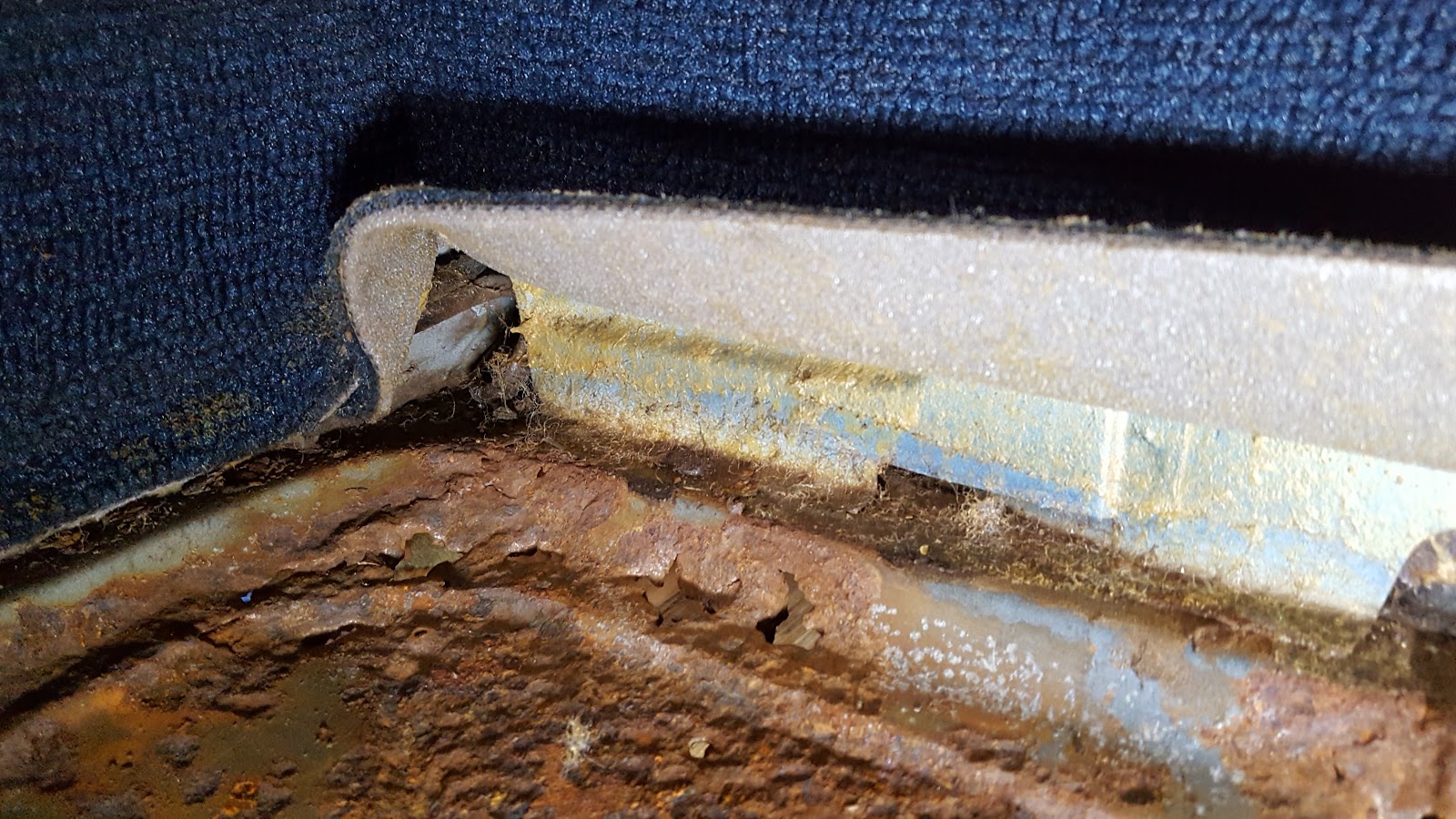 Thankfully, the rear seat portion and rear subframe mount area are pristine.
When I bought the car I didn't realize it had any rust in the front pan but after really getting under there I found that the A/C condensation and exhaust heat caused a hole above the exhaust. Seemed workable. Then I removed the carpet and found a big hole around the plug above the frame rail that was not visible from below. Annoyingly, also a small hole up higher near the tunnel, probably above where a floor pan patch panel will reach. Surprisingly, the rest of the floor pan is bone dry, including the lowest part where the big circular drain plug resides. No real question there, just more work. Sigh.