Messages

29
Reaction score

11
Location
the unthinkable happened!
Been awhile since I've posted, Years in fact but i figured I'd share by anxiety
with fellow enthusiasts. Don't worry though I'm determined this story will have a happy ending. Last week I was waiting at a red light at a busy intersection in Vancouver, light turns green and I start inching forward. Before i know it i feel a soft nudge/knock from behind. I moved forward a couple more feet before i even realized i was hit and get out of the vehicle. I turn to my left as im in the right hand lane and see this international cube trucks tire turned right three feet into my lane. I see the smashed LH rear marker lens on the ground and then look up and see my drivers side rear quarter panel, tire mark imprinted and a dent the shape of a foot ball...................
. If you happen to be on the corner of Broadway and Kingsway August 15th in Vancouver you would have seen a very irate man going on a strongly worded tangent in the middle of the intersection. Screaming "
do you know what you just hit?!"
Anyway I calmed myself down and luckily the truck driver didn't take off and now im going through the insurance process. Any pointers before I visit the appraiser?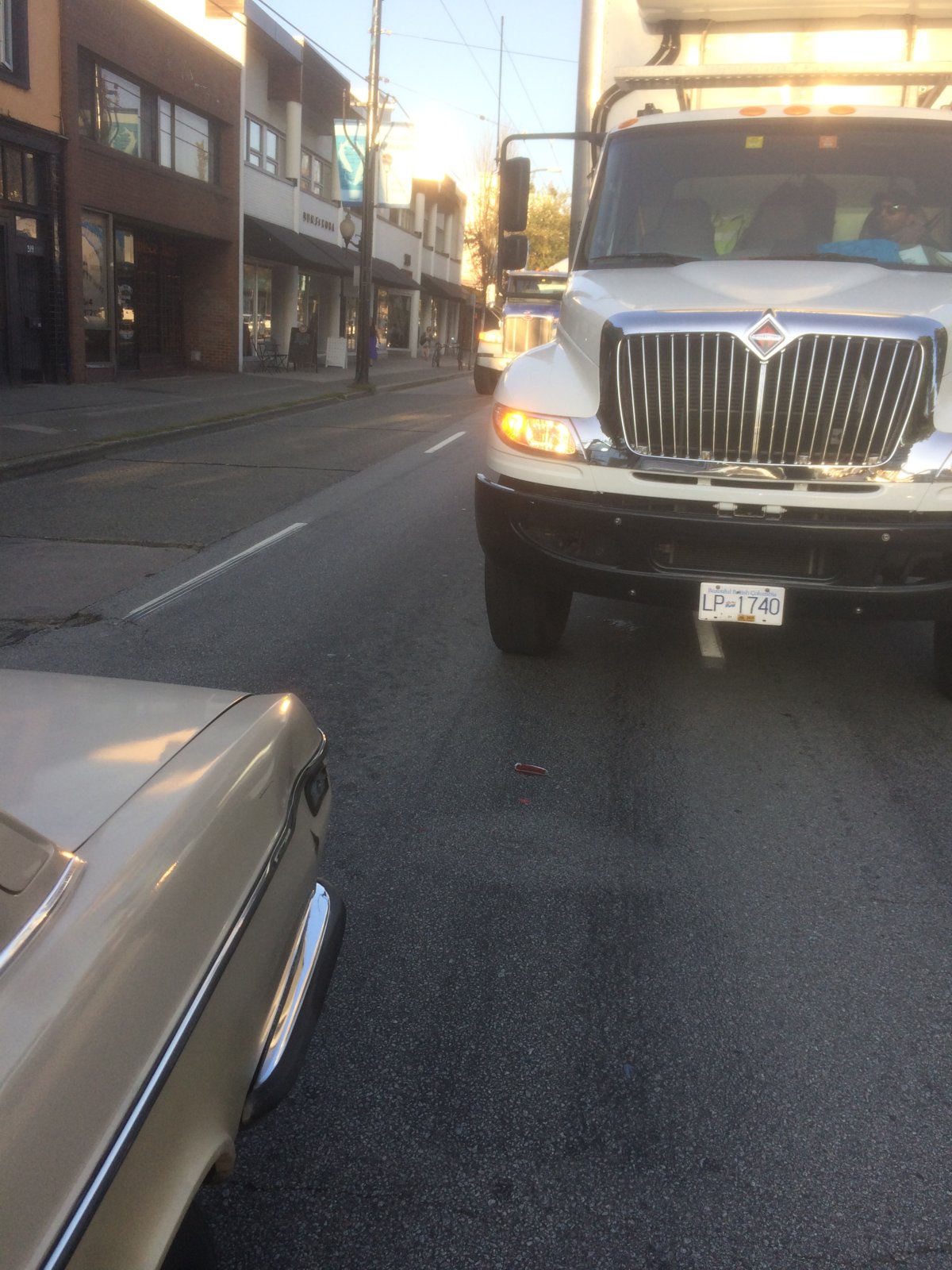 Last edited: