Well-Known Member
Site Donor $
Site Donor $$
Messages

2,684
Reaction score

942
Location
In another post, Chris asked:
It would be good if you posted pics of the 74 relays like I did so we know the locations as well.
Since I am trying to make sense of my electrics as well, I thought I would take a few pics and trying to correspond them with the diagram. Again, this is 74 only as the previous years have several differences. Also, mine started life as an automatic so that will come into play as well.
Engine bay above the battery from left to right as seen from the motor:
The leftmost pic is a relay that is "hanging" there and was not secured anywhere when I got the car. It is possibly the automatic choke relay (117 on diagram)
The we have the group of 3 attached to the inner fender.
The left one is the fog lights which also affects the high beams (15 on diagram)
The middle one is Horn (16 on diagram)
The right one is for the AC fan (not on the diagram that I can see)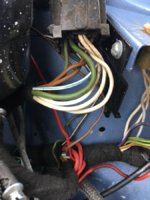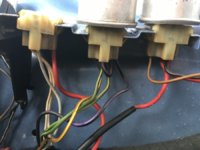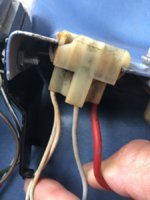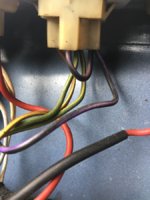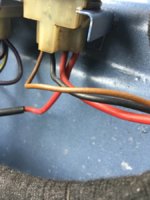 Last edited: