Messages

81
Reaction score

14
Location
Dave was asking about my front seat belt setup which I happened to mention in a parts post, so I thought perhaps I should post details.
As background, this was not my idea. I copied it from Paul Cain's set up. Also this is not original. However, I was looking for a comfortable, safe three point set up when I restored my coupe. I tried the various late model setups first and found them lacking. While I think it a quite safe, I can't vouch for this.
I will post his is parts so I can explain the pictures as I go. The setup consists of an adjustable top loop that bolts to the roof. And a lower loop that connects to the top loop through a metal ring and is fastened to the coupe side rail seat belt bolt mounting on one end and connects to a retractor buried in the B pillar stub behind the trim panel in front of the lower rear seat. The lower loop slides through the ring when extended to fasten around your waist.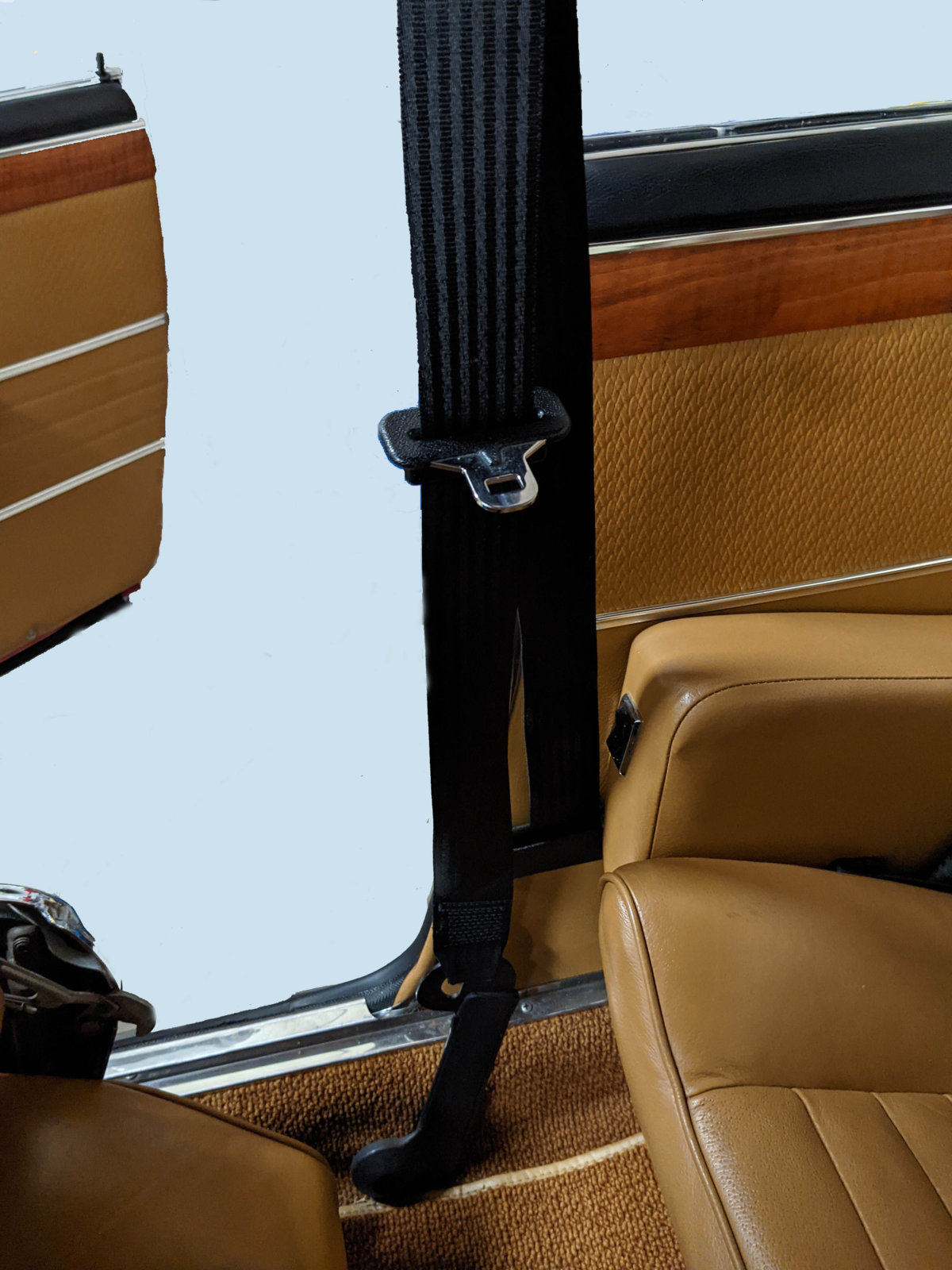 Last edited: