Well-Known Member
Site Donor
Messages

1,531
Reaction score

1,623
Location
There is a hunk of some sort of insulation glued to the inner "roof" of the AC intermediate piece...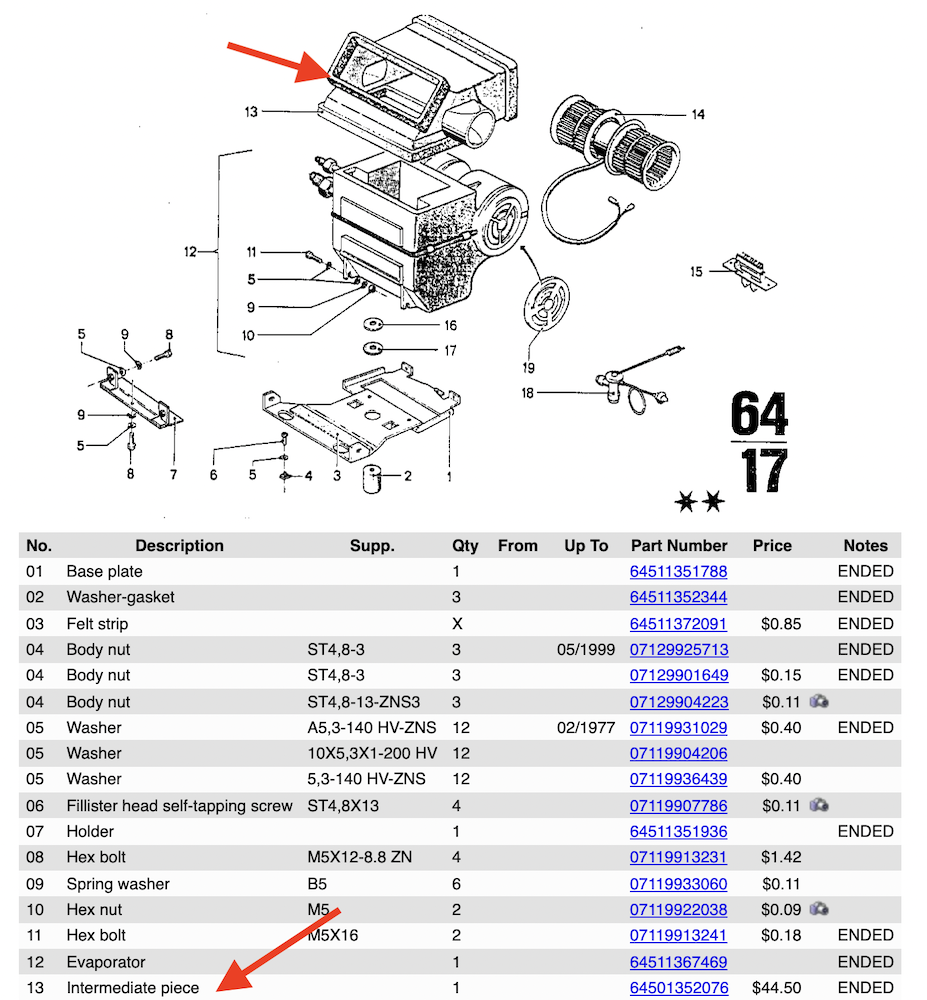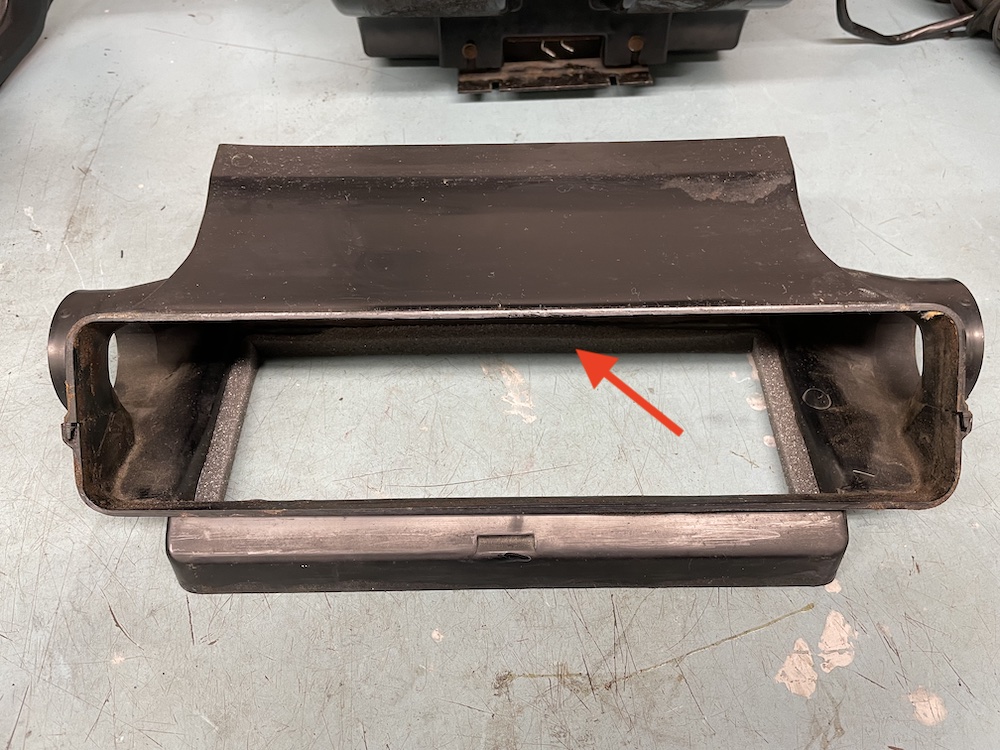 I've removed it since it is coming apart.
It is not shown separately from the intermediate piece in RealOEM. Maybe in the parts book?
Does anybody know what its purpose is and what material(s) would make a good substitute?