Messages

21
Reaction score

49
Greetings from Florida:
As a long-time BMW collector/driver, now with a restored, modified – and near-completed – E9, I'm delighted to become a member of the E9Coupe forum.
As background, I'm a partner in Pathfinder Motorsports here in Florida where we build and restore classic race and exotic cars. I'm pretty pumped about our latest car: a 1970 2800 CS. You can read the details on the BMW CS Registry. Controversial, to be sure, it's what is now called a 'RestoMod' and was built on spec for a movie studio. The script featured a retired SIS (MI-6) officer living in Europe who drove a "converted former BMW racecar."
Asked for a proposal, Pathfinder conceived of a fictional one-of-a-kind 1970 BMW Alpina E9 CSL 'Batmobile' with a prototype 'Gruppe 6' M534-derived V8 OHV engine. The studio enthusiastically agreed, asking only that the body not appear "overly race-like" – meaning no rear bat-wing. The premise of the car was that the movie's protagonist wanted a street car with racecar performance without undue attention(!). The remit also stipulated construction that ensured "stunt driver safety, very high-speeds, racecar handling – with maximum reliability and a minimum of service delays due to parts availability."
Pathfinder built the car after locating a 2800 CS with a solid body but a corroded frame and a trashed engine. All of the Alpina components had been stripped. Suffice it to say, the 2800 received a comprehensive rebuild with major modifications, including a race-grade chassis, engine, suspension, and FIA-specification roll cage. While the movie was never produced (sinking into 'production hell'), we have gladly kept the 'CSR' with plans to race it in this year's Mexican La Carrera Panamericana road race.
So, with that I'm looking forward to reading about other E9s and learning from the many true E9 experts on the forum! (Oh, by the way, anyone have a lead on an E9 right-side passenger manual-window regulator? Our's has gone kaput!)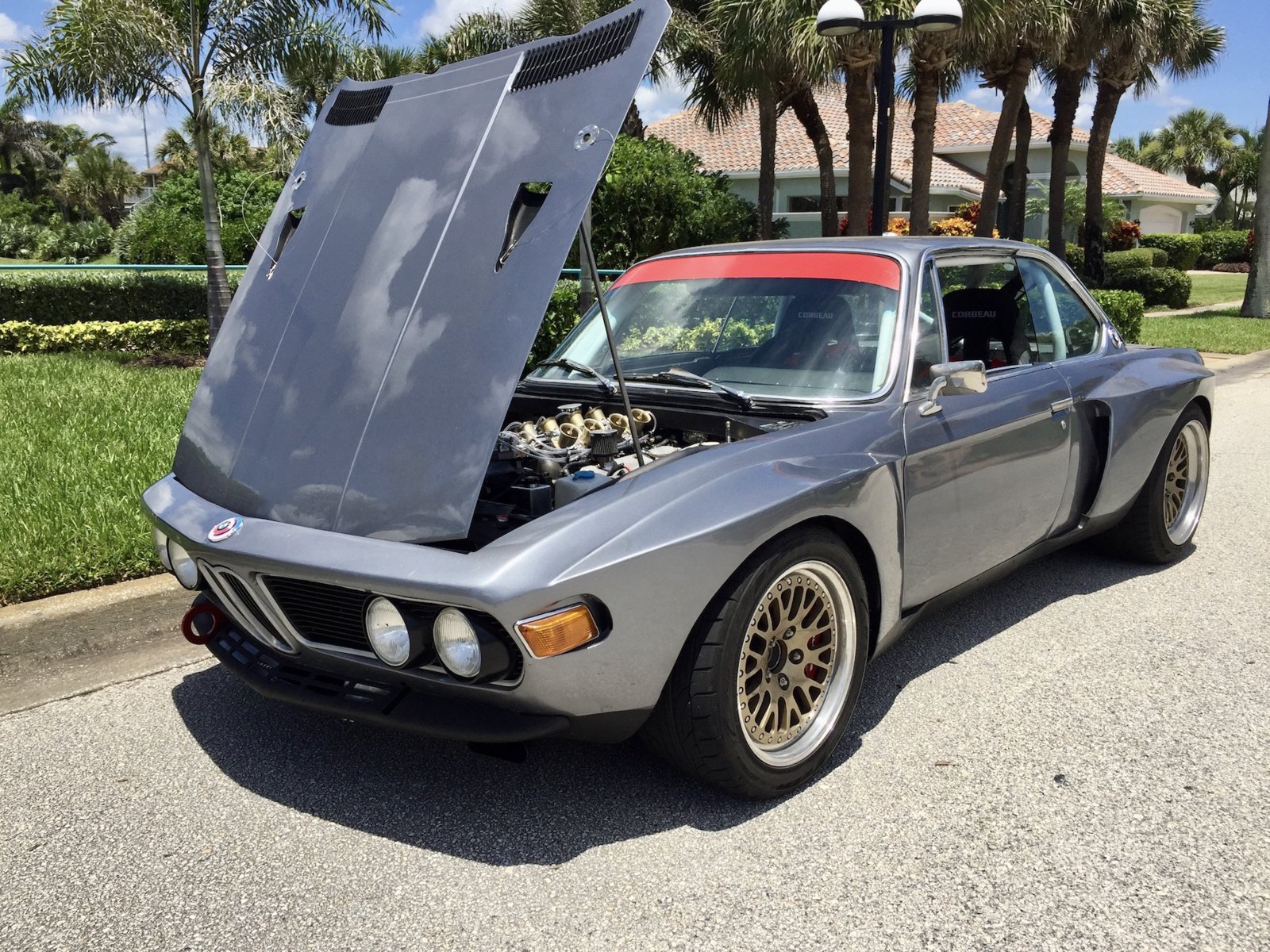 Last edited: