Messages

11
Reaction score

15
Location
This is my first post and thought it best to introduce myself. I am a brand new (almost to be) owner of an E9.
Whilst I have been a fan of the E9s beautiful lines and heritage for many years, my dream of ownership only finally came true very recently after my garage managed to expel a couple of cars, freeing up not only space but crucially funds back into my piggy bank.
The hunt for the right E9 was a haphazard event from start to finish. The first few weeks of the hunt started with looking at the usual market places in Australia as well as the key classic car dealerships in Melbourne and Sydney.
As is always the case, I was distracted along the way by a Ferrari 355 Berlinetta, and a Porsche 964 Speedster all with wildely different price points before finally remembering my bucket list focus being the E9.
Whilst no E9s popped up for sale, I began to look on various Facebook pages and just keep typing "E9 for sale Australia" into Google everyday. Finally one car popped up in my search, and I was utterly in love. It was an Australian delivered CSa. The fact that it was an automatic transmission car was entirely lost on me as it was gorgoeus in its colour and combination. The price was also incredibly reasonable, which hinted to me that it was more than likely rust filled. But I had to have it so I called the dealership and told them I was ready to purchase the car at full price. But its funny how fate can save you. The seller was unable to commit on the car and I then found out the car was subsequently sold.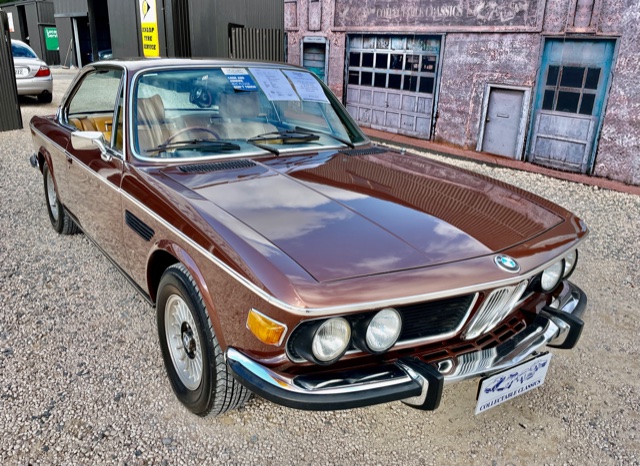 So the hunt commenced again with some disappointment. Reaching out again to the Australia Facebook page I asked for leads on any cars. At the same time as this, I began to look at cars available out of the UK and began toying with the idea of a non totally original CSL that had become available. The car had a 3.5 engine and 5 speed transmission conversion but also came with the original engine block and crankshaft. This is the CSL that was available.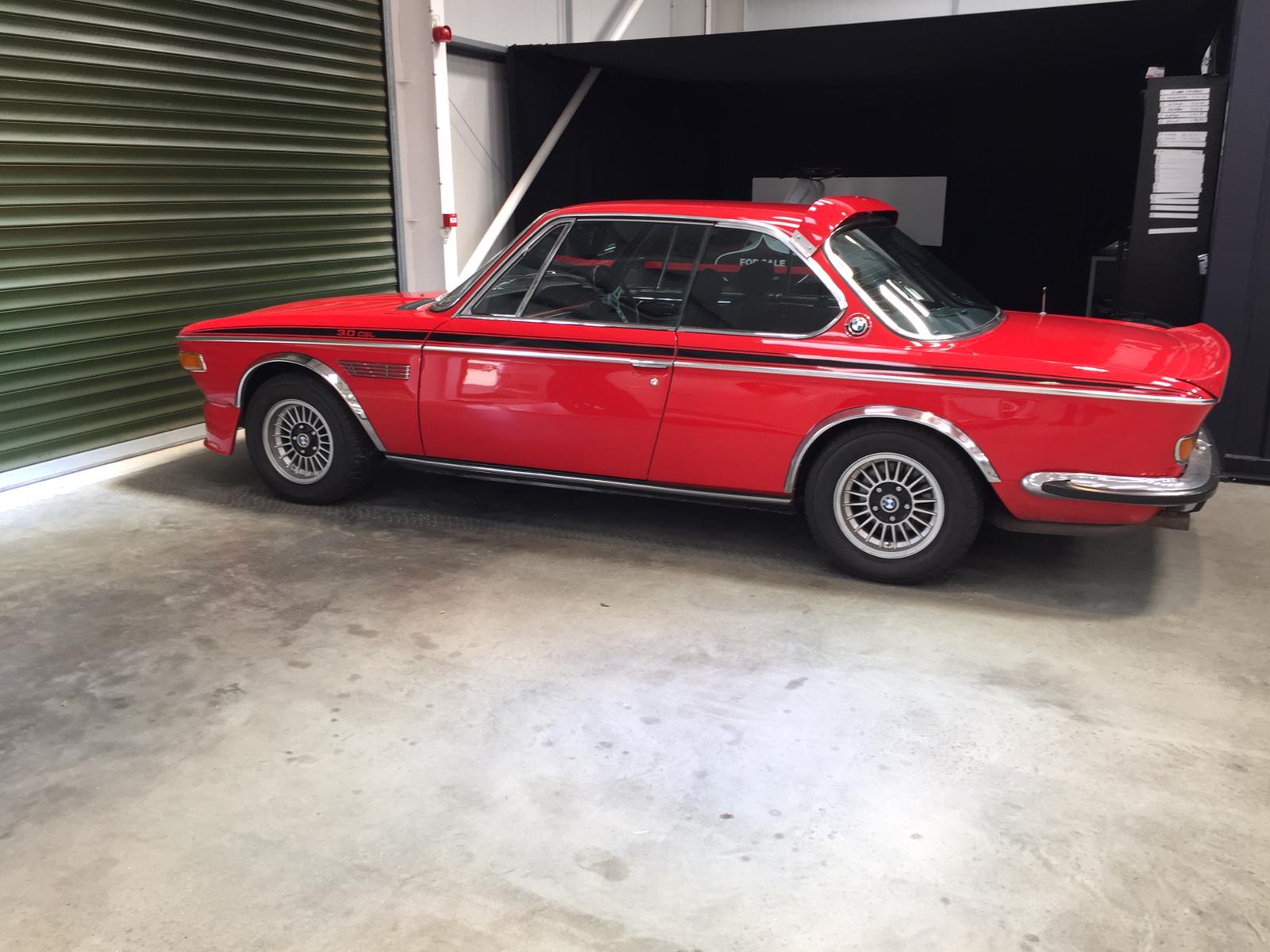 Whilst working out the overall costs of importing the car into Australia, a contact of the Australia E9 FB page found a fully restored CSi with a converted 5 speed box that could potentially be for sale out of Tasmania. The thought of having a fully restored car was appealing as it would ensure little additional hidden costs for rust. But somehow I had by this time become hooked on the idea of a CSL.
Eventually my good friend from Sydney reached out to his relative in Melbourne who he knew had an E9 CSi. This in turn lead to him advising thst whilst his car was not for sale, he was aware of a CSL that may be potentially for sale. After some discussion and research it was confirmed that the car being sold was a UK CSL that had been imported by the seller in 1997. He then commenced to do a full restoration with some tasteful modifications to bring it up to a state that he felt would work for him. This included a 3.5 conversion and 5 speed. Again the original engine block was still with the seller as was the crank and available together with the car.
The key negative for me on the car was that the seller had during the restoration installed a CSI sunroof in the car early in its life in Australia. However, after further discussions with other E9 owners on the Australia E9 FB page, it was confirmed that the seller was in fact one of Australia's most respected mechanics and restorers of E9s in the country. I ultimately locked in the purchase of the car given that the price of the car I was now looking at was on par with the landed cost of the red CSL, and the fact that the seller of the car confirmed thst it was essentially rust free and his reputation within E9 circles was very high. And here she is...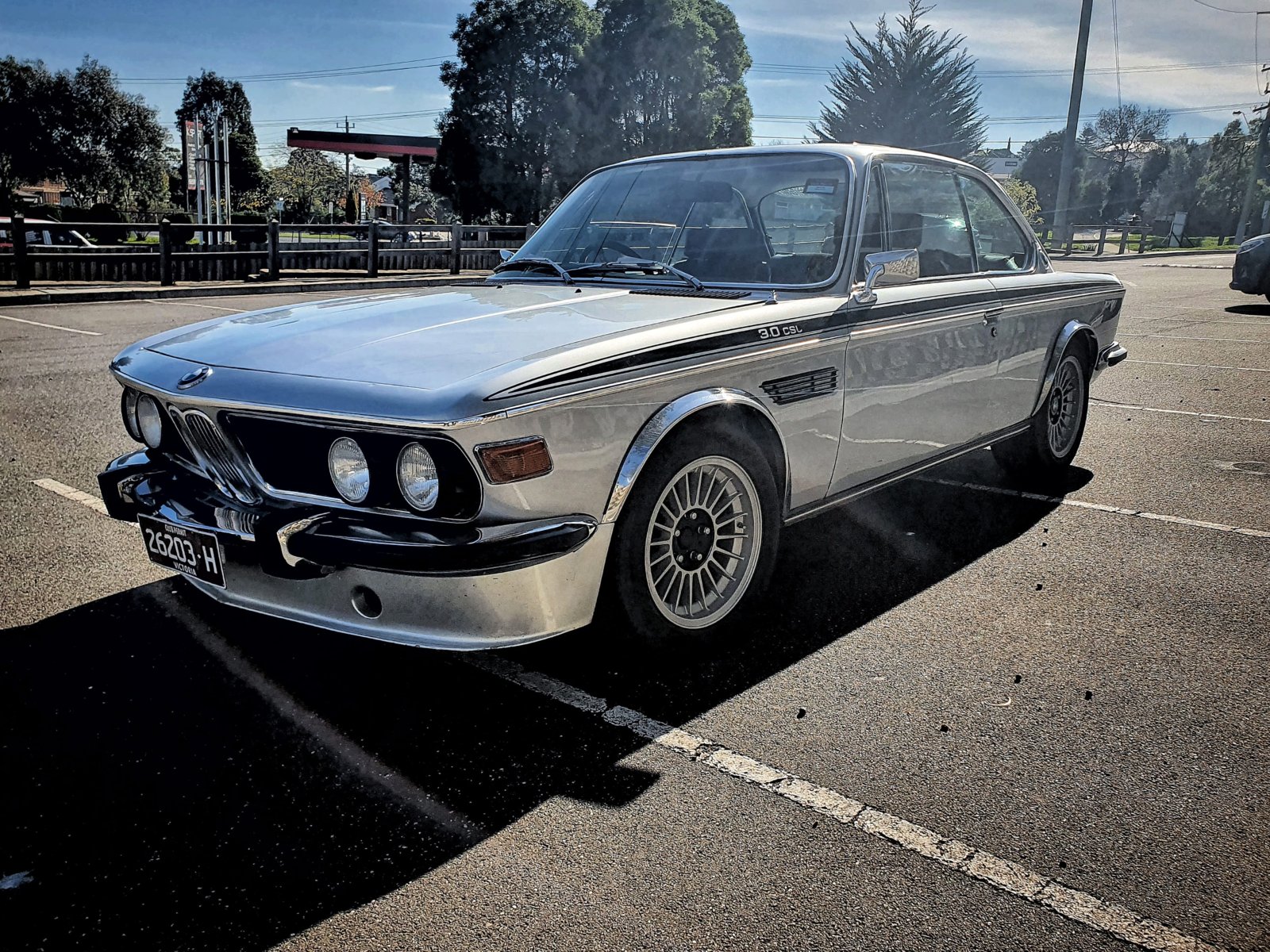 I won't be doing anything with the car for the immediate term other than to have it properly serviced and a minor power steering leak fixed. The intention will be to drive it for the next couple of years before deciding if I want to do a full restoration on it and reuniting it with its original engine case.
Meantime I really look forward to learning from you all and thank you for granting me entry to the group.
Cheers. Harold