Messages

88
Reaction score

1
Location
Hello you all, from a newbie in Sweden.
I've always loved the looks of the E9, but never owned one before.
I was thinking of using the coming winter to start to build a "Race CSL clone".
So I spread around that I wanted to buy an E9 restoring object.
And this is what came up.
1973 3.0 CS 14800 km
White (originally grey) with blue cloth interior
Totally restored 1984->87.
Just in need of some tidying up.
Picture taken 1989 by former owner.
And from 2004.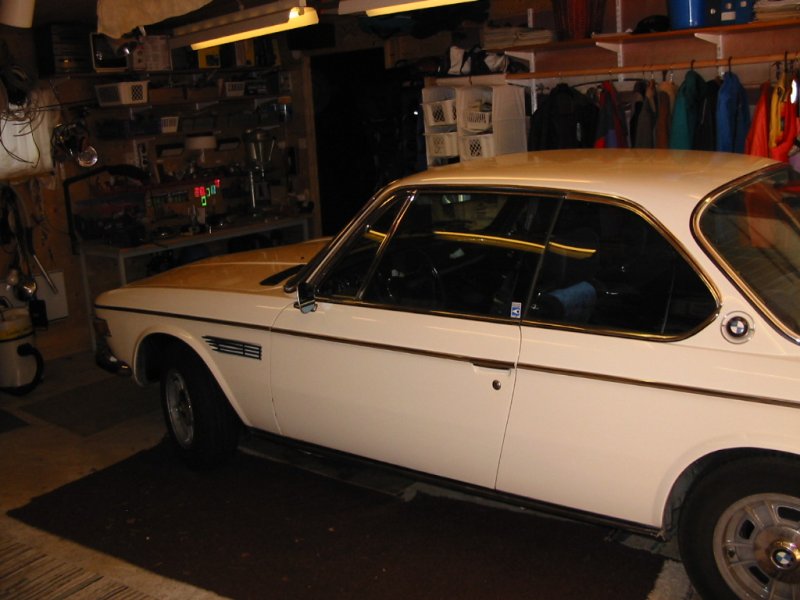 Price was right so I had to buy it.
Unfortunately to good to build race clone of.
I'll probably never get that "Race CSL". :?
Pictures with my 16" BBS RS on.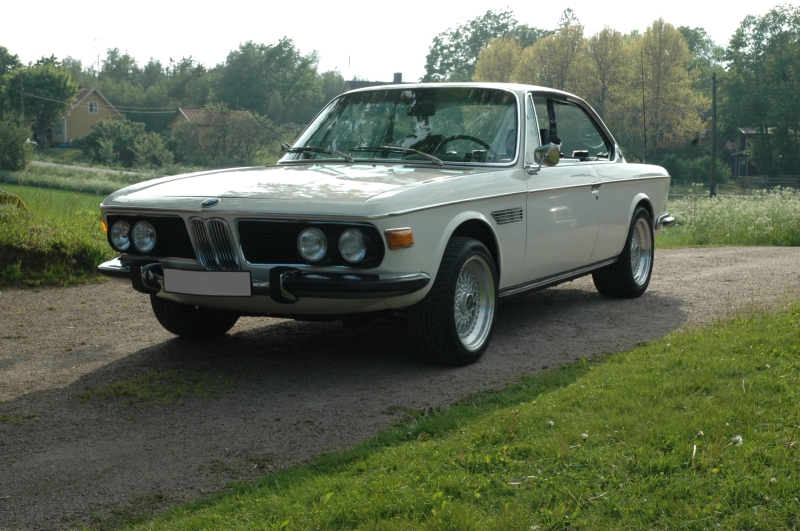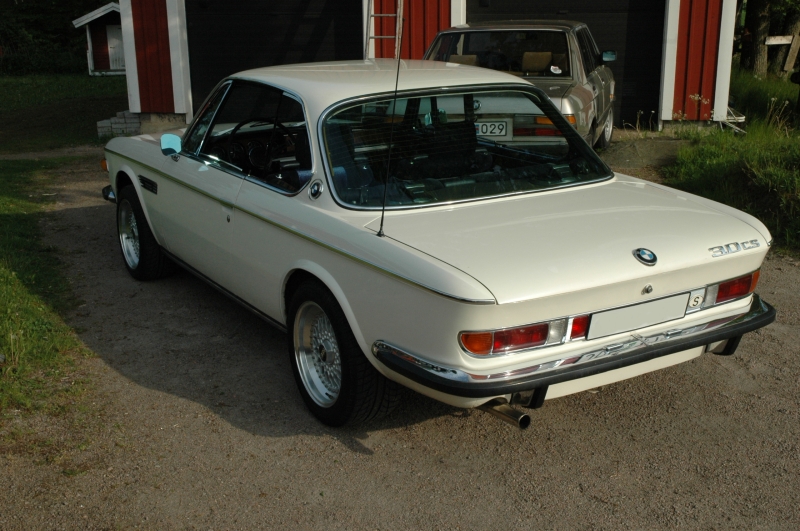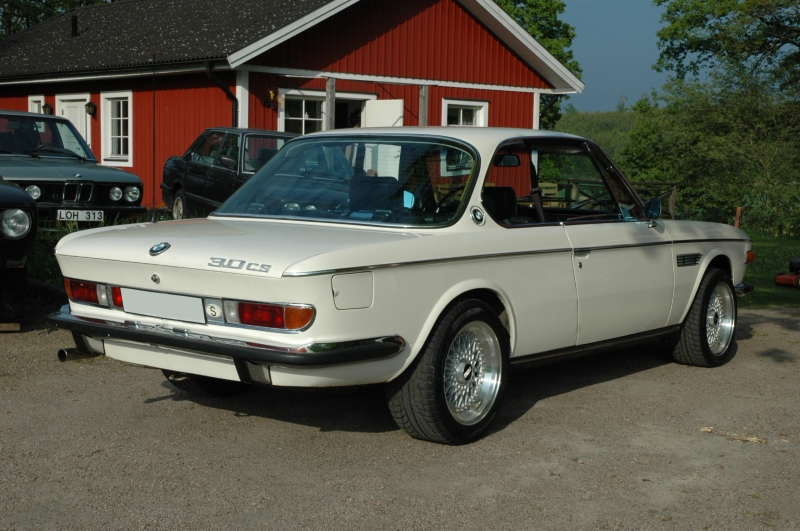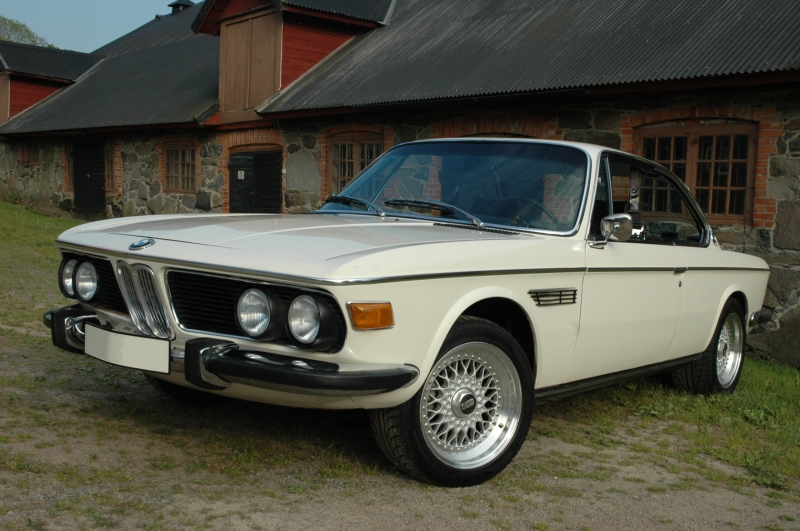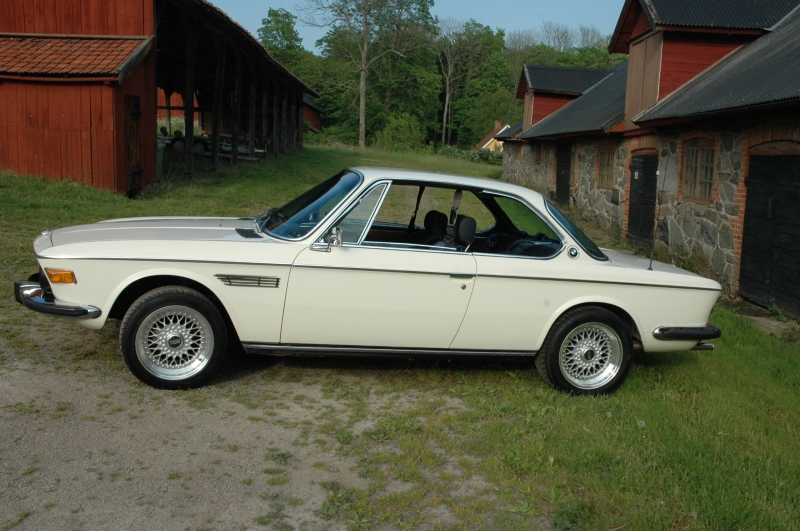 I'll keep you informed about what happens in the future.
Maybe I'll respray it back to grey and put some "race accessories" to it.
Lower it.......... Put another drive train in.............
Last edited: