Messages

5
Reaction score

9
Location
It started here on eBay 2 years ago. I've been into German cars my whole life. Mostly Porsche's. I got my start with Jack Lewis Racing, then went to "914 World Headquaters" (Automobile Atlanta), where George Hussey taught me the art of doing perfect work. All I did was build cars from the ground up with no budget. It was incredible. 2 that I built won first place in their respective classes at Rennfest. My creativity and attention to detail flourished. Also the hunt for the perfect part became an addiction. I always felt I could find a nicer one. I did a few stints at local shops where I worked with and met Brendan Digel aka DB Couper. Did a short stint a Brumos Porsche and then decided to get a real job. After I got a real job and some years had passed my new crack became Vanagons. I think I'm at number 4 right now. It's a 1989 Tintop synchro that needs a Subaru engine real bad. Any way, I digress. Back in about 2002, I took care of a guys '76 3.0 Si. It was absolutely cherry and not being a big BMW fan, I fell in love with the car. It was dark gray with red interior. I never will forget how cool that interior was. After helping BDigel on his Gosser Beer car and the Orange Restomod, I got the urge to do a car again. That's when I found this car on eBay. Probably not the best one to start off with. But it's mine and I love it. It got delivered, I drove it around the block and commenced tear down. My vision was clear.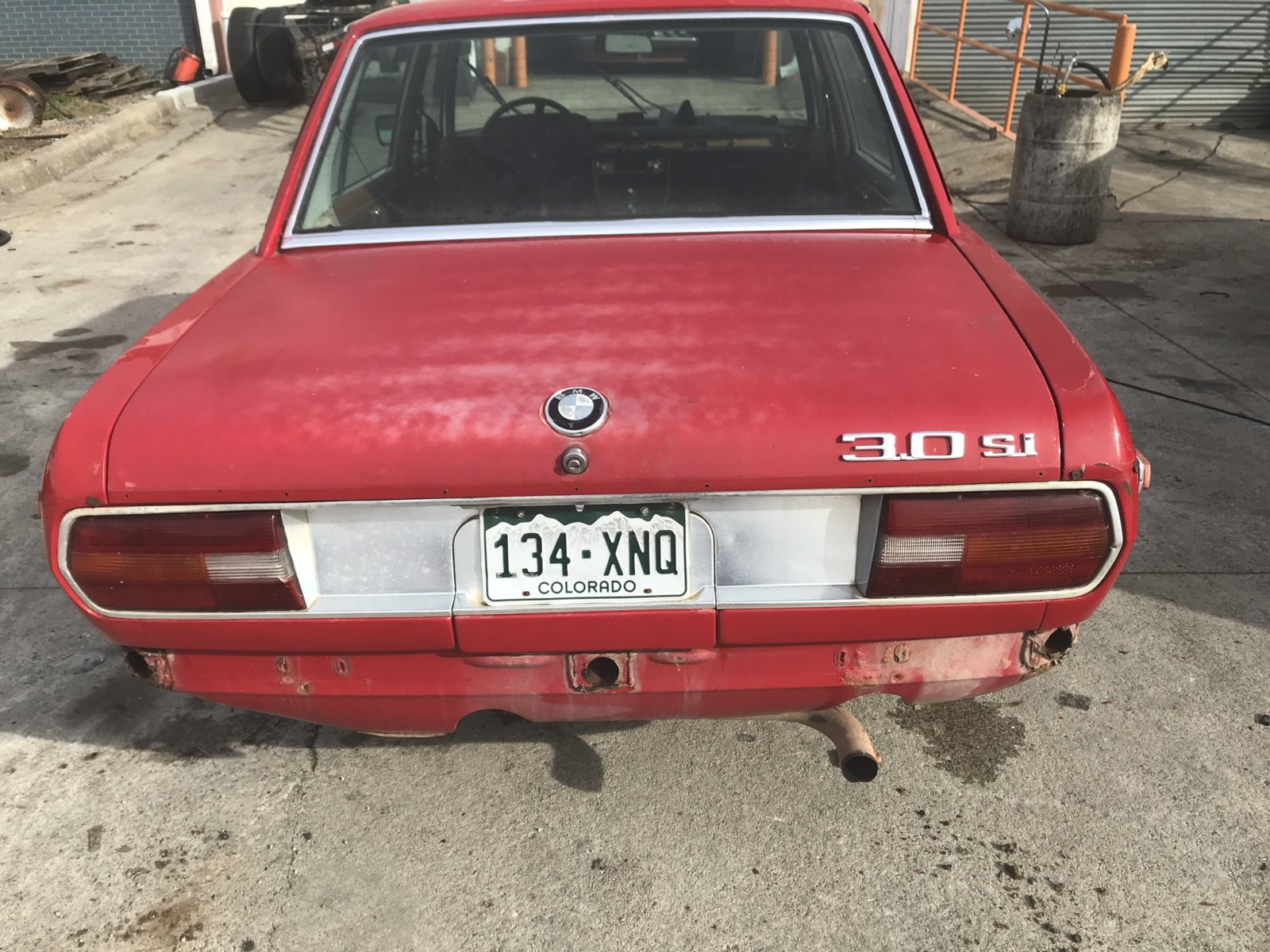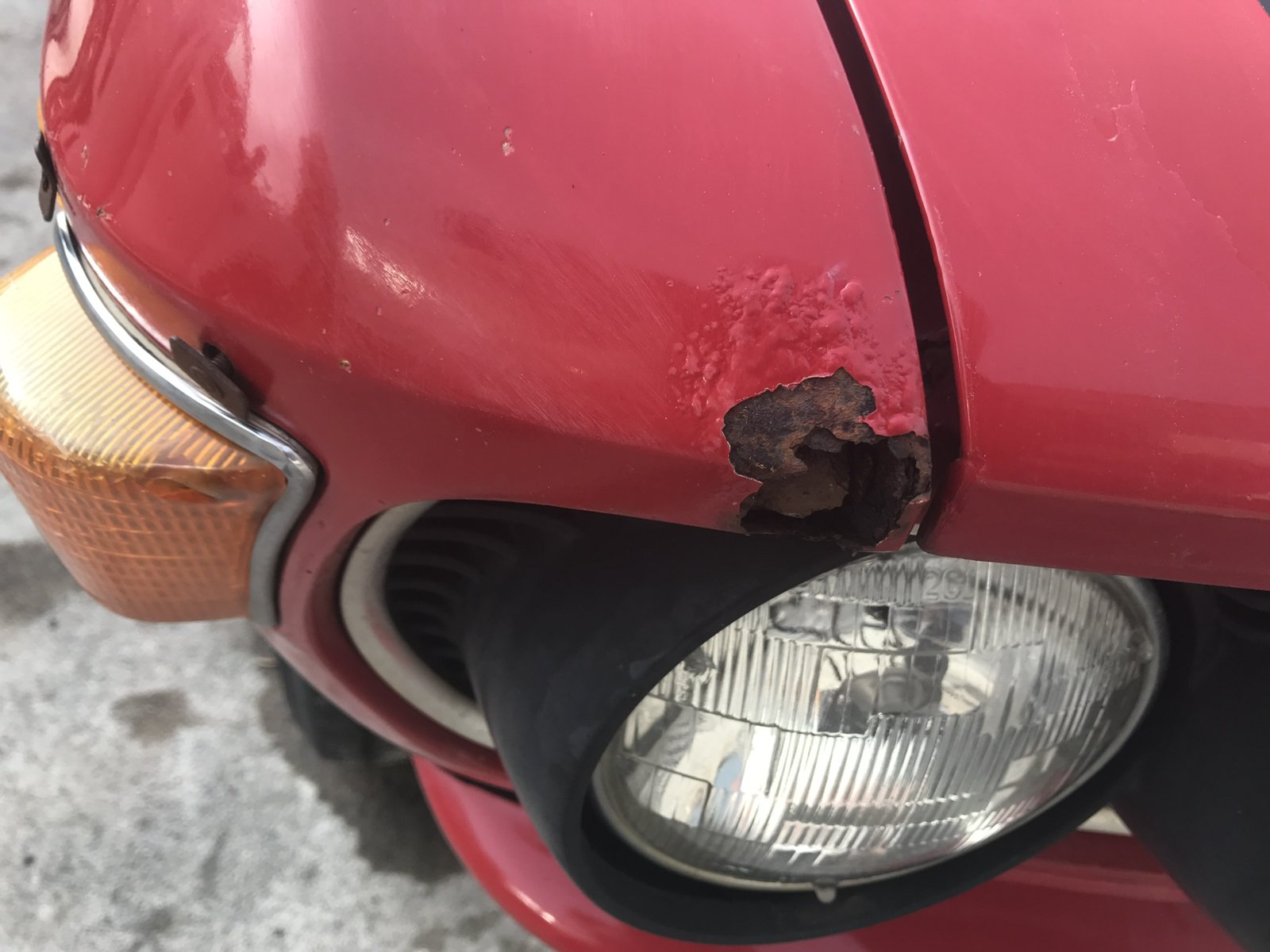 It is a solid car. The pans are solid as a rock. It had some fender rust due to it being a CO car.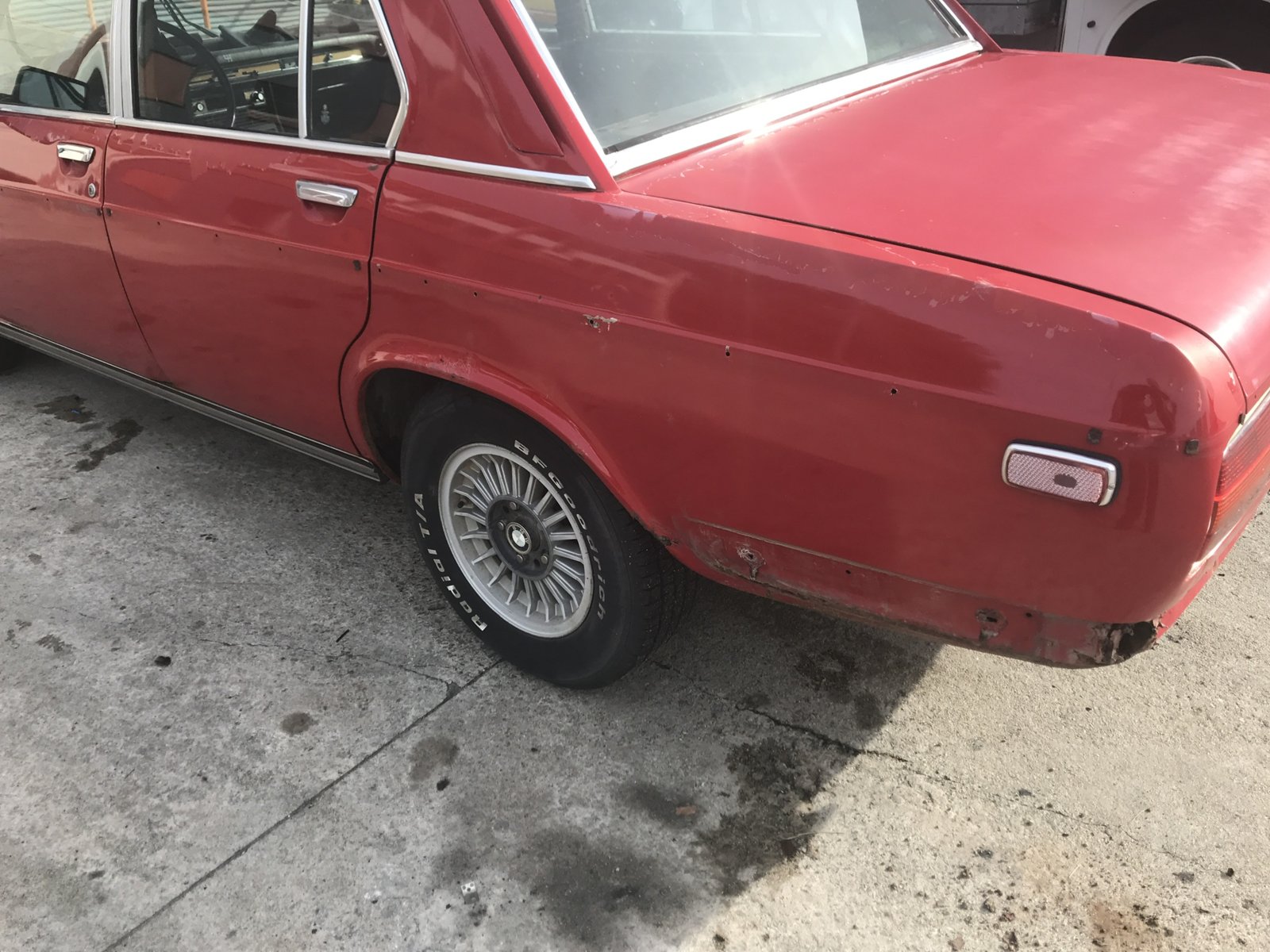 It had been color changed years ago from Sienna Braun. It was a pretty thorough job.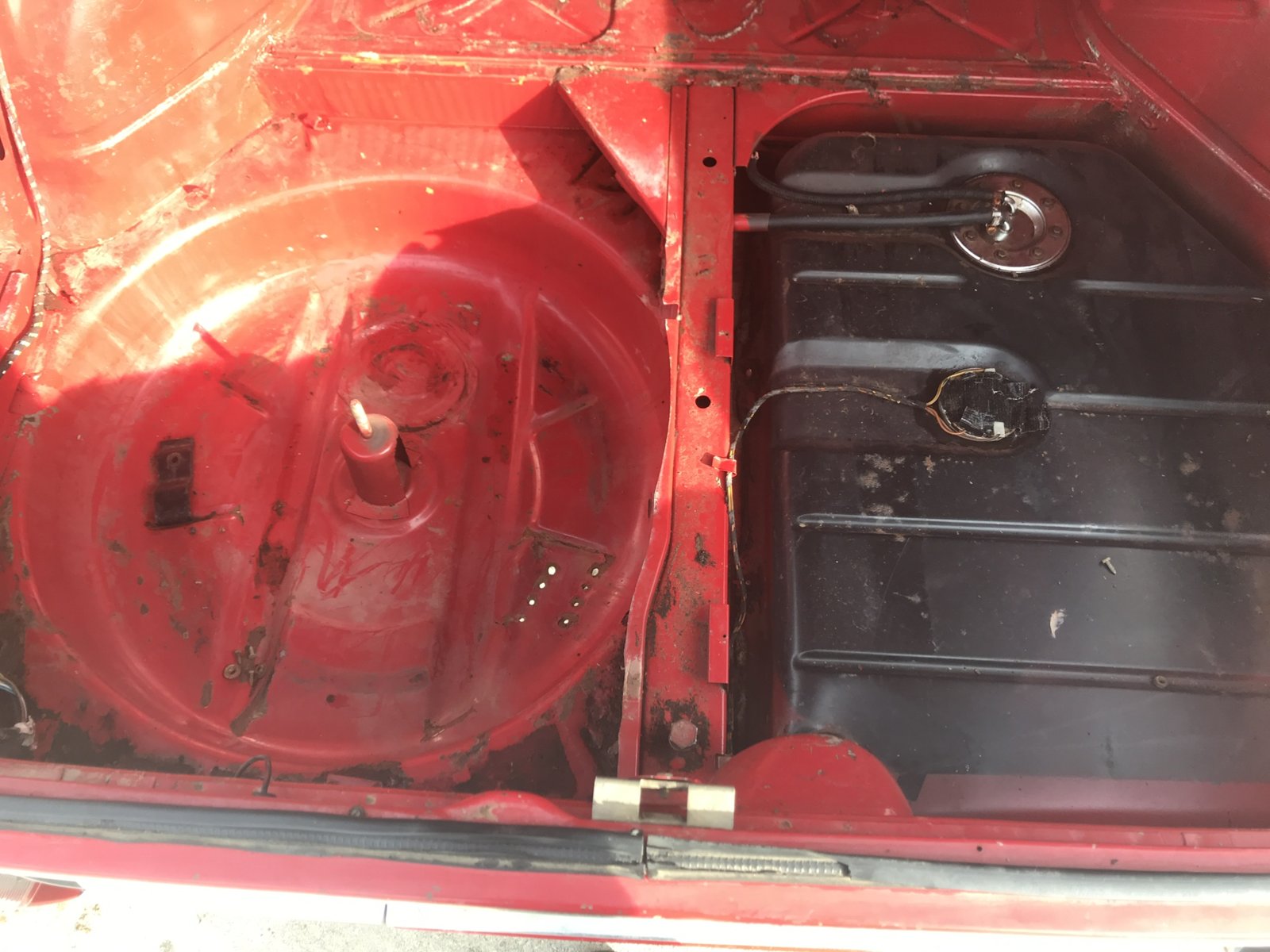 Since the color had been changed, I decided I had a blank canvass and could go whatever direction I wanted. I decided on a dark blue and decided to change the color of the interior to full red. The car did
Have rust in some places. The front fenders were shot but the rockers were in great shape.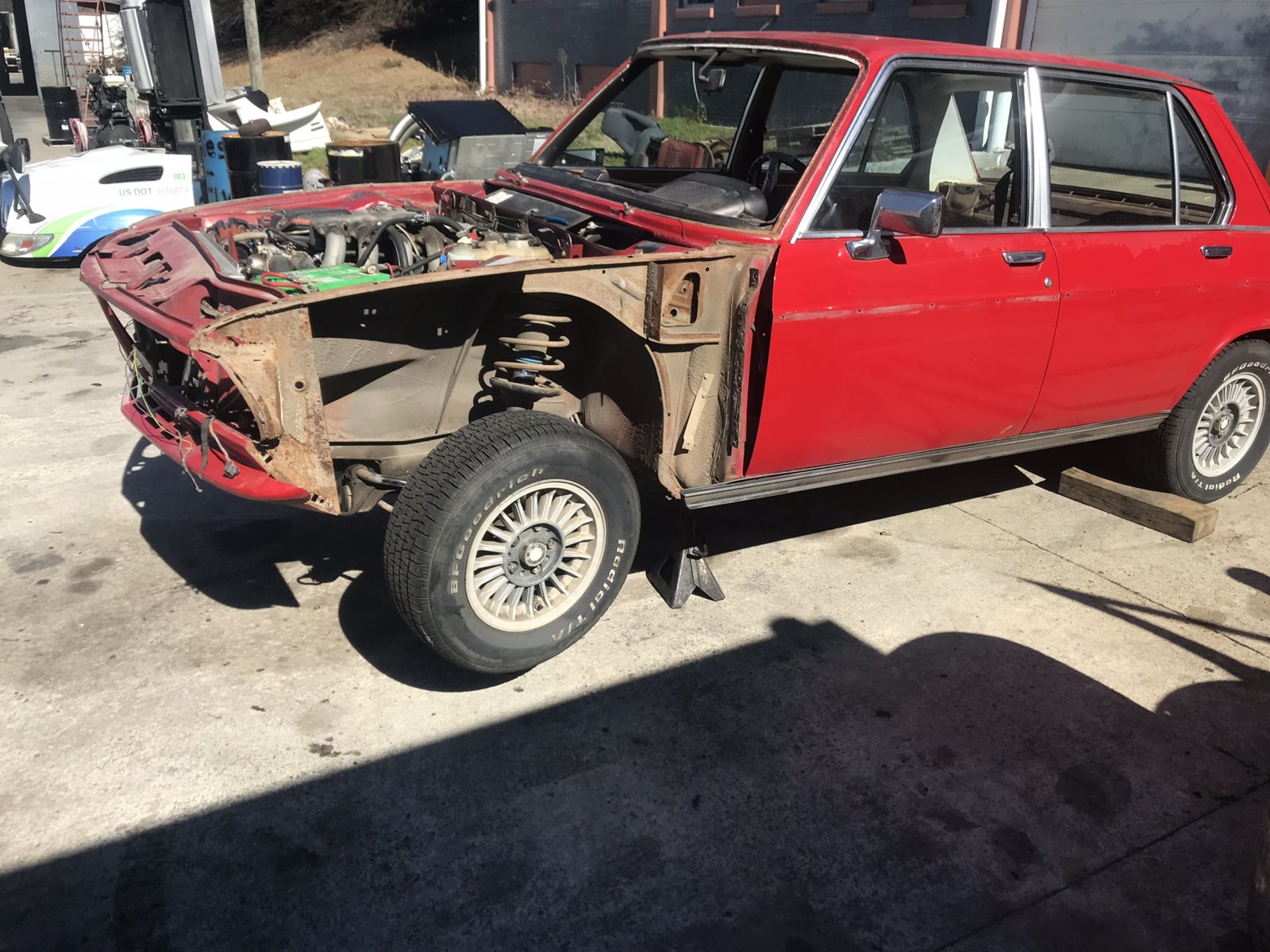 Also what I call the "side buckets" to the head lights were shot. I called BMW of Union City and the said they could get 2 new fenders and the vertical "side buckets". So I got them.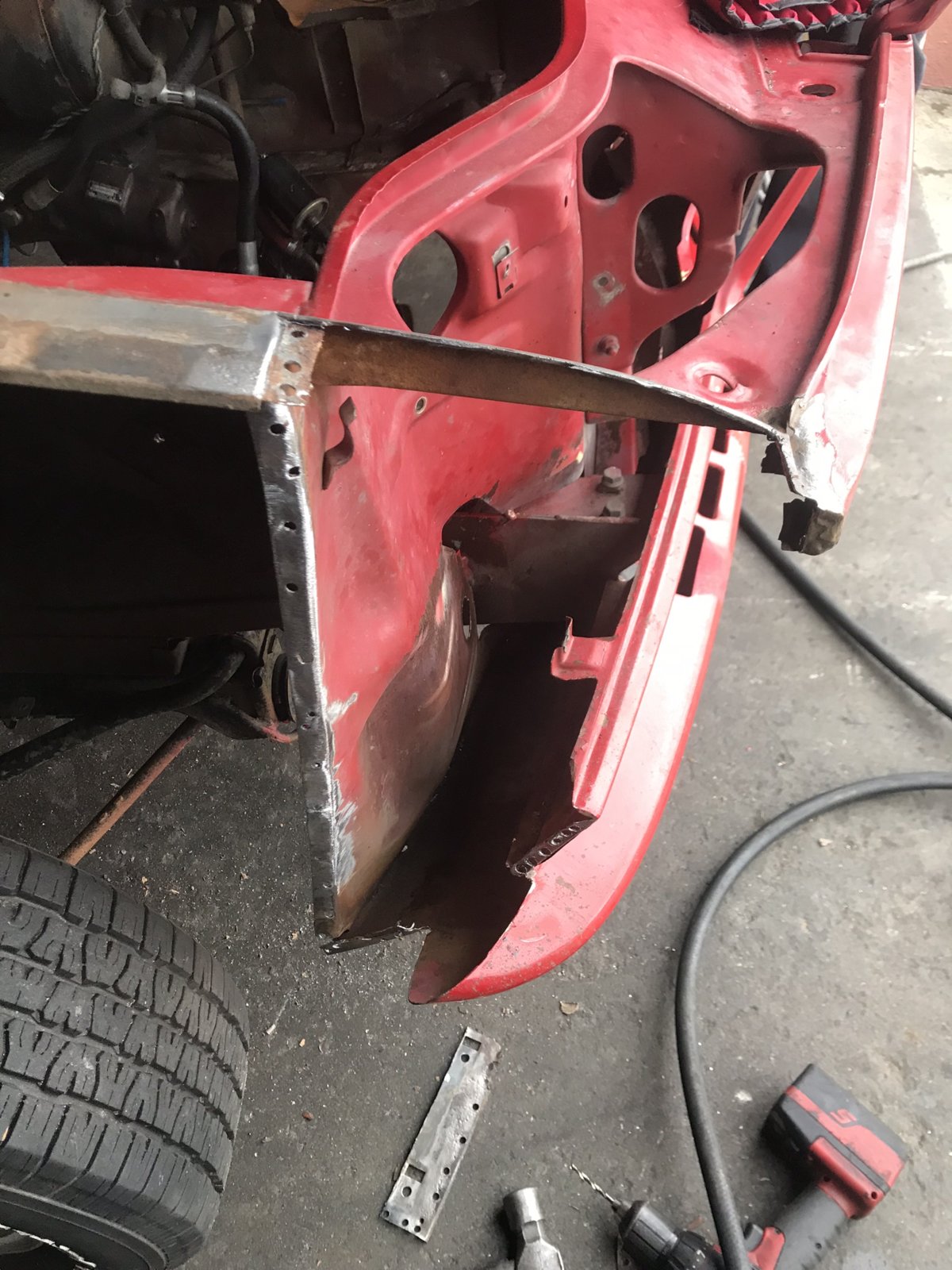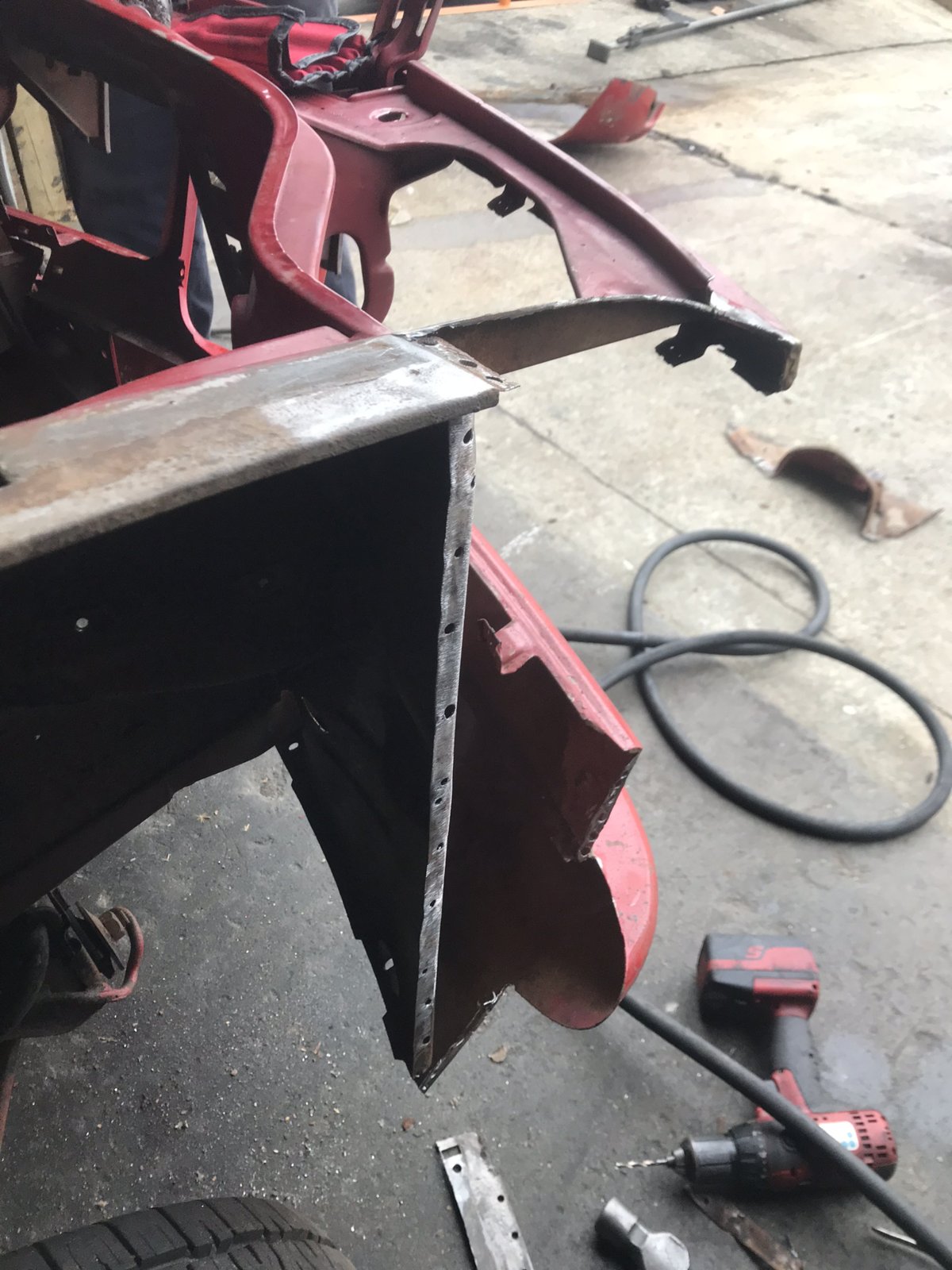 Drilled out the spot welds and started welding. If it sounds like bacon frying.... your doing good.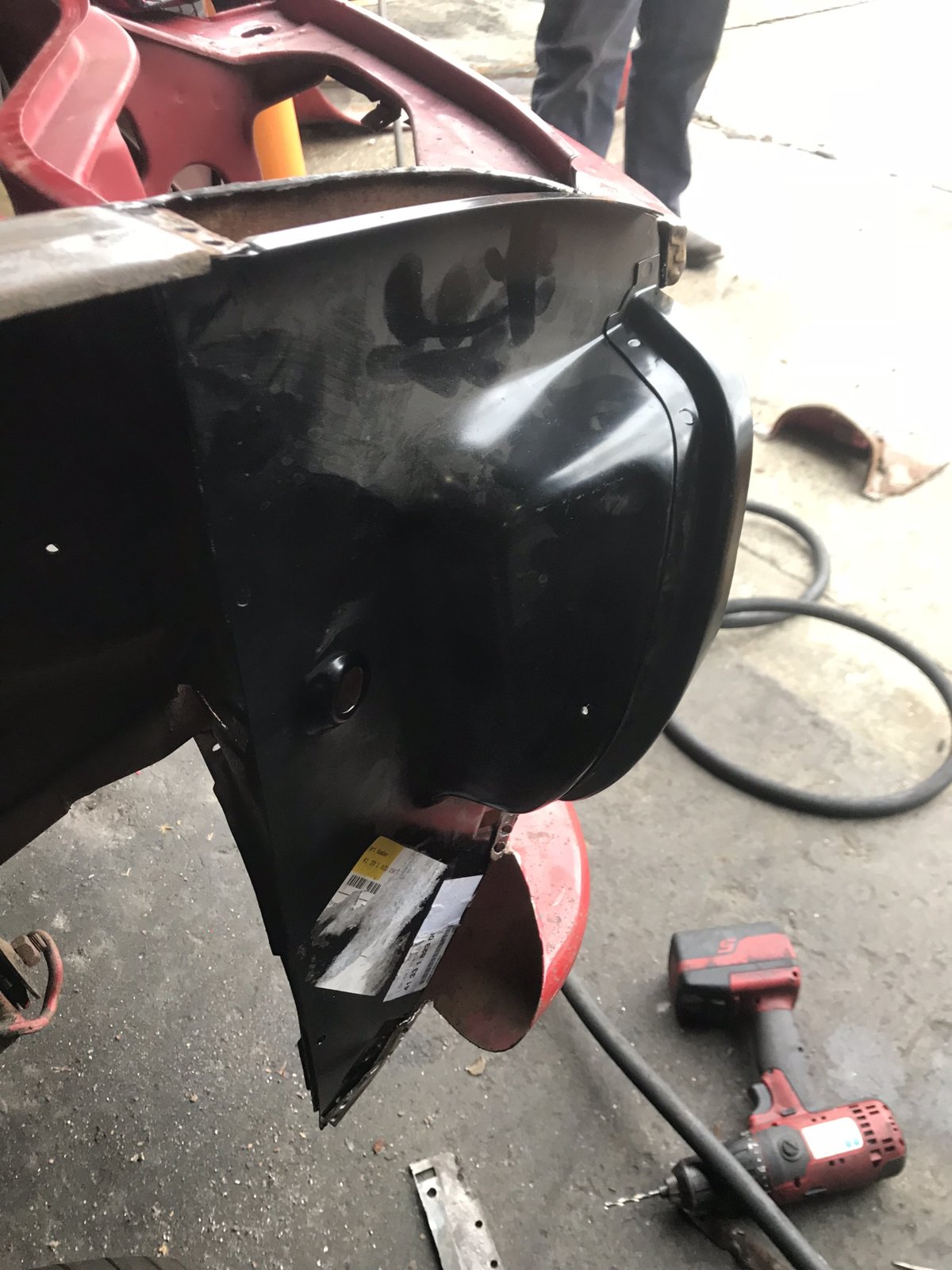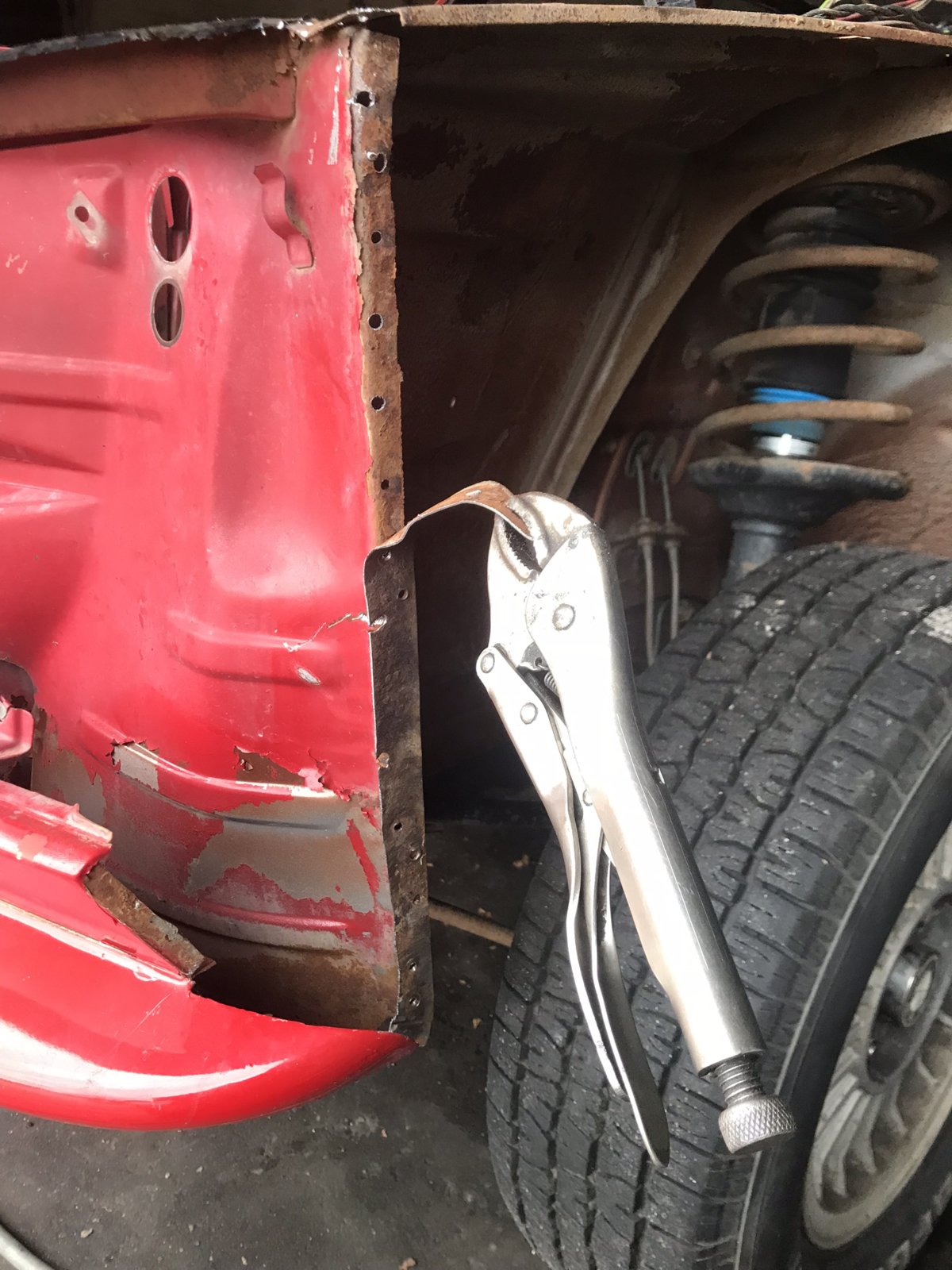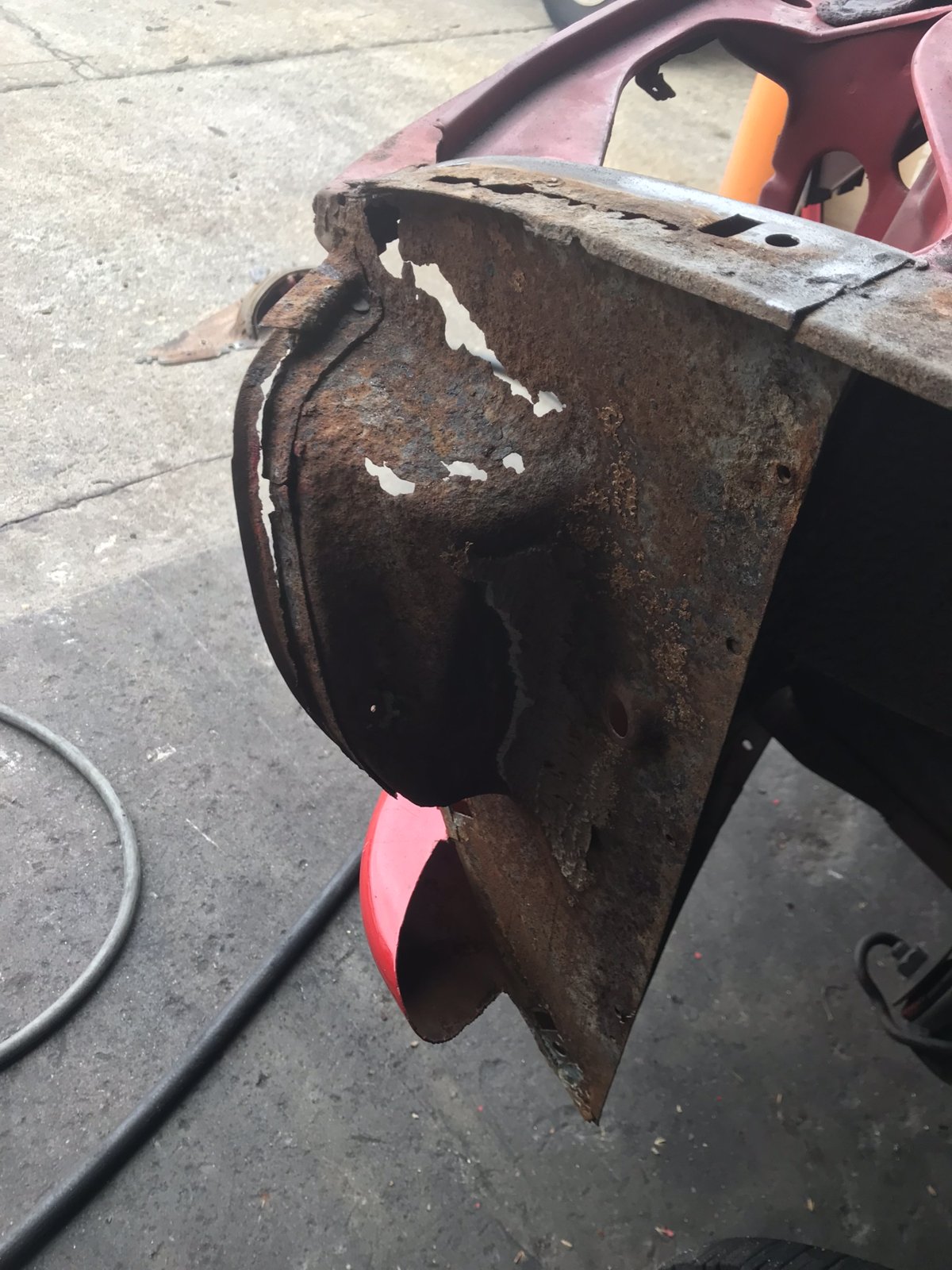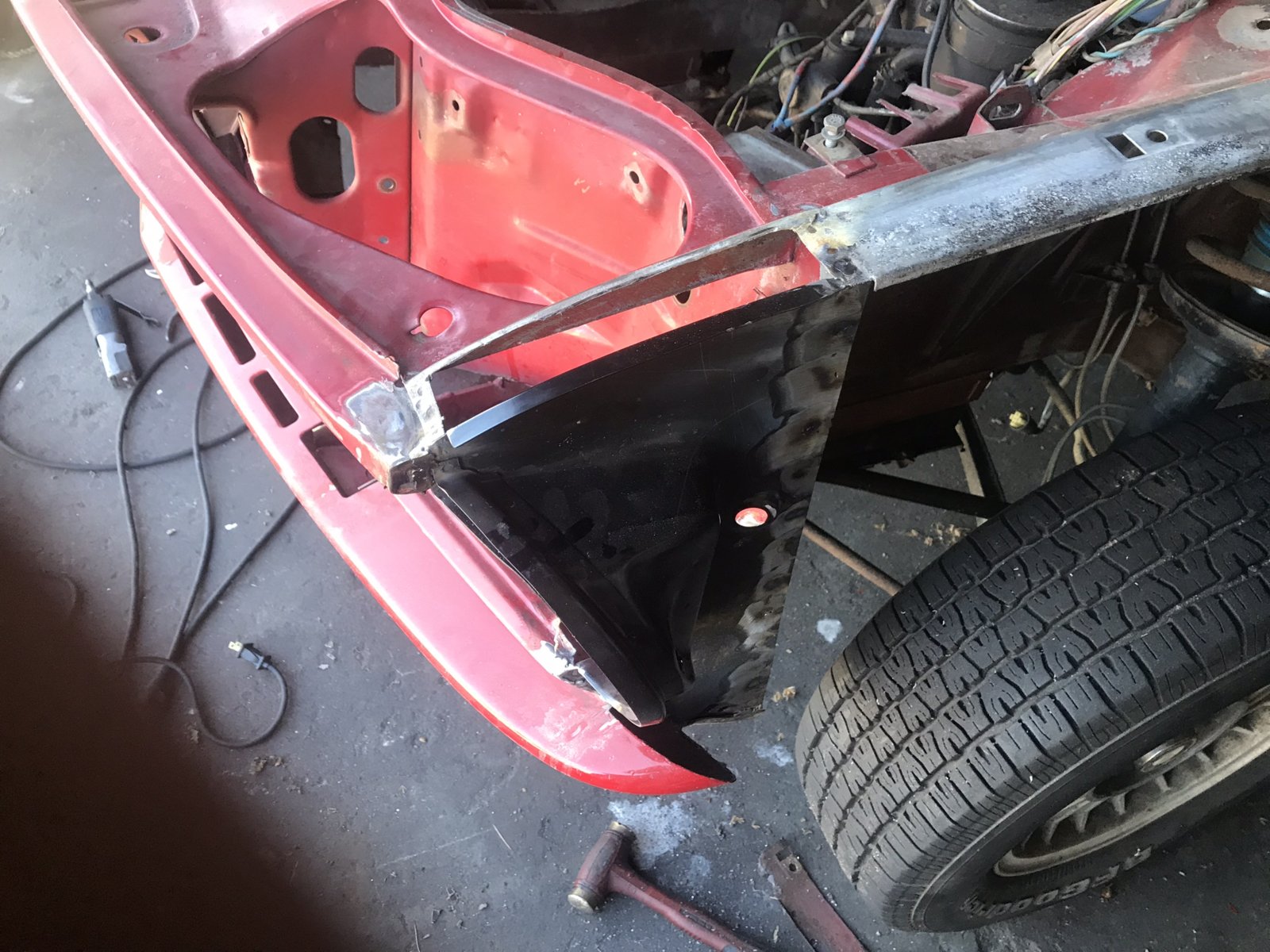 On the right side I had to make the piece that went on top. I cut it out of the old fender and shaped it to fit. The left side I got from a donor car and that's a whole other story....