My L-Jetronic cable was somehow stuck inside the frame rail. Hernia-inducing levels of pulling from either end would not dislodge it. Here's a shot of the entry point into the rail under the passenger's seat: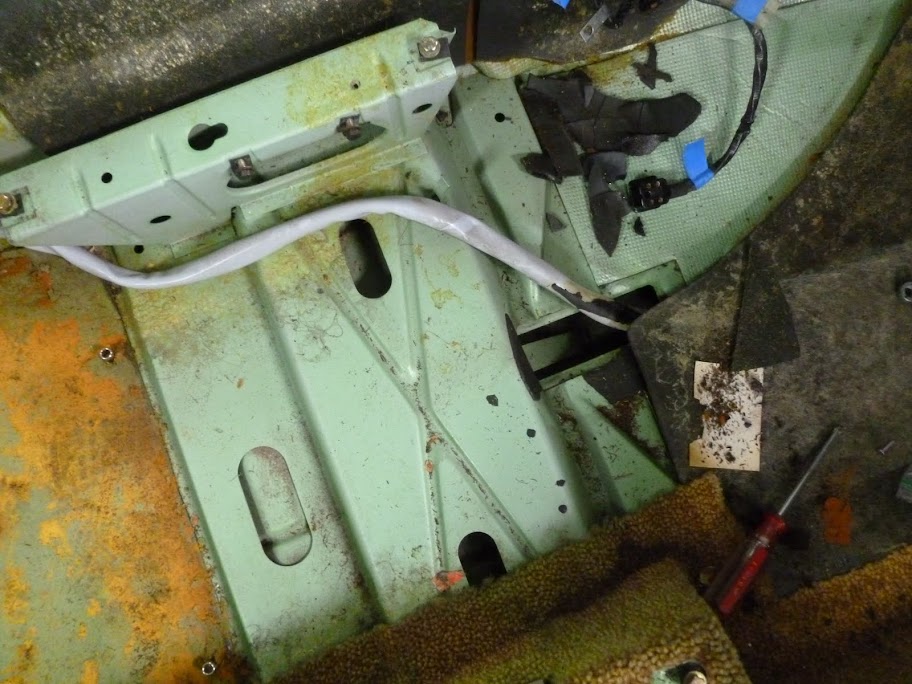 The "borescope" is really designed for plumbing work so the camera head is large for any other automotive use, about 3/4". Here it is going in.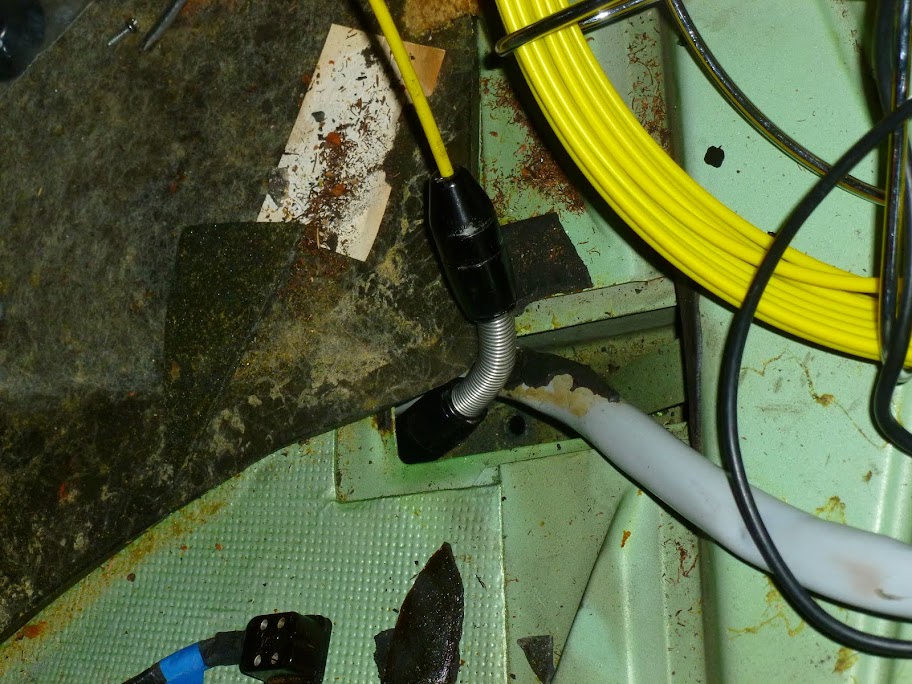 Here's the exit point in the engine compartment. The grommet pulled out easily leaving an opening also large enough to put it down this end.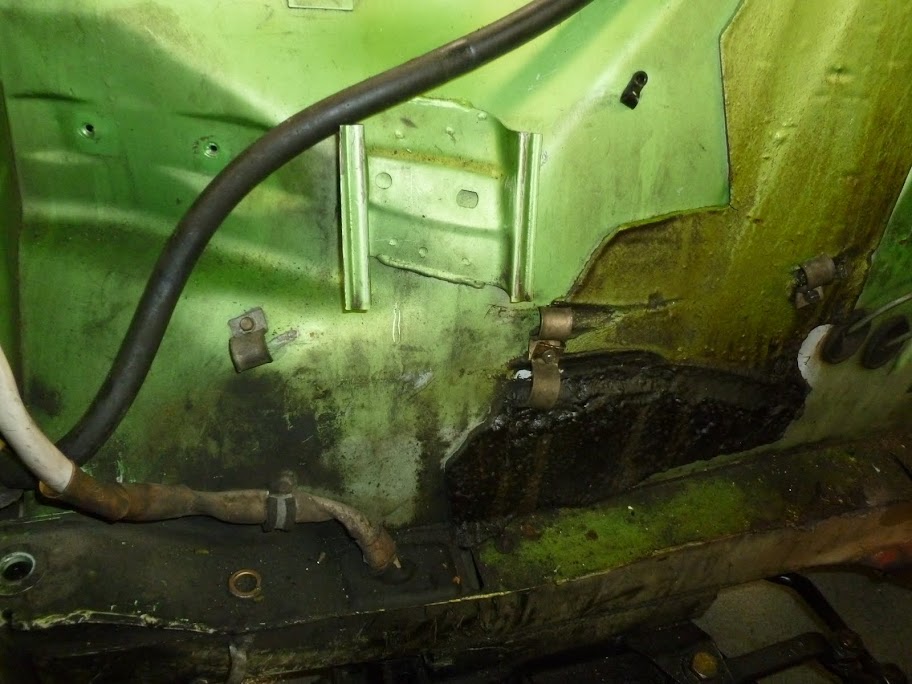 Here we go...!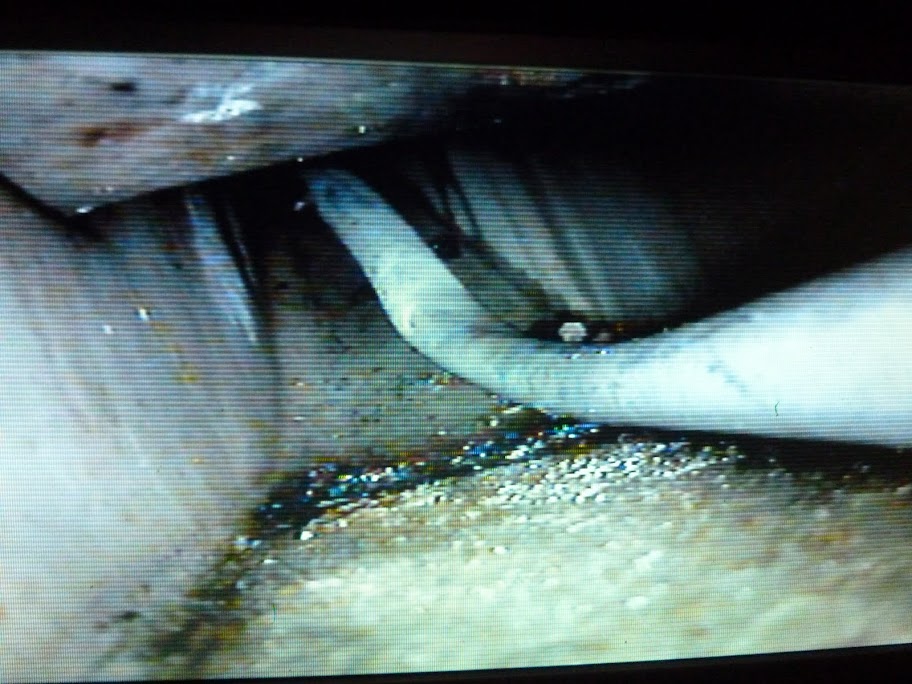 Hard to see on the photo, but this is where the outer jacket of the cable had melted and adhered itself to the steel.
And past that is the point where the cable heads out into the engine compartment.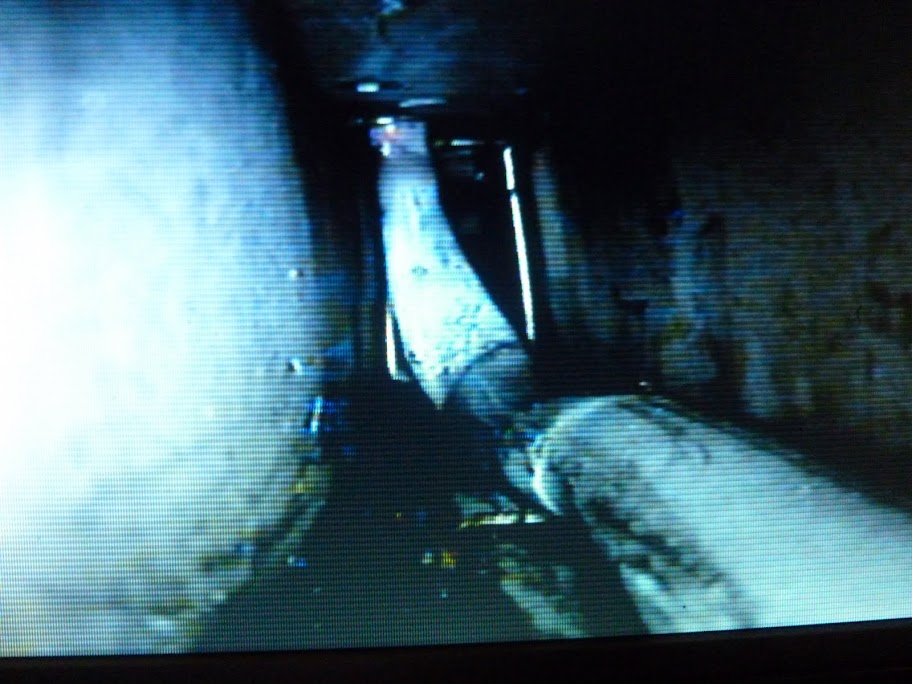 A rail slot was strategically placed very nearly on top of where the cable had adhered itself to the rail and leverage applied with a beefy screwdriver unstuck it.
The melted spot: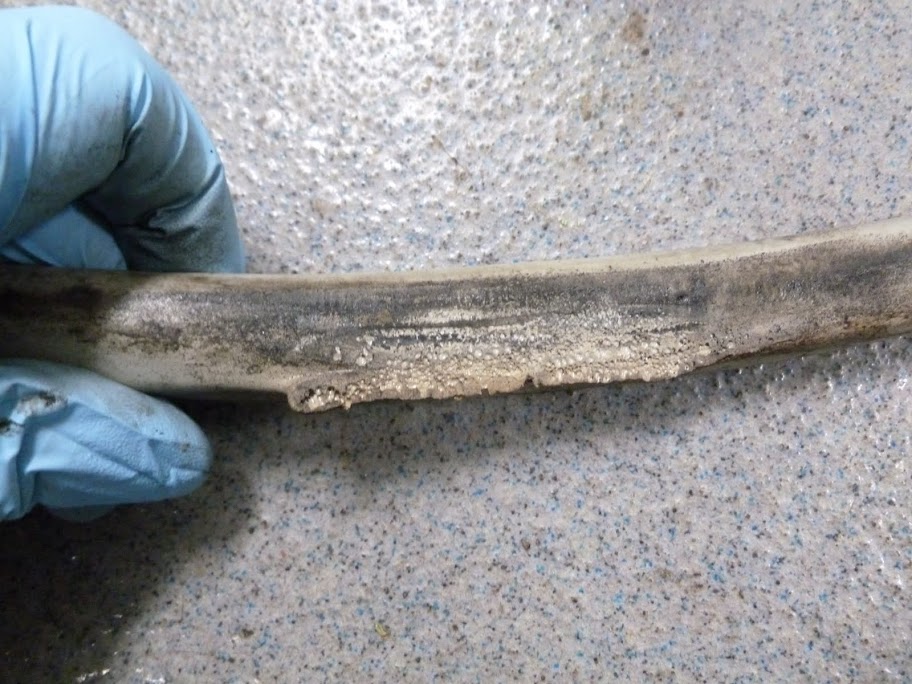 The area where it all happened looks as if blowtorch had been applied to it. Those darned reactors really put out a hot gas stream plus the downpipes travel very close to that spot. Check your Jetronic cables... This took palce in only 84K miles.
Last edited: