Well-Known Member
Site Donor
Messages

1,531
Reaction score

1,623
Location
Early this year I sent my non working Bavaria clock to
The Clock Works
to get it running. Unfortunately, The Clock Works reported back that they couldn't do it. My clock was missing at least one gear and they didn't have any parts or parts clocks to fix mine. Clock Works reassembled my clock and shipped it back to me. No charge...even for the return shipping.
Later this year, I was fortunate enough to score two parts clocks from a forum member (thanks Tom!). One of them was a electric/mechanical clock just like mine, and the other looked exactly the same but was marked "VDO quartz zeit" instead of "VDO Kienzile".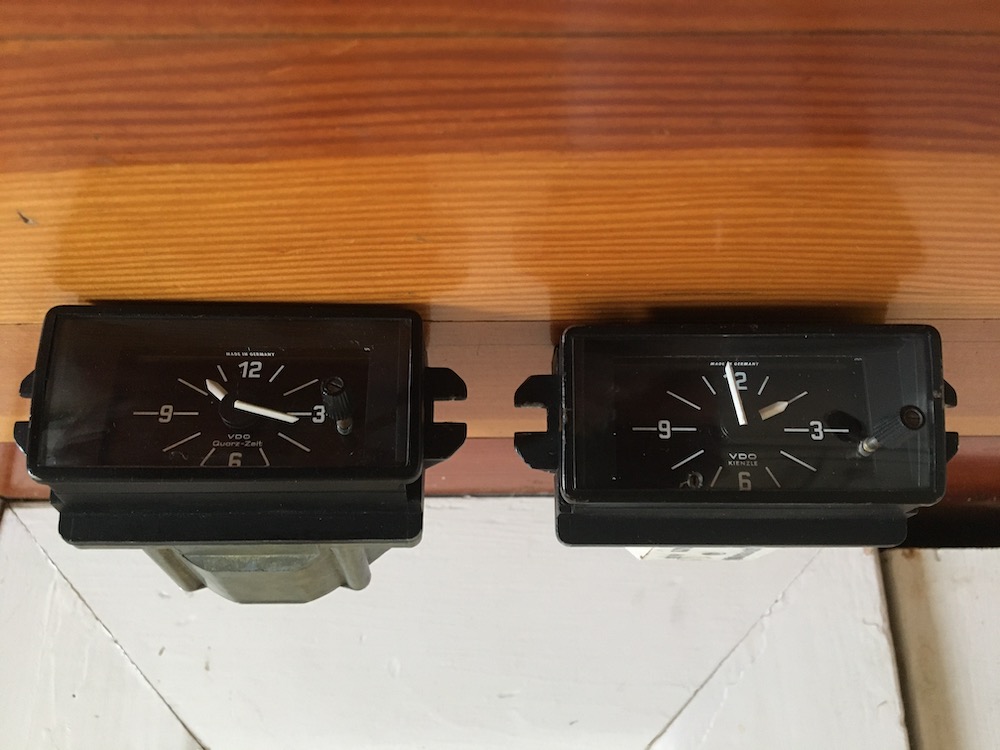 I am guessing that BMW changed to the quartz clock when they became widely available...maybe around 73-74. They were simpler, kept better time, and were less expensive. Real OEM was not much help in pinning this down. In fact, Real OEM shows the part number for an E3 clock as being the same as for all years E9 also...but I have never seen an E9 with this clock.
I sent my clock back to Clock Works along with the parts clocks with a request to try to make one good clock out of the two Kienzles and to try to repair the quartz model. They did both. I chose to install the Kienzle in my car. It was the original clock for the car plus I love the barely audible (to my old ears) ticking...then the "clunk" as the points close and the clock rewinds. I figured I was sacrificing some time accuracy in so doing, but so far the Kienzle is quite accurate.
The variety of a car restoration is great for my short attention span. I can go from blocking out a big sedan body and doing major mechanical systems work, to worrying about the accuracy of the clock.