Messages

1,173
Reaction score

69
Location
Took the fuel tank out today as another step in putting my CSi back on the road reliably. I had spotted some rust in it and didn't know what the extent of it is. I've had diesel engines off shore totally self destruct their fuel systems from crap in the fuel tank. Had to rebuild everything from the fuel tank to the injectors. Didn't want this to happen to my New-To-You-'72!
Took out all the stuff from the trunk
I labled the three wires that go to the level sensor as they are all brown-ish.
Next, I disconnected the filler neck. Kinda cool, the whole section is made of flexable rubber. Looks like the PO may have had a hole!
I remove the five retaining bolts.
There appeared to be some sort of adhesive sealing the tank into the base of the trunk. So I set up my floor jack with a piece of plywood to distribute the load and GENTLY jacked up the tank to release it from the trunk.
This allowed me enough space to get my fingers in underneath and pull it up and out.
Tank out!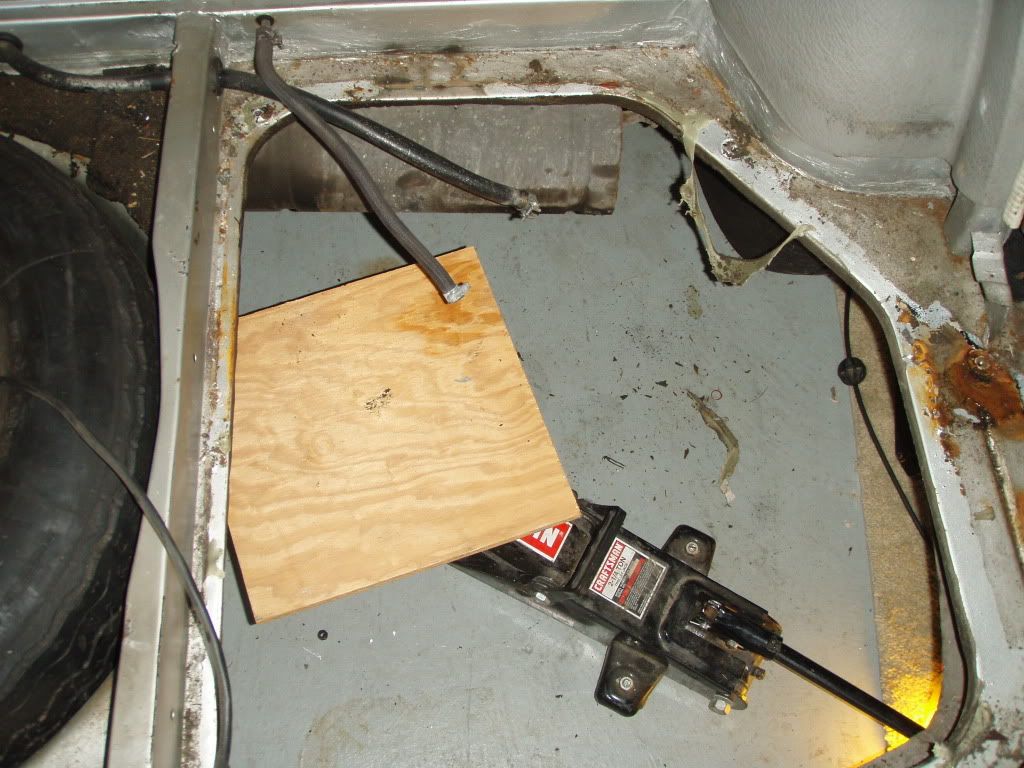 Here's the gum/seal material that sealed it into the bottom of the trunk
And a shot of why I did this whole exercise. You can see the rust in one of the indentations below the pickup tubes.
I inspected the rest of the tank with a mirror and flashlight and was surprised at how clean it was. I was expecting to see a lot of rust (from condensation) on the top of the tank but no problems.
So, a couple of questions?
Can I use "Kreem" to clean out the rust?
http://www.solomotoparts.com/catalog/Kreem-Fuel-Tank-Liner-and-Tank-Prep-Combo-Pack-p-25425.htmlThis
Kreem is a product I have used successfully many times in the past on older motorcycle tanks. I think it is a mild acedic (sp?) acid solution. I don't intent to use the plactic sealer, never have in the past and not had a problem. A little spendy for a car sized tank, is there a good automotive alternative? My only concern is what's in the fuel level sender tube. Can I unscrew the tube and take it out? Or is it all metal and so will not be affected by the mild acid?
Second, what's the gummy sealer stuff and is it commonly available? I was suprised it is still pliable, must have been in there for years even if the tank has been removed before.
A side note, you'll notice some rust (what a surprise!) in on the right hand side of the "tank out" photo. I was still wet with what I believe was water, didn't smell like gas. The car's not been in the weather for months, strange that it was still wet there.