Howdy Folks,
Here are some pics from the upholsterer. His work is done. Now the car goes back to the mechanic for final assembly, testing and tuning & chipping. Hopefully ready by the Springtime!
Door Panel
Driver seat installed
Leather seat grain, no flash (it's wild)
Fronts and rears
This is the rear deck/3 chamber speaker box I made out of a plywood-honeycomb-fiberglass sandwich material. . . light but very rigid.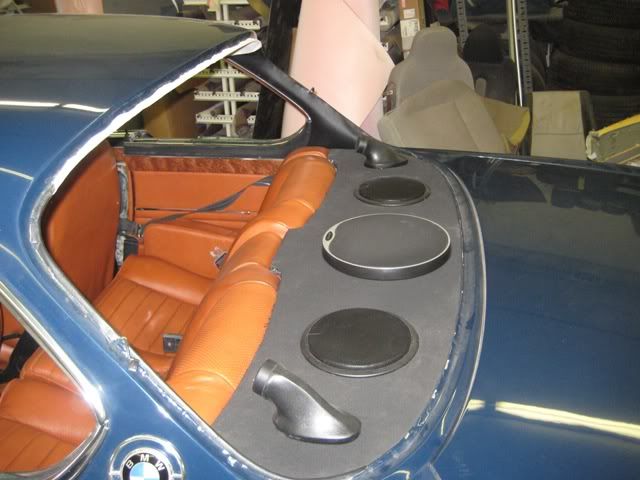 Front of car
Rear