Well-Known Member
Site Donor $$
Messages

11,725
Reaction score

4,115
Location
There have been references to a mysterious E12/E28 heat shield that fits the coupe so while my tranny is out waiting for it's 5 speed I ordered up part #51481832850 and this is what arrived:
It seems to fit pretty much perfectly into the contours of the underside. One of the fastening points is along the transmission mounting rail. I hacked up an M8 bolt (I am tired of ordering parts) to square it up and fit the front part of the rail (I ended up shortening it a little more), the other end will use the existing square bolt:
Here it is mounted up (frame rail below, tunnel above, the left side curves up under the fire wall insulation):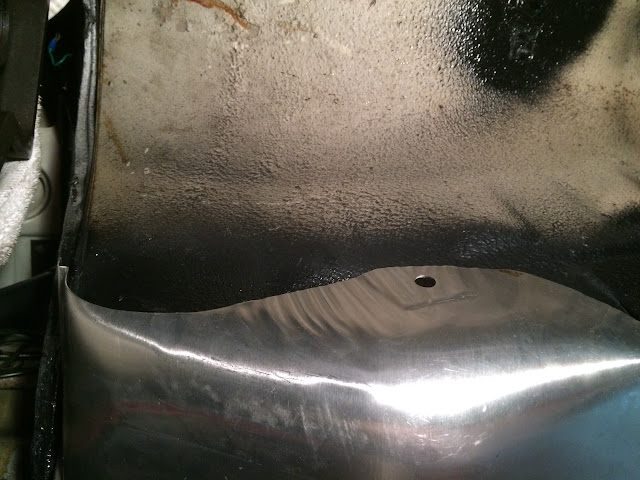 There are more mounting holes but at this point I am not going to drill holes in the underside. The front tucks into the fire wall insulation:
I will likely put some adhesive in front to hold it against the firewall and some 3M sticky stuff on the bottom edges to prevent rattles and give it some air space. Final fit/tweaking will be done when the 5 speed goes in and I will update then.