Messages

49
Reaction score

72
Location
Finally starting a thread for Claudia, the E9 I've had for about a month and a half now.
So far this forum has been super helpful in the short amount of time since introduction and I think I've surveyed the car enough to have a loose plan.
I have a bit of catching up to do on posted progress, but will start with plans and purchased quality.
Short term 2020-2022
Clean Clean Clean | I love to clean as I go on restorations and keep it visually presentable, on my e28 this was tons of fun and what led me to upgrade to an e9, more on this later.
Maintenance | Tackle the annoying | keep it in good running order, fix the obvious, resist the urge to go off stock mechanically
Rework the interior | Blue interiors are my least favorite so I'm starting the process for change sooner, starting with carpet via KHM. Since interior parts are typically hard to find this is a good way to collect parts as I plan the long term.
Rust inspection | Generally found the rust to be as expected, meaning someday a few years out, I'll want to strip everything down and replace a few panels. For now, coat and prevent further damage
Drive it! | I want to enjoy this car in its stock patina days before moving on
Long term 2022 and beyond
Mods | My rule for mods is nothing visibly outside its own era. Having said that I keep toying with the idea of an s38 engine swap, however the M30B35 in my 5 series would also suffice. 3rd option would be keeping it stock, but upgrade to triple Weber and associated mods. Open to other ideas since final decision wont happen for a while
Paint | Love the Polaris silver, but the paint is in need of a refresh, will keep the color.
Suspension & wheels | 14" BBS's are decent, but I have my heart set on Alpinas 15 or 16", coil overs because I'm terribly indecisive, might do this sooner
Condition at purchase
Engine seems to work well and run strong, top end seems really clean, bottom end, not so much.
Hood was way out of alignment
Rear suspension is on its way out.
Brakes...work but pull a bit, rears seem like they sat a long time
Rust, ran a horoscope behind the front fenders, found some but not full rot yet, haven't checked the rockers yet, more pics to come later
Interior, much better than expected
Pretty picture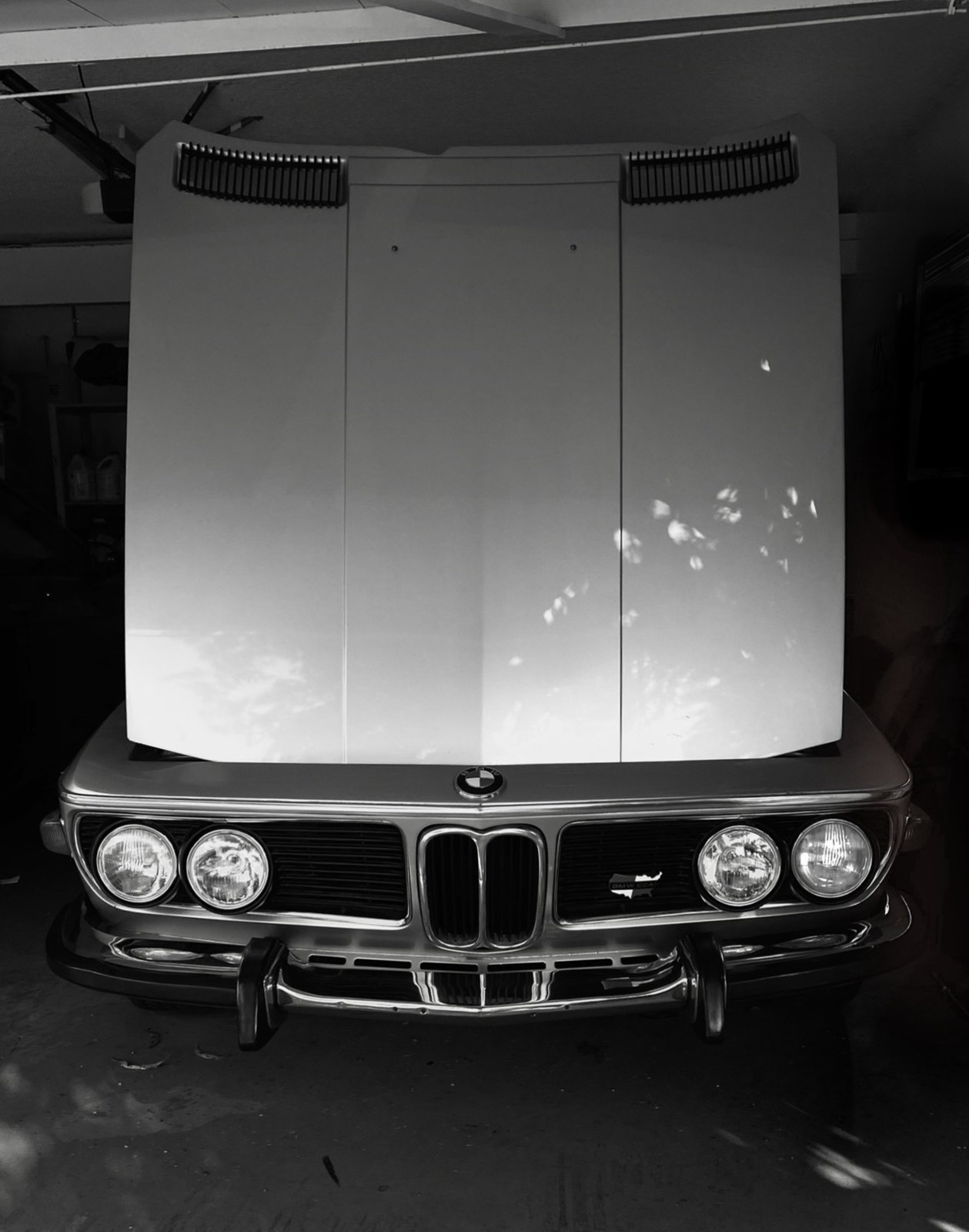 Engine bay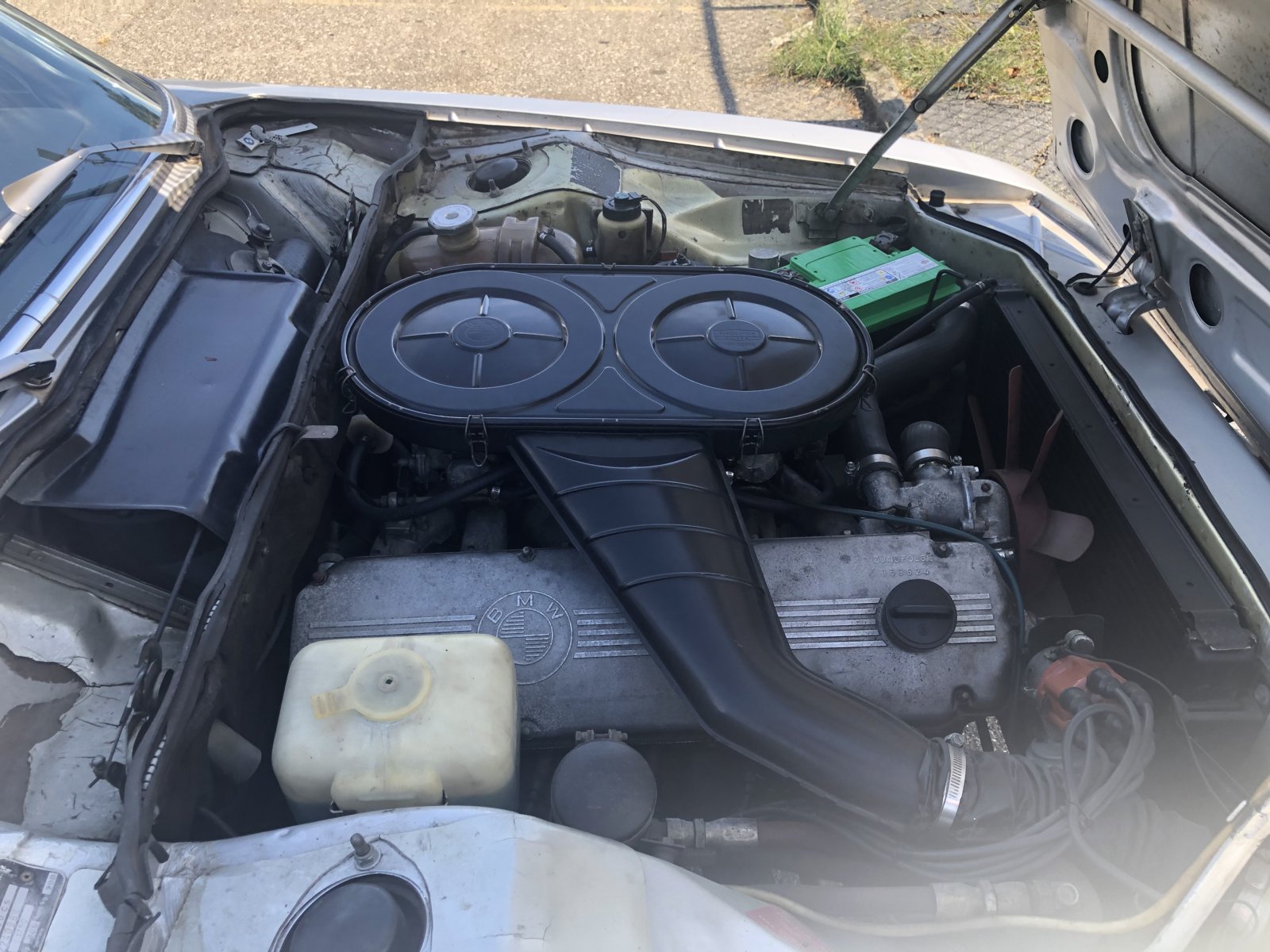 One of the first things I did was some touch up paint on the rear. Grind away surface rust, clean and quick re-spray. Noting a lot of the panel fasteners are corroded with paint rubbed away. On the inside I'm touching up with SilverBullet, outside with Polaris silver. More on the trunk later.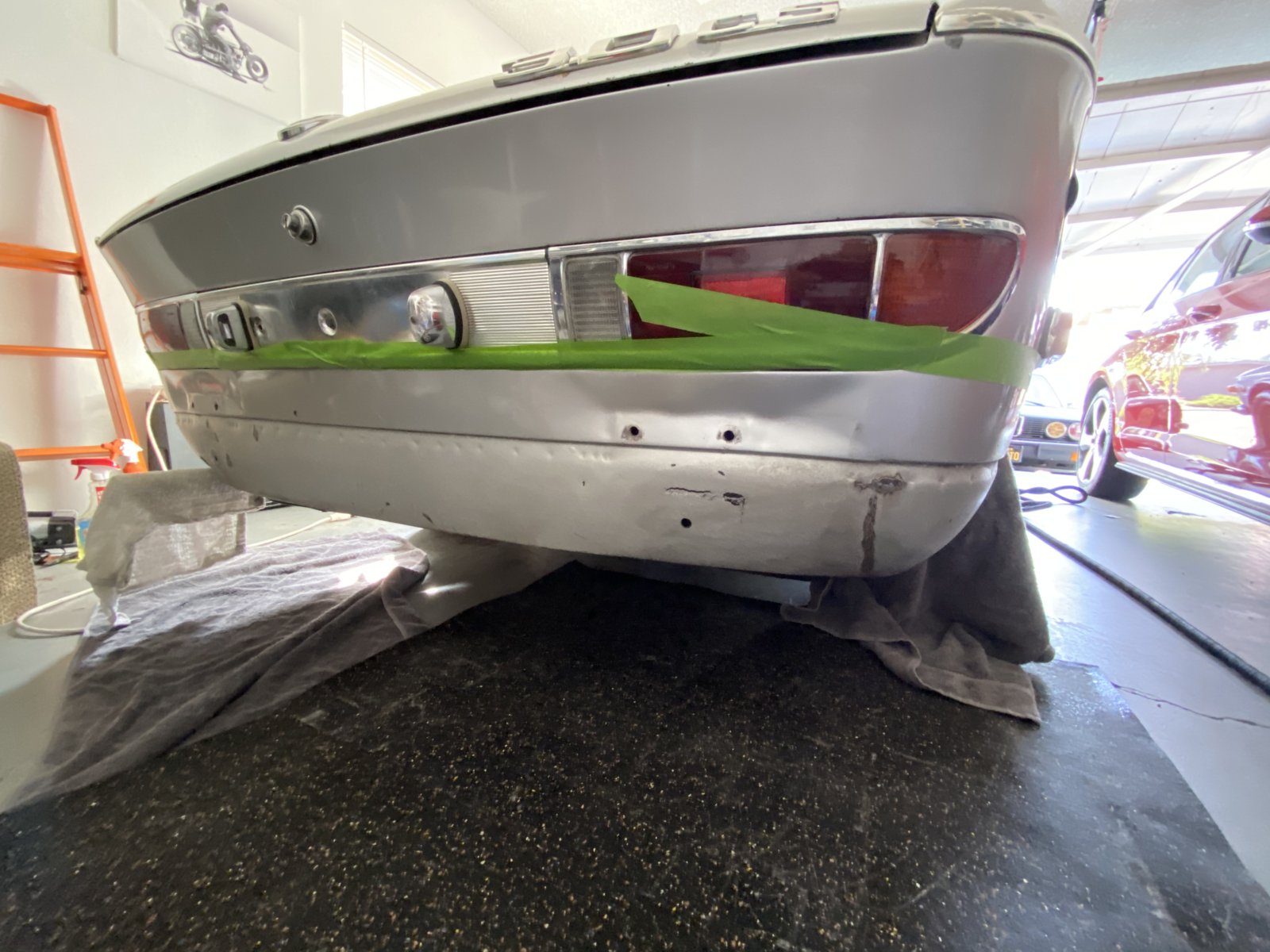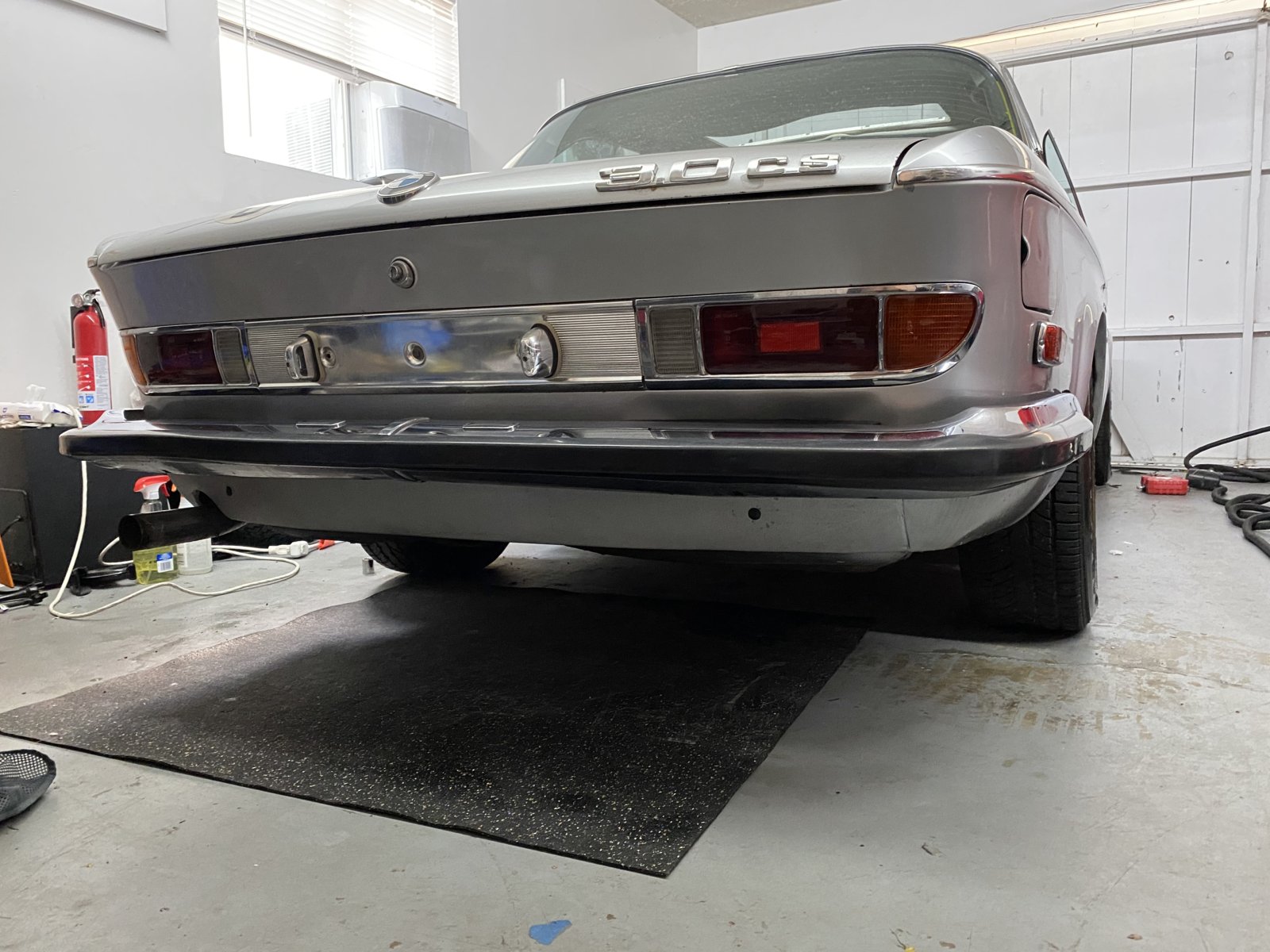 Also, must have the essentials. Snagged both sets of mechanic and parts books for e9. Already helpful.
Last edited: