Messages

39
Reaction score

13
Location
SOLD - my 1971 BMW Bavaria in Ellicott City, MD. 6/27/2020 - SOLD
.
Taiga (originally Sahara) with brown interior, 4 speed manual transmission, and a non-original engine from another 2800/Bavaria (I've never been able to read the serial number off of it, I think it's hidden by a hose?). The paint is beautiful, BUT…the car was painted by the previous owners with the engine in so there is overspray on some hoses and the undercarriage wasn't repainted. There is no undercarriage rust, but there is some bubbling in the paint on the right rear fender lip that hasn't really changed in my ownership. Pictures of that and a scratch in the front fender top are shown in the linked gallery.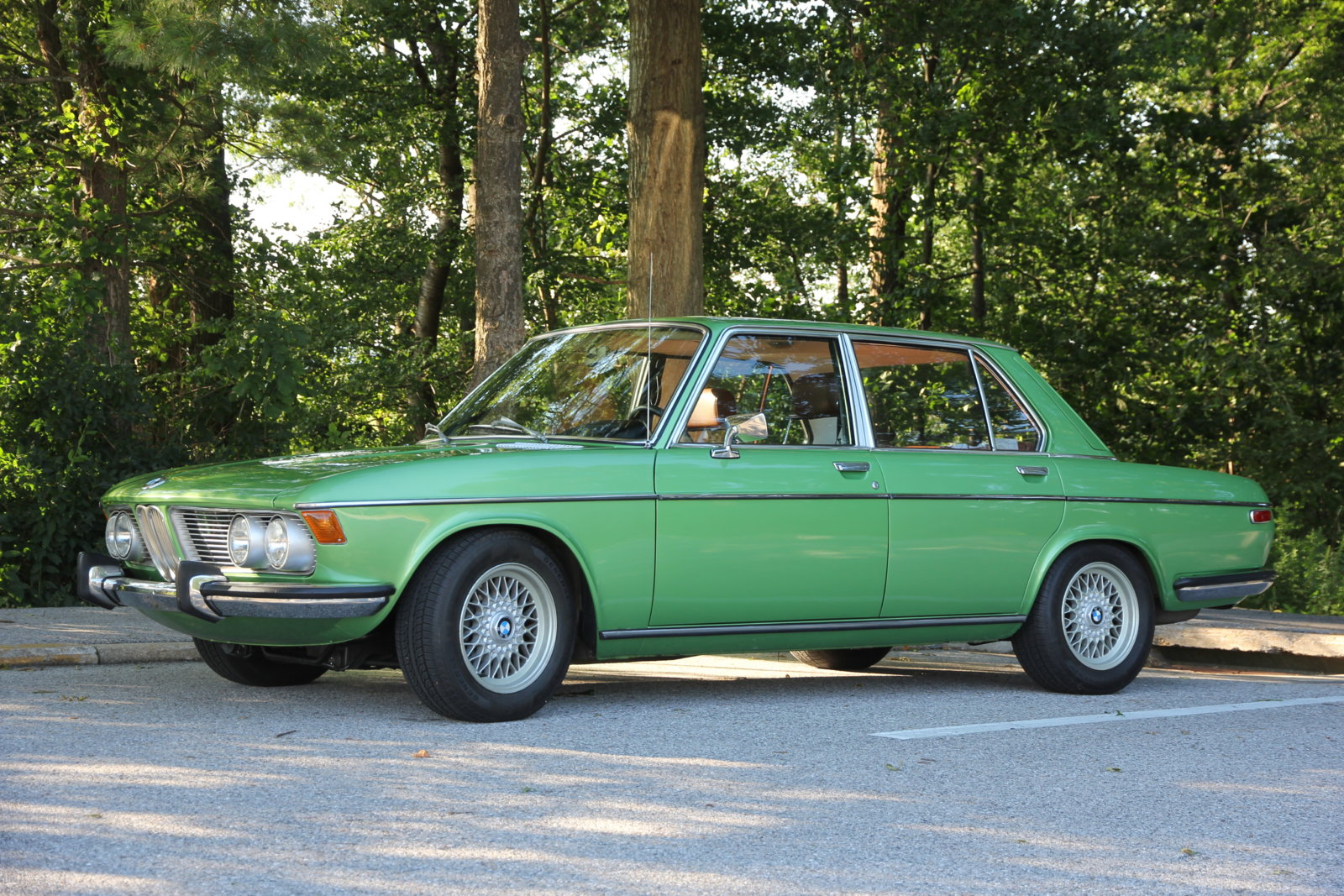 The interior is mostly original and in excellent shape. The original steering wheel will come with the car along with the installed Alpina wheel. The air conditioning blows cold. I replaced the A/C fan control switch because the rheostat on the original one didn't work very well, but the new one is missing a pin that allows the non-A/C fan to run when the A/C is off. I don't drive it in the winter so that was never an issue for me, but the original will be included if someone wants to rebuild it.
The odometer reads 7,399 which I believe to be 107,399 based on the documentation (the car was at 91,600 miles in 1988 and not much happened after that). The car comes with records since new including European Delivery paperwork. The car has an interesting history of being shipped back and forth between the US and Europe as the original owner's job had him floating between locations.
The engine does seep oil, but doesn't burn any and doesn't need topping up (granted I've only driven it about 1,000 miles per year). In the three years I've owned the car, I tidied up the engine compartment; replaced the radiator, fan clutch and some hoses; installed a 123/Ignition distributor; re-bushed the front suspension; fully rebuilt the rear suspension (new bushings and gaskets, and repainted all parts), replaced the exhaust (except for one downpipe I couldn't get from BMW), cleaned and re-greased the wiper motor, and replaced the front windshield. The front windshield trim is tired, but unfortunately was NLA when I last checked. The dashboard is cracked.
The car is a lot of fun to drive, definitely bigger feeling than a 2002 but much more comfortable. The Taiga paint really brings this car alive, and it gets a lot of attention on the road.
Link to pictures:
https://photos.app.goo.gl/KYzUEkonxo6bGNwn9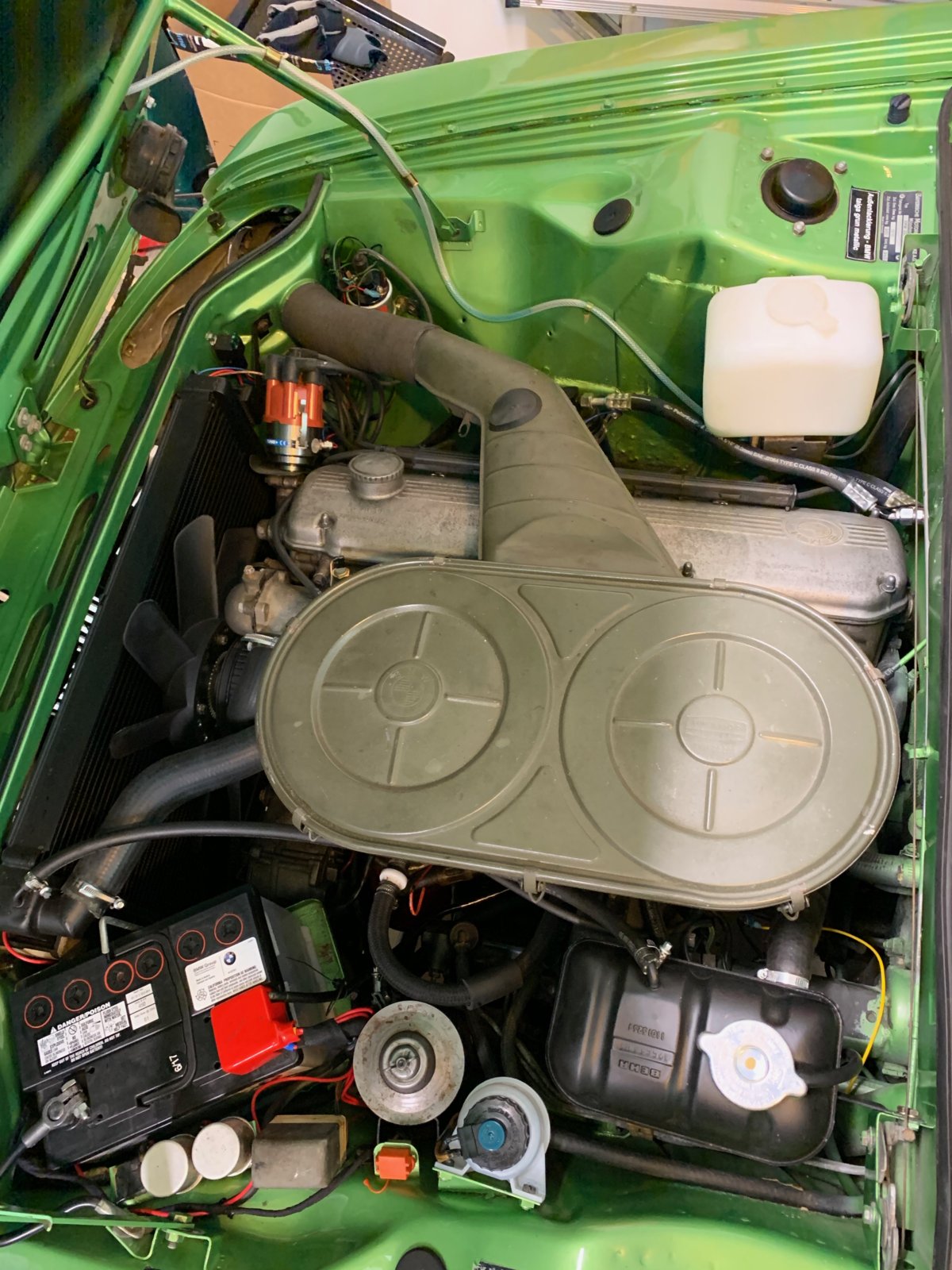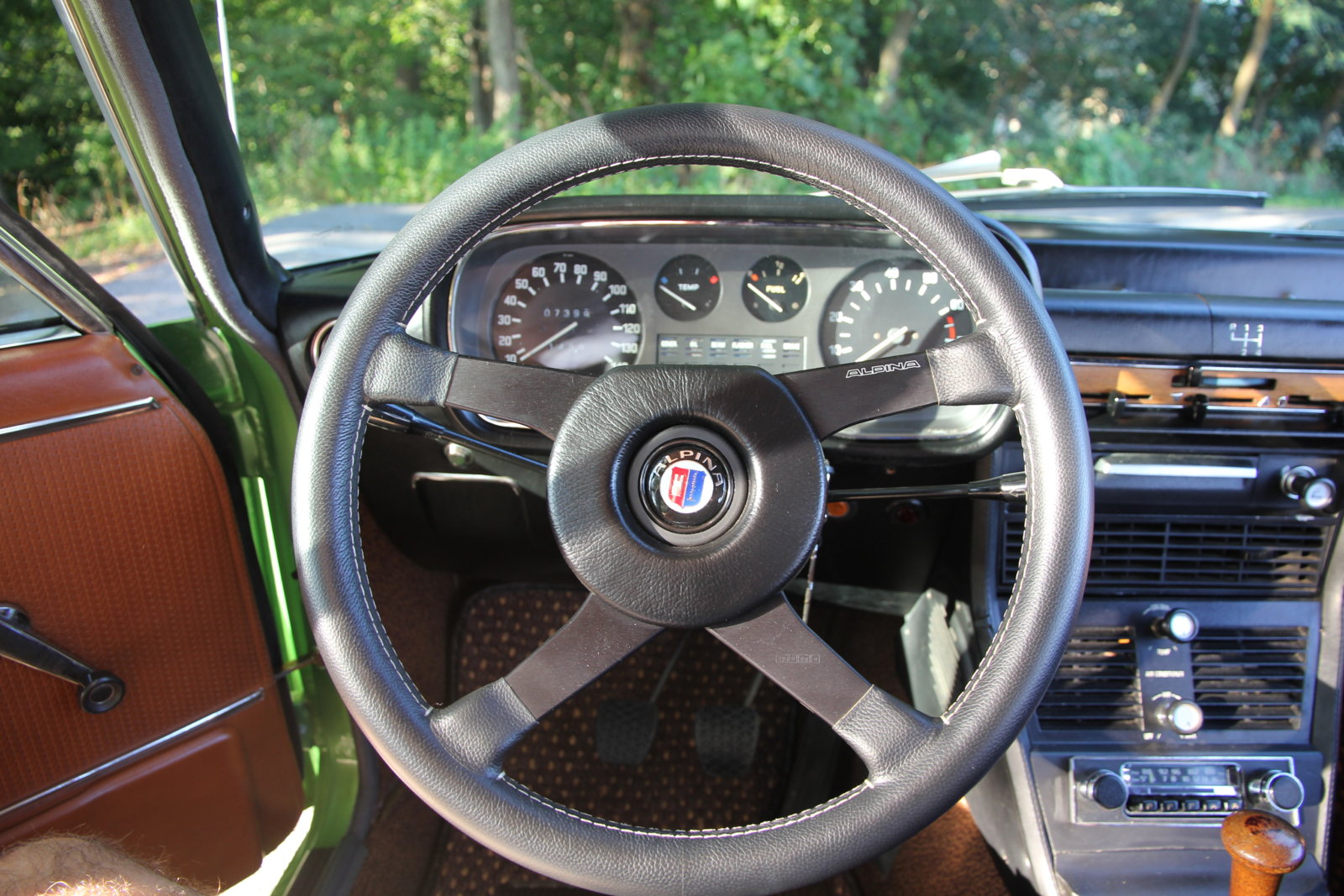 Last edited: