Well-Known Member
Site Donor $
Messages

10,176
Reaction score

2,269
Location
I've come across a machinist, Tim Jason, who makes what appear to be very high quality and tasteful air cleaner assemblies for 2002's and other cars. I contacted him to see if he'd consider making a setup for M30's for e9/e3 et al. For the triples I envision using the Alpina-type elbows mated to a custom horizontal flat air cleaner assembly as seen below but in 6 cylinder version. Koogleworks makes this for M10's but doesn't have time or desire to expand on the offering. Note the built in ram tubes. I'm tired of the foam socks and lack of factory look, and I can't justify the cost of a real Alpina system which I lust after. Have a look at this and let me know if you'd be interested in one (of course price and fitment issues need to be worked out) and any other feedback to see about putting together a group buy. I'm happy to be the guinea pig and arrange. All CNC aluminum. He can do the black crackle powder coat or unfinished aluminum, depending on your valve cover. Elbows shown are stainless, considering aluminium for even less weight. He also offers individual air cleaner assemblies as shown in last pic right now if those are of interest. Overall, I think it would be a really clean, factory look for triples, and still let the music out. My initial thought is to consider making the BMW text a little smaller. Overall, what do you all think - any interest and/or ideas?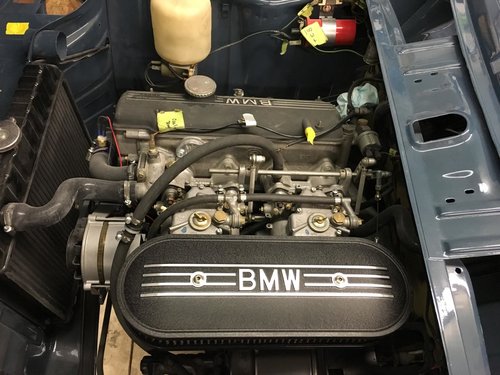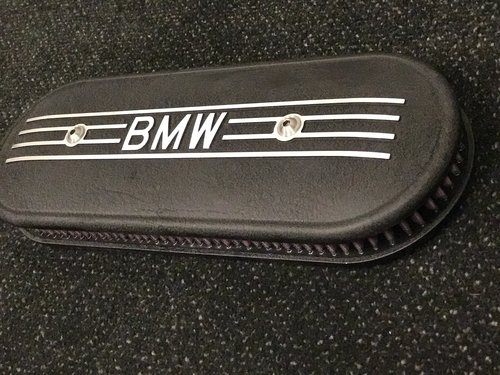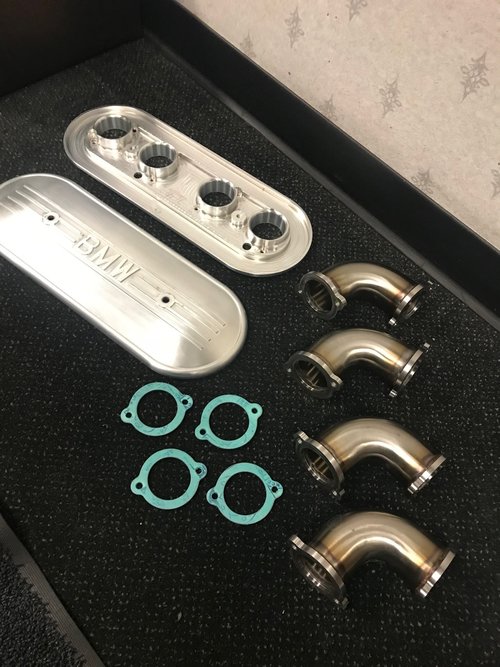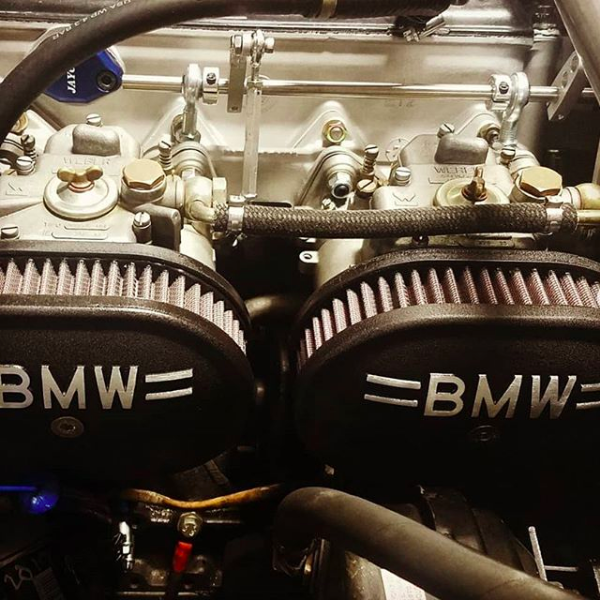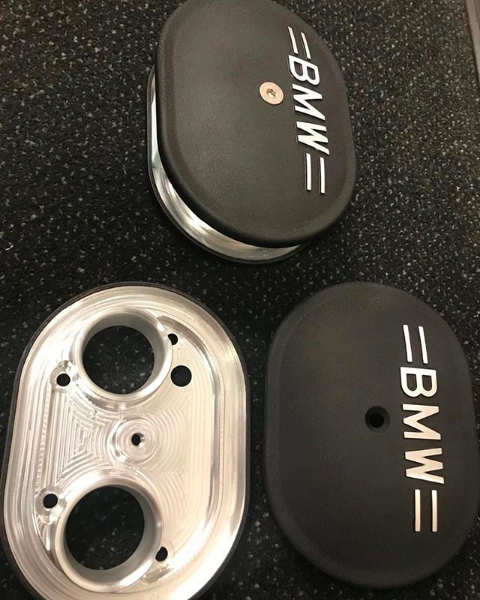 Tim's Instagram for more pics:
Welcome back to Instagram. Sign in to check out what your friends, family & interests have been capturing & sharing around the world.
www.instagram.com
Last edited: