Administrator
Staff member
Site Donor
Messages

2,856
Reaction score

1,456
Location
We're forwarding e9-driven.com to the original CS Registry domain that's been around for years and housing the list there. Markos has spent hours migrating the old database to the new site and I will be adding the information pages over the next few weeks. There will be issues so please work with us to get things straightened out.
Password recovery (we don't have the old passwords), claiming entries and just plain mistakes made by me will all come into play, but I'm confident that we'll make it a great site.
www.e9coupe.com
-->
www.bmwcsregistry.org/list
-----------------------------------------------------------------------------------
How to recover your account on the new Registry:
1) Click the "Login" link at the upper right of the page:

2) Type in the email address you used for the registry.
3) Click on the "Forgot password" link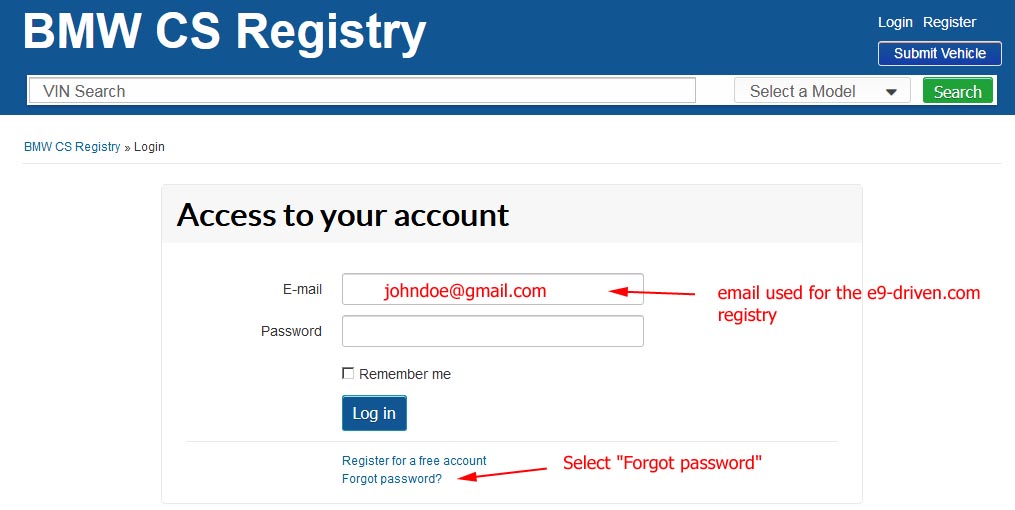 4) If you can't remember the email address you used for the registry click on the "Contact" link at the bottom right of the page and fill out the form in the information below:
5) Wait for the Admin's to contact you with your login details.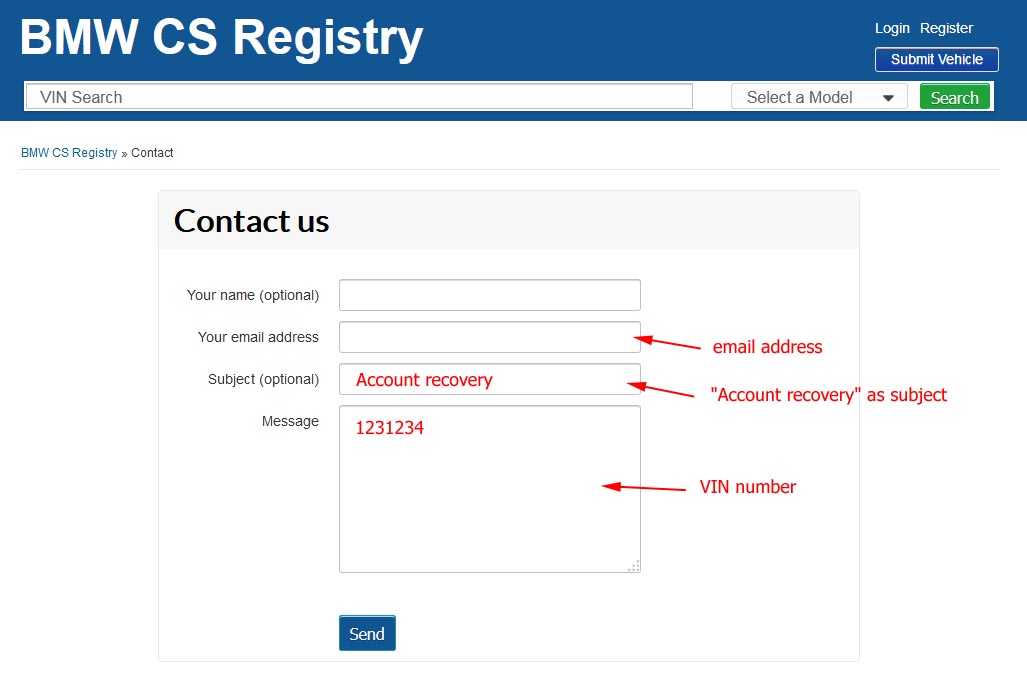 Last edited: