Administrator
Staff member
Site Donor $$
Messages

10,663
Reaction score

4,005
Location
Hi Folks,
I need to make this roof disappear sooner than later. It is in very good shape, and I am very flexible on the price. I will likely sell the sunroof bits for the price of the whole roof. If there are no takers, It will be dismantled, stripped of the pillars. , and crushed.
The roof has no structural rust or filler. I will cut it to your specifications and build a box for it. Shipping not included. Thanks!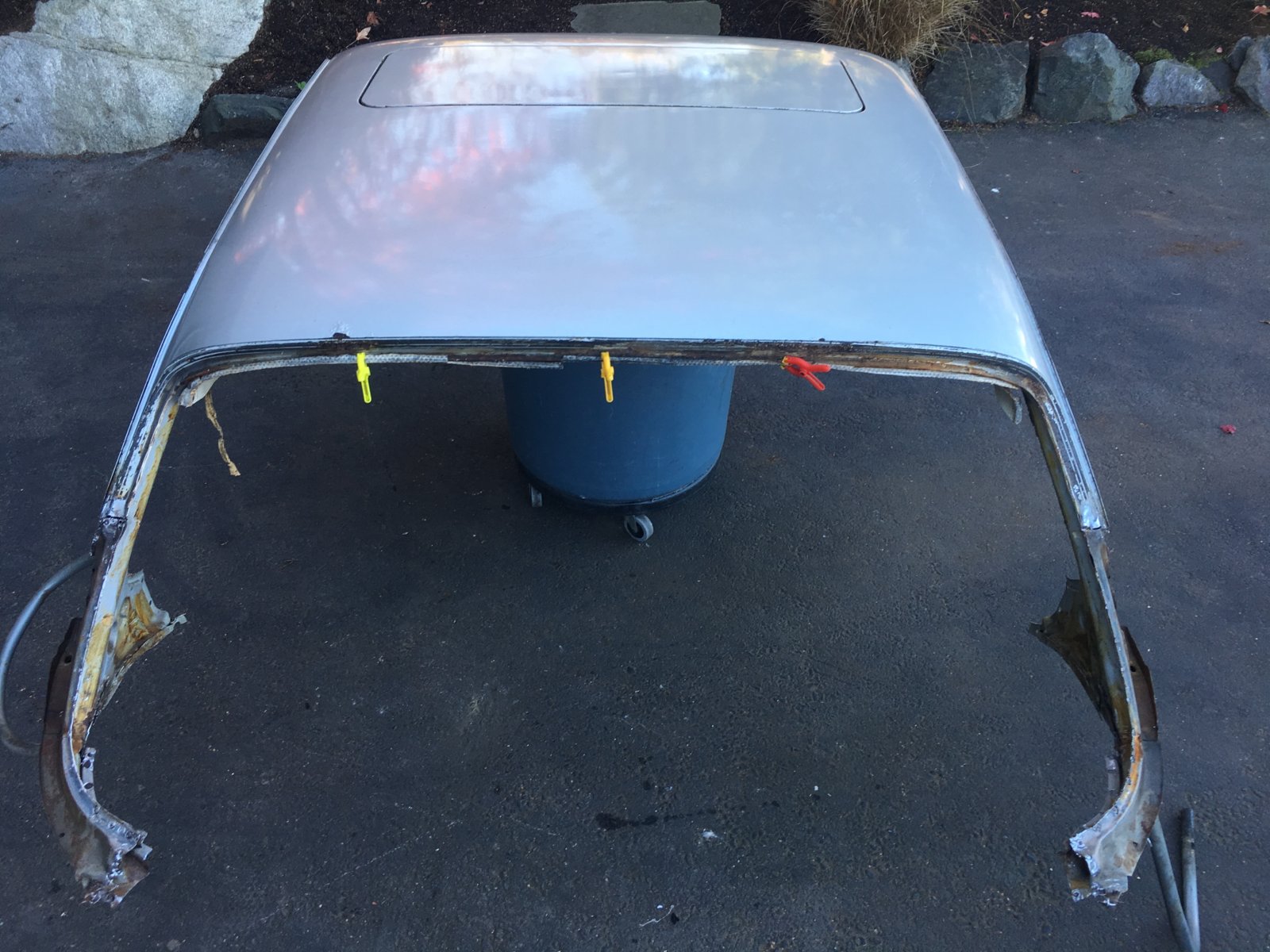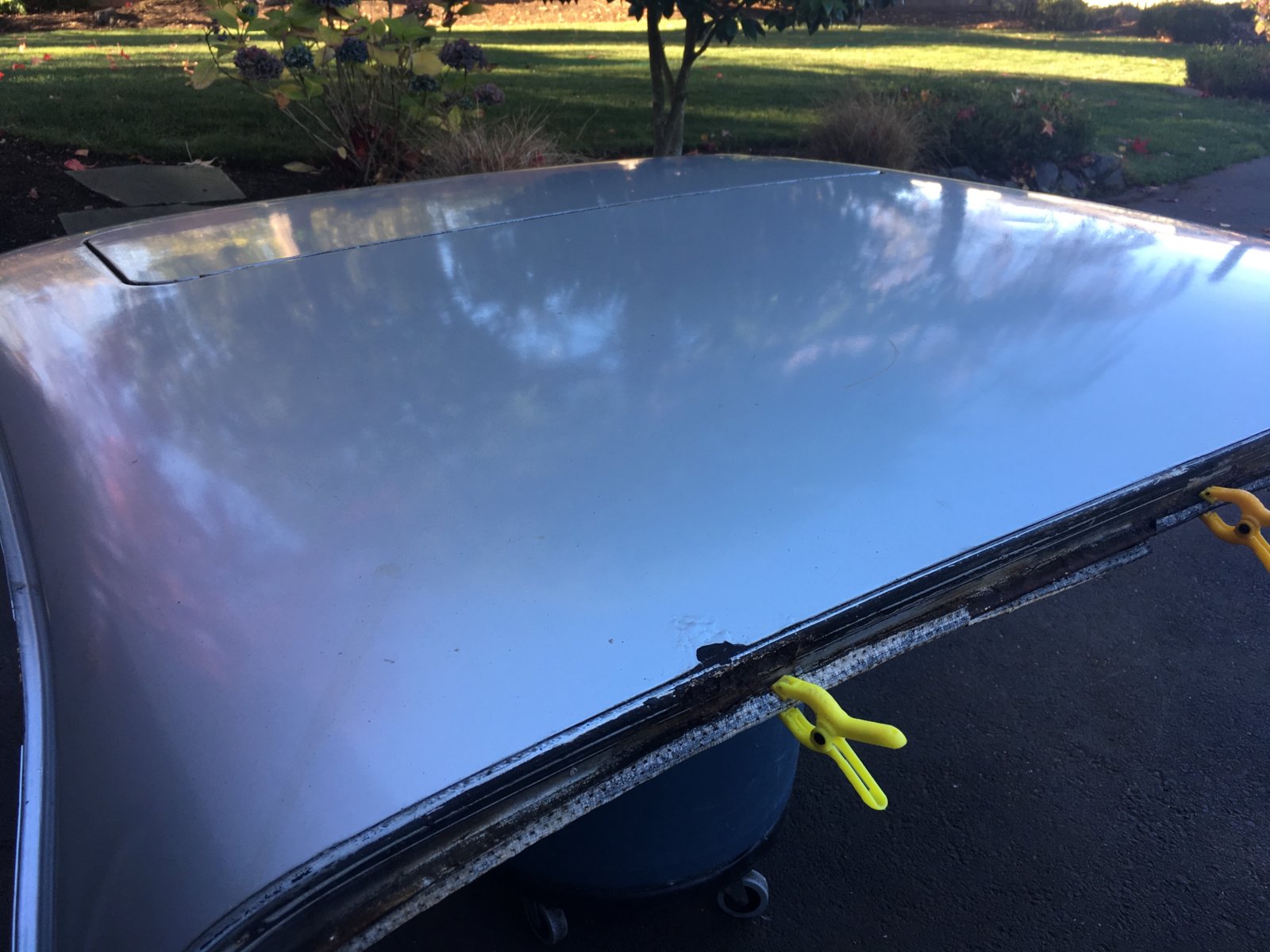 That is not a dent on the sunroof panel. That is a dent near it though.