Parts Hoarder
Staff member
Site Donor $$
Messages

10,307
Reaction score

3,650
Location
Hi Folks,
I'm not doing much work on the e9 at the moment, especially given that most of my "work" is buying parts from Europe.
Perhaps I will leverage the forum for another "happy" non-automotive topic. Please contribute! I expect elaborate setups from some members. This thread needs tractor pics and chicken coops!
I wasn't planning on a garden this year due to travel. Plans are changing so the garden is en route. We typically grow a lot of squash, beans, onions, radish, arugula. The only tomatoes that do well are cherry tomatoes. It's very dry here in the summer, but not very hot. It can also get wet here in august and mess with the tomatoes. We also use water-filled insulators around the few tomato plants to help with the PNW morning chill.
If you are in the habit of watering by hand, I highly recommend drip irrigation. The parts are super easy to put together and you can hook the large plastic line up to garden hose threads. I have all of mine on timers, but they are just cheap (~$40) 4-way garden hose timers. My setup is permanent, including the main tubing, I just don't use fancy hard-wired timers.
This morning I picked up some sand and compost. We turn our beds every year but the soils is getting too clumpy and clay-like. Some of our crops didn't do well last year, and we think it is the solid condition. Feel free to chime in!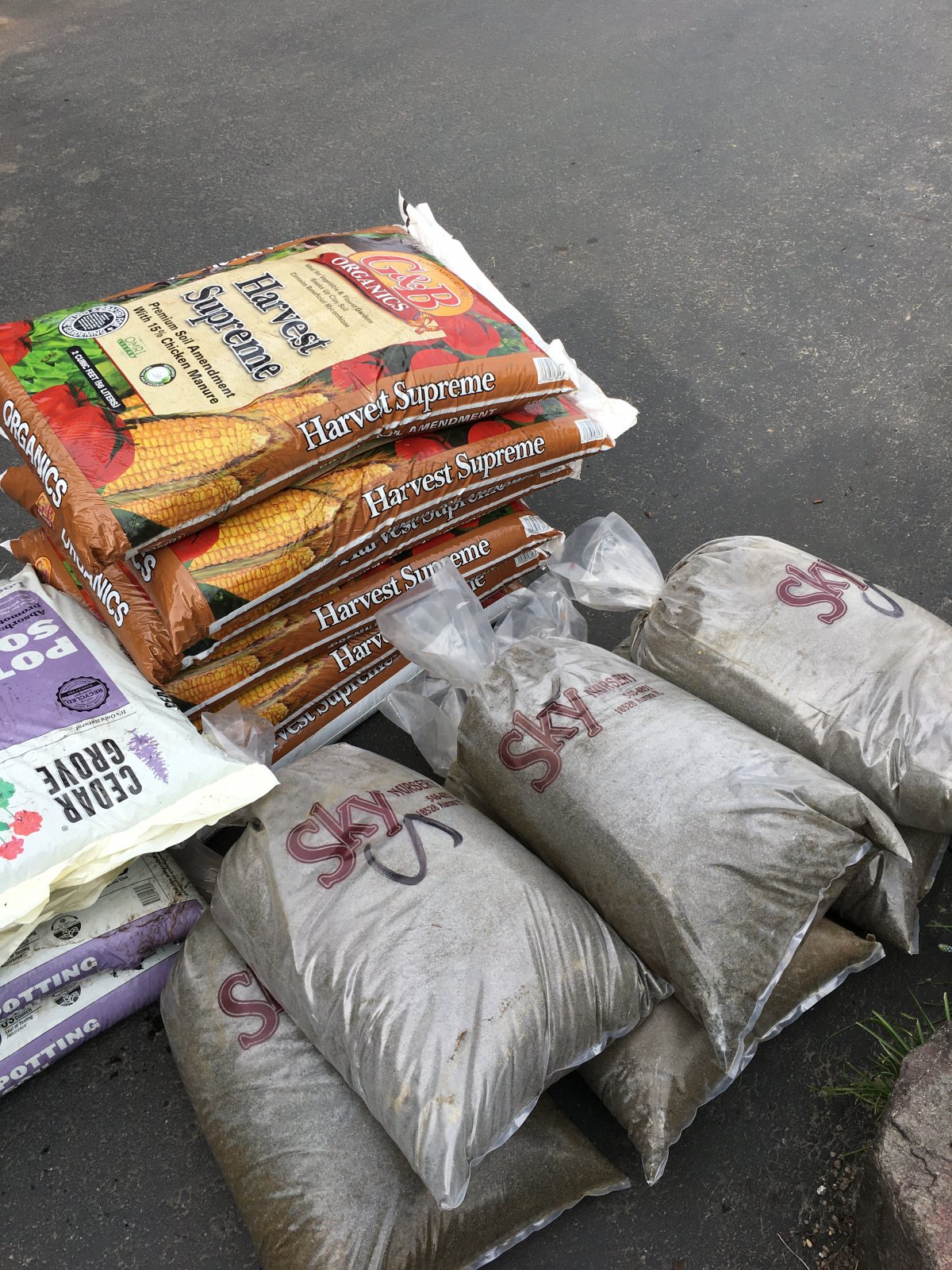 Beds turned, they need sand, compost worm castings, etc. We also buy a few thousand ladybugs and let them loose on these three beds.
We use marigolds as a "zinc" to keep the PNW slugs off of the vegetables. The ones grown from seed always end up being the hardiest in the end. This year we will be using our greenhouse for lettuce and greens. We don't usually do this so I'll have to pay more attention to temperature and humidity. I did add wax-filled (D-Jet AAV style) pistons on the roof windows, which help keep things ventilated.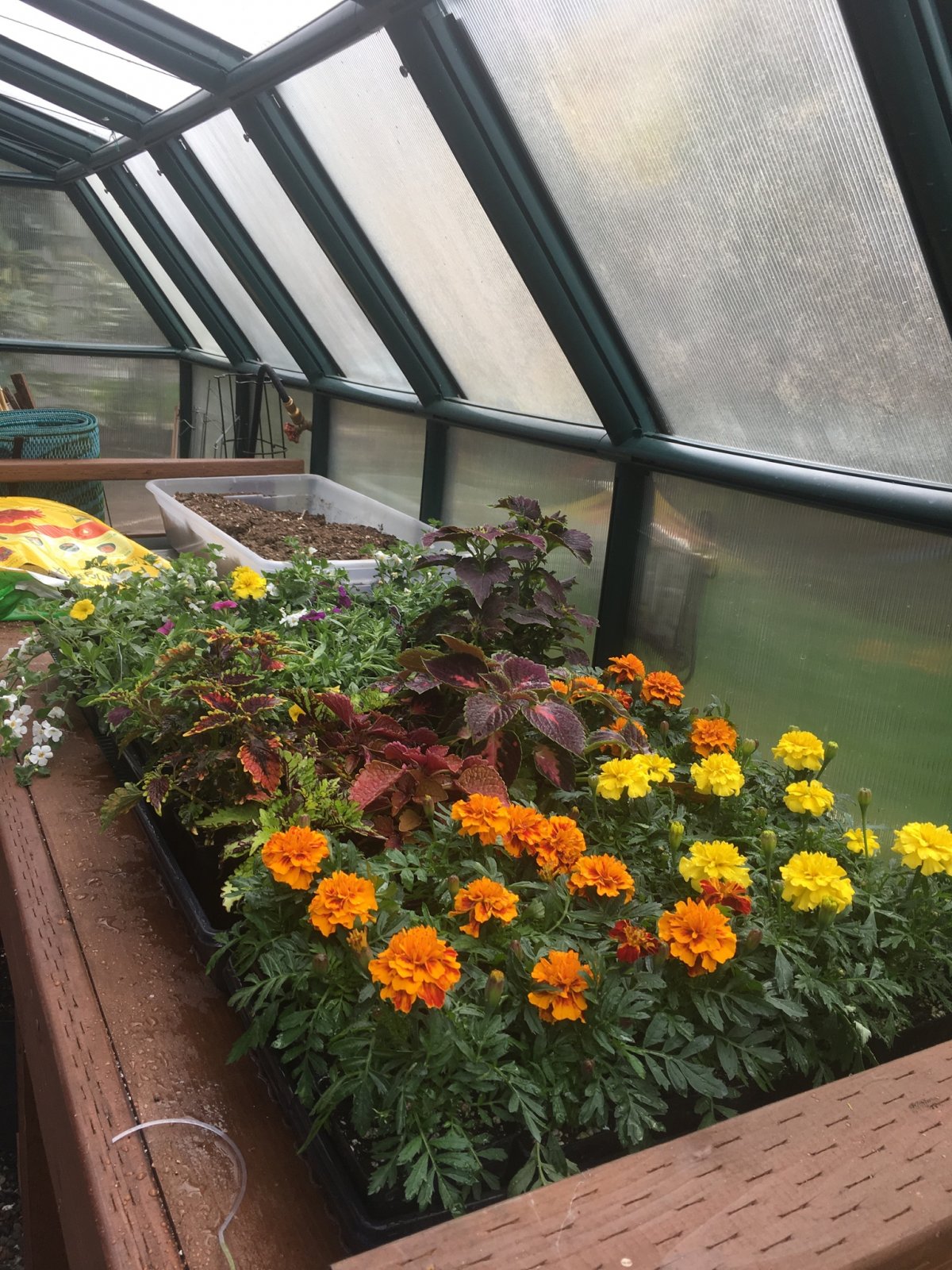 Hopefully the garden will look something like this in August. Last year some rodent chewed up all of our apples. I like to think it was a squirrel or raccoon but in all honesty it was probably a rat.