Messages

25
Reaction score

0
Location
I'm new to the board and found the experience and knowledge of the members incredibly helpful in my E9 education and car seach. I wanted to find a restored car and after about two months of looking found what I believe is a great car with a nice story.
I thought I'd share the story and pictures of the car as it went from a basket case to what it looks like today. There are a lot of pictures, so I'll post them over the next week or so. Hopefully the man who restored the car in his garage on nights and weekends will join the thread and add details that I just can't know about the hundreds of hours that went into the restoration.
In terms of the back story, the car I bought had an engine failure in 1981 and was acquired by an owner in Colorado who intended to turn the car into a race car. As happens w many projects, he started work, got distracted, and then the next thing he knew, 25 years had passed. In 2006 he decided to sell the car and placed an ad in his local BMWCCA newsletter.
The man I bought the car from, call him Mr. Fenster, saw the ad and had been looking for his next restoration project. He'd restored, as a hobby, a number of cars over time and was intrigued by the E9. He went to see the car and while it was in dreadful condition, it was a complete car and hadn't suffered any major damage. He bought the car and trailered it home, ready to start the project.
Here is what the car looked like in 2006 when the project started:
In the barn...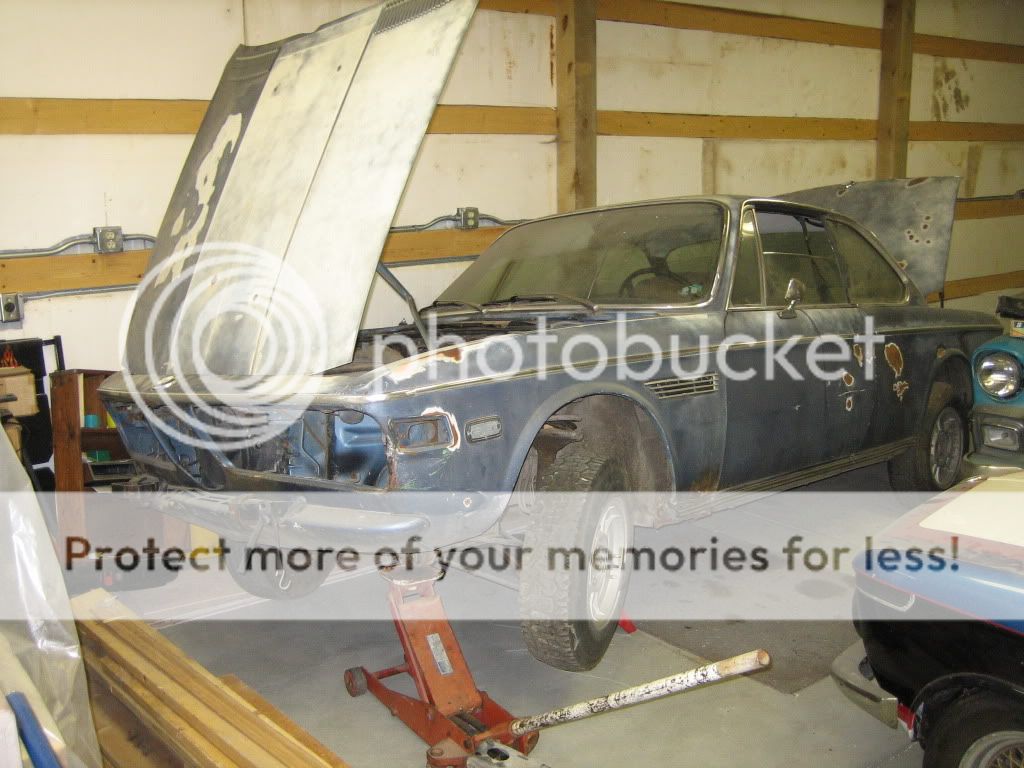 Ready for the makeover to start...
More details and pictures to come....