Well-Known Member
Site Donor $
Messages

10,258
Reaction score

2,366
Location
This thread is really more about the type of people we have the good fortune of knowing on this forum instead of just being about another one of my hare-brained projects. As some of you may know I have a fetish for triple Webers, and the intake manifold I have for them is a quite rare one made back in the day by a company called VGS. It stands for Viktor Günther Sport, in 1971 they became the German importer for Weber and also made bespoke manifolds and other tuning parts for the M30, 2002, and E21. The manifold is unique because it allows for mounting the carbs without interference from the thermostat housing or the brake booster. Even more hard to find is the matching air collector box that came with the setup, I've only seen one for sale before, about 8 years ago and I dropped the ball and didn't get it, couldn't justify the $$$ at the time. Of the various BMW tuners back in the day (Alpina, GS, et al) this is also very hard to find. Not as valuable or cool looking as the Alpina box, but it's lighter and hard to find. VGS is still in business today and they are now called VGS Motorsport but no longer make this particular item. They are looking in their archives for any additional info on this manifold/airbox setup and will send it to me if they find anything (I contacted them pleading my case in Google German).
Recently I got an email from
@Keshav
, our E9 brother-in-arms extraordinaire, saying he remembered I have this manifold and that an airbox just popped up on DE Kleinanzeigen, he offered to act on my behalf while I scrambled to wire the money, I wasn't going to let this one get away. Keshav was the first to contact the seller and sealed the deal, several callers soon followed him but to no avail, his quick action paid off. The airbox was shipped to Keshav from Austria and he forwarded it to me and it arrived today and it is fantastic. I can't thank him enough for not only his awareness but also his thoughtfulness regarding my possible interest in this. That, my friends, is what this forum is all about.
So I've been getting a few messages asking what's up about a recent post where I show a VGS airbox on an E3: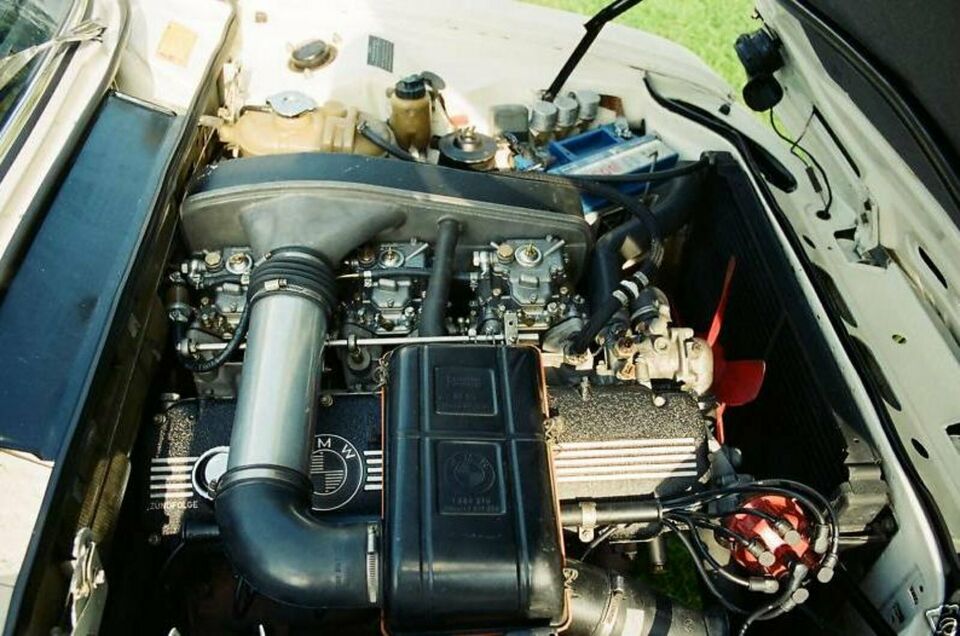 This is the VGS airbox/manifold combo on a set of Webers but I don't like the E12 air filter box so I luckily found a crusty CSi one on eBay that needed rehabbing: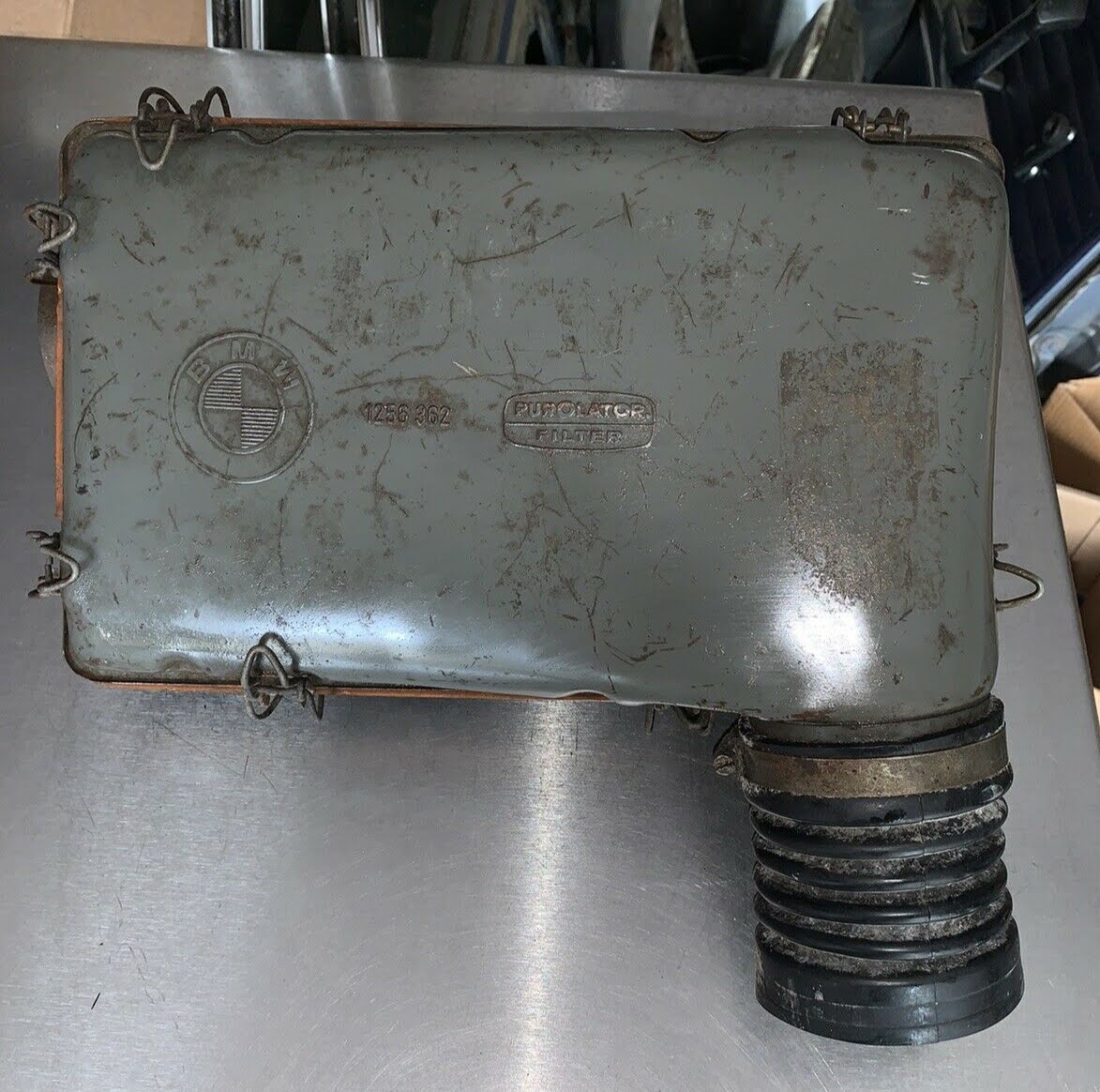 Enter brother-in-arms extraordinaire #2
@sfdon
who hooked me up with some beautifully replated flat style yellow clamps. I can't thank him enough either and look forward to sending him some mardi gras treats in due course. Some vintage pictures of aftermarket tuner airboxes (thanks to
@Markos
,
@Keshav
) appears to show that these companies painted the boxes black instead of the factory grey/olive green as discussed at length on this forum. So I did mine in SEM satin black (I'll have an unused can of custom mixed RAL 7022 coming up for sale soon), and here it is with Don's clamps: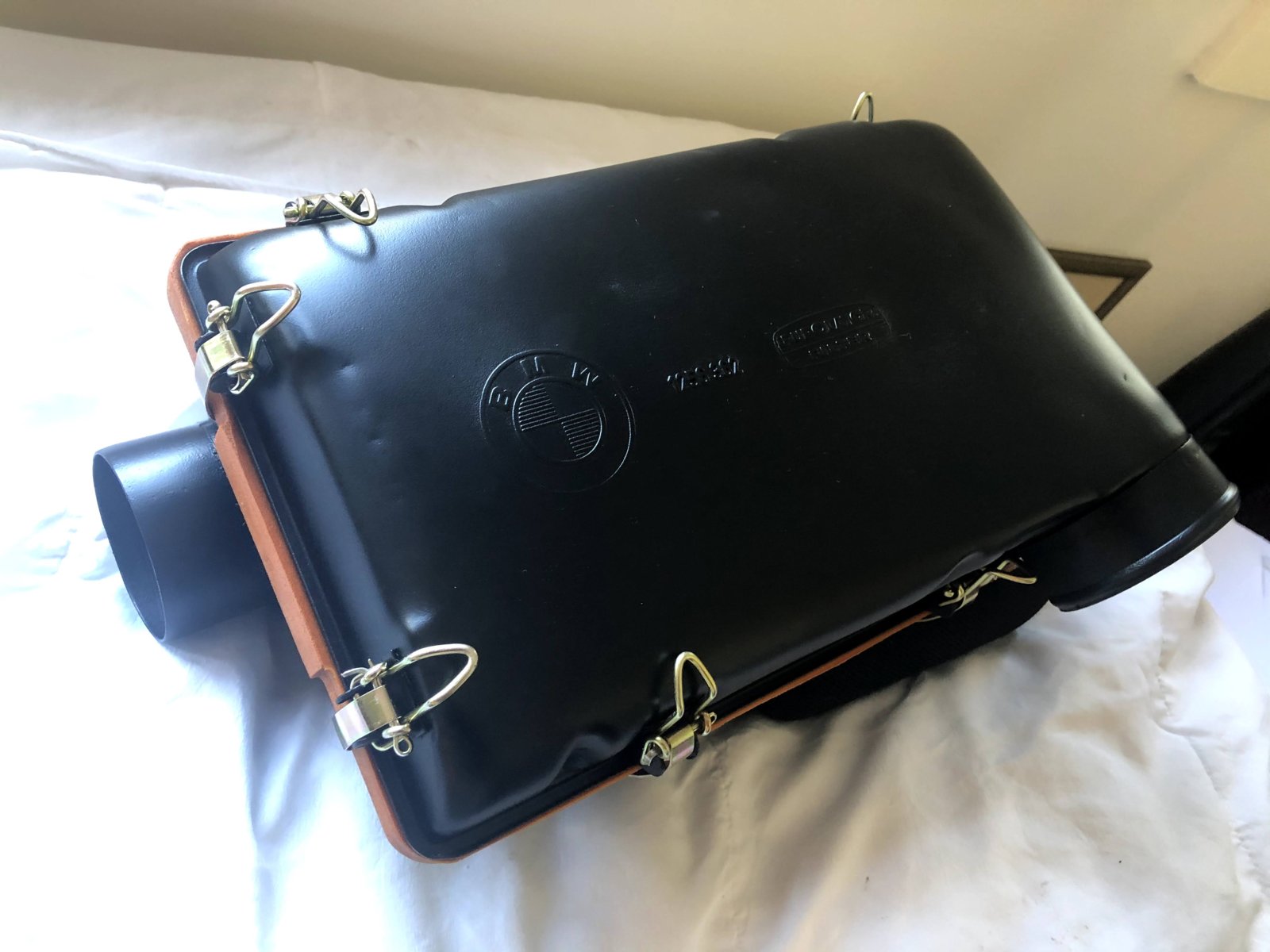 These old pics also show that the 4 lowside clamps have their ends pointing flush along the contours of the box, the 3 highside ones point away in order to access them and to have them close properly. Originally the airbox bracket on the fender was bolted in place if the car wasn't a factory CSi, I don't want to weld or drill any holes in mine so I am making a bracket for the box which will mount to the 3 bolts that once held the a/c muffler can, this will be painted black of course and won't be visible when in place: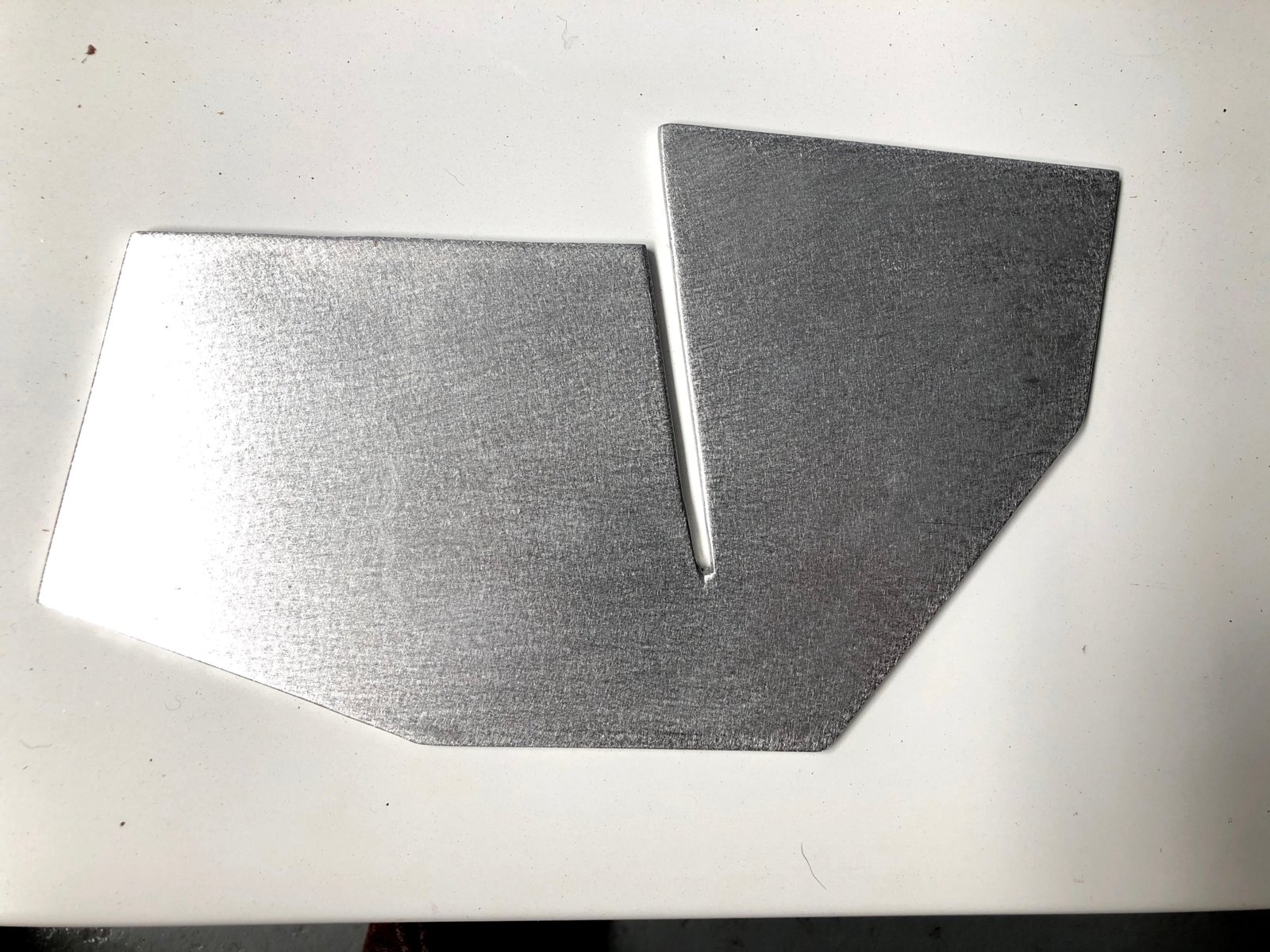 The left side slides into the filter box and the right side will mount here, this will also help me clear the a/c hoses,
@adawil2002
and others have sent me pics of their airfilter box installs so I can get mine somewhat correctly placed: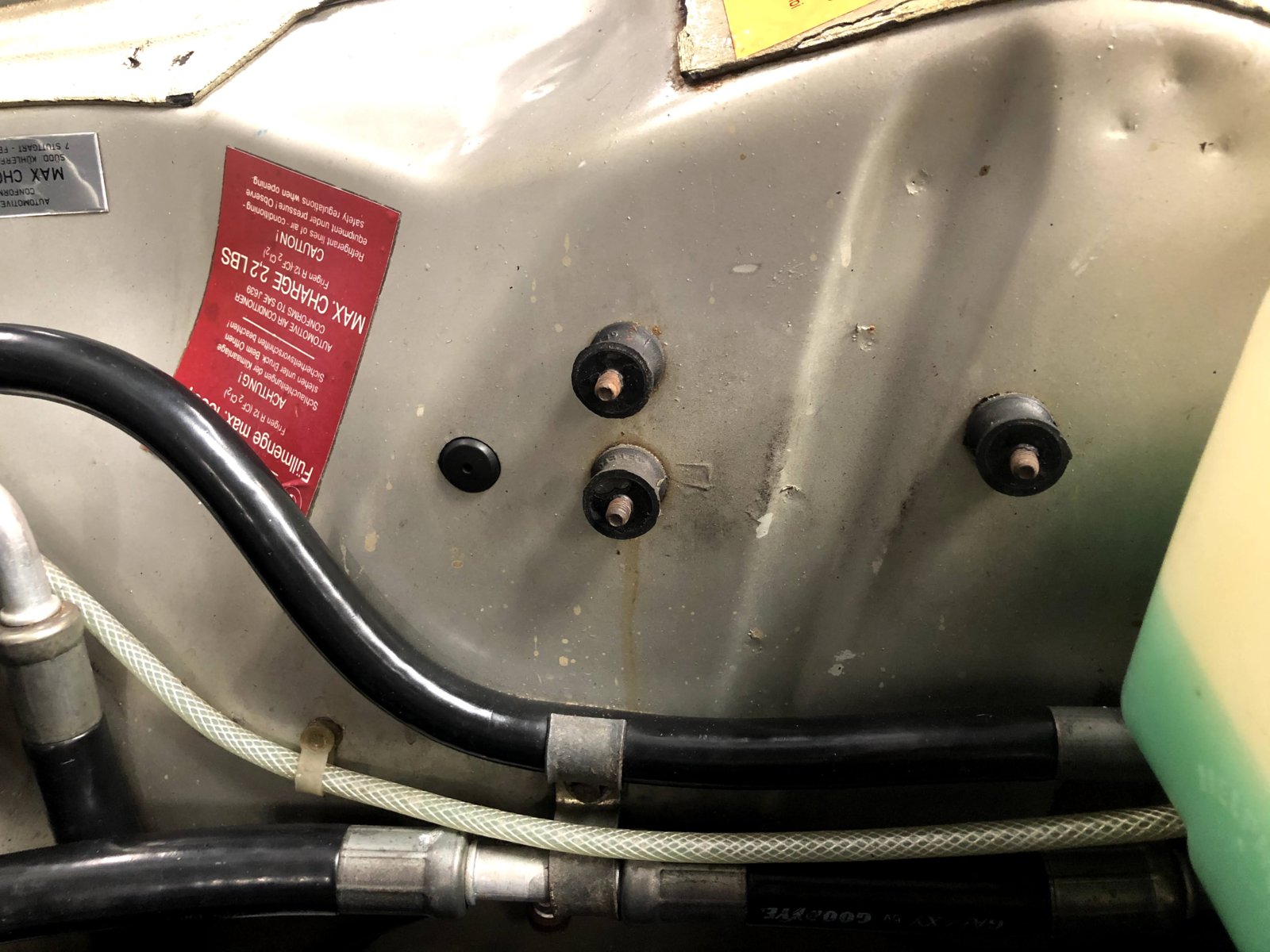 The airbox arrived today and I did a test layout/fit (note the "VGS" cast into the manifold):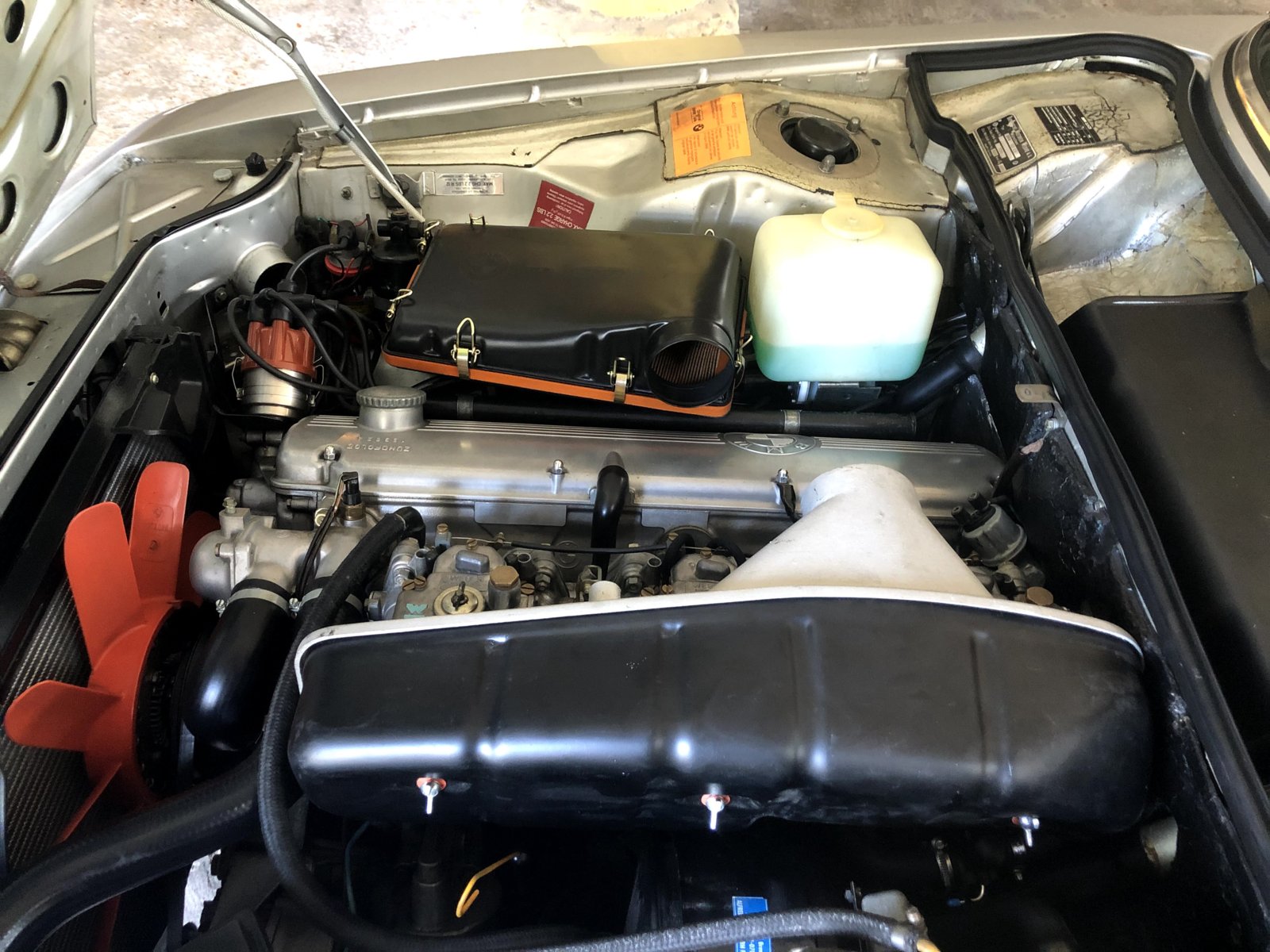 I will paint the black airbox part a matching satin black as the air cleaner, and clean up the aluminum piece. It is surprisingly light weight. I will source the 80mm corrugated carboard hose for the airbox/air filter connection and the 70mm for the air filter/cold air opening in the front end. And some vintage screw-type hose clamps.
I will continue to update the progress as it gets further along, I need to re-engineer my heater bypass valve because it interferes with the box, and some other details. I realize I will be giving up some intake music for the cold air intake and a cleaner "tuner" look (the foam filters worked great but kinda bugged me with the aftermarket appearance), we'll see how that goes. I do know that the hot turbulent air inside the engine compartment definitely affects the AFR's for the Webers so hopefully I will see some consistency from this set up.
So many thanks to this forum's very helpful members for enabling those of us with crazy projects! More as it comes together, feel free to chime in with any suggestions etc. After this will be installing some euro piano top pistons for a compression/HP bump to go along with the Webers and the Schrick 282 cam already lurking in the head.
Last edited: