Well-Known Member
Site Donor $$
Messages

2,364
Reaction score

1,311
Location
Hello all,
Today I decided to dig into the tail lights on my car, which are in need of some elbow grease. Regarding the housings and reflector assemblies, is there any content on how to take all of this apart and best options for re-silvering the reflectors? I did a couple of searches and couldn't find anything.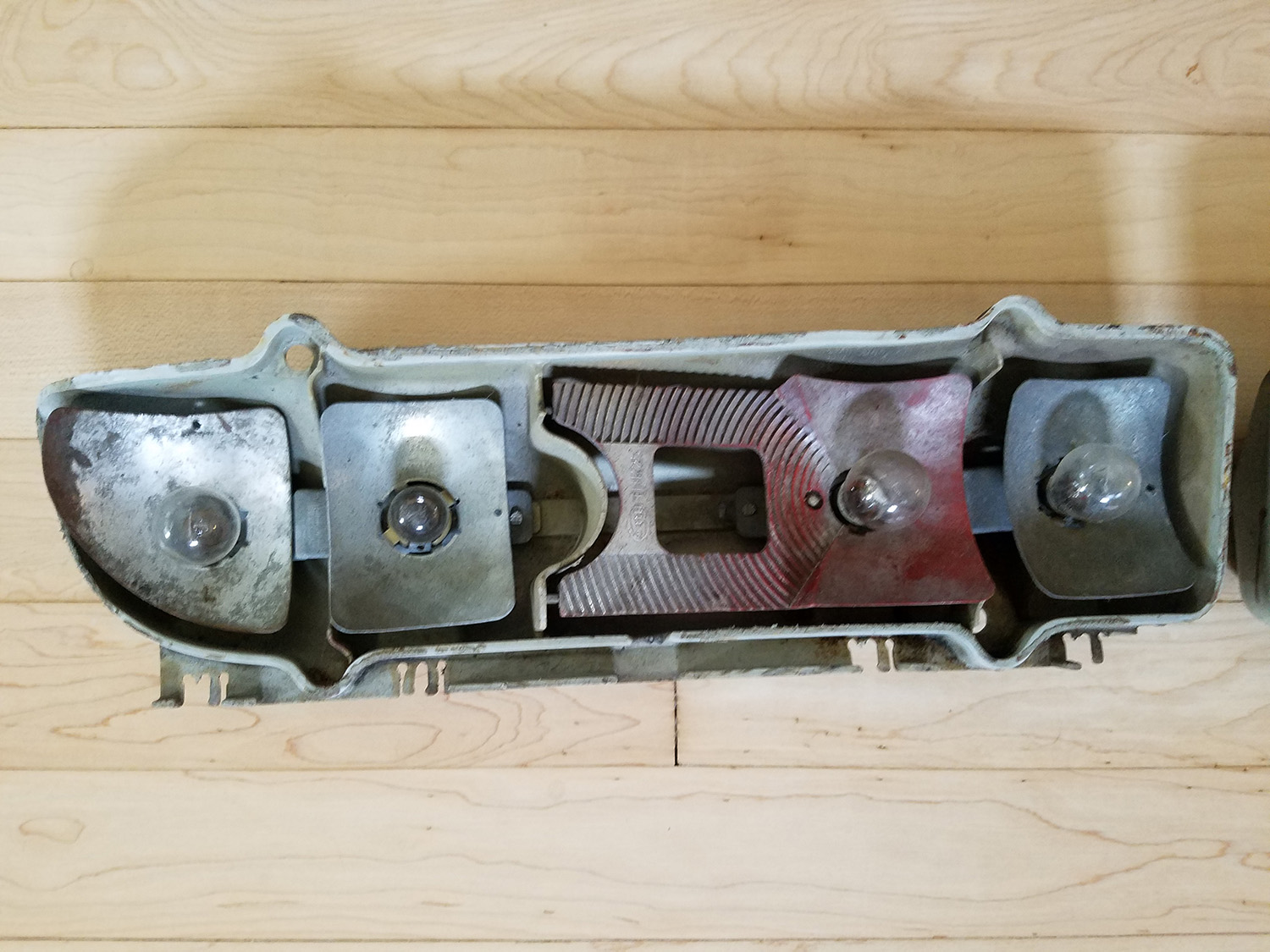 It looks involved, but it seems the reflector assembly should come out by drilling out two solid rivets and manipulating some tabs. Is there a method for DIY re-silvering? Or is this something someone needs to send to a specialist? Seems there's some corrosion on a couple of them - they might need more elbow grease. And as I am sure you know, the brake light reflector is plastic - at least it is not corroded. But one of them is almost all red in lieu of silver.
The first thing I had to do was remove an old mud dauber nest from one of the fresnel reflectors.