Well-Known Member
Site Donor $
Messages

231
Reaction score

325
Location
Nothing amazing to report but small progress here and there...
We installed locks in the battery box to secure each battery. These are hex bolts that clamp against notches in the battery rails. They push the battery against one side, locking them laterally and the bolt fits into a notch that locks them longitudinally. The locks are really nothing more than a square nut welded to the rails but it will be very secure.
We installed the steering column to assure that the coupling joint at the steering gear box clears the battery box and it does. Not by a lot but by enough.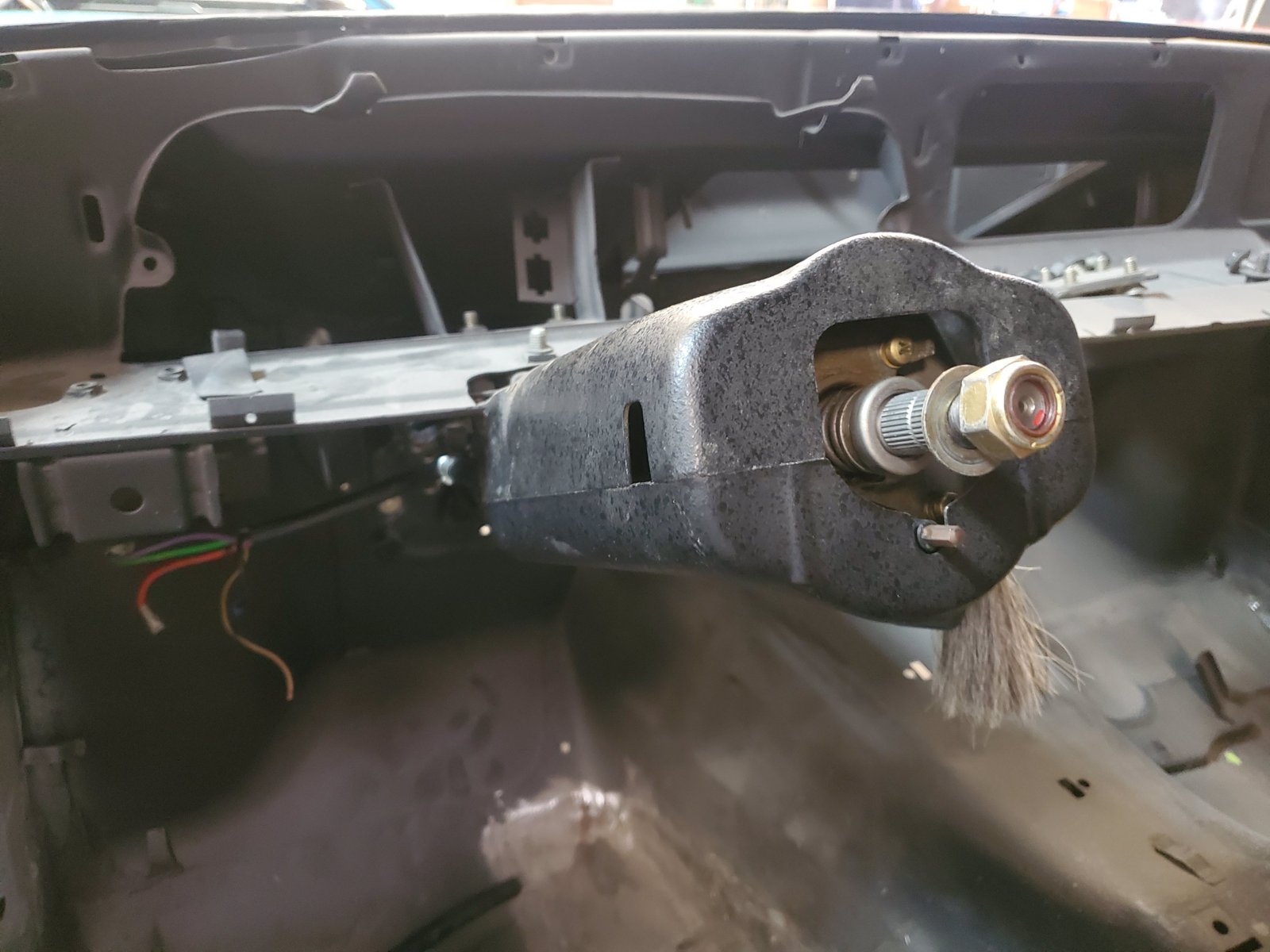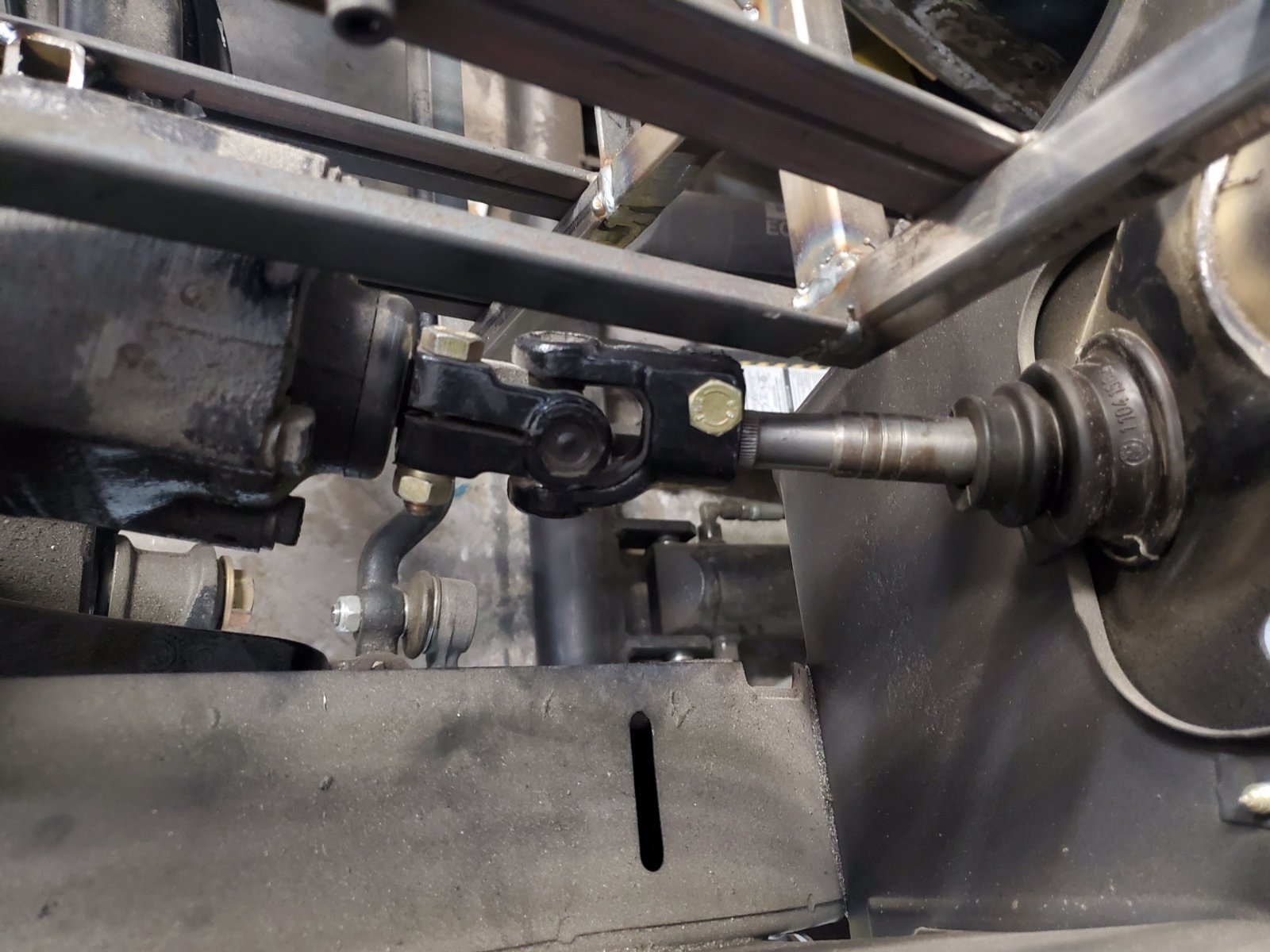 We got the Franken half shafts from the Driveshaft Shop and they look great but when we went to install them we noticed that the axle seals on the Tesla motor/diff were damaged so we're awaiting new seals before installing the axles.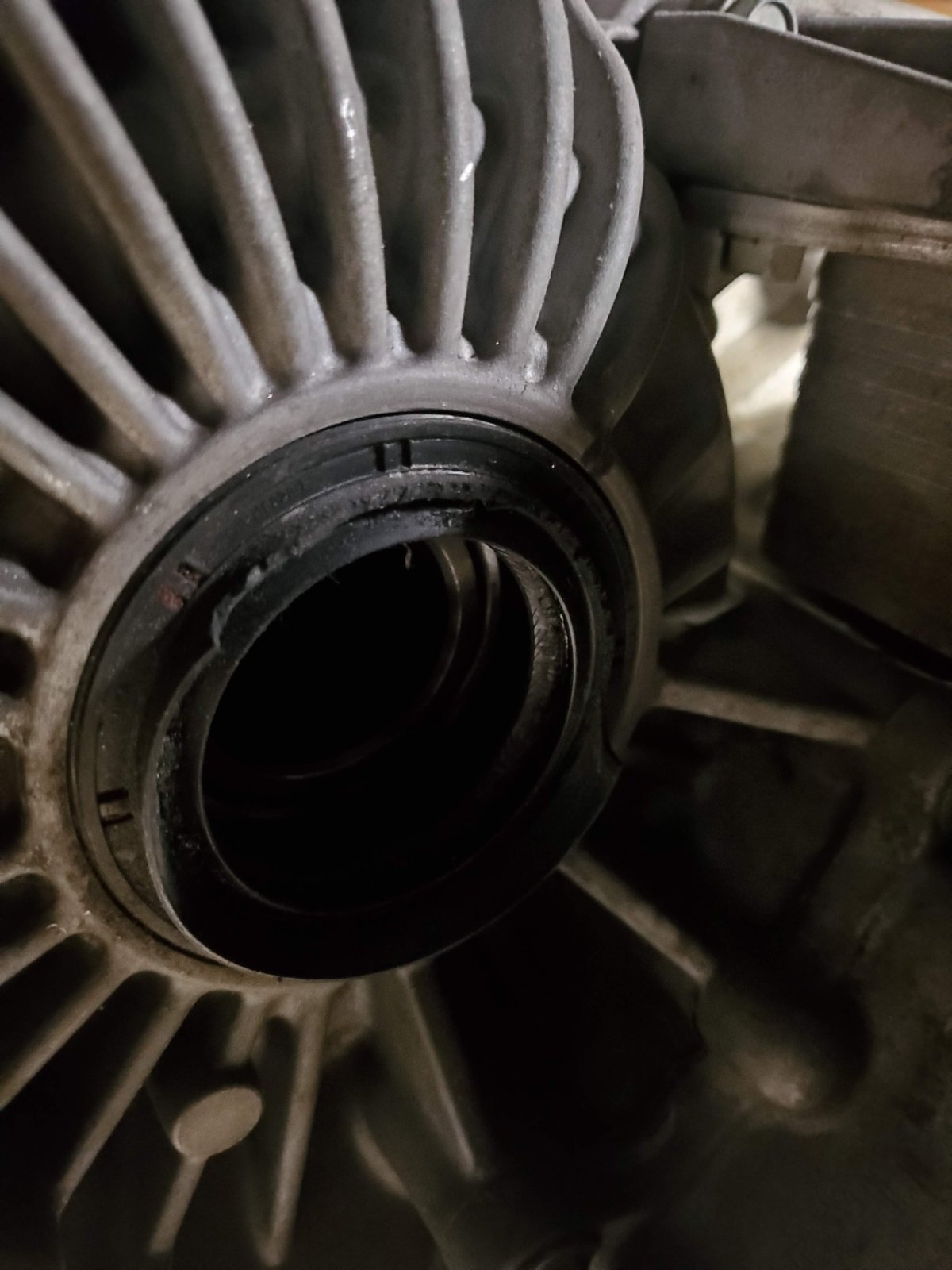 The next problem to solve is the brakes. The original booster mount had to be lopped off the pedal box to make room for the batteries. The plan is a remote master/hydroboost installation using a small "master" cylinder on the firewall/pedal box mounted where the clutch master would normally be. That will be actuated by a rod attached to a lever welded to the single brake pedal pivot. That "master" will send hydraulic pressure to a slave cylinder on the back of a hydroboost system that then pushes a boosted rod into a real master that actually sends pressure to the brakes. There should be room between the battery box and the inner fender for the remote unit. This will require adapting a Wilwood master to the dual line front ATE calipers and a few other small issues yet to solve.