Messages

15
Reaction score

12
Location
Thank you for welcoming me to your community! Excited to learn from you all, and to soon be driving the newest addition to my stable on public roads..
My BMW History
I've owned more than a handful of BMWs throughout the years, from a few ETA E30s to an ix, to an E36 M3/4/5, an E46 xi wagon with a 5spd, and eventually, to my current configuration of an e39 540i 6spd with some tasty Dinan bits and a '99 E36 M3 coupe that is on the slow path to a track build.
The scenario
In the early 2010's, I spent several years working at an IBM facility in the Hudson Valley. Living in a small town called Beacon, I had a very peculiar set of neighbors who, on occasion, would leave their garage door open. Peeking out next to a run of the mill E46 was the unmistakeable ass of a BMW, but an odd sort, that I had never come across before.
One day then invited me in to take a look, and the legend of the E3, the comely cousin of my all-time favorite BMW ever made (the E9, of course), was revealed to me.
This E3, a 1973 Bavaria Automatic Vin #3133069, had been sitting in their garage since 2004. I would later come to find out that they had purchased it from
their neighbor
, who had since moved away. And the husband of this duo then proceeded to excitedly show me an extra long-block, transmission and exhaust in the garage, followed by what appeared to be half a basement full of spare parts.. I was drooling.
BUT, I was about to move to the Brooklyn, NY, and I had less space and time for this sort of project, not more. So, I moved on, with the thought remaining in my head that, one day, a Bavaria could be in my future.
The car
Fast forward to 2021 -- I get a call on the phone. "Is this Colin? Did you used to live in Beacon?" "Yes.. but I don't wan't to extend my vehicle's warranty, thank y--///" "Nooo no, we are your neighbors from Beacon. We're cleaning out the garage. It's time for the Bavaria to go. Are you interested?"
---
Suffice to say, I was interested
I'll be creating a build thread in the appropriate forum, but I wanted to take the time to introduce myself here, and to share a few teaser pics.
The engine turns over freely with a new battery, and we diagnosed a lack of spark to mangled wiring on the coil diagnostics unit (or, at least this issue). The front rotors were frozen, but it did roll, reluctantly, once we put on a fresh set of tires on the spare 14" alloys that came with her.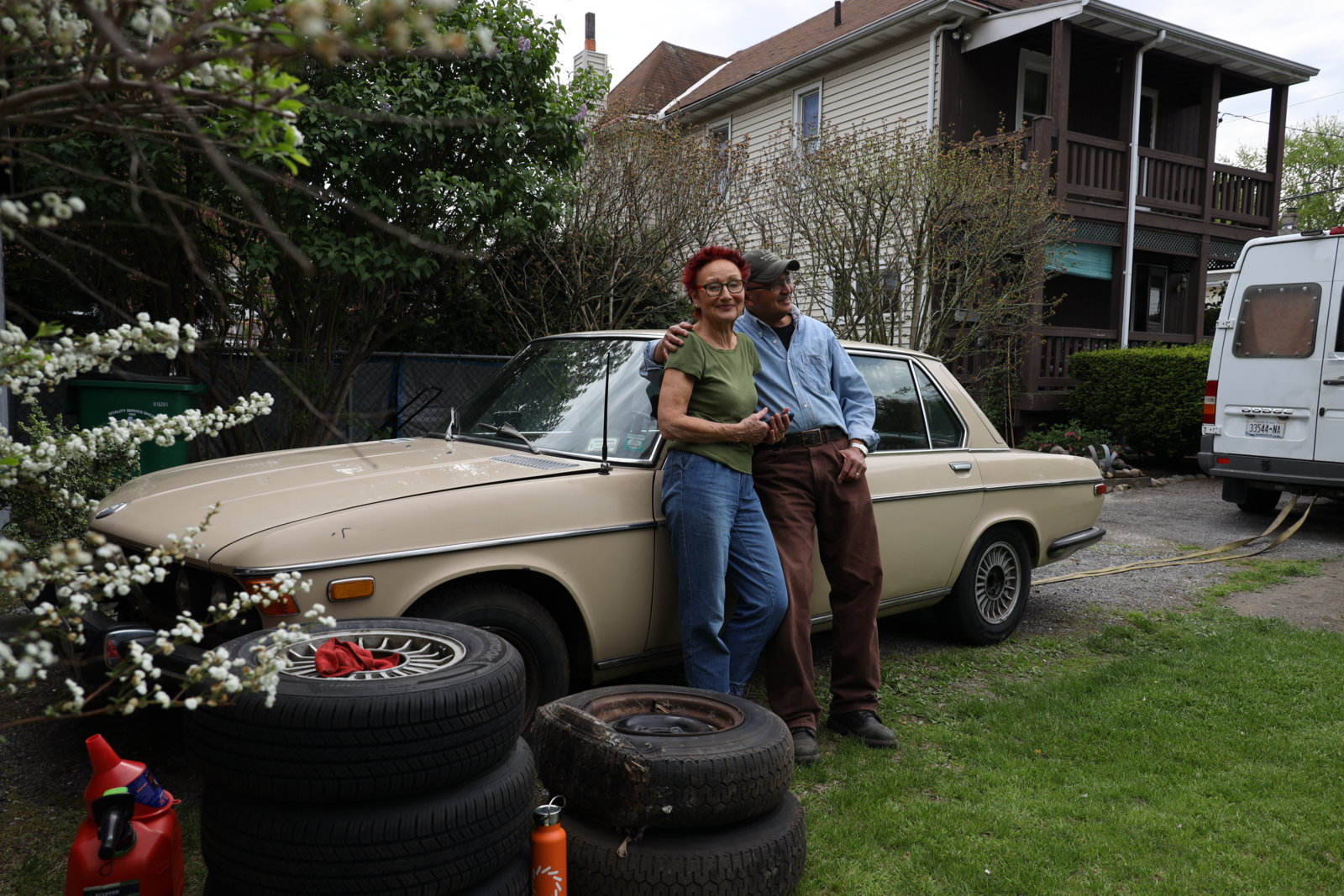 [The neighbors -- he a proud owner; she, happy to have more garage space for other things :]
[A good friend helps me pull her out of the garage and get her ready for flat bed transfer to her new home]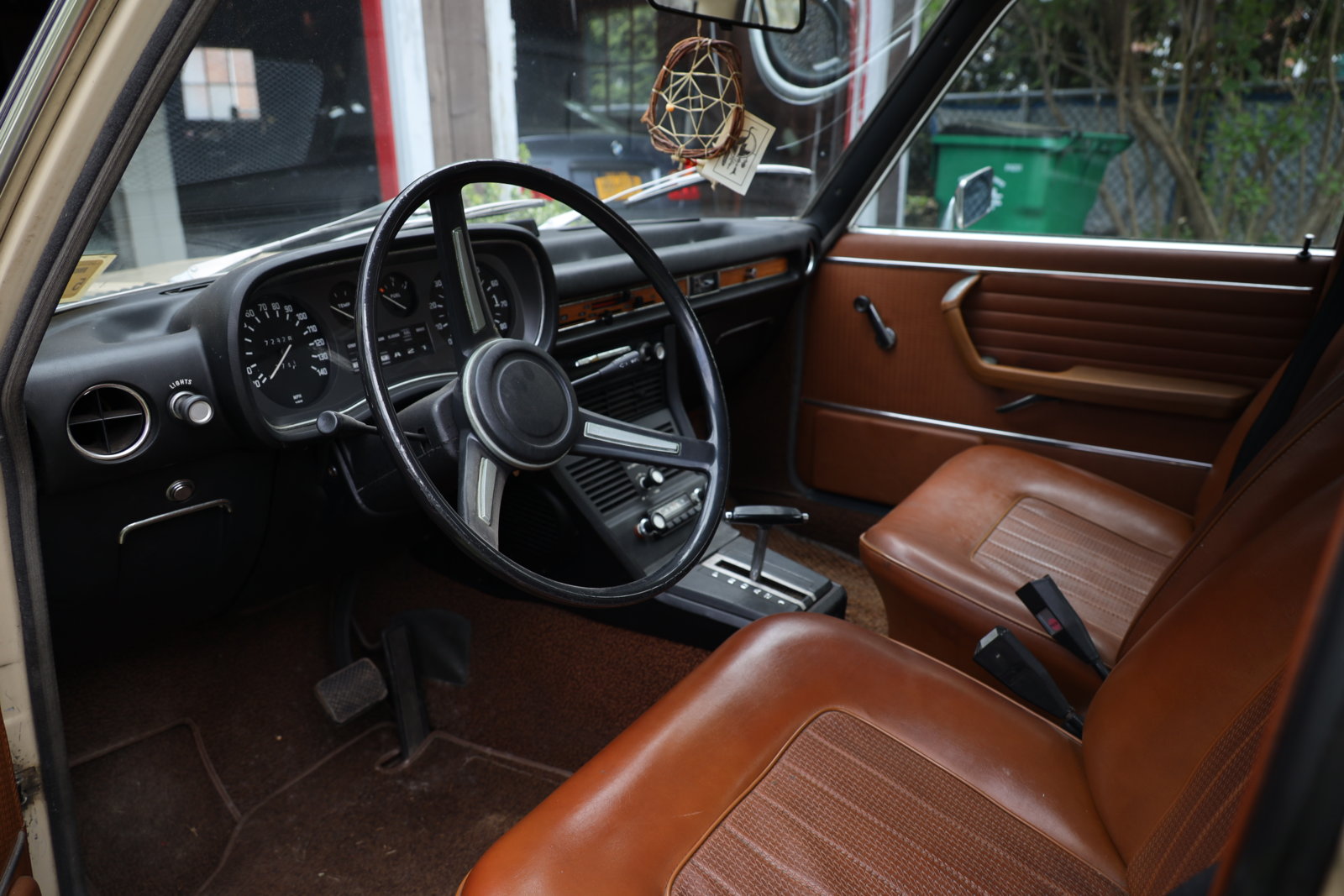 [The interior is MINT.. and the car comes with an extra dash in excellent condition]