Well-Known Member
Site Donor
Messages

321
Reaction score

526
Location
Hi all,
We began cutting things out this week. We started with the floors since we have the new frame rails (aka Sub Floor Rails) and new floors. We discovered not one, not two, but possibly 3 layers of repairs over the years
The frame rail underneath has nothing left. In this photo you can see that it is rusted but decent, then forward you can see through it. But forward of that there is literally nothing left of it. I should have taken a photo of that before it went in the garbage. So as you can see, we had to cut it completely out. We have new frame rails from Wolf Steel which are very nice to look at, but seem to be intended to cover OVER a compromised rail- as they are wider and thinner material. They are also intended to span where rust would
usually
occur. Perhaps our car was stored leaning to the left and FORWARD for years. Our frame rails were destroyed much further forward than the new rails allow for.
We will now fabricate new rails that can tie the entire distance. We may use the Wolf units as part of the fabrication, but then we have more joints than I would desire. The Wolf unit will work perfectly on the driver side, so long as I don't mind both sides appearing slightly different
We need to get into that rocker panel as well, but it looks better than we would have thought.
So things aren't starting particularly easy, but we are staying myopic to this passenger floor and frame until it is better than new.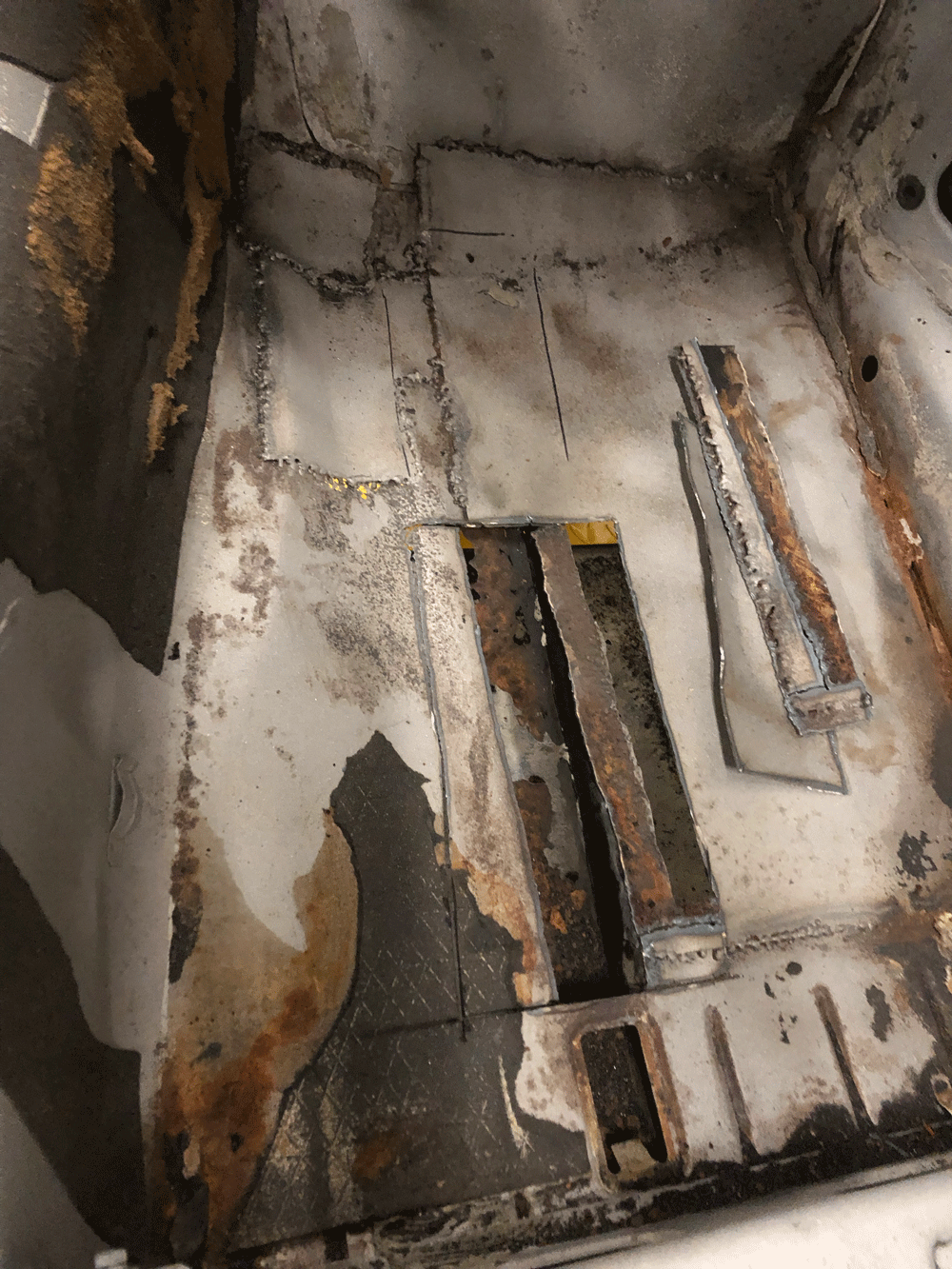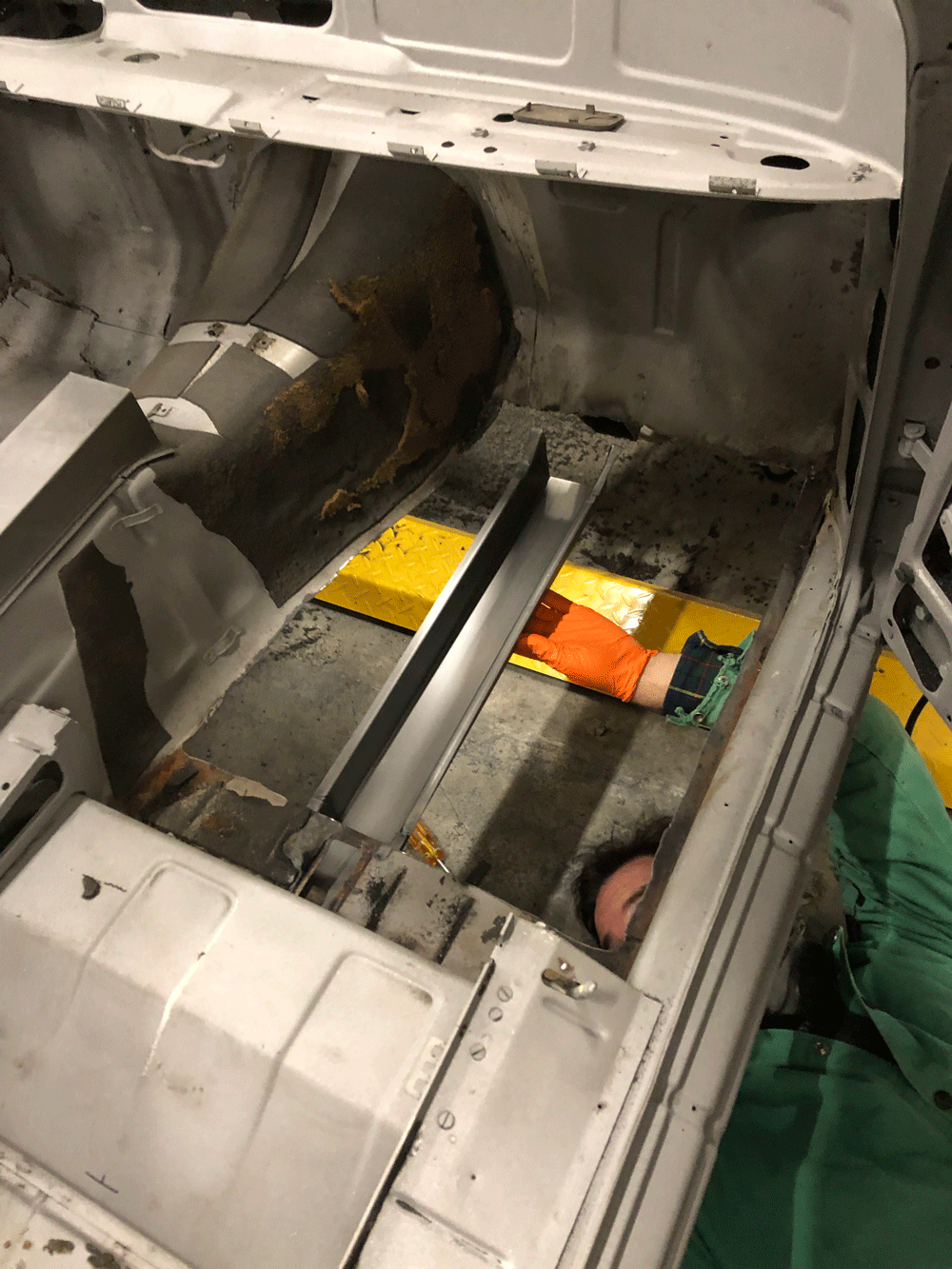 Hi