Messages

15
Reaction score

12
Location
Here starts the beginning of a restoration build for a Bavaria's that's been garage kept since 2004. The car's 'welcome to the forum' thread, for those interested:
https://e9coupe.com/forum/threads/g...e-bmw-enthusiast-with-a-new-e3-project.37791/
The documentation suggests I am the 4th owner, with the 3rd owner having never actually driven the car: the 3rd owner/seller purchased it from his neighbor.. and based on the
large
collection of parts, documentation, manuals, and spare parts, it appears that person was an enthusiast.
General condition
Engine, Current state:
- Turns over freely and willingly with new battery.
-
Starter remains engaged
once attempting to start. New starter found in box in trunk. I have several extra distributors, plug wires, and an extra coil.
- Basic ignition testing:
no spark from the coil
. The 'diagnostics plug' wiring is damaged, although unclear whether this will prevent spark? Also possible the coil wiring is not proper -- I found black and red/black HT/LT wires on opposite terminals on coil.
- Weber dual carbs. Linkage on Webers is functional, but
a cir-clip is missing from secondary/rearwards flap actuator.
Found original zenith carbs in box in basement.. re-use for now?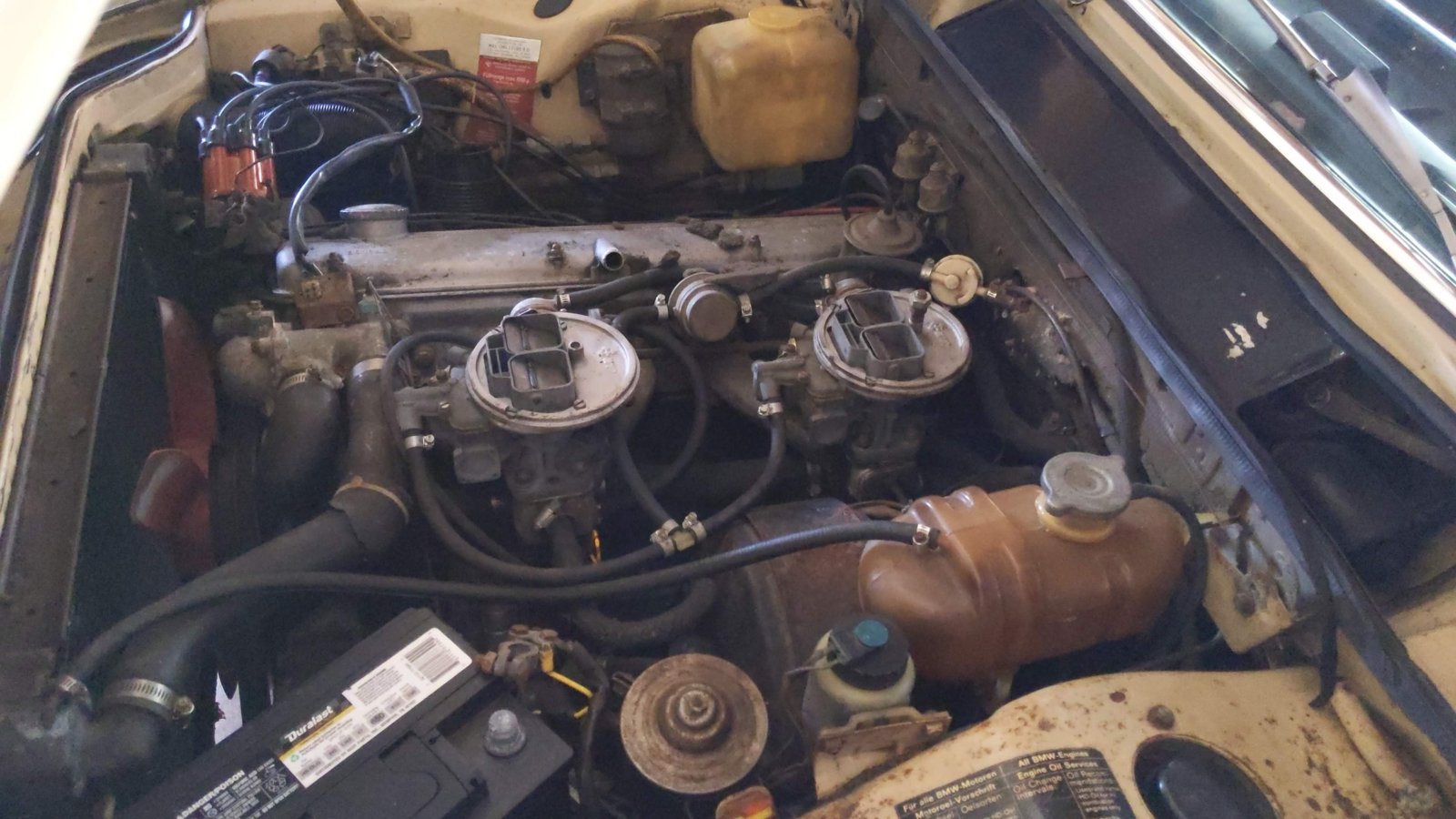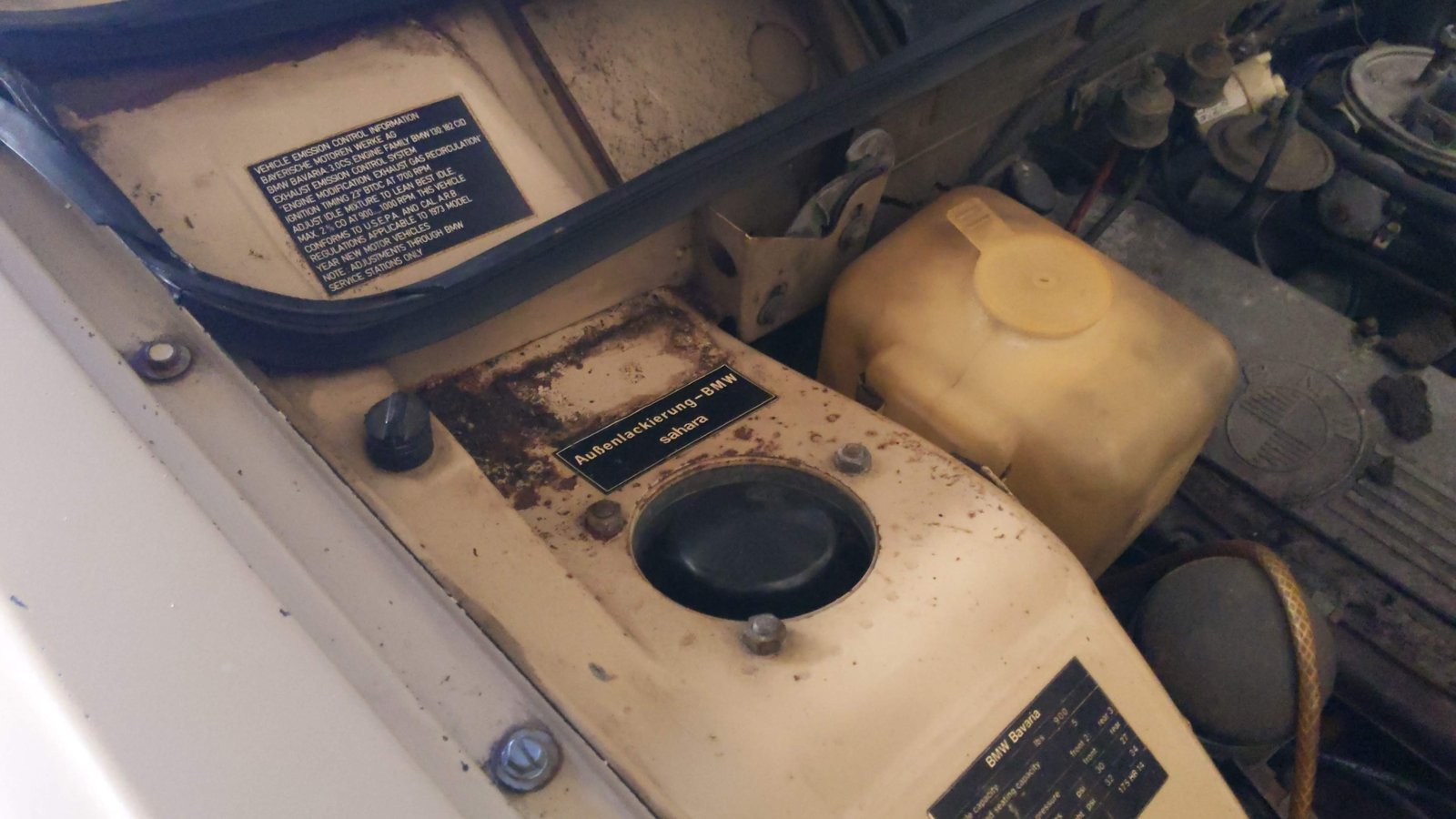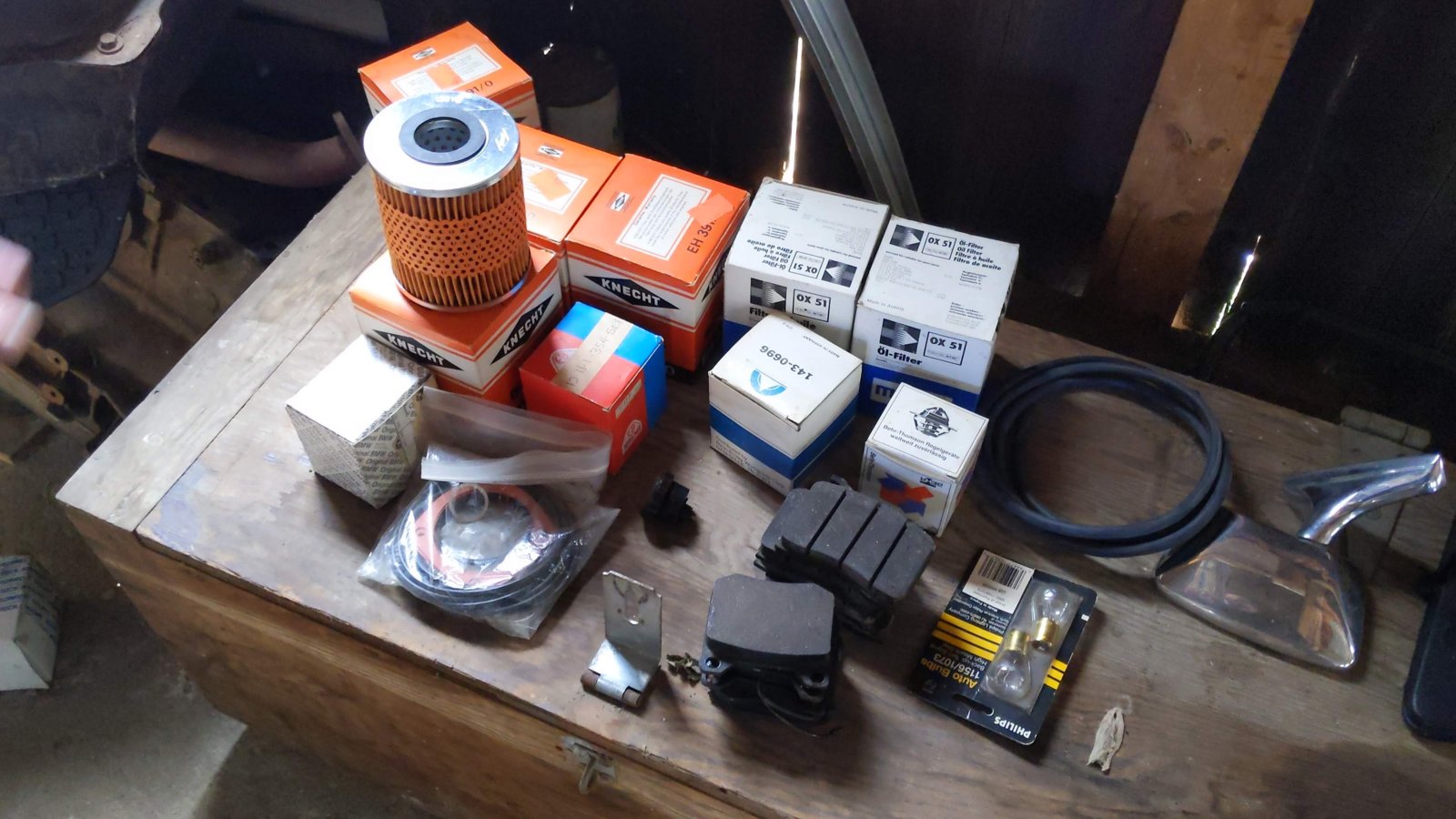 Brakes:
Rotors heavily corroded. We dragged her out of the garage with a tow strap. No longer seized, but clearly need some TLC/resto.
Coolant system:
Radiator is bleeding blue and expansion tank is dry. Some hoses brittle.
Suspension:
TBD; secondary concern. Reasonable frequency and rate of return.
Wheels & Tires:
New factory tires mounted on 14" alloys + a matching spare. Car was found sitting on its steelies (with correct hub caps!) with what was left of the tires hanging on for dear life. Original spare found in car.
Body
: overall good presentable condition; visible corrosion at rear fender-valence seams; 'behind the paint' corrosion present on rear passenger door; small rust hole in front right area of front valence; visible damage to FR/passenger hood area, missing chrome trim piece above passenger headlight assembly; damaged FR plastic grille/headlight surround. Overall, pretty damn good for a ~50 year old car. Bodywork/aesthetics will come after she's roadworthy.. I've always liked agave green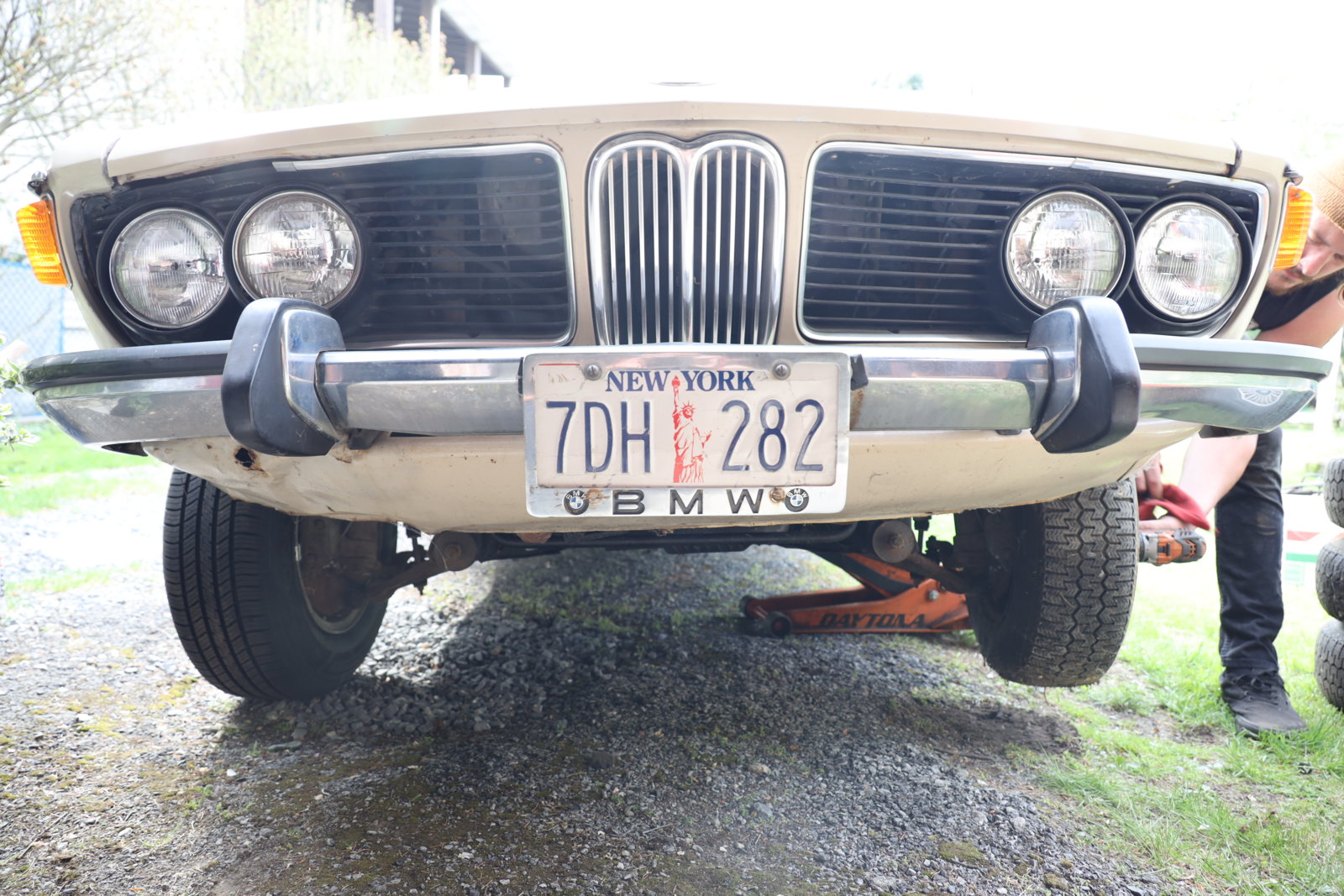 Note: driver door trim piece recovered/in trunk.
Goal #1 - Get her running:
0. Move car to garage with lift and proper tooling.
1. Install new starter.
2. diagnose lack of spark and resolve.
3. Flush and evaluate coolant system. The car came with a box of extra hoses; will need to source a new radiator.
4. Evaluate braking system .. I read that front E3 rotors are NLA? Is it best to find a machine shop that will turn down the originals?
One general question -- what is the best way to find out the build date? An email to BMW with the vin #?
Stay tuned for more pics and an update on all the spare bits that came with it .. the car is being moved to its new home on Wednesday.
Anything else should be checking for ASAP? Beginning a parts list .. welcome any recommendations.