Well-Known Member
Site Donor $
Messages

1,085
Reaction score

682
Location
Getting close a big milestone on the car in the coming days. We will have completed the final large rust repair, which is on the rear right guard, before we prepare to drop the sub-frame.
'Simon the Magician' and myself are actually amazed at the condition of the body of this car. For example the bottom of the A & B Pillars were better than on my CS.
None of the sills have needed replacement. We've cut inspection holes all over the place but they were dry and rust free. The shock towers are also as good as the day they were made. The main problem areas have been the fender boxes and the rear guards. I suspect both of these have rotted because water/salt could collect there when the car was driven in the UK prior to 1983 (the car has been off the road since then).
Here is a pic of the new fender boxes and associated metal work completed. Just needs some seam sealer and priming.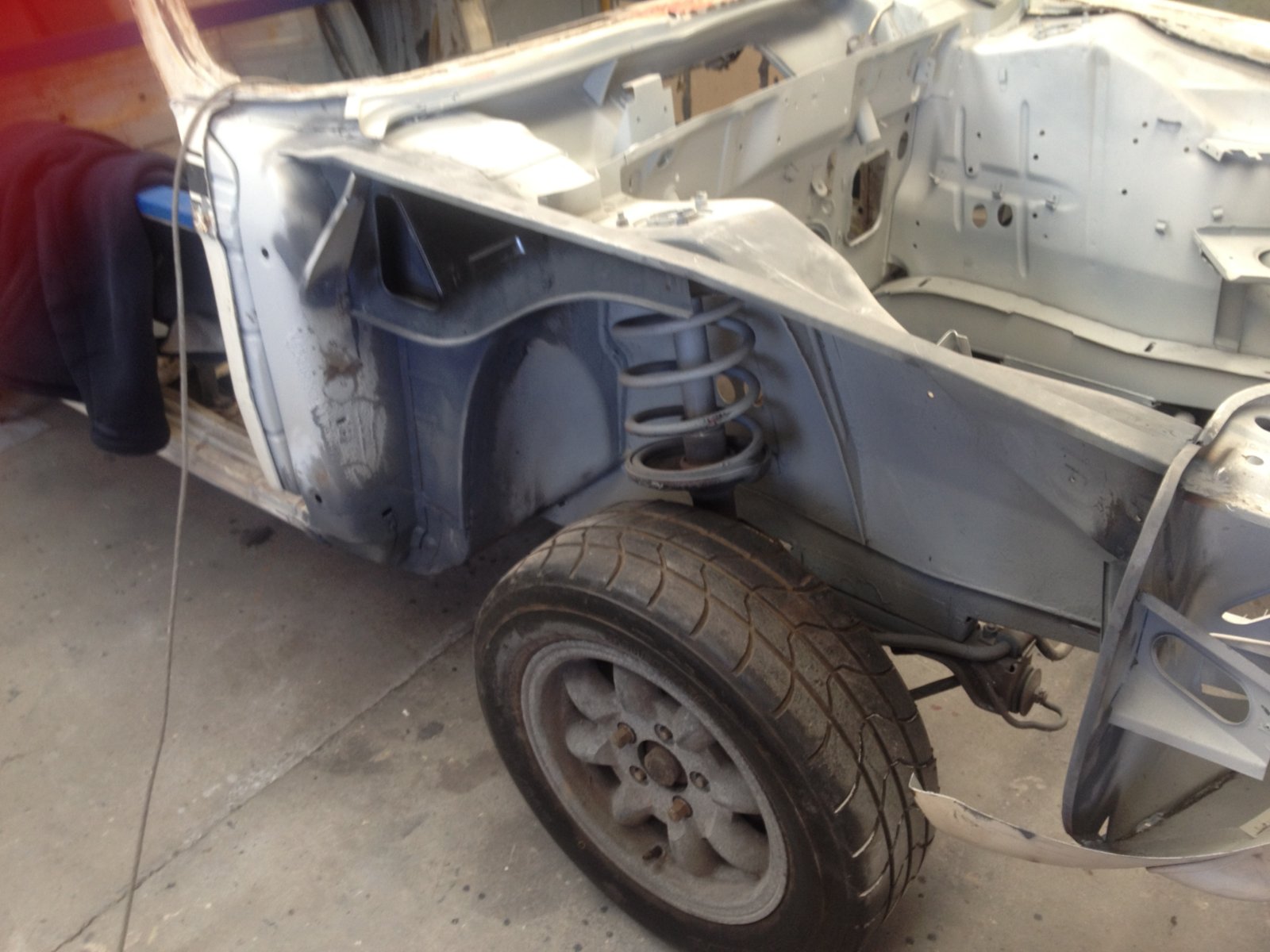 There was some repair work done here as well, this is just forward of the RH guard.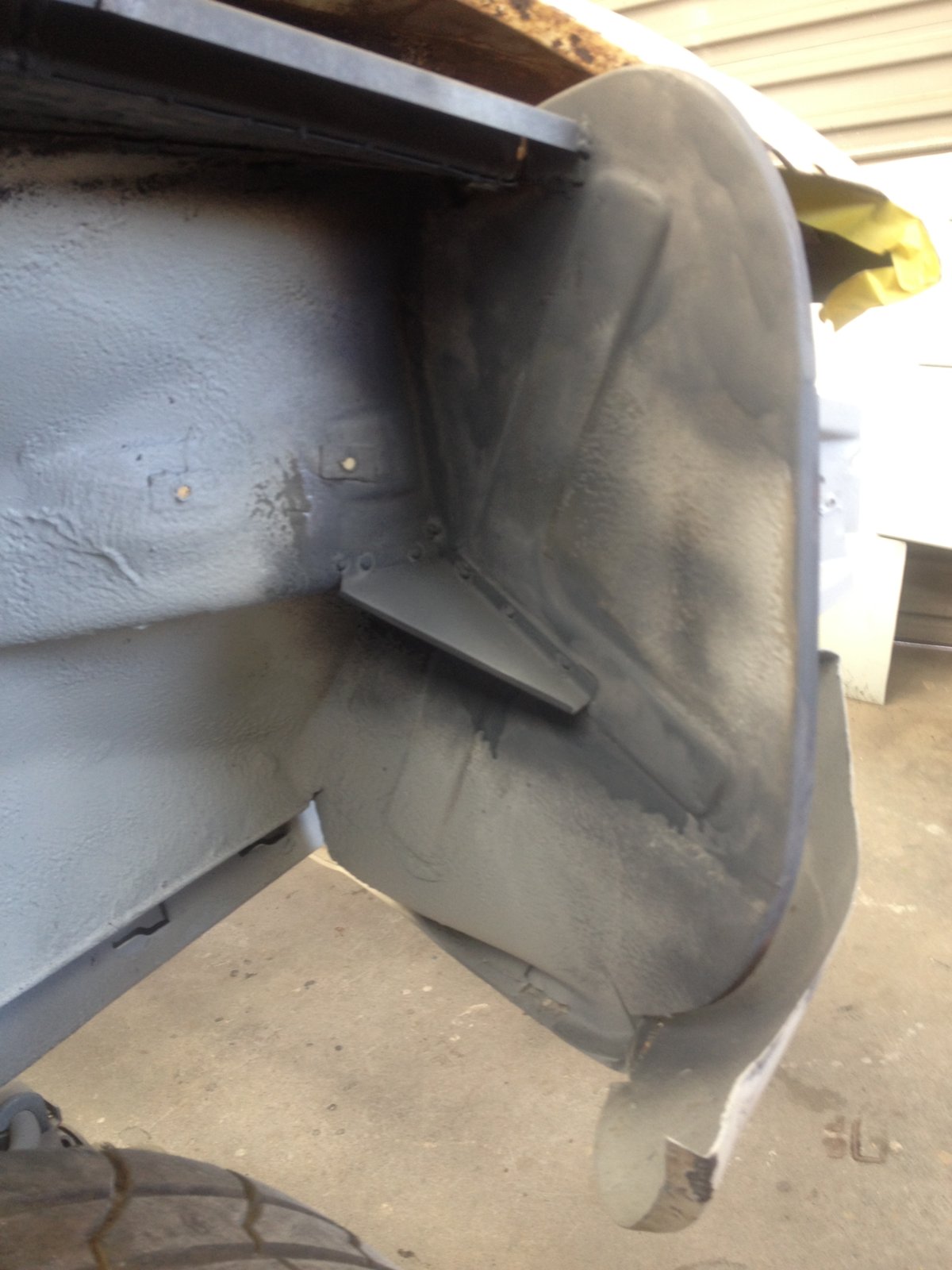 Left hand side wheel arch nearly done. This side of the car is as straight as an arrow with no filler/led anywhere to be seen.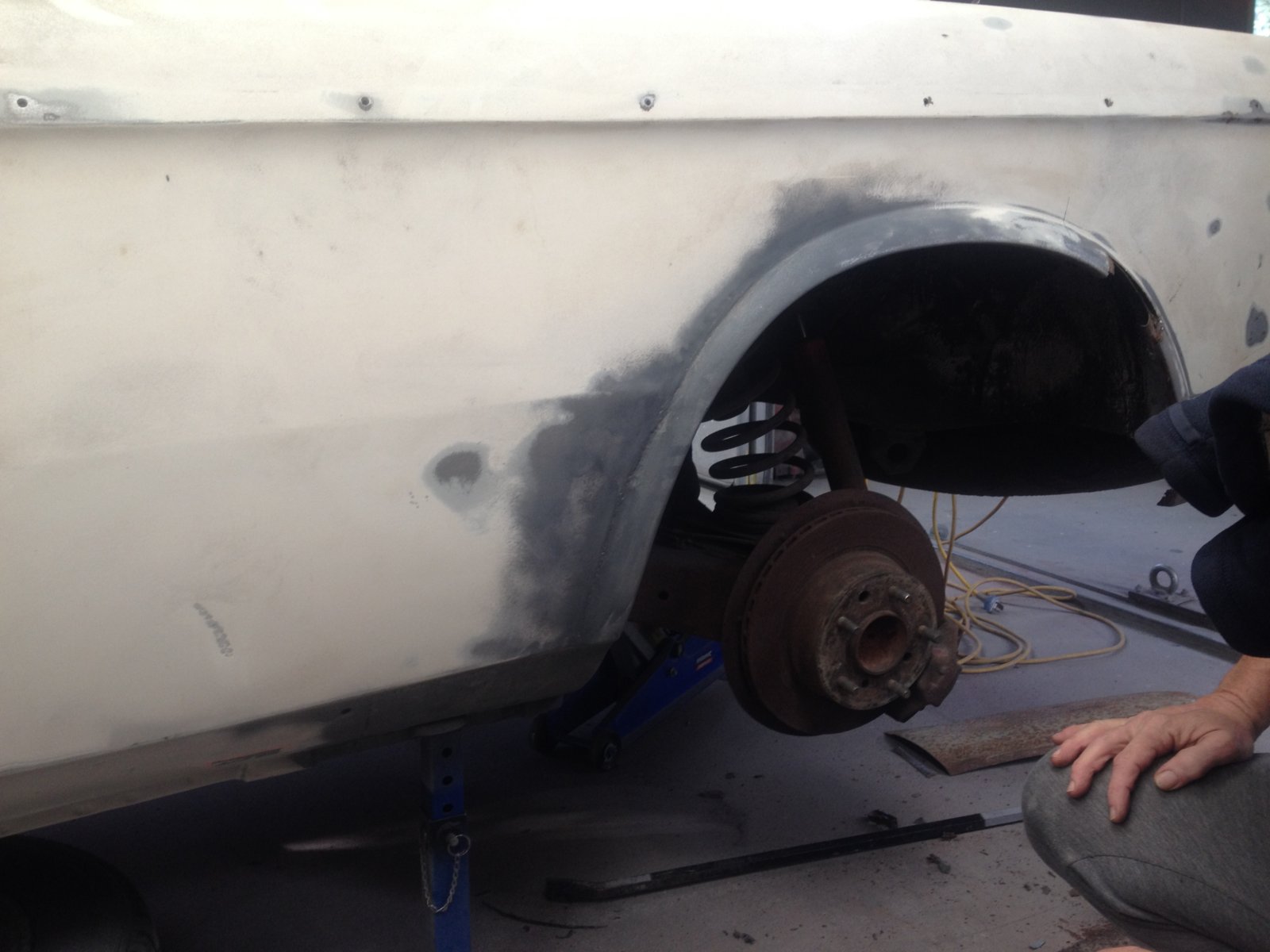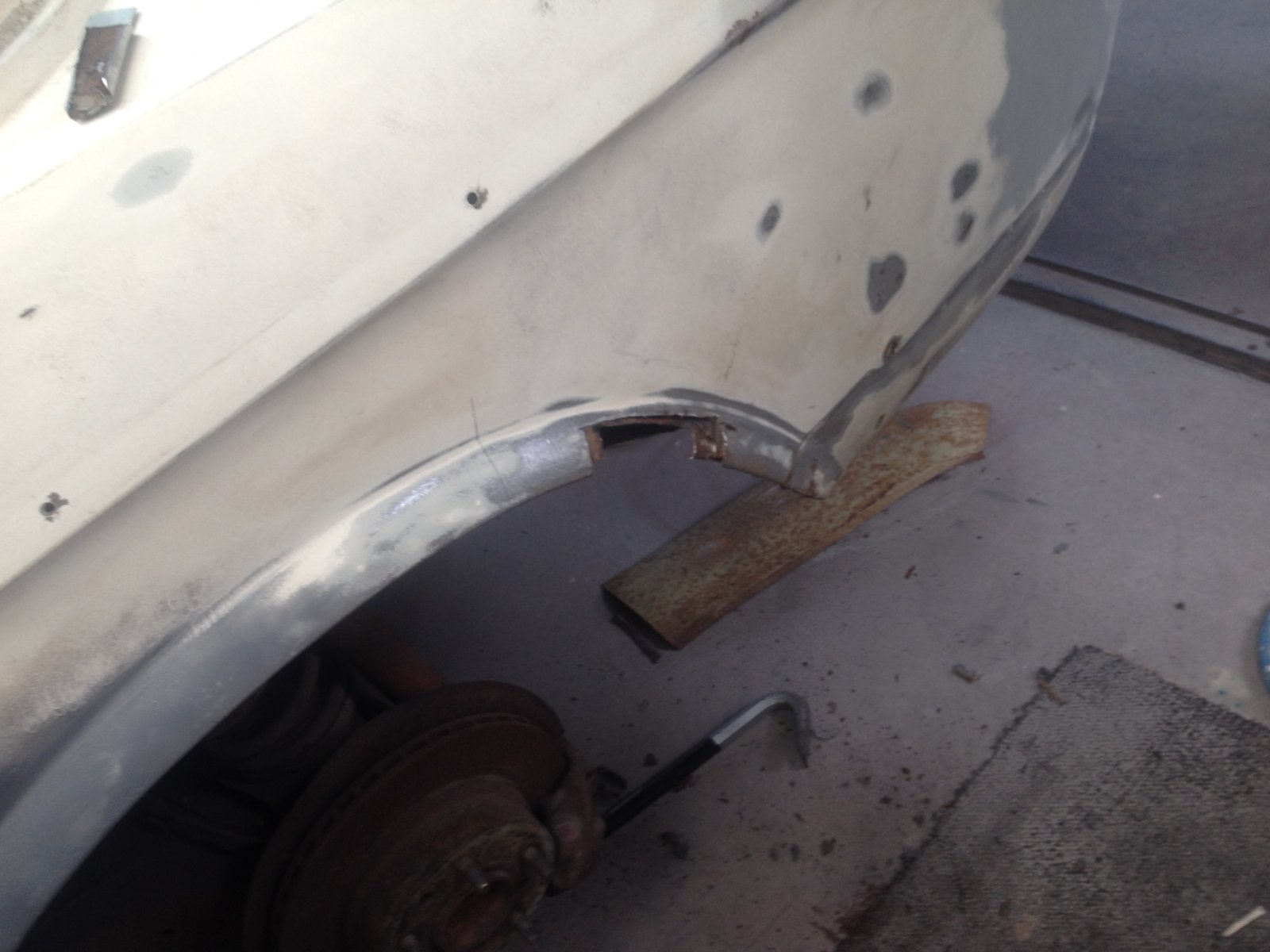 Here is our pile of rust we've cut from the car to date. Might list this on ebay as a CSL restoration project
The next week or so will be spent finishing the wheel arches before turning our attention to some panel work on the back of the car.
After that we begin our next adventure in removing the sub-frame so we can rotate the car to do the underbody work.