Well-Known Member
Site Donor $
Site Donor $$
Messages

2,371
Reaction score

682
Location
Good grief... Soooo much has happened during the last year. I was kept away from any car activities by unrelated issues. Mostly a big personal change in our lives as, after living for 24 years in in the Los Angeles area, my wife and I decided to start on a new adventure. We sold our house in southern California and bought a new one along the coast north of San Francisco. Needless to say that was a huge undertaking which put everything else on hiatus. But I recently did come back down for work reason and took advantage to pick up my car from Carl who had installed a fully rebuilt '88 B35 motor with 10:1 pistons and Motronic 1.3 along with a Getrag 265.
Most of the mechanicals are now in place. The next job will be to start on the myriads of fine tuning, as well as interior and exterior cosmetic jobs. Because right now, this car is much more rat rod than classic coupe.
It was so great being able to finally spend some time driving the car again and I have to thank my friends Carl Nelson, Rey Rivera, Jason Lawrence, Gary Ibusuki, Gavin Arthurs, Chris Macha, Don Laurence and John Abelson for all the help and friendship they provided.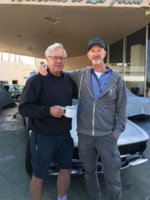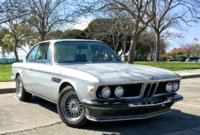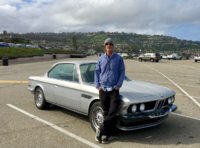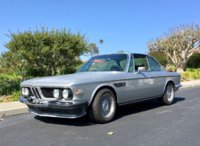 Last edited: